In the year 2000, an unexpected discovery unfolded at Pogunon Village, nestled on the outskirts of Kota Kinabalu City, leaving the entire Sabah astounded. The unearthing of an ancient cemetery reignited the recollections of burial and megalithic cultures prevalent in Sabah.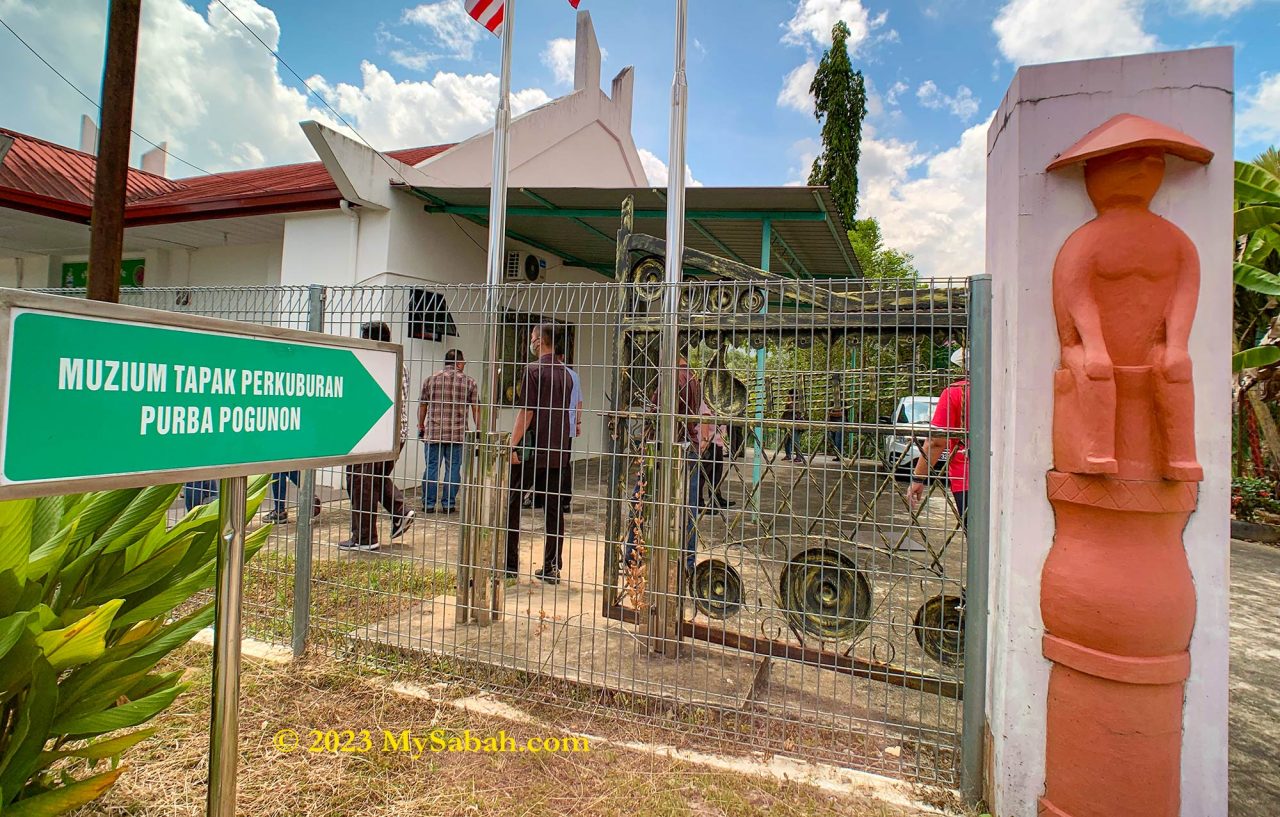 Standing on this hallowed ground, the Pogunon Community Museum (known as Muzium Komuniti Pogunon or Muzium Tapak Perkuburan Purba Pogunon in Malay) invites visitors to behold the burial jars and old graves, while delving into the haunting tales of headhunting and the revered Bobohizan, the high priestess of the Kadazan people, who once graced this site.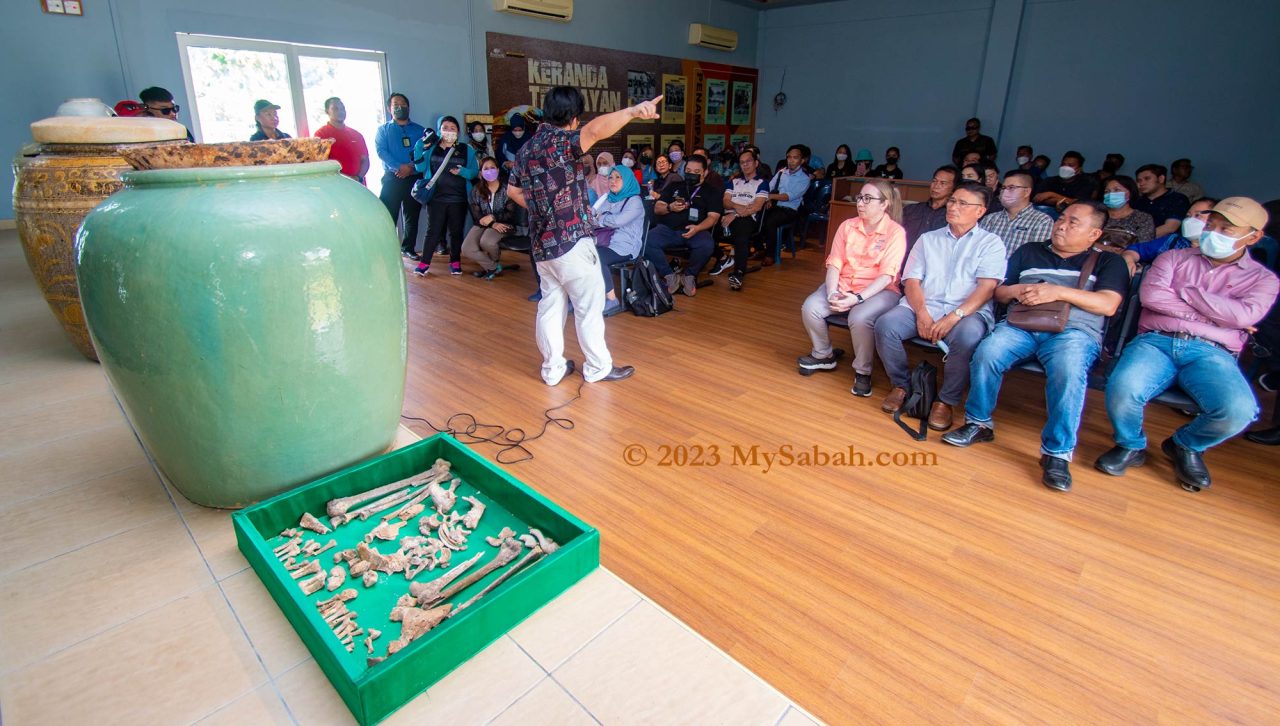 Pogunon is named after a native plant, Sorim Pogun. It also means "bekas yang ditinggalkan", which is translated as "the traces left behind." because in old days this village was in war, the villagers were ambushed and fled into forest, then came back next day.
Discovery of the Pogunon Cemetery
In January 2000, the construction of KEMAS Kindergarten building at Pogunon Village (or Kampung Pogunon) led to the finding of four burial jars (three of them are complete and have human bones in them), blue-and-white plates, and bowls. These ceramics originated from China between the 16th and 19th centuries.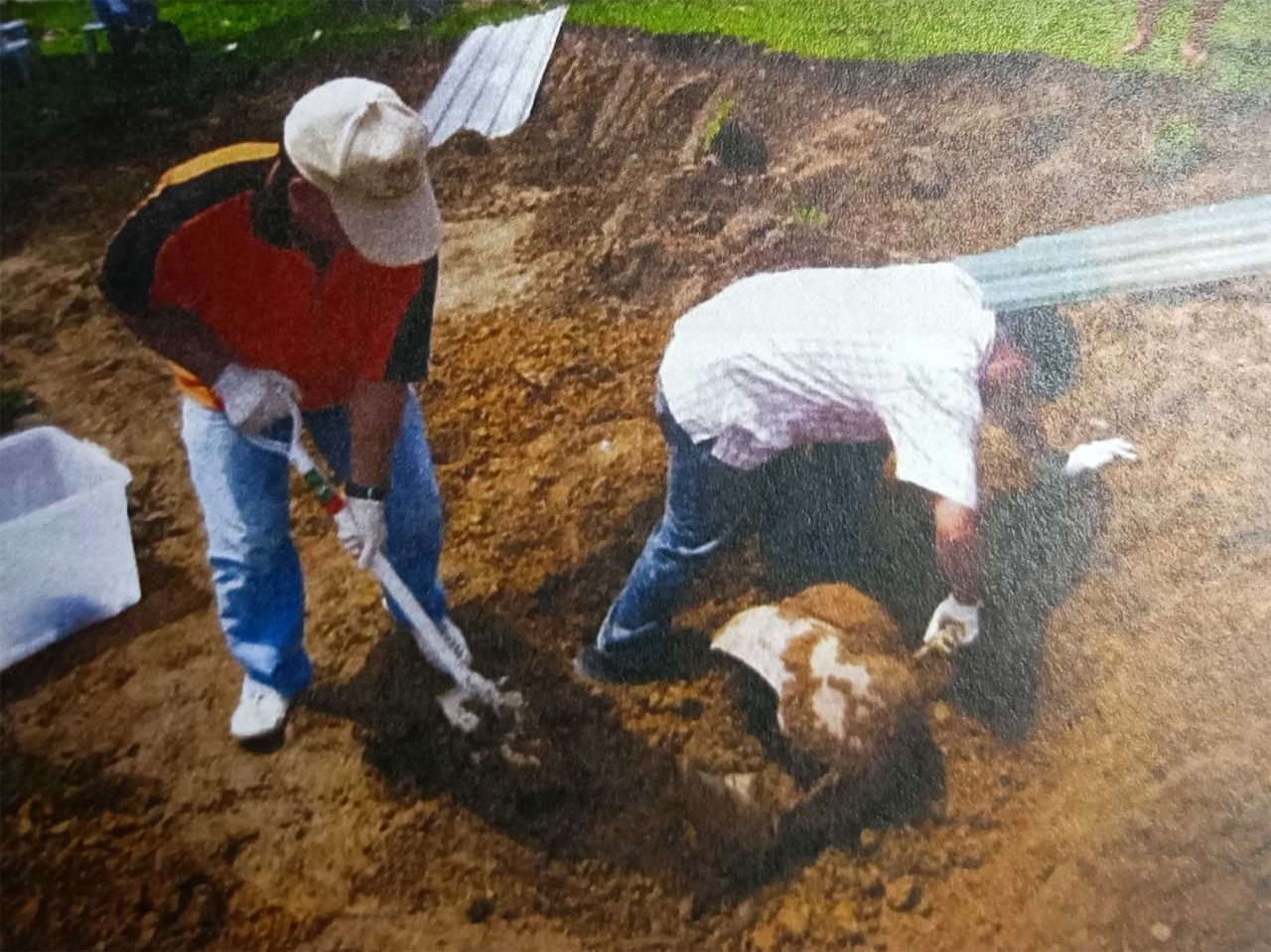 Further excavations conducted by Sabah Museum dug up thirteen ancient burial jars from an old graveyard in front of the St. Joseph Chapel in the same village. The lidded burial pots contain artifacts such as coins dating back to 1885, bangle, belt (himpogot) made from ancient silver coins, jewelry and decorated ceramics.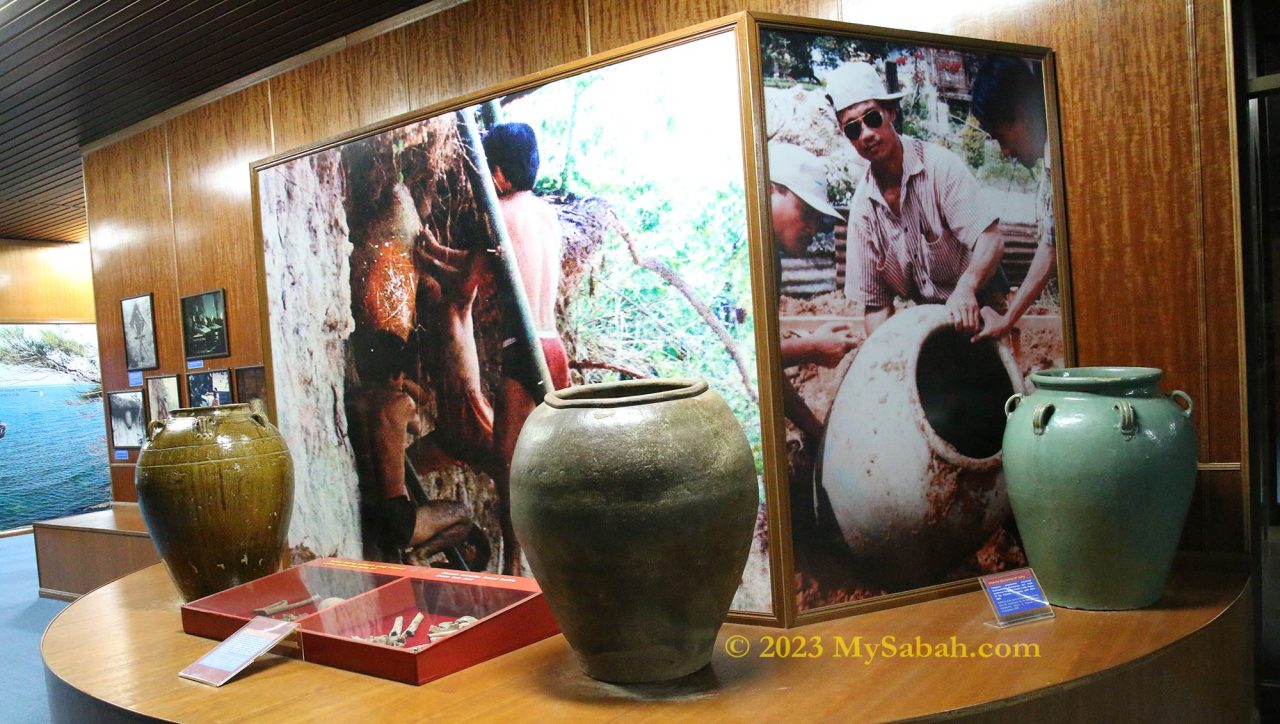 The people buried in jars are usually those who have high social status such as Bobohizans and headhunter warriors, so this cemetery is important in cultural anthropology. Some graves belong to the ancestors of the current generations living in Pogunon. In fact, 60% of this village is an ancient burial ground.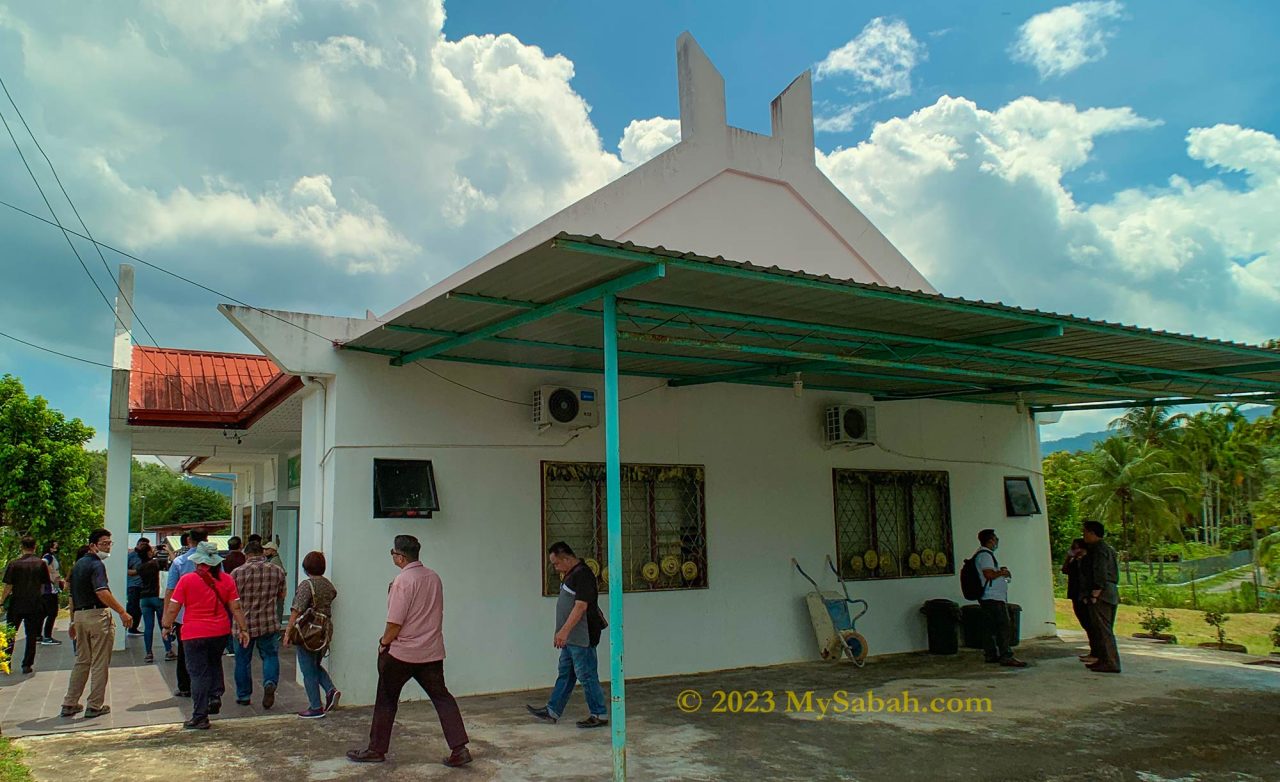 The site is gazetted in 2000 to protect this ancient graveyard and its megaliths, which served as grave markers. Pogunon Community Museum is built in situ in 2004 to showcase its artifacts and history.
The Past of Pogunon Village
Though Kampung Pogunon is a quiet village nowadays, it's quite a happening place in the past. The small village is situated on the flat plains under Crocker Range and next to a river, so it was a suitable meeting point for mountain and coastal tribes, who used to barter trade with one another. For example, Bajau people from seaside can exchange for forest stuffs with Dusun from the interior with seafood.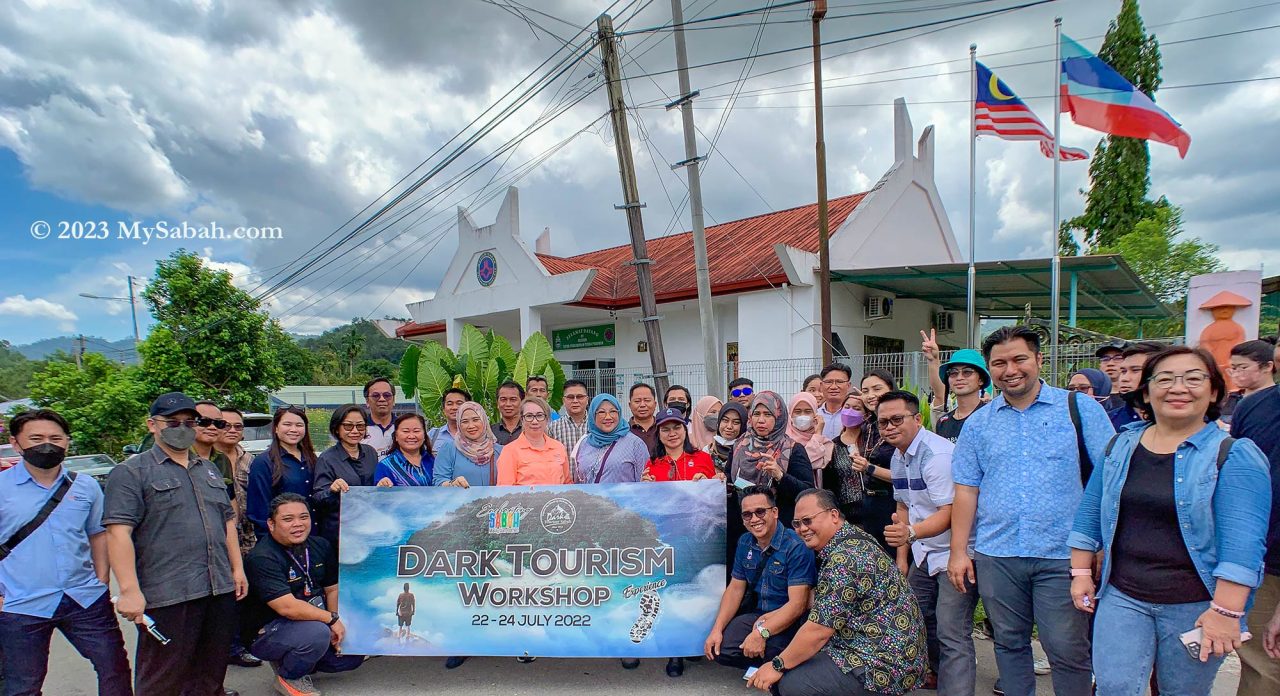 An article dated 1st July 1884 on North Borneo Herald newspaper stated that Pogunon was the largest tamu (native market) in west coast that time. The tamu of Pogunon was held every 10 days and is considered as one of the earliest known tamu. Some inhabitants were wealthy because of this blooming marketplace.

Now, here comes the interesting and important part, there were Chinese merchants who also traded in this tamu market. Their ships brought in some China products such as ceramic jars, plates, crocks, dishware and other ornaments, which were used for exchanging herbs, spices, hardwood, agarwood, resin and even birds feathers from the locals. This explains where the Chinese jars of Pogunon coming from. Some of the Chinese married the native Dusun and settled in Sabah. Therefore, almost every villagers in Pogunon Village have Chinese connection.
Burial Jars
There is a collection of about 20 burial jars in different size and designs being displayed in the exhibition hall of Pogunon Museum, together with other artifacts such as plates, skeleton and headhunting sword. On the walls are information boards with photographs and description, in English and Malay, on the burial and megalithic cultures of Sabah Borneo.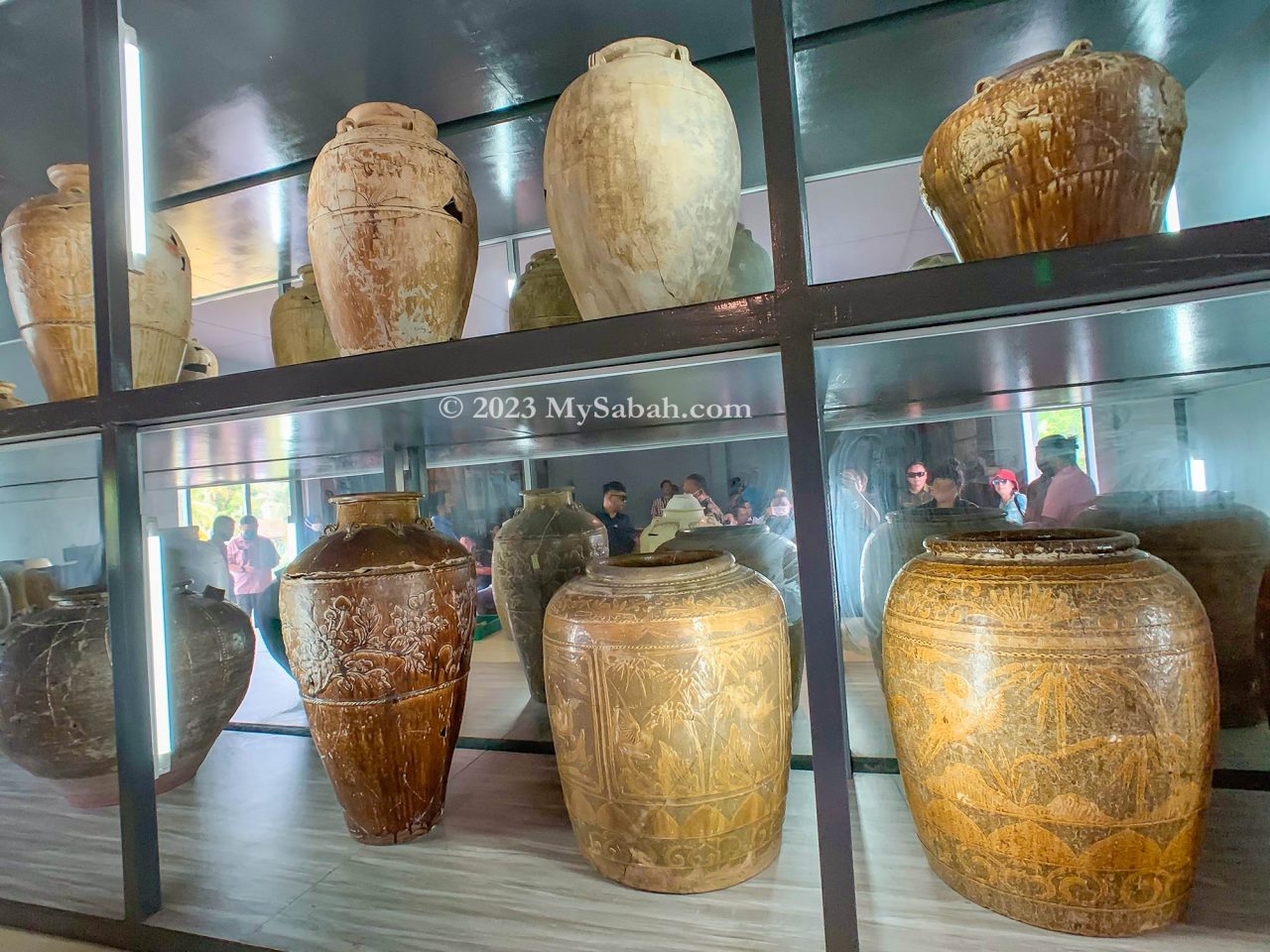 In old days, Kadazandusun, the largest indigenous group of Sabah, has been practicing burial by jars (jar is locally known as tajau) for centuries. The natives believed that jar is the home and shelter for the deceased in the next world. The dead body was stored in fetal position in a large jar, normally at least a metre in height. If the mouth of jar was too narrow, they would cut the jar in half along the rim, so they could fit the corpse inside and joined the pieces again.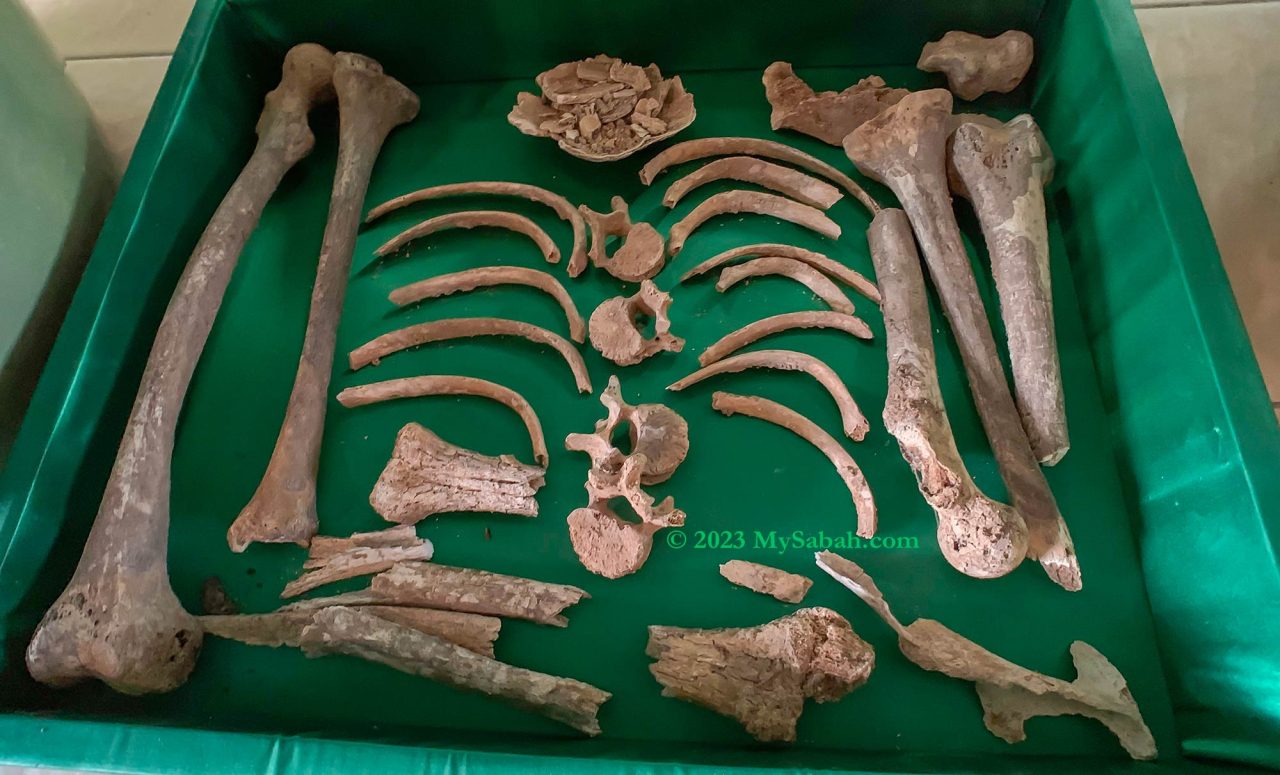 Favourite personal adornments and belongings of the deceased like plate, bowl, ceramic, silver coin belts, ring, button, necklace, beads, bracelet, and shoes would be placed in the jar too. The mouth of the jar was then sealed with a plate and resin or bee wax. For leaders or village heads, gong would be used as the cover. Lastly the burial ceremony was completed with rituals and prayers led by Bobohizan.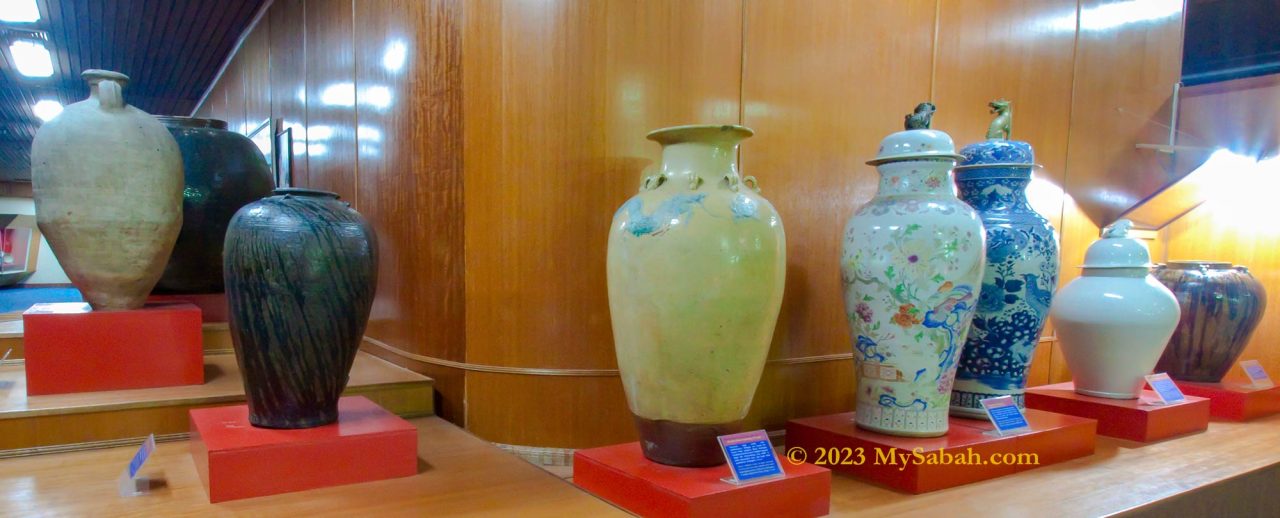 Ceramic jar was a luxury item, so burial by jar is only for the prestigious people. Majority of ceramic jars at Pogunon belong to headhunters and Bobohizans. The commoners were normally buried in bamboo or wooden casket, or cheap (brown) earthen jars. The most expensive jars are from China, especially those with beautiful engraved or embossed patterns. The oldest jar found in Pogunon is about 800 years old (and is given to Sabah Museum).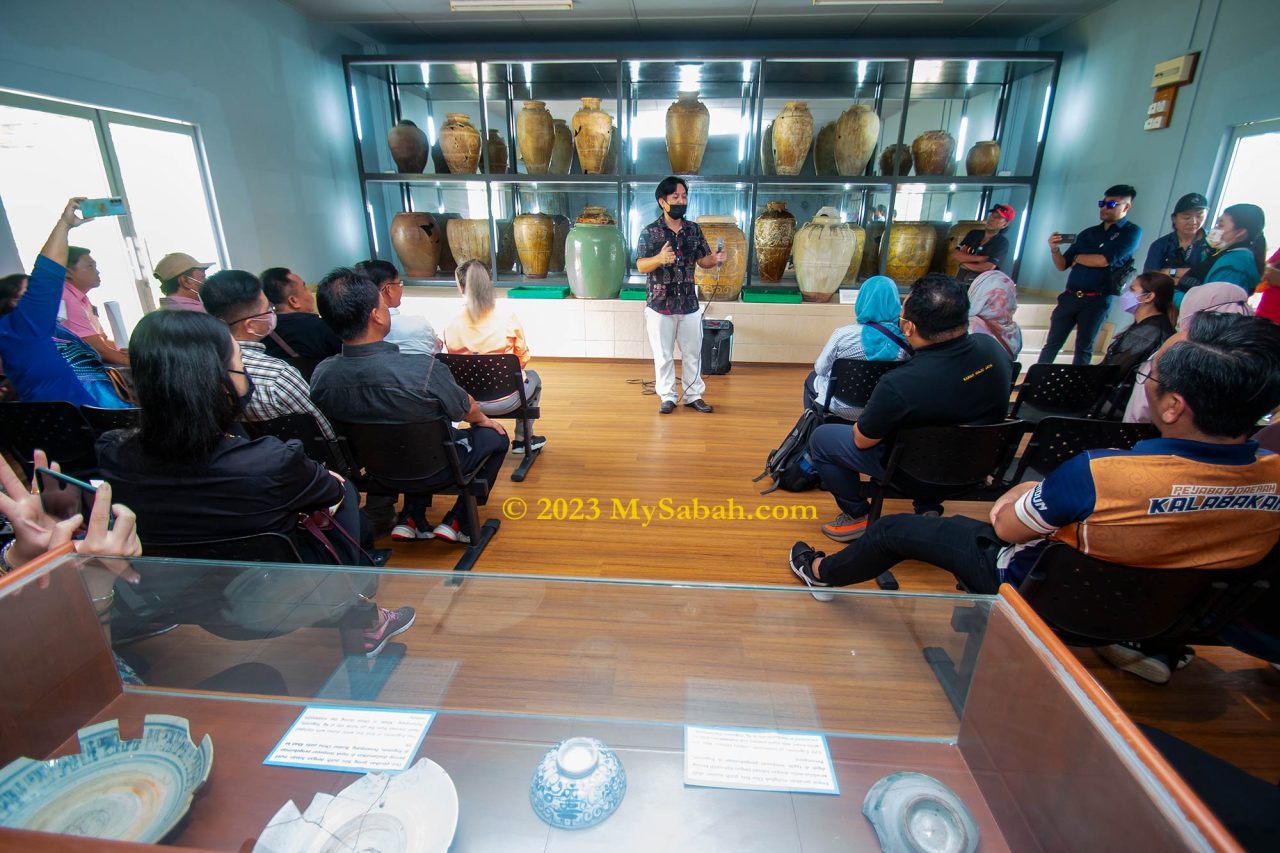 Owning one or more big and beautiful jar was a sign of wealth, probably same as owning a designer handbag from Hermès Birkin today. The valuable ceramic jars from Pogunon are in blue and white, or five colours, which were made during Yuan (1271-1368) and Ming (1368-1644) Dynasty periods in China. The locals also used jars for many purposes, for example, heirloom, currency for trading, storage, brewing wine, dowry.
The location of the burial jar is often marked by a rock that served as a tombstone, so it's easier for the family to locate.
Gravestone and Megalithic Culture
There are 32 sandstone markers (menhirs) of various size and shapes at the compound of Pogunon, each marks the final resting place, and to indicate the gender and age of the persons being buried. Megalithic practices in Sabah existed from 15th century to the end of 19th century.

In megalithic culture of Sabah, a rock could be a grave or territory marker, a memorial, or an oath stone. In fact, the name Penampang, the district where Pogunon is situated, originates from the Kadazan word pampang, which means a big rock.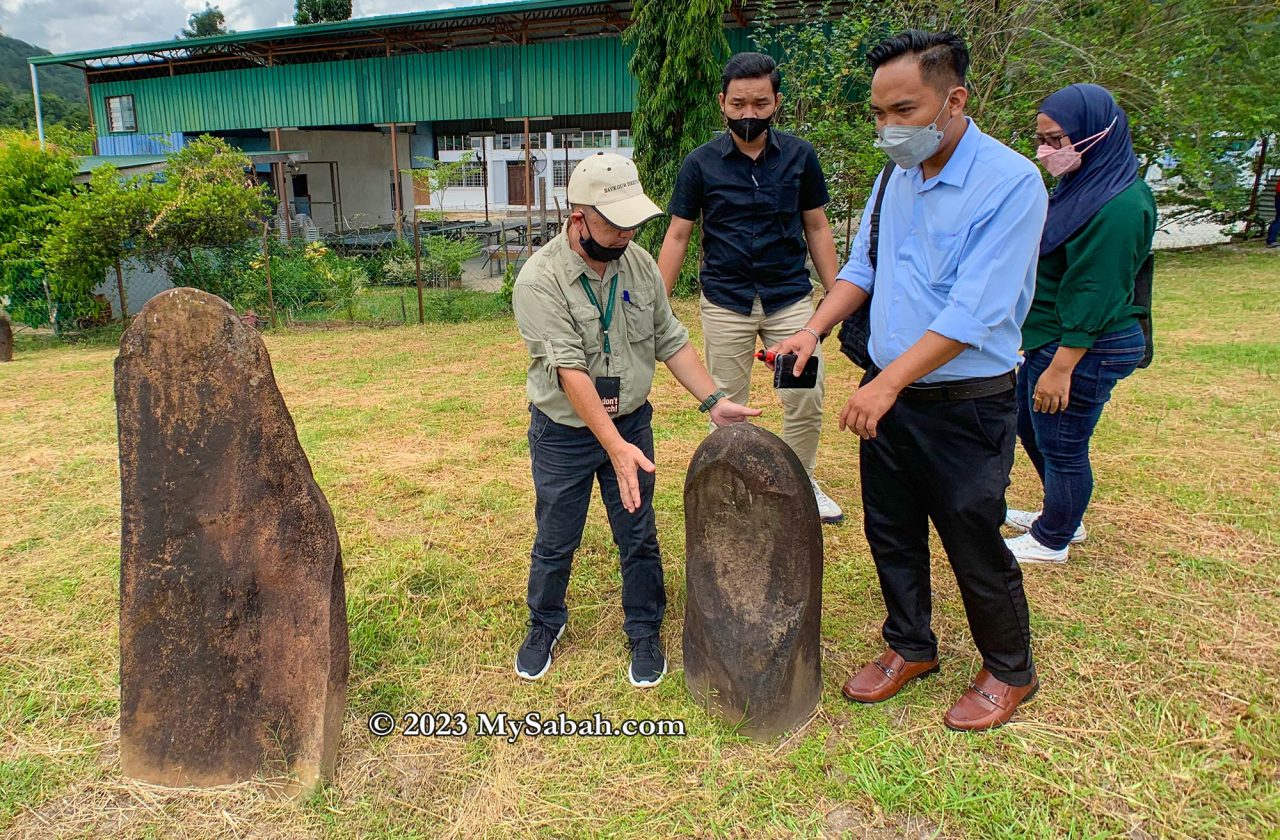 At Pogunon cemetery, larger rock is an indicator that the buried is of high status. There is one small rock near the edge that might belong to an infant who probably died in miscarriage. In general, the 'male' rocks have rough edges, with angular and pointy top, while the 'female' rocks are round and smooth at the top.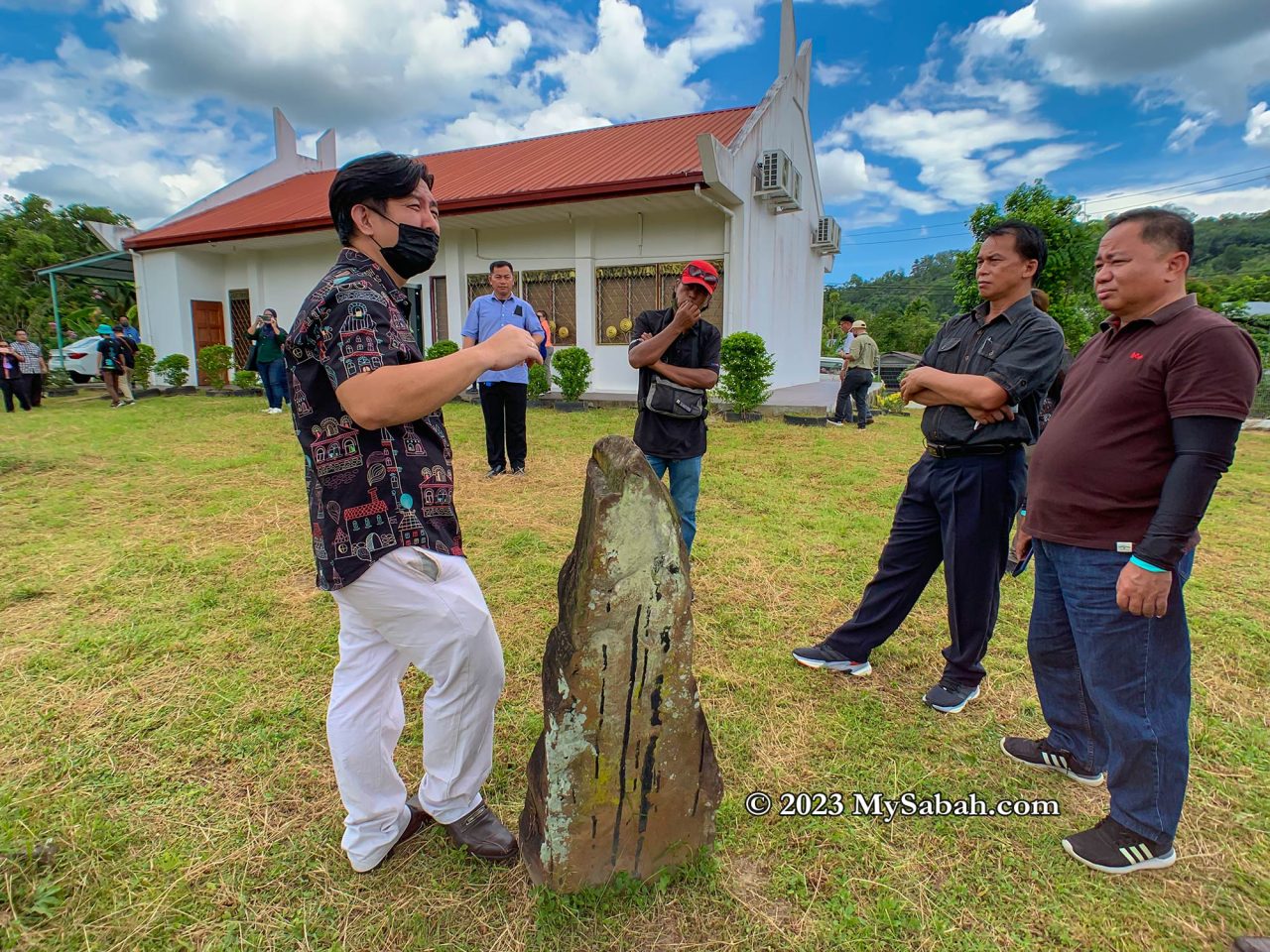 Headhunting History
Check out a few larger stone markers at Pogunon and you will find a few of them have notches carved into the side. These are the menhirs of headhunter warriors and the notches indicating the number of heads they took during their lifetime.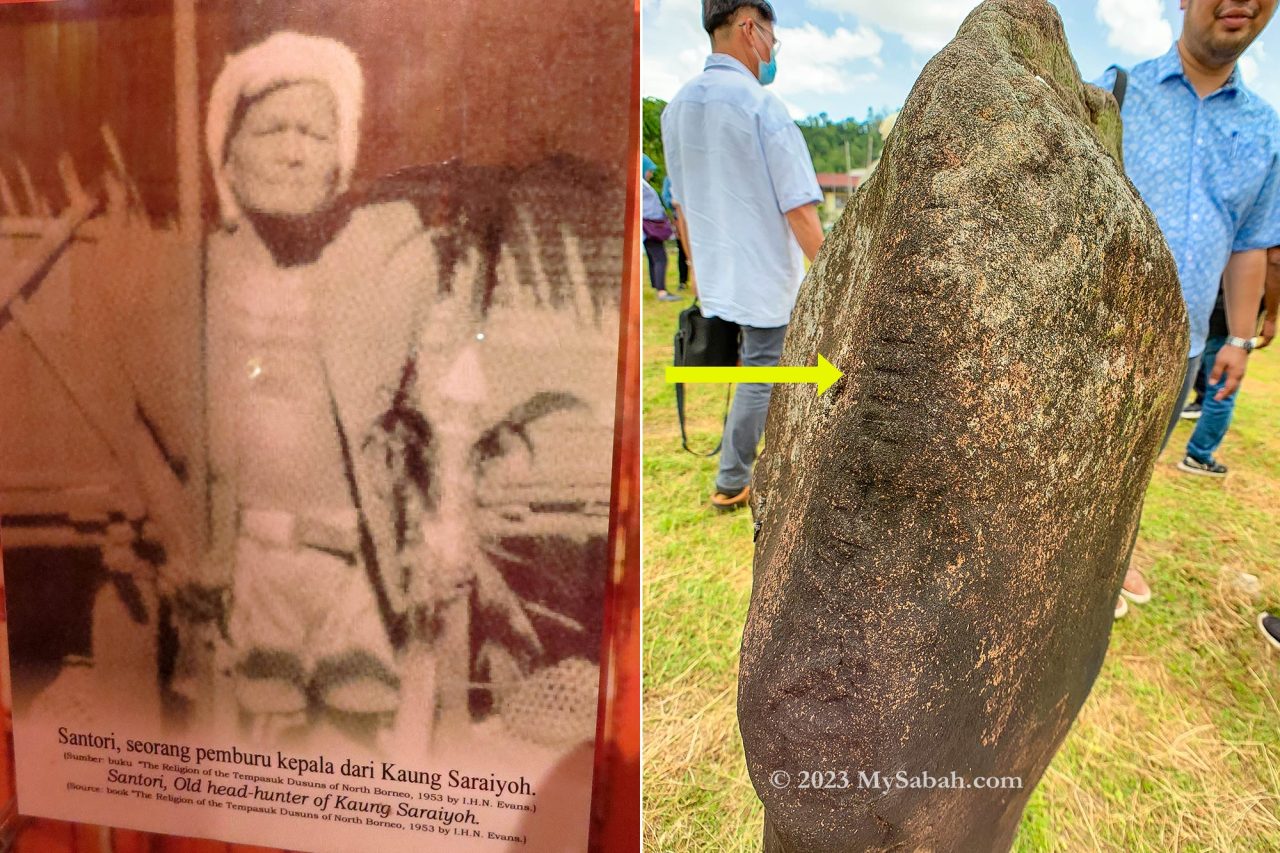 Pogunon was the gateway between highland and plains hence making this place a war zone among the neighbouring tribes. Headhunters believed that they could capture the power and spirits of the beheaded. Owning many enemy skulls was a sign of bravery and strength.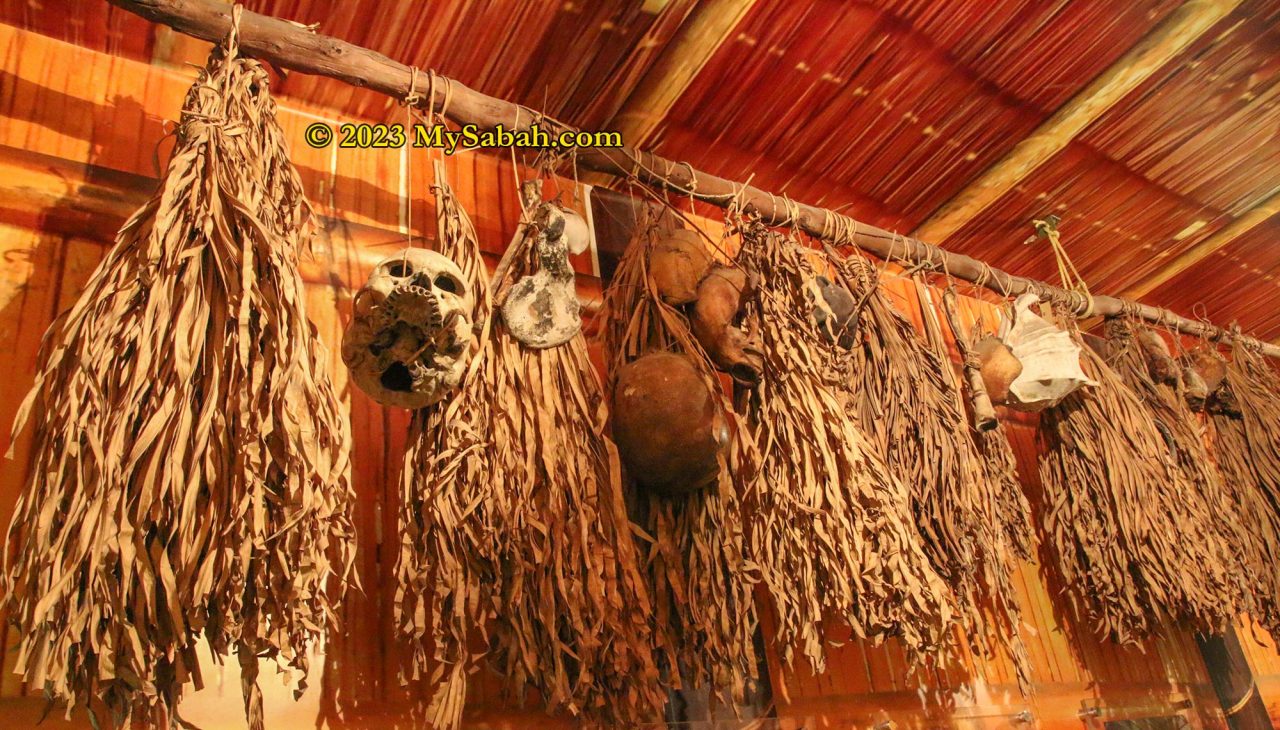 Therefore, skulls were placed and hung everywhere in Pogunon during the headhunting era. Bobohizans there were chanting day and night to appease the spirits of the skulls. The skulls were said to move even on a windless night to warn of imminent attacks. They could even made war cry to scare off the invading enemies.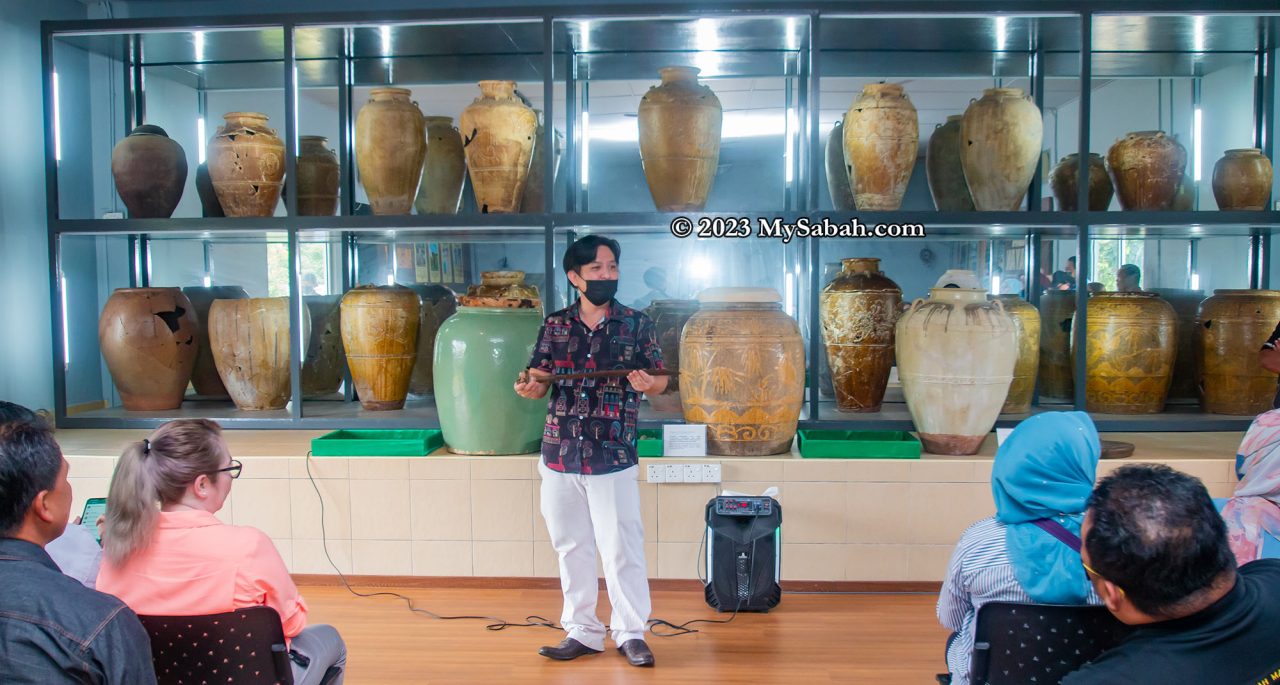 The tour to Pogunon Museum is perfected by the storytelling of the museum staff, James. His stories are so intriguing and vivid that you can visualize what was going on. One of the stories being a Bobohizan ambushed and beheaded the Japanese soldiers at night during World War II. She was never caught of the assassination.

A headhunting sword owned by a late Bobohizan is another highlight of this museum. The hilt of this Gayang sword is made from a deer's antlers and has Dayak-styled designs and motifs engraved on it. This sword took many lives including the Japanese.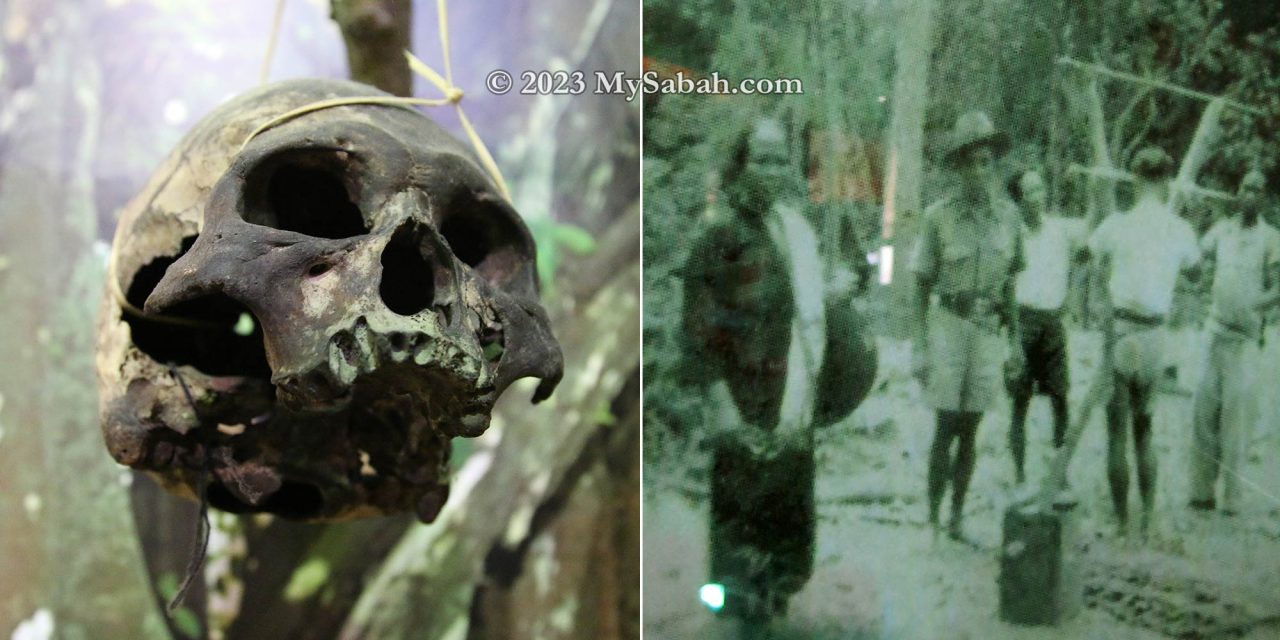 Pogunon Village was used to be a stronghold of the old belief and headhunting culture, before the arrival of British and their religion. When British ruler started banning headhunting in 1883, countless number of skulls were burnt, buried or thrown away by the villagers, which marked the end of headhunting era.
How to get there
Since Pogunon Museum operated in April 2009, it has received thousands of tourists, historians, researchers, enthusiasts, and students. The entry is free. This museum is situated at Pogunon Village of Penampang district, and highly accessible by car. It's about 11 km from Kota Kinabalu City and 3 km from Donggongon town. The junction to Pogunon is located at the Penampang-Tambunan road. If you use navigation apps such as Waze, set your destination to Muzium Komuniti Pogunon.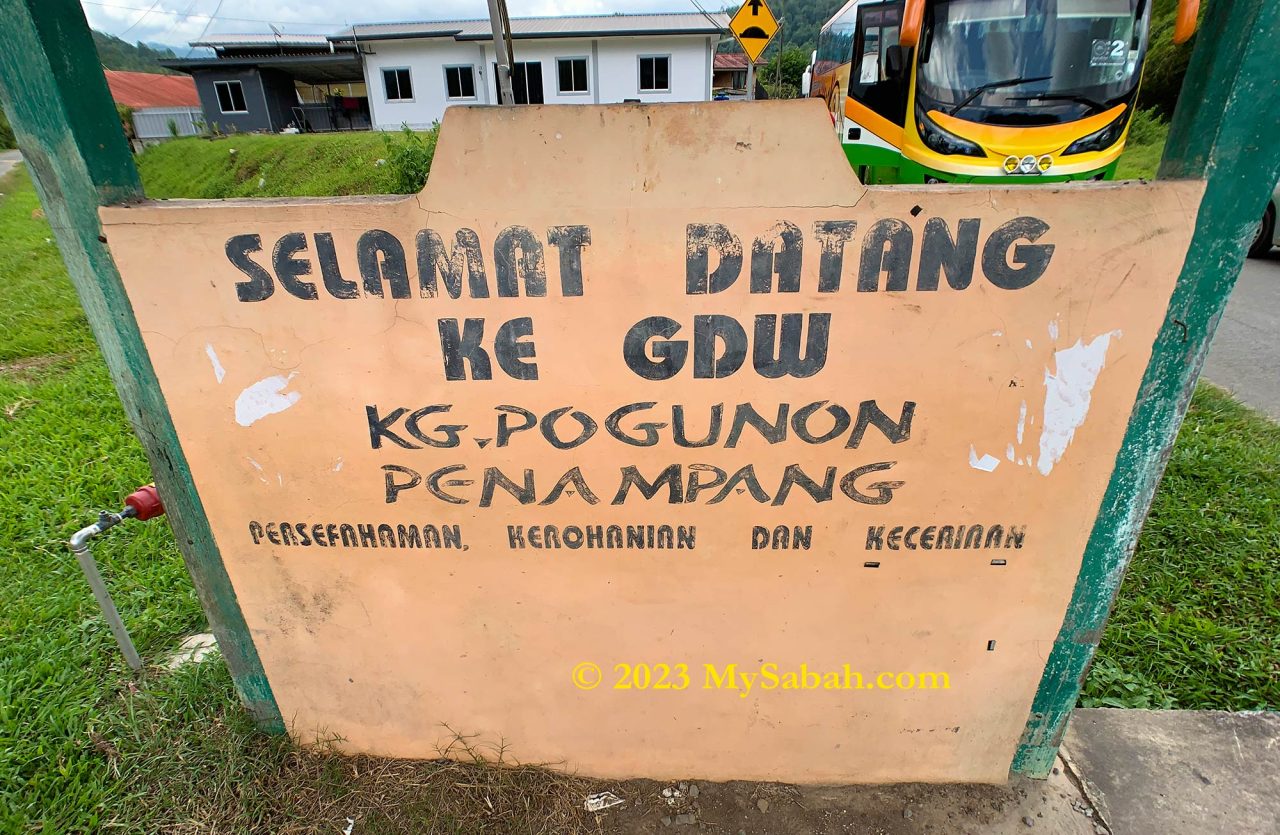 Opening Hours: 9am to 5pm (Monday to Saturday). Closed on Sunday and Public Holidays
GPS Location: 5.913255638634767, 116.1449756274239 (see Location Map)
Contact Person: Mr. James Dinggon
Telephone: (+60) 088–225033, (+60) 088–215606
Website: museum.sabah.gov.my
Reference
"Kebudayaan Megalitik di Kampung Pogunon, Penampang, Sabah", page 260 to 270, Sabah Museum Monograph Volume 12 (2014), published by Sabah State Museum
Photos taken in Penampang, Sabah, Malaysia Borneo