If you want to travel smart in Sabah, do not miss Tamu, the weekly (sometimes twice or thrice weekly) open-air native market in outskirts of Sabah. It'll feel like a food and treasure hunting tour.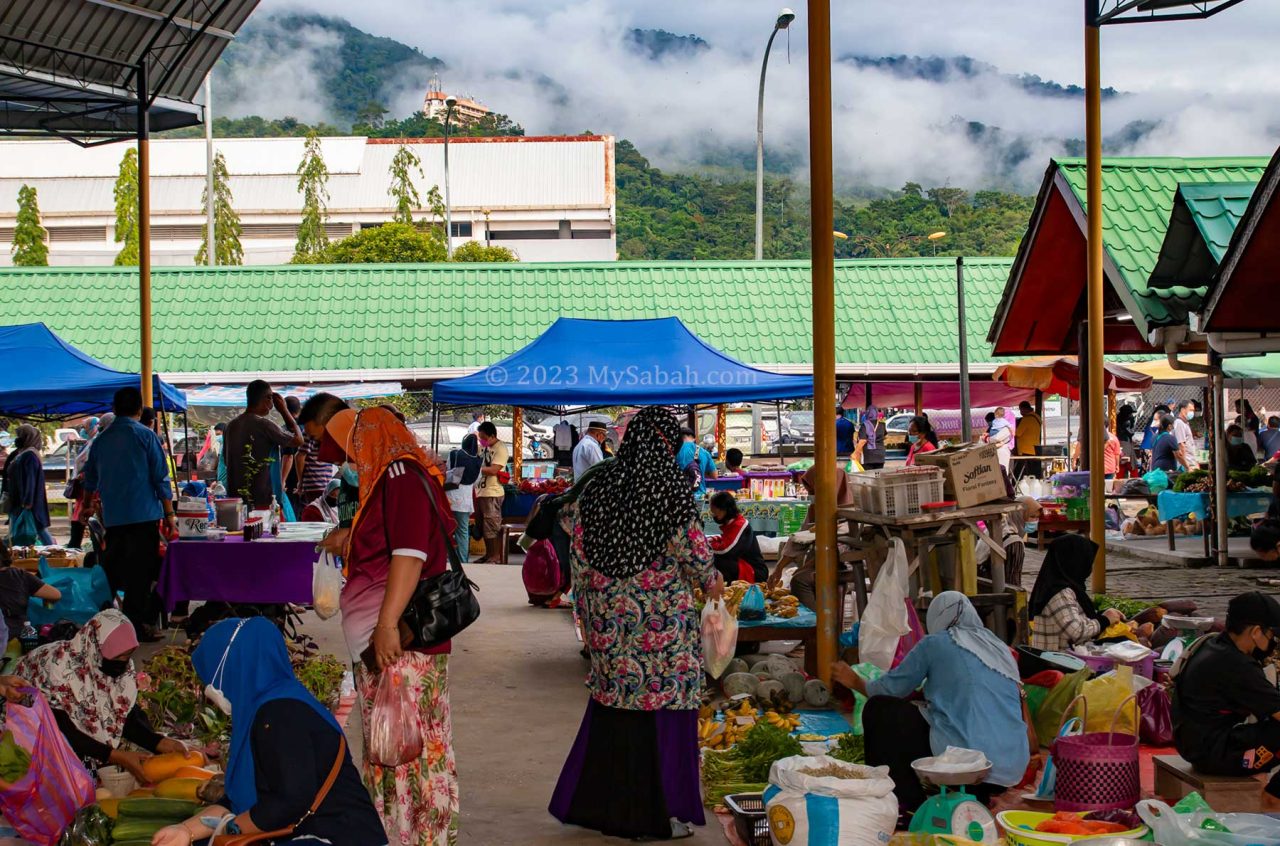 The name tamu derives from the Malay word bertemu which means 'to meet' and it has been a place of congregation for farmers, fishermen, craftsman and traders for over 145 years. In old days there was no supermarket, so every districts held a weekly tamu for local villagers to meet, shop, and trade their produces at a designated location.

History of Tamu
The first tamu of Sabah was started on 13 December 1878 in Kota Belud (Kampung Siasai) by William Pretyman, a political agent of British North Borneo (now Sabah). In his diary, William said the locals from different tribes were so excited to see the first tamu ground in preparation and kept on asking him the opening day of tamu. It's a huge success as each ethnic group can offer certain goods that others don't have. For example, a Dusun farmer can sell rice to a Bajau fisherman who would buy or barter trade it with fishes.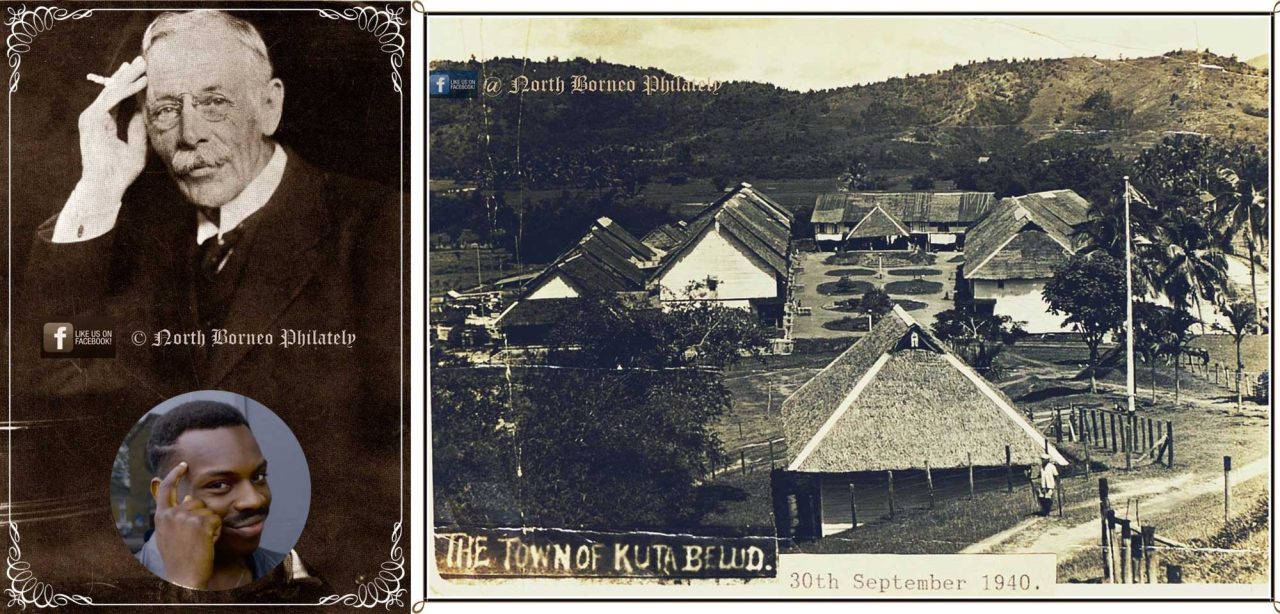 The same goes to fruits & vegetables, traditional herbs, seafood, livestock, bushmeat, beeswax, textile, crafts and wide array of other produces, some carried by villagers walking over 10 KM to the marketplace. British rulers were also happy that different tribes could do business peacefully at tamu though tribal conflicts were common during that time. British officers also used tamu as a place to distribute news. Locals people from different villages mingled and exchanged news at tamu too. Though British had left Sabah in 1963, tamu is still an integral part of rural economy.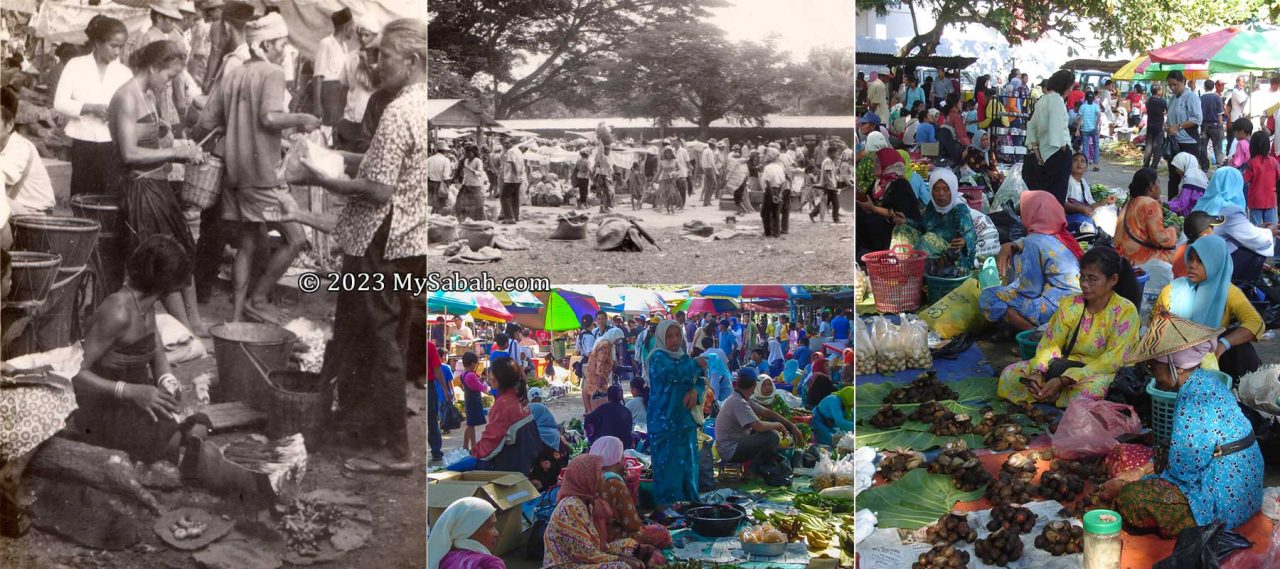 Why Tamu is Fun for Tourists
What's the point of visiting a new place if you don't experience any cultural shock? Your travel agents always "protect" you from something that you aren't accustomed to. For example, if you are a European, they will never serve you durian fruit. If you are a Korean tourist, they will make sure that your plate always has Kimchi. You don't eat and live like a Sabahan.

A tamu provides an authentic encounter with the rich cultural, culinary and traditional aspects of the lives of Sabah's many ethnic groups. The best ways to enjoy a tamu tour are:
Explore some interesting or "weird" items. Feel the sights, sounds and smells of tamu.
Sample local snacks, pastries, cakes, fruits, food and drink.
Interact with the local people. Observe what they do, e.g. chewing betel nuts and carrying stuffs in traditional baskets
Shop for souvenirs, handicrafts, tapestry, trinklets and other handmade crafts.

The bonus is you could get something cheaper than normal retail prices, if you are good at haggling. You are helping the small sellers too, like an elder villager or a start-up baker who needs extra income to support their families.
What to Buy
Every tamu are selling different things, based on the composition of local ethnic groups, agriculture and cultures. For example, Kundasang tamu is popular for highland vegetables, and Keningau tamu is the best place to buy hill paddy and cinnamon.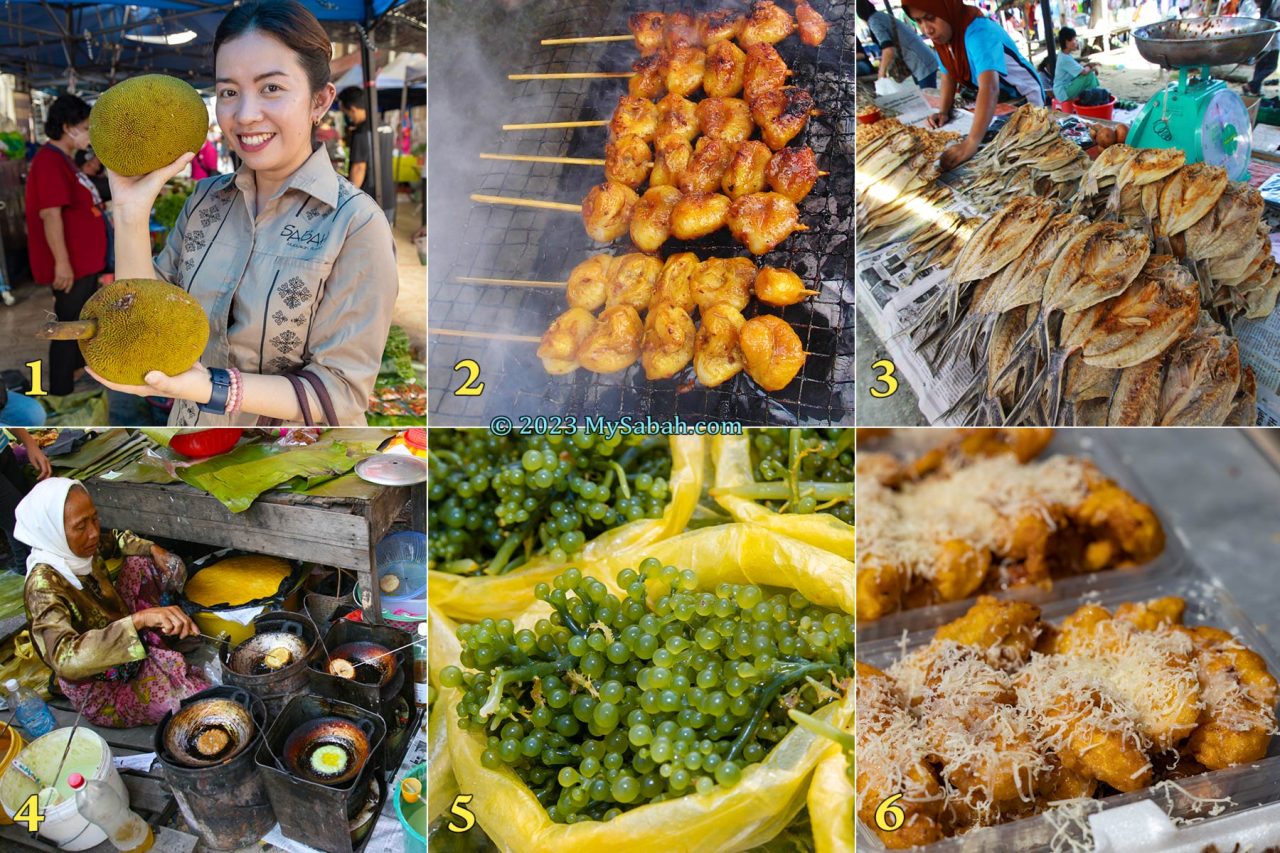 The following are some good (safe) starters for first-time visitors (Note: some fruits are seasonal):
Cakes and Snacks: pinjaram (UFO cake), pillow crackers, kuih cincin (ring cookie), amplang, kuih jala
Food: satay buntut (chicken tail satay), pisang goreng cheese (cheesy fried banana fritters), Latok (seaweed), nasi kuning (yellow turmeric rice)
Drink: kit chai ping (calamansi juice), air bandung (rose syrup), coconut juice, lihing rice wine
Fruits: tarap, cempedak, pisang emas (golden banana), bread fruit
Others: stingless bee honey, salted seafood (e.g. anchovy, shrimps, ikan liking), parang (machete), T-shirt, handicrafts, hill paddy

For bold travellers who want some acquired taste, here is a list for your gastronomic adventure:
Butod (sago grub, can be eaten alive)
Tuhau (pickled wild ginger)
Bambangan (preserved wild mango)
Noonsom or Bosou (tangy fermented fish or meat)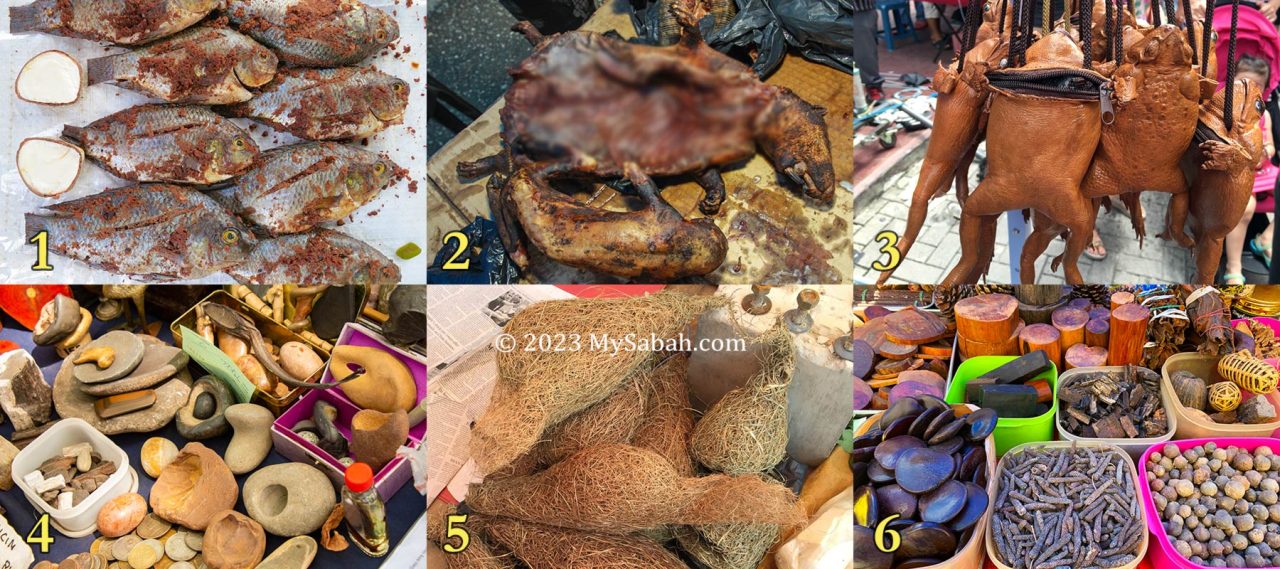 Tamu sells mainly locally-grown fruits & vegetables, meat and poultry, fresh and dried seafood, food and snacks, but you still can find almost everything at tamu such as herbs, tobacco rolls, toy, shoes, clothing, flowers, pet, electronics, gadgets, tool kits, kitchenware, jewelry, accessories and imported goods. When there was almost no restriction in the past, I could even find protected wildlife (e.g. slow loris, pangolin, turtle eggs) for sale at tamu.
Best Tamu to Visit
No two tamu are the same. Every tamu is unique and has its own charm. If I must recommend one or two tamu, I will go for tamu of Kota Belud and Donggongon town. I also had a wonderful time at the tamu of Tenom, Tuaran and Keningau.

Kota Belud Tamu is the mother of all tamu. Most of the sellers there are Bajau people, the Cowboys of the East, and they are very skillful in making yummy snacks and colourful handicrafts. Walking around the Kota Belud tamu, you would notice the vibrant colours tudung duang, a popular handicraft made of dried screwpine leaves and used as a food cover. The Bajau is also well-known for making of intricately designed parang (machete).
The best time to visit Kota Belud tamu is during Tamu Besar Kota Belud, an annual cultural carnival in October, with an exciting line-up of activities such as dance performances, cultural shows, traditional games, buffalo races and horse-riding parade.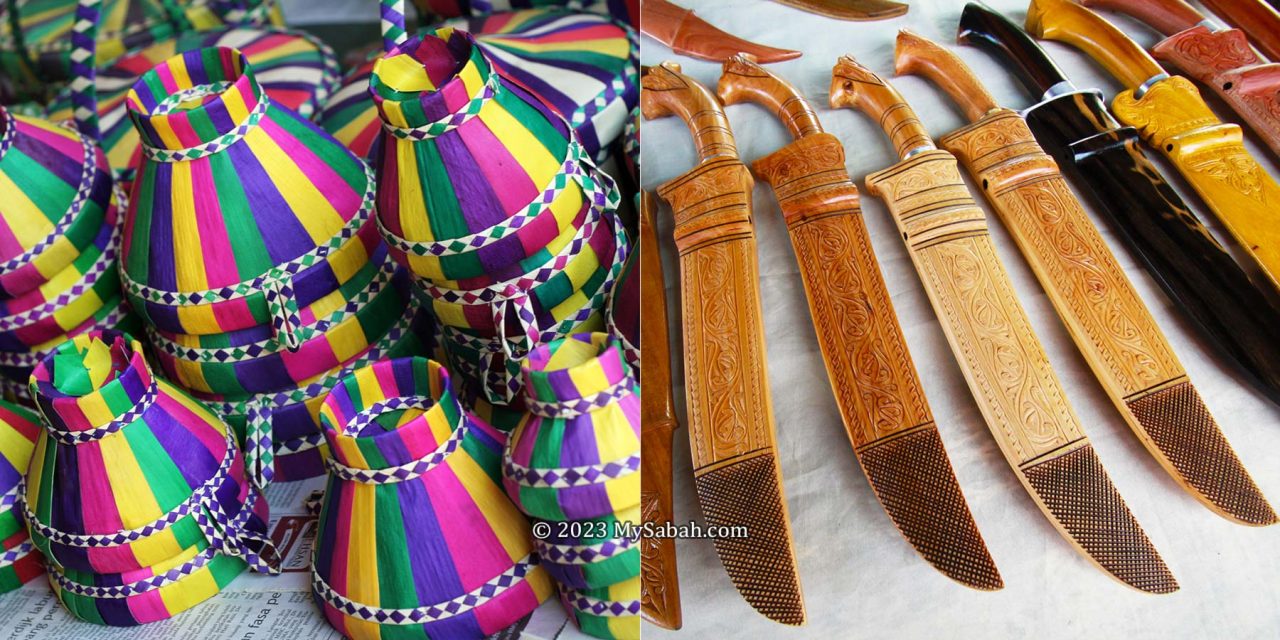 Only 8.5 KM away from Kota Kinabalu City, Donggongon is an important town of Kadazandusun, the largest indigenous people of Sabah. Donggongon Tamu takes place every Thursday and Friday (6am-6pm). The Donggongon Tamu offers a myriad of merchandises, ranging from local delicacies and handicrafts to fresh vegetable produce and livestock. Both villagers and city people love to shop here, turning this marketplace to a bustling trade and cultural hub that is unique to the Penampang district.

Gaya Street Sunday Market in the city centre of Kota Kinabalu is also the favourite open-air market of tourists. Technically, it is not a true tamu. Instead of selling raw vegetables and meat, the vendors sell mostly finished products that target at tourists and city folks. Anyway, it's worth checking out.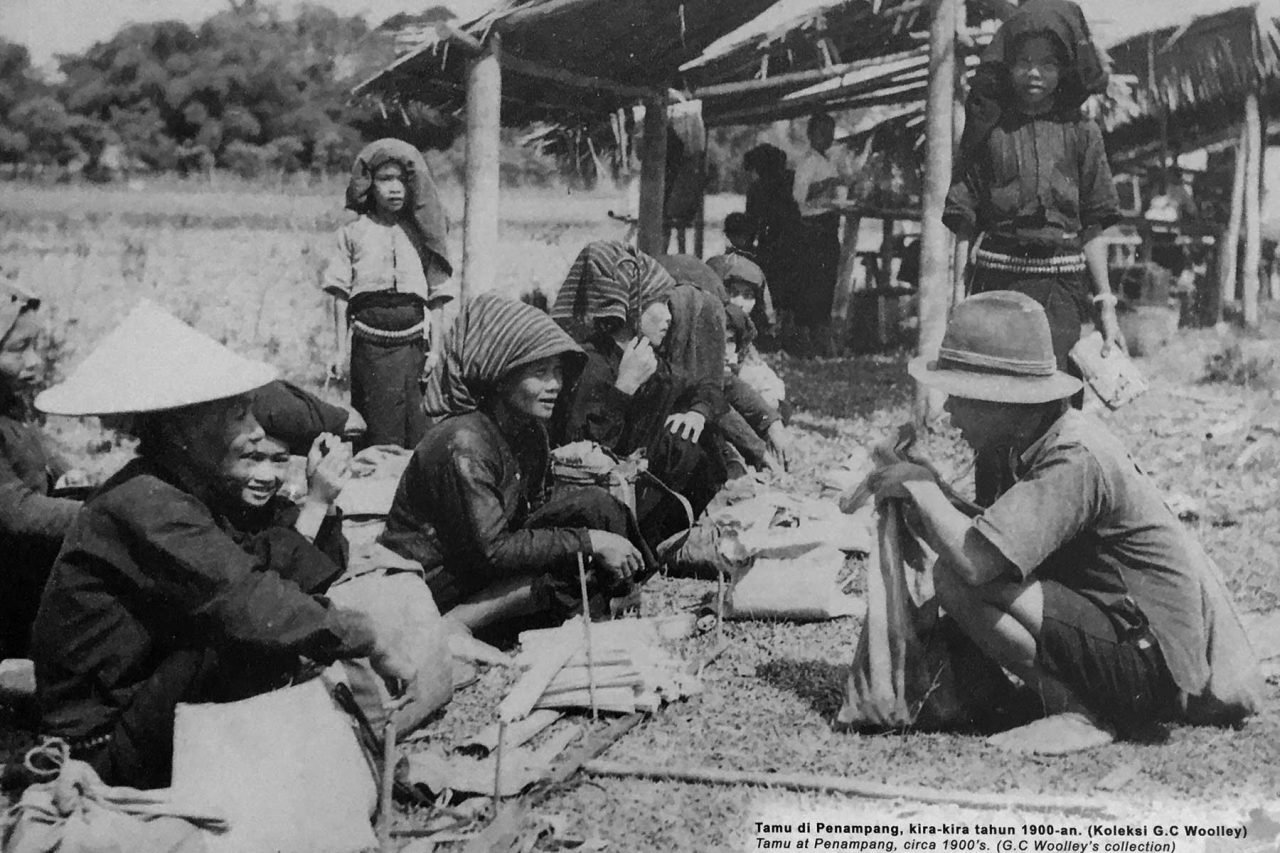 Tamu ground of larger towns have overhead roof, sheltered stalls and cement floor, so you don't need to shop under the hot sun or walk on the mud after rain. For other tamu, all the traders need are just a parasol or a shade under big tree, and a ground or pavement to lay their items. Some tourists may enjoy the feeling of such a rustic tamu.
Opening Days of Tamu
Sabah has over 40 tamu in different towns and districts today. Most tamu open as early as 6am and close by 12pm. Different districts has different tamu days, here's the list of their opening days (some open more than once a week).

| Day | Tamu |
| --- | --- |
| Monday | Kampung Pukak Kiulu |
| Tuesday | Kiulu, Kuala Penyu, Pandasan, Tamparuli |
| Wednesday | Kota Belud, Kudat, Mambakut, Nabawan, Ranau, Tamparuli |
| Thursday | Bingkor (Keningau), Dongongon (6am-6pm), Nabalu, Papar, Sipitang, Sumangkap (Matunggong), Taginambur, Tambunan, Telipok, Tenghilan |
| Friday | Beaufort, Dongongon (6am-6pm), Kundasang, Sapulot / Sepulut, Teginambur Batu 10 |
| Saturday | Apin-Apin (Keningau), Beaufort, Inanam, Kinarut, Mansiat Sook, Matunggong, Nabawan, Papar, Putatan, Ranau, Telupid |
| Sunday | Keningau, Kota Belud, Kota Kinabalu (Gaya Street), Kota Marudu, Mambakut, Papar, Putatan, Sook, Tambunan, Telupid, Tuaran |
Opening days of tamu in Sabah

Just a trivia for those who are interested in local history. If you look around tamu ground, you would find a medium or big old rock that symbolizes the "contract" among tribes to guarantee honesty, fairness and trust, and to punish those who cheat, quarrel or swear within tamu market.
Photos taken in Sabah, Malaysia Borneo