Kudat district at the north of Sabah has some finest beaches of Borneo. For example, Tip of Borneo (a.k.a. Tanjung Simpang Mengayau) is a popular tourist destination due to its breathtaking beach and sea view. If you ask the locals in Kudat town, they would recommend Bak Bak Beach (Local Name: Pantai Bak Bak) too, which is the nearest beach to Kudat (11 KM away to the north).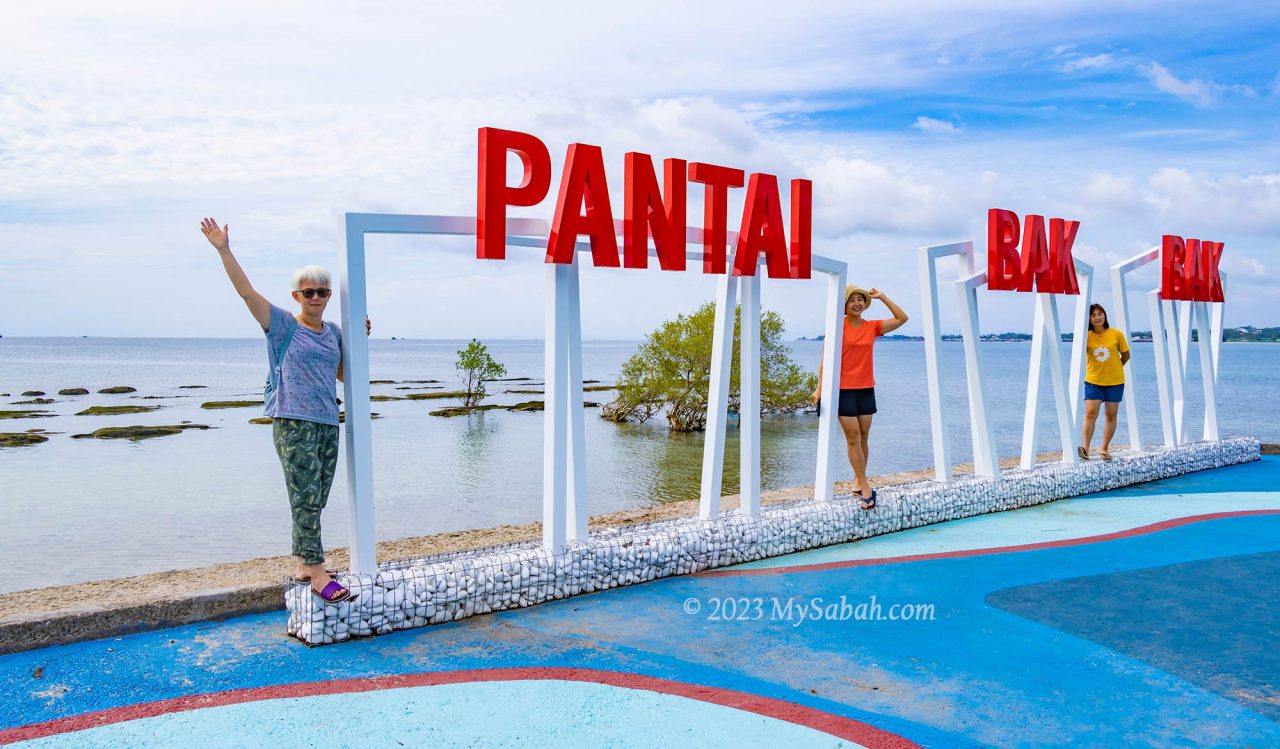 Pic: panoramic photo of Bak-Bak Beach
To go to the beach, you will pass by the junction to Bak Bak Beach (Note the signage reads "Jalan Bak-Bak" at your right, see the location map of the junction), when you are on the way to the Tip of Borneo. After 4 KM, you will see the beautiful Bak Bak Beach (See Location Map of Bak Bak Beach).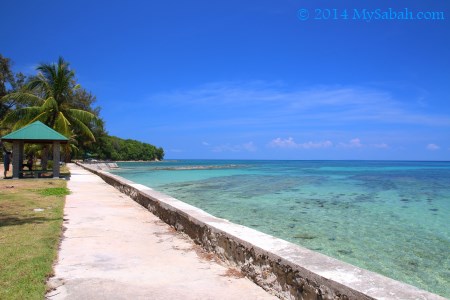 Local Chinese calls Bak Bak Beach "石码头海滩", which means Rock Jetty. It is a rocky beach, but I didn't see any jetty though. I read somewhere that mentions Bak Bak Beach was used to be a busy port in the past. We enjoyed the gentle sea breeze under the shades of swaying casuarina trees.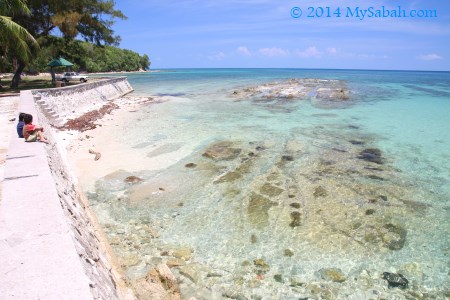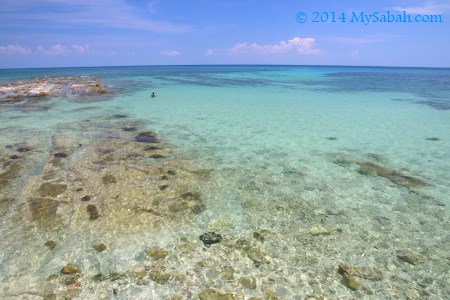 The sea water is crystal clear and shallow, and seem like you can walk all the way 100 Meters away from shore. During high tide, it is great for swimming. If you really want white sandy beach, you can continue to drive 4 KM along the road. When you come to a junction, turn to right and you will reach a deserted beach named Pasir Putih (means white sand) after 400 Meters. Pasir Putih is a more inviting spot for swimmers.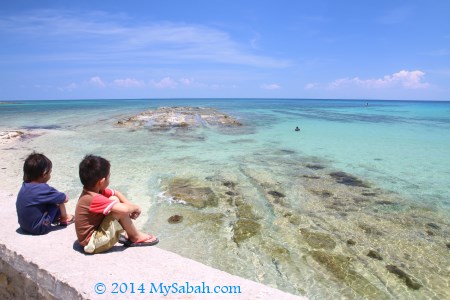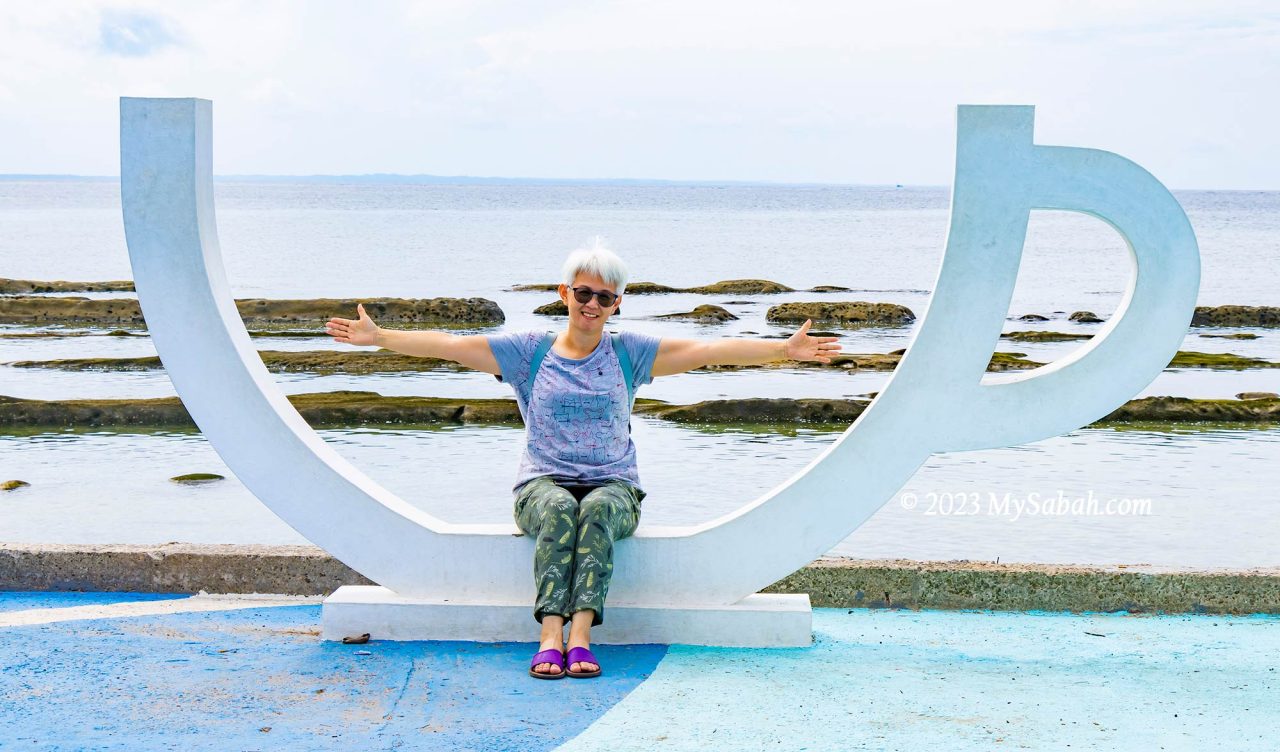 The beach had a facelift in early 2023 and added some colourful decoration and photo booth structure at the beach. There is a restaurant that is open from 11am to 5pm. Public toilet is available too.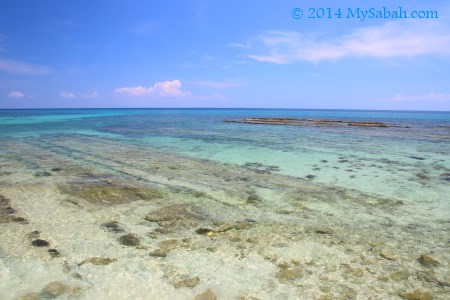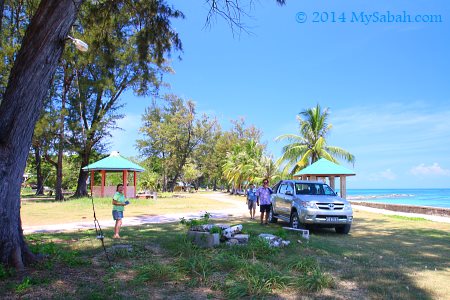 We visited the beach in Saturday noon and it was quiet, only one family hanging around with kids. We learn later that this place is only crowded with locals on weekends. Anyway, looking at the shelters, tables and barbecue areas, Bak Bak Beach is also a nice site for picnic and dating.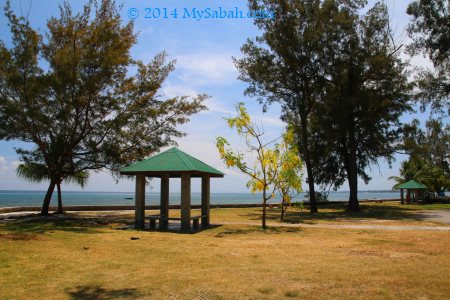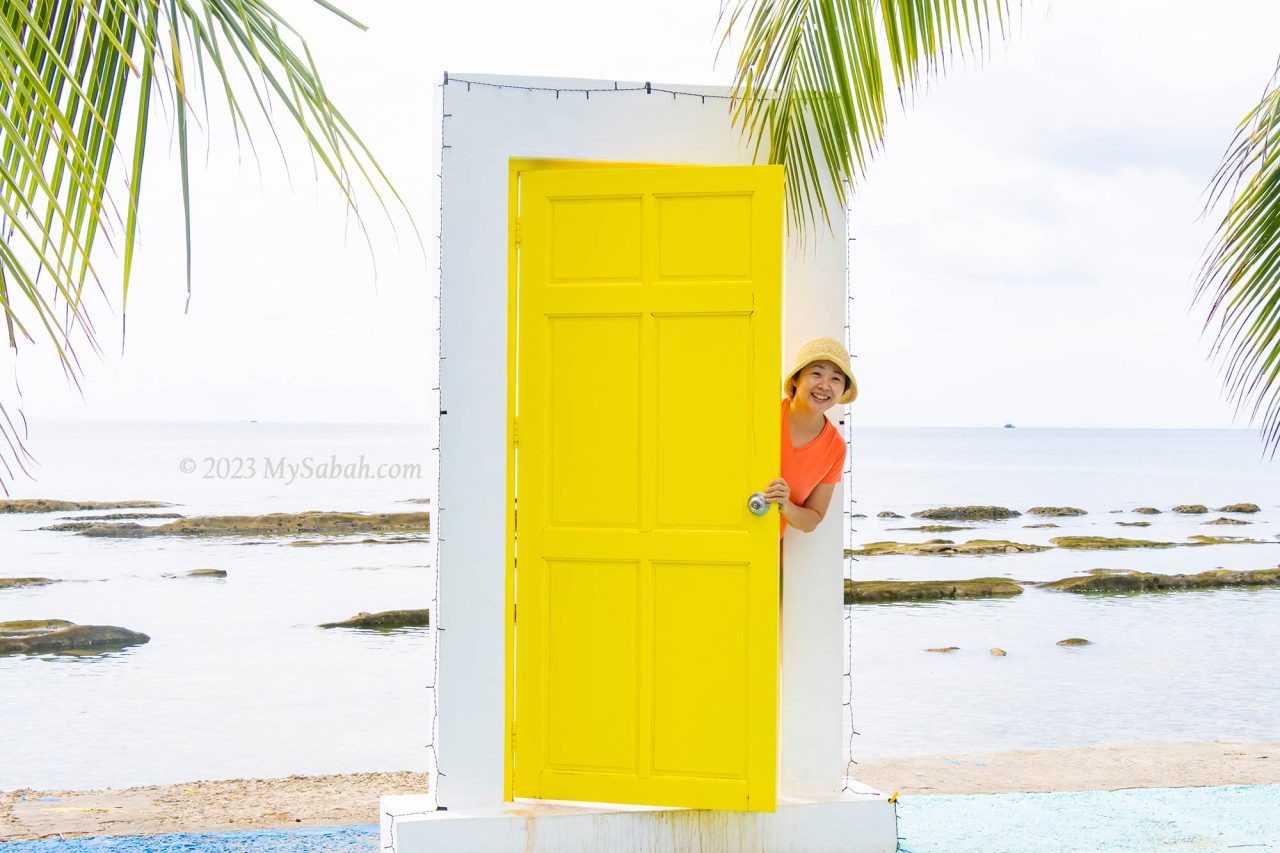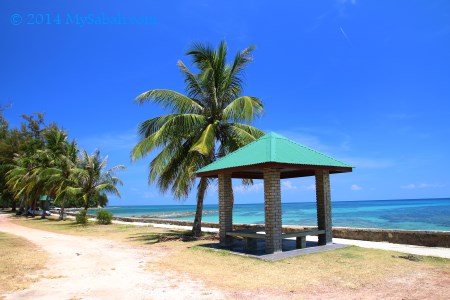 Have you been to Bak Bak Beach? Please tell me more about it in comment section below.
Photos taken in Kudat, Sabah, Malaysia Borneo