Kuih pinjaram (or Penyaram, Penjaram, Cucur Jawa) is nicknamed "UFO cake" because of its flying saucer shape. Though pinjaram is a traditional snack of the Bajau and Bruneian Malay people in the state of Sabah (Malaysia), it has become one of the favourite snacks of Sabahans to go with their tea time or coffee break.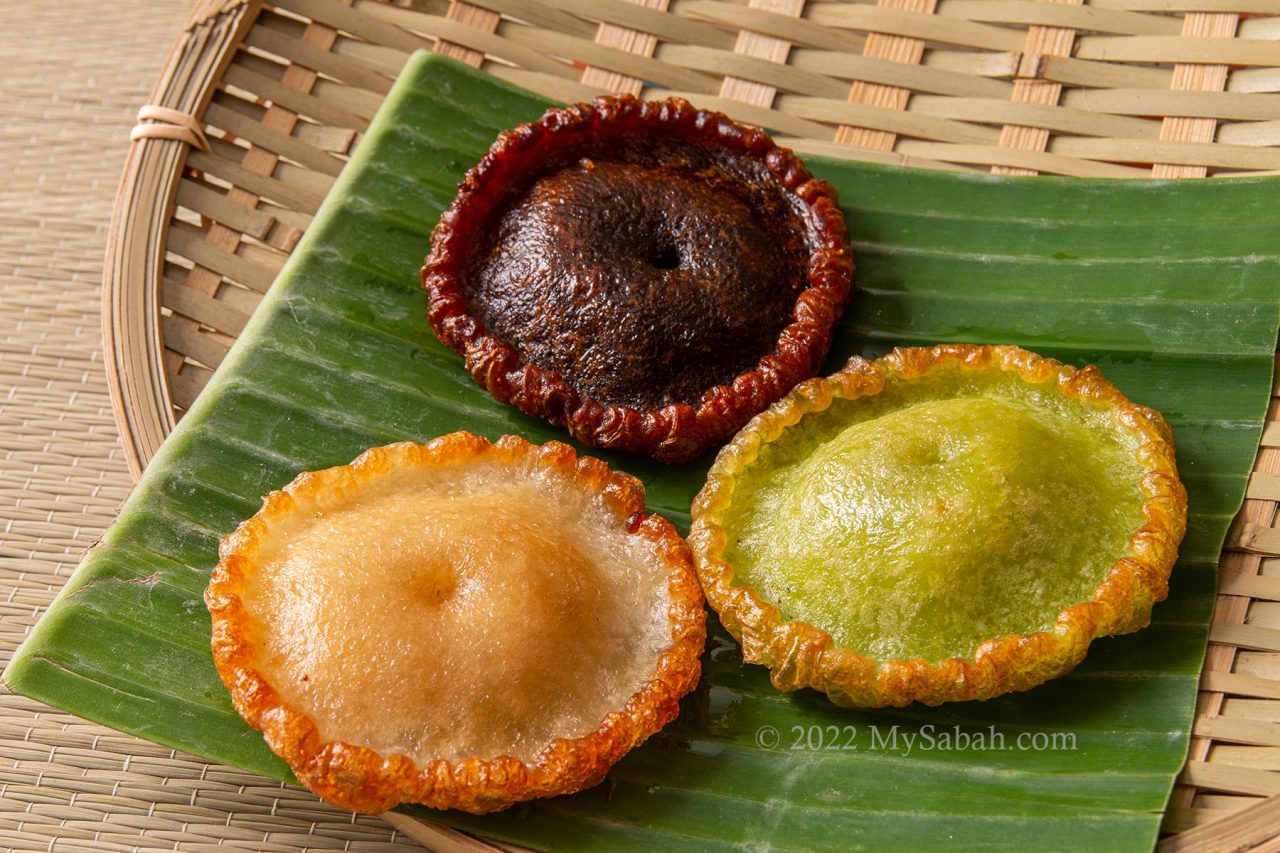 Pinjaram is a sweet and round cake with soft and chewy texture. Its edge is crispy, but fluffy and springy toward middle. As pinjaram is made of rice flour, cornflour, sugar, and coconut milk, gobbling up a few delicious pinjaram as your breakfast boosts your energy and mood.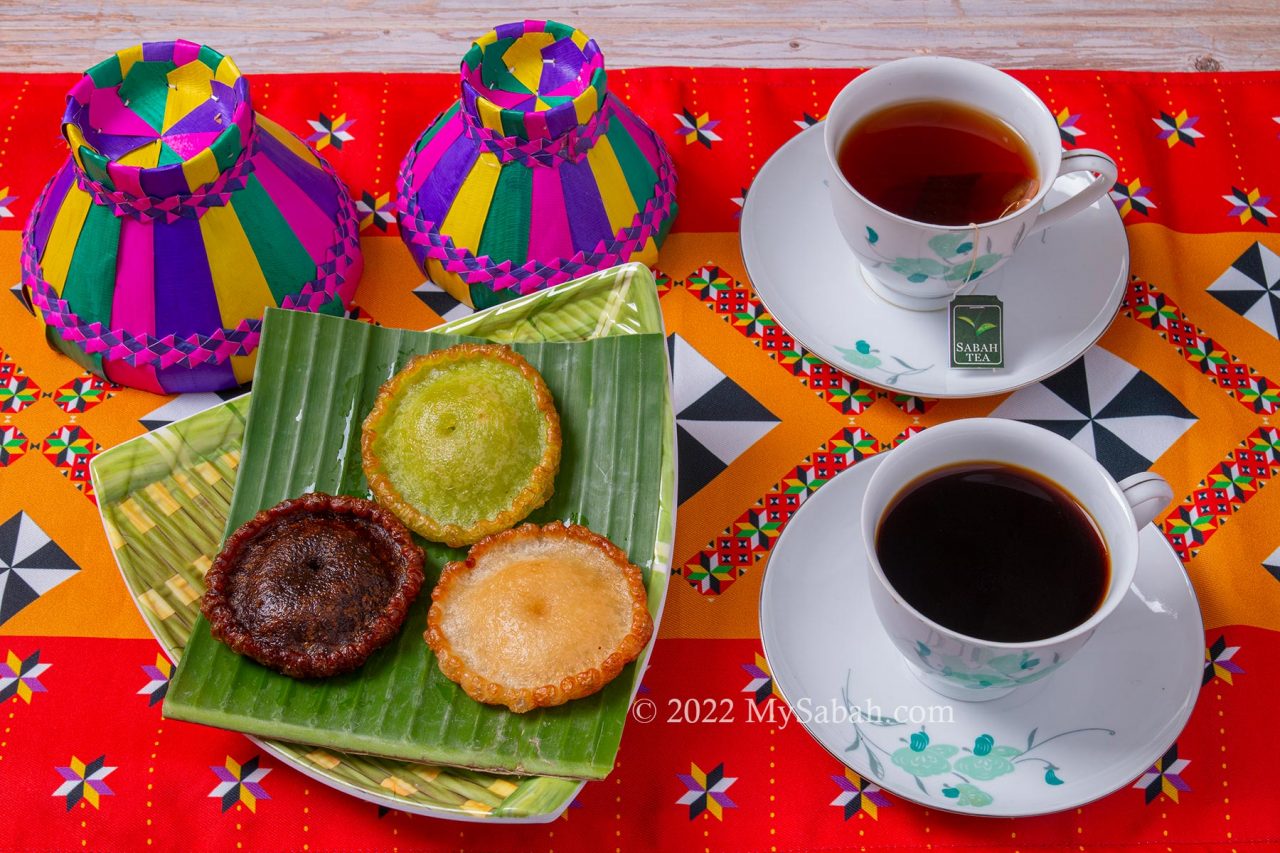 Pinjaram is available in three flavours (and colours), i.e. original (yellow), pandan (green) and brown sugar (dark brown). Some sellers use pandan syrup or palm sugar instead of regular sugar to create a more tantalizing aroma.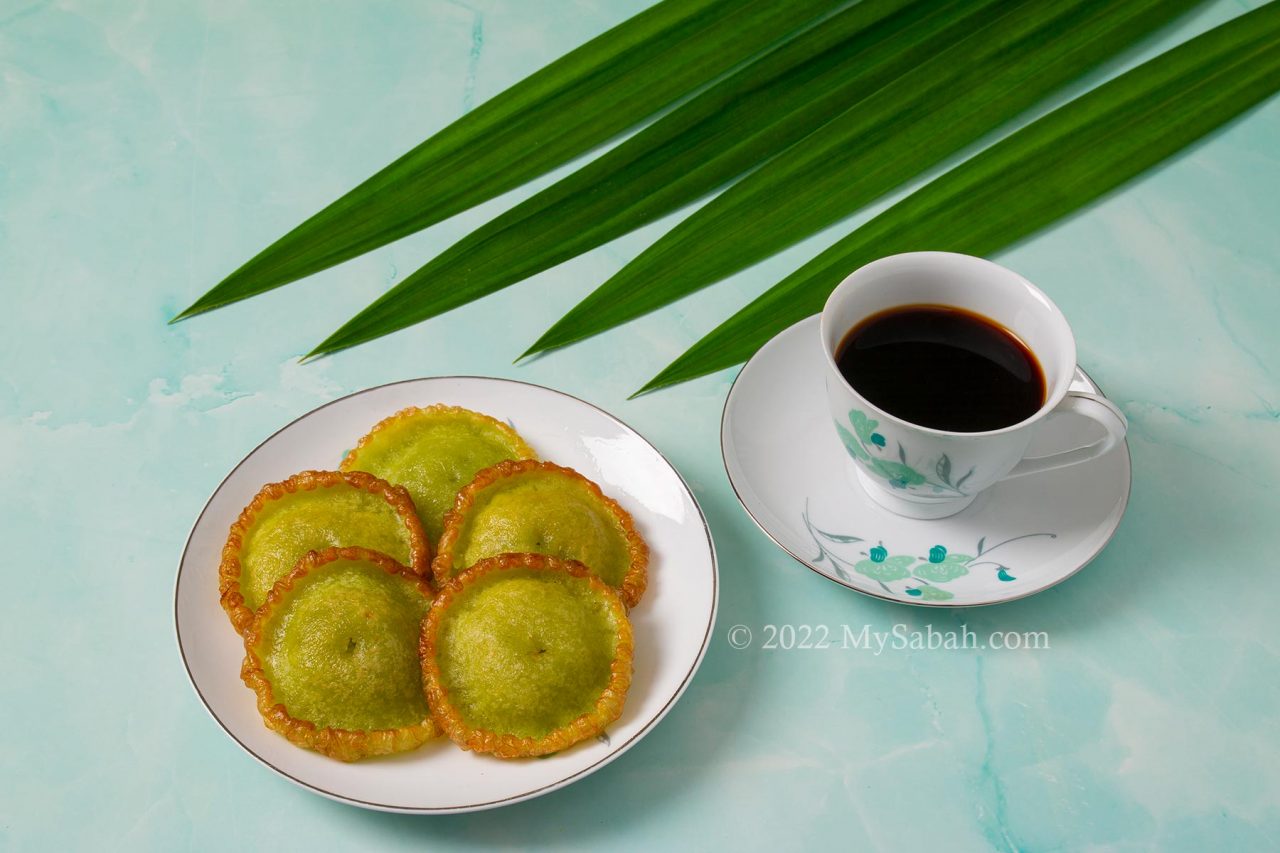 Some cooks get creative and invent special flavours of pinjaram, for example, sweet potato, corn, chocolate, yam and durian flavors. If you are interested, you can order or see more at the Facebook of Pinjaram D'telisz (Whatsapp / Tel: +60 17-3015620, E-mail: theresaejum7@gmail.com).

Pinjaram also has big and small versions. The big one is about 50% larger and can be found at Friday tamu (open-air native market) of Donggongon town (near Kota Kinabalu City). The small ones seem to be more common and one of the places to buy them is at tamu of Kota Belud town on Sunday. Big pinjaram is great as a stomach filler, and the small one is a wonderful tasty snack.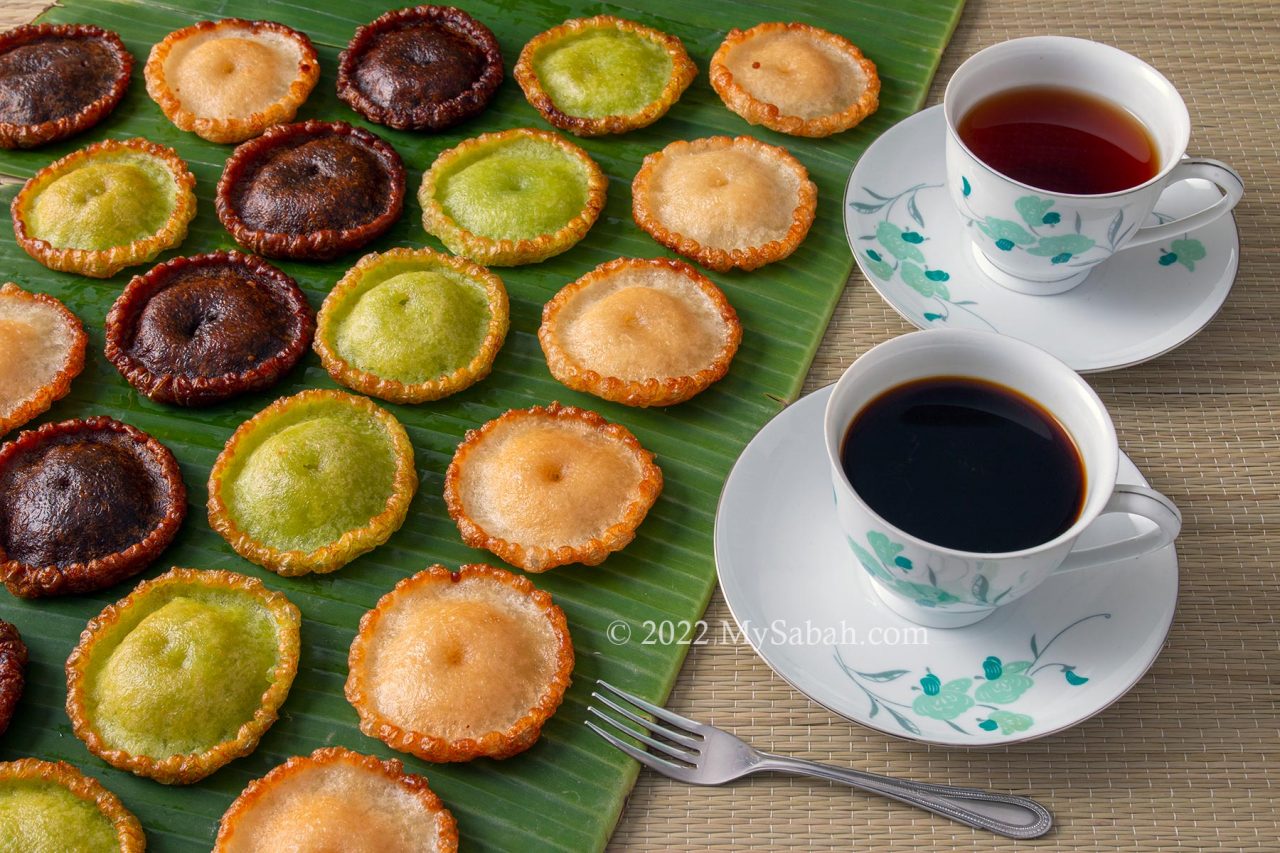 Besides festive and wedding parties, pinjaram is also served in local markets. FYI, 3 small Pinjaram costs only RM1.00. Five big pinjaram is sold for RM4.00 at Donggongon tamu. Anyway the prices vary in different towns.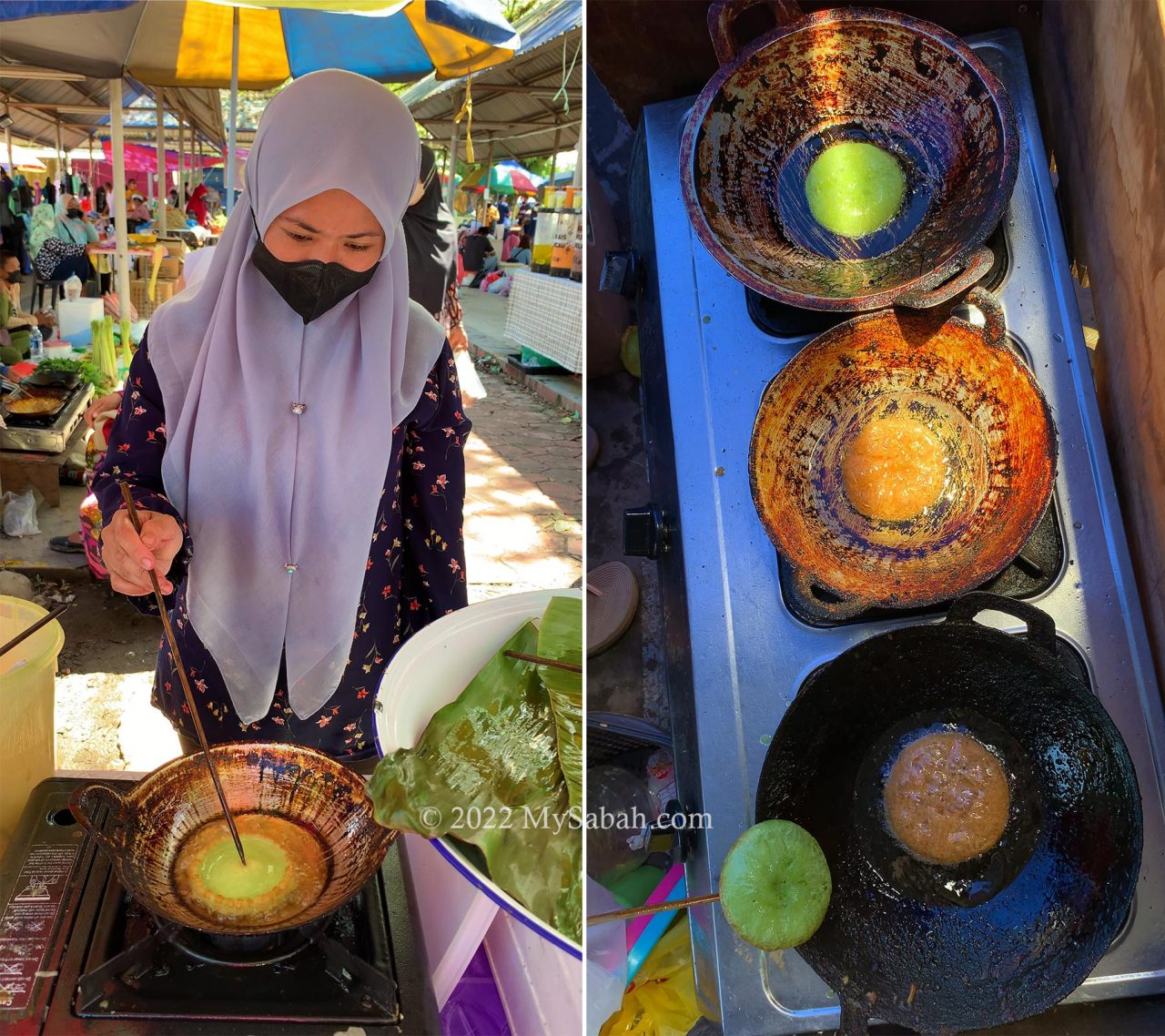 The cooking of pinjaram is fun to watch. I like to see the sellers cook it on the spot (and pinjaram tastes best while it's hot). First, the cooking oil is heated in a small wok. The batter is then poured in slowly to the hot oil from a small cap.
The batter swells, sizzles and turns from an unidentified frying object into an UFO cake. The pinjaram is flipped every few seconds to ensure that it is evenly cooked. The perfect pinjaram is said to be fluffy with a tinge of brown surrounding it, to give it a slightly crusty feel on the thin edges.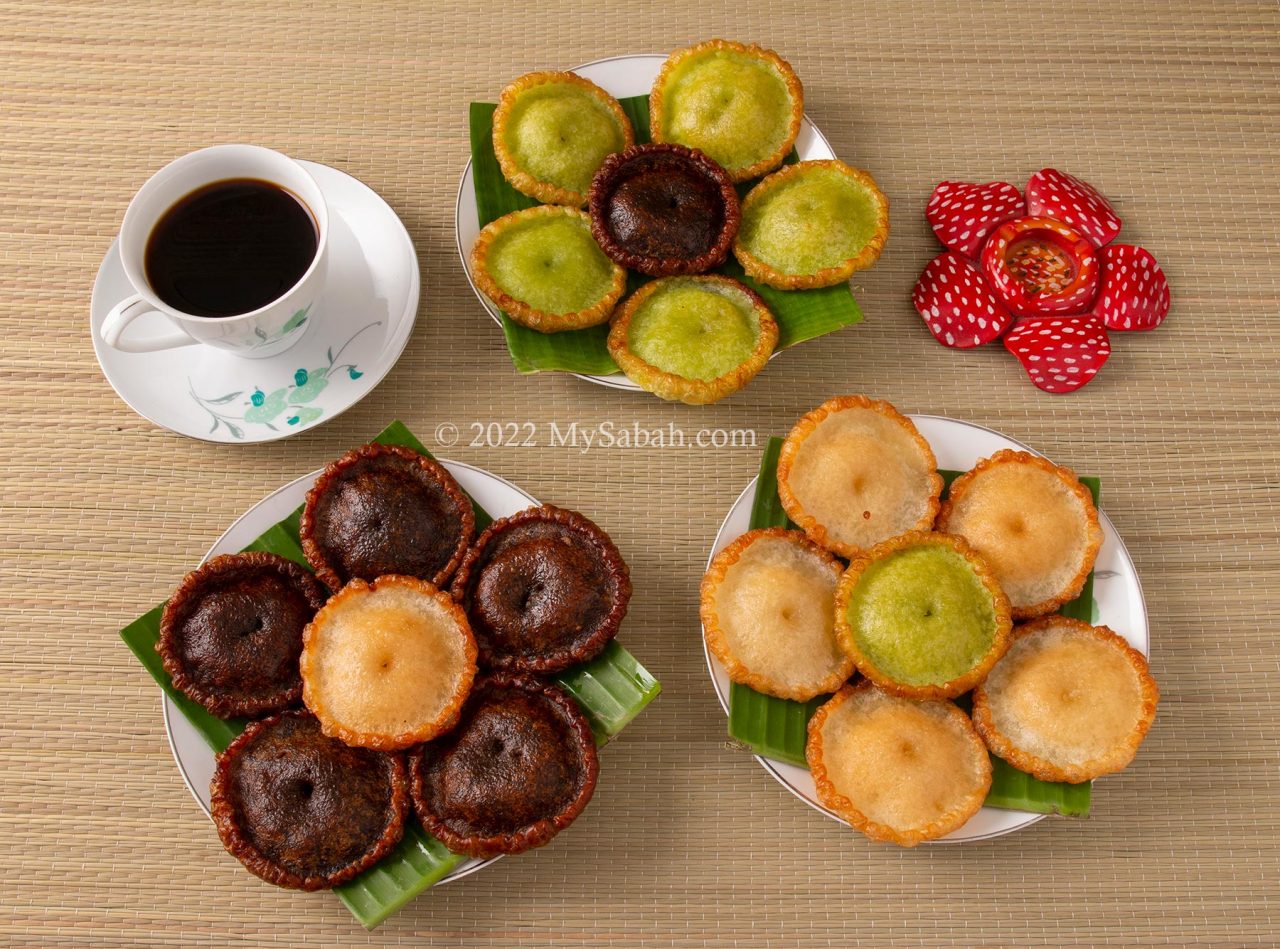 There is a viral post about pinjaram because of its beautiful shape, which is fondly known as Kuih Penyaram 'Ngah Apoi'.

Its special recipe (credit: Melissa Mahli) is shared online too, so I translate it to English here for you to try.
Ingredients (for making 35 to 45 Pinjaram)
1 Kg of Wheat flour
1 Kg of Palm Sugar (Gula Apong in Malay language)
Baking powder (1 table spoon)
Salt water (mix 1 tea spoon)
Plain water (approximately 750ml)
Cooking oil

Cooking Steps
Pour plain and salt water into the flour
Add baking powder
Add the palm sugar
Mix well until foam appears on the surface of the mixture
Let the batter settled for a few minutes
Heat up moderate amount of cooking oil (not overly hot) in a wok
Pour about a small ladle of the batter to the hot cooking oil slowly to fry it
Use a spatula to turn and flip the pinjaram until it's cooked evenly and thoroughly
Transfer the pinjaram to an oil drain rack
Photos taken in Sabah, Malaysia Borneo