Bukit Bongol (Bongol Hill) is such a photogenic but odd hill. It's bald and covered by green grasses, like a mountain wearing green fleece. Its name Bongol is originated from the Malay word "Bonggol", which means Hump, as this hill is characterized by multi-peak landscape. I have to say Bukit Bongol is one of the most beautiful and unique hills of Sabah.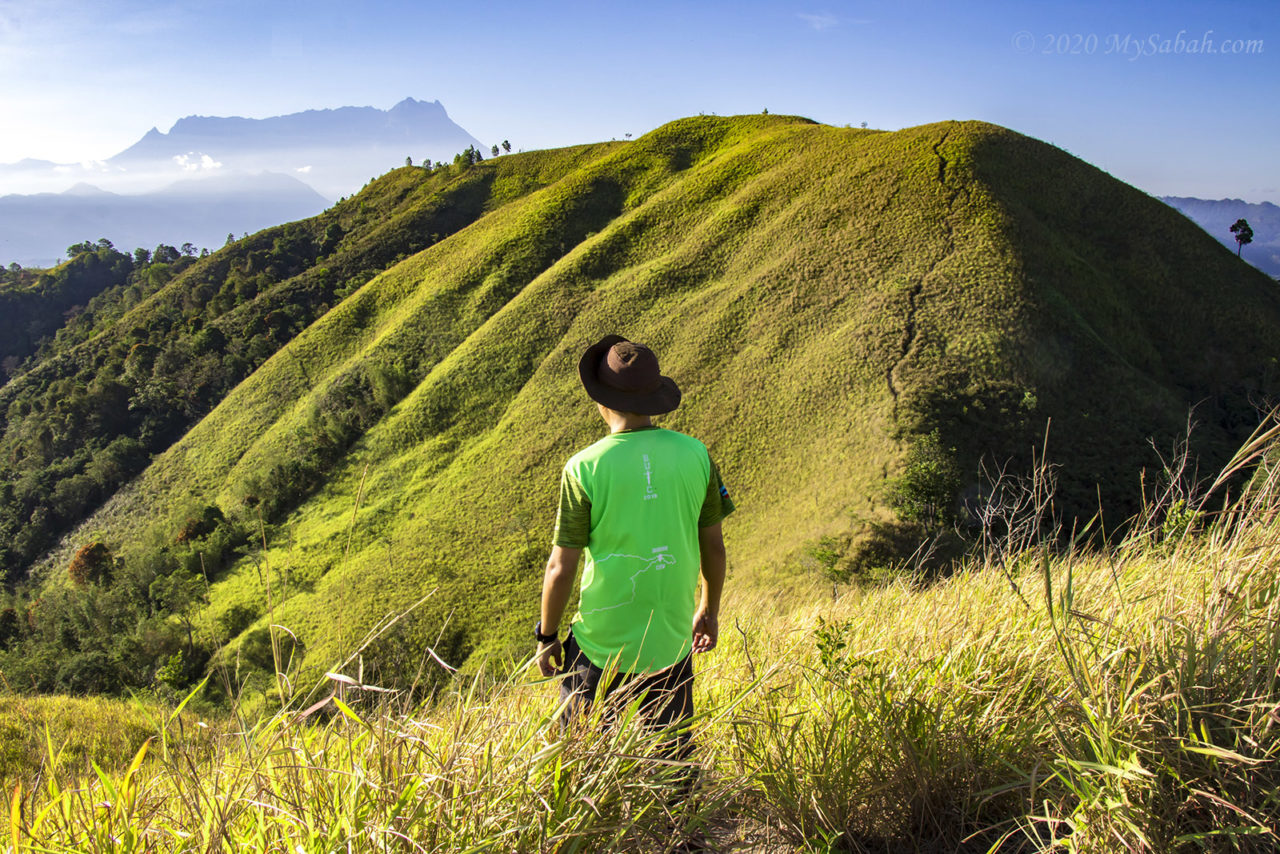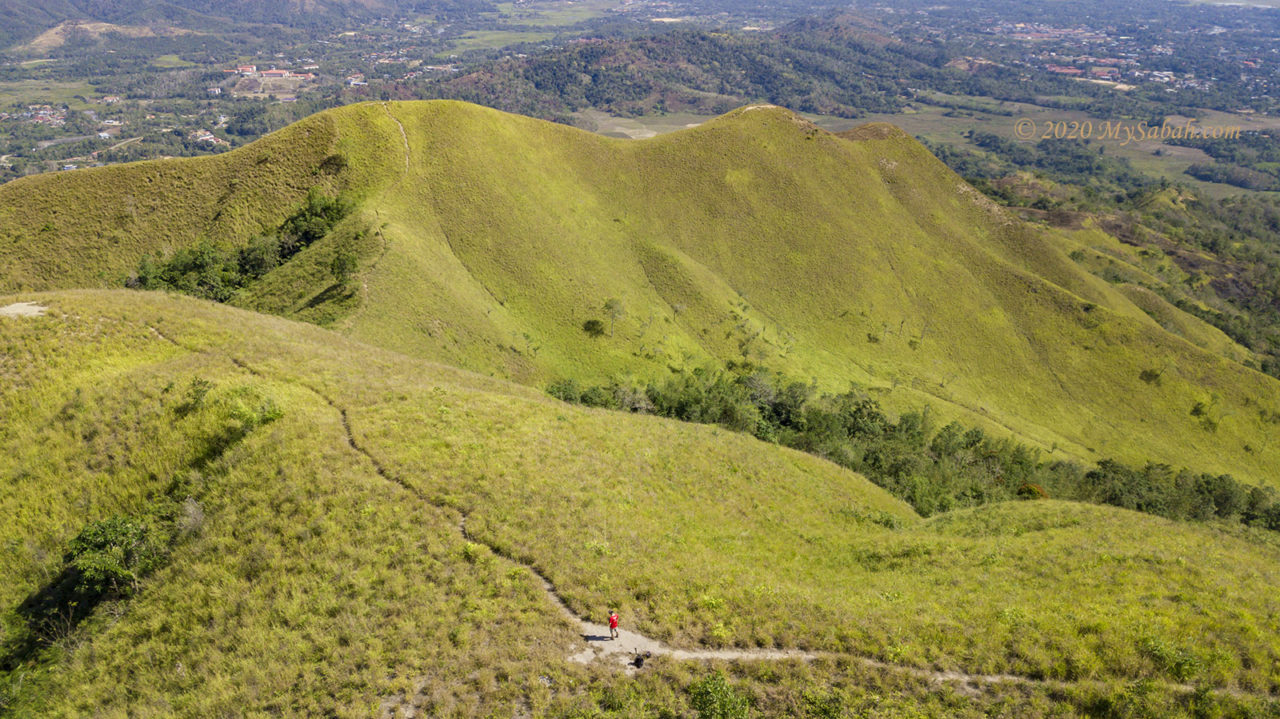 With a height of 527 Meters (1,730 feet), this midsize hill only needs two hours to conquer and no guide is required. When I was on its top, I wanted to sing The Sound of Music because it reminded me of that musical movie. Sorry, can't help it. LOL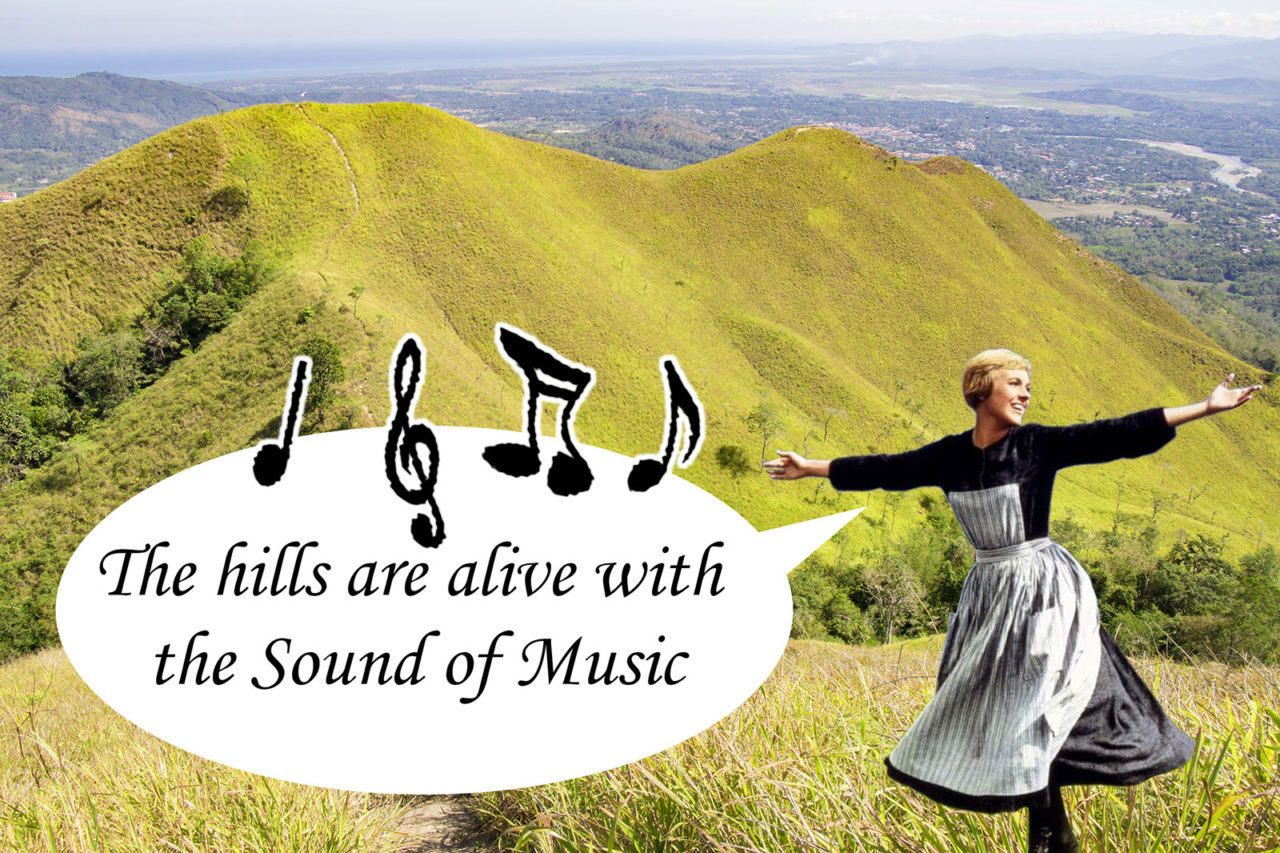 The Climb (via Mandap Trail)
There are 3 starting points to climb Bukit Bongol (More on this later). Last week I started my climb at 6:16am via Mandap-Dohubang Trail (Mandap Trail in short) in Kampung Mandap Doluoh of Kota Belud because it's the shortest route (2.5 KM or 1.55 Mile one way) which takes about 90 minutes to go up. There are only 4 peaks (see picture below) to cover.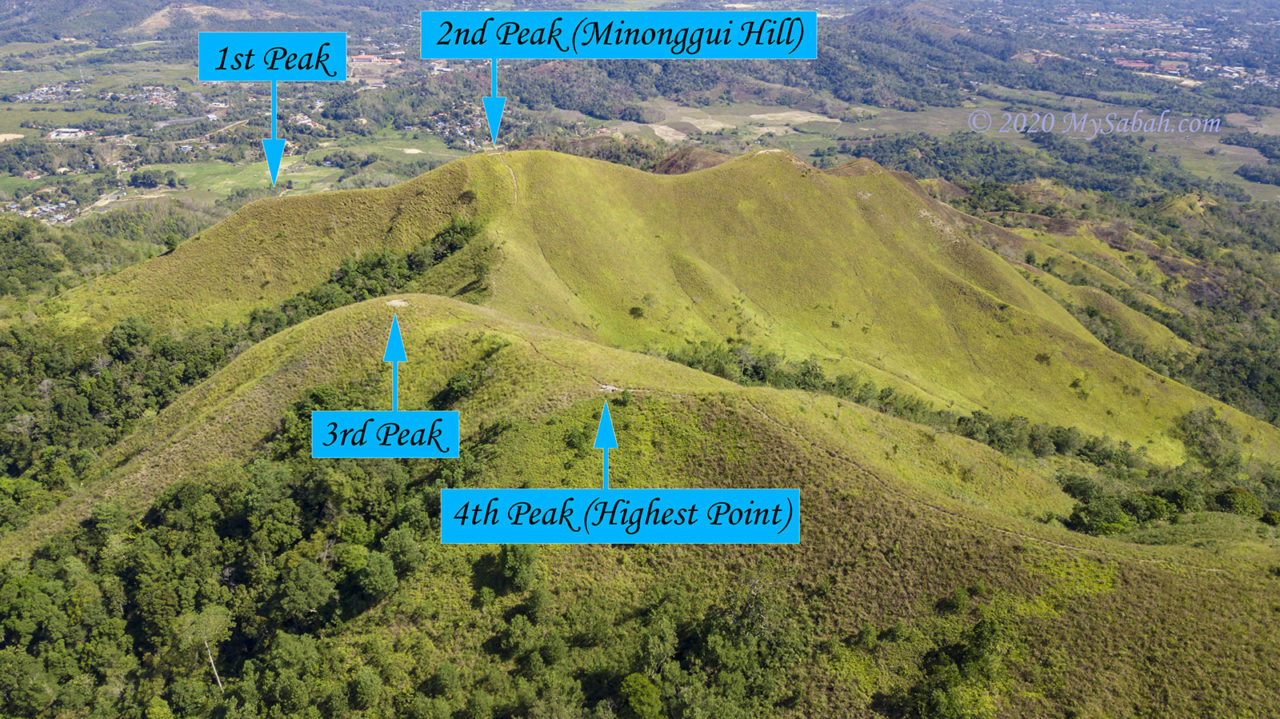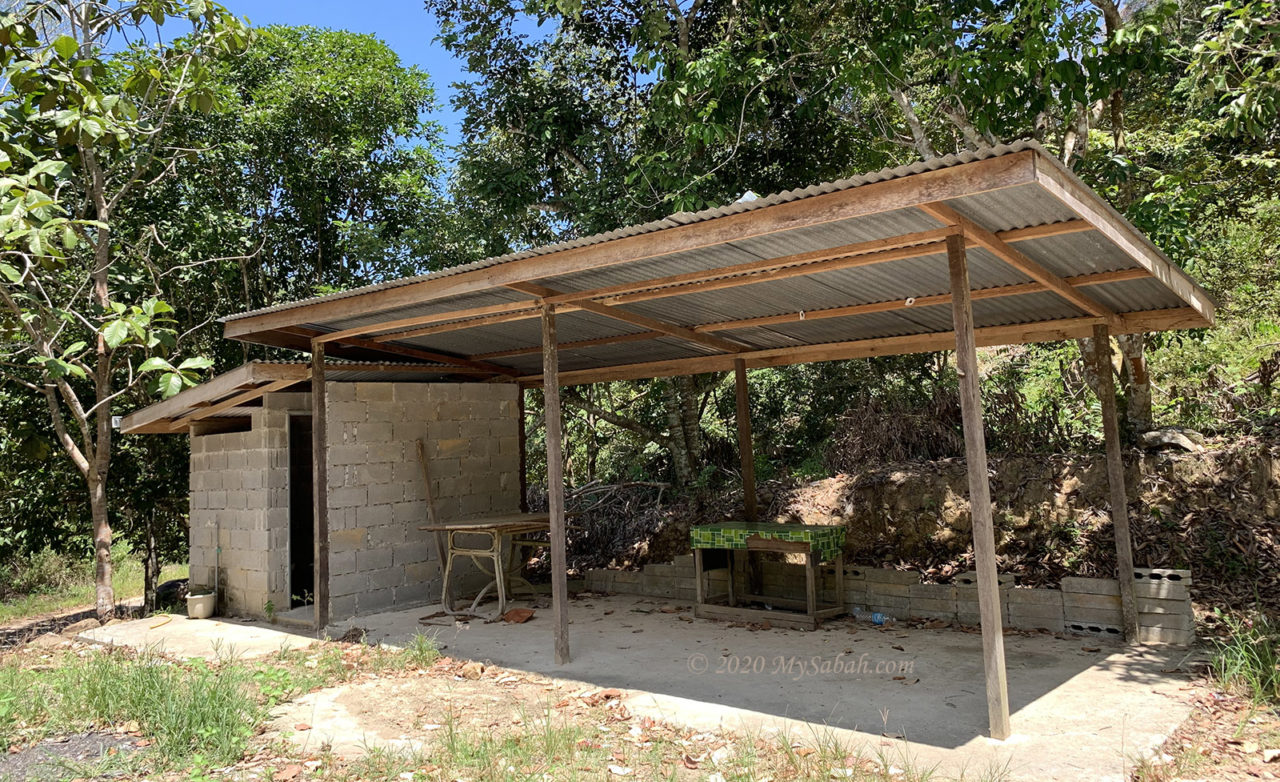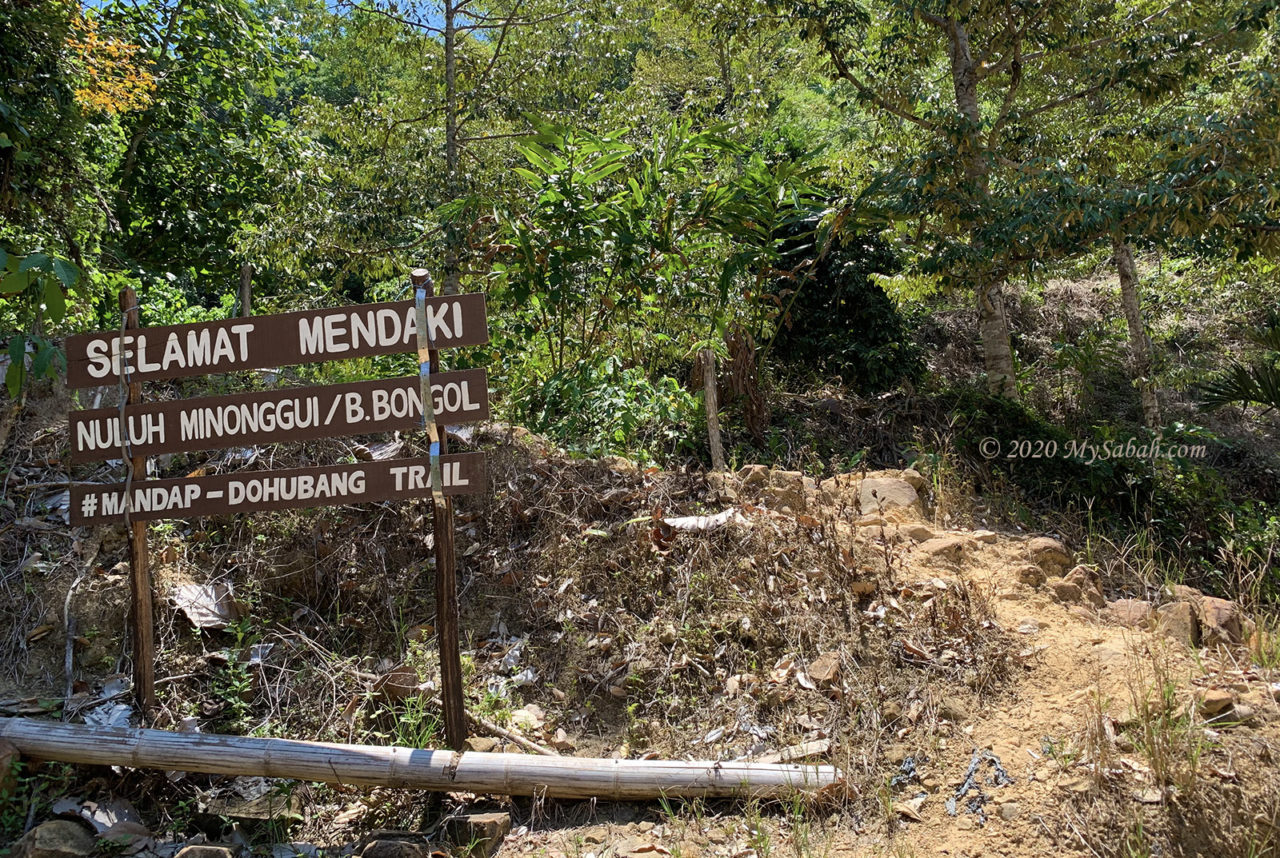 The starting point is 88 Meter (290 feet) above sea level. Since there is only ONE toilet around, better do your business before the climb.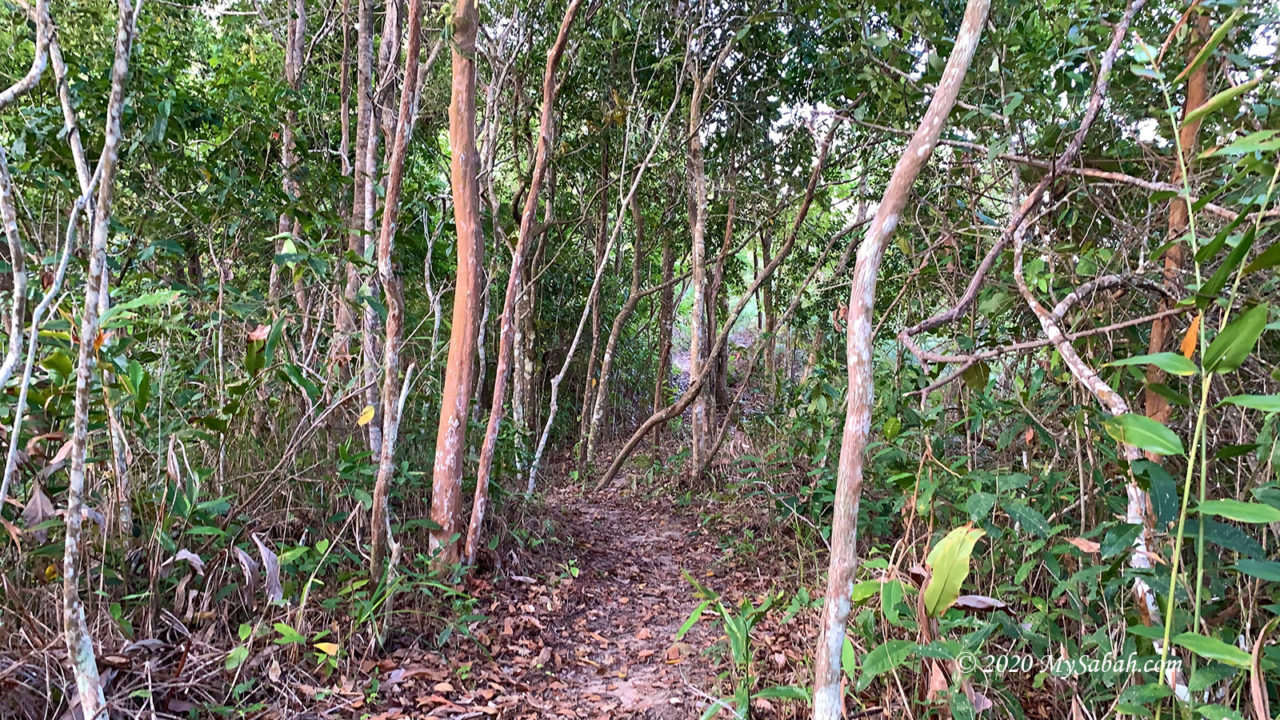 The trail starts with dense forest and steep slopes in foothill. In first hour, the slopes are 40 to 60 degree angle of inclination, luckily there are rope support in most challenging sections. I followed the beaten track (or well-trodden path) created by hikers.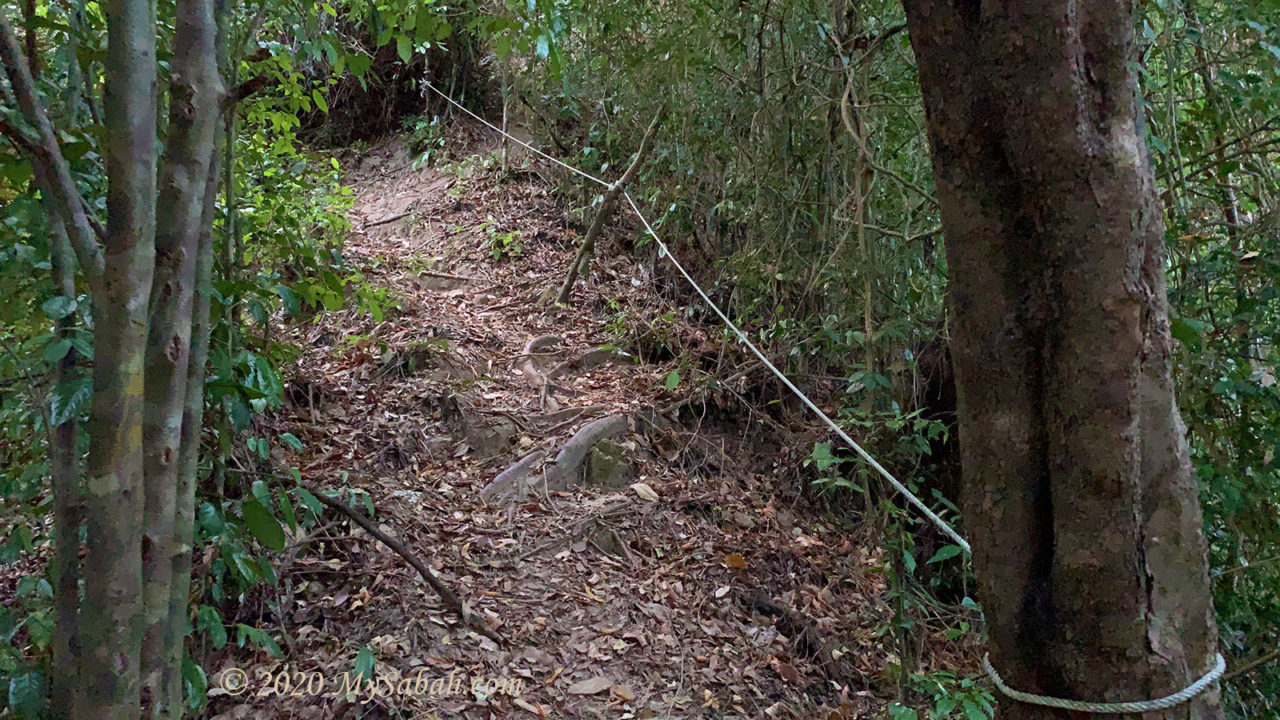 Though it is morning and I walk under tree shade, I still sweat profusely. I cross a few dry streams and try to catch my breath if I come to flat surface. It is a lively forest echoed with call of various birds and noisy cicada.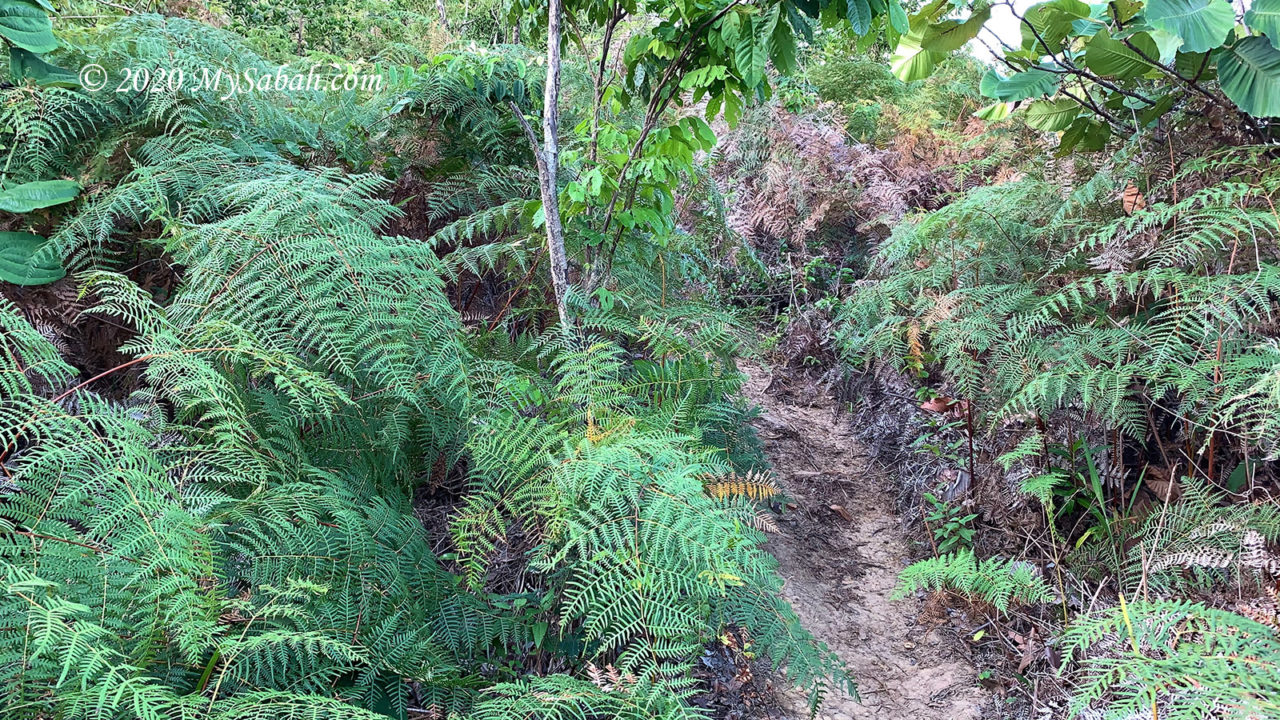 On the way up you will pass-by the signage of Guung, D'Lugas, Poturidong and Kodompulan Trail after 5, 28, 45 and 60 minutes respectively. The most difficult climb is over after you come to an opening and enter the fern path around Kodompulan signage. Very soon you will reach a ridge and second peak (Minonggui Hill) is only 15 minutes away. The breeze in high ground cools off my body.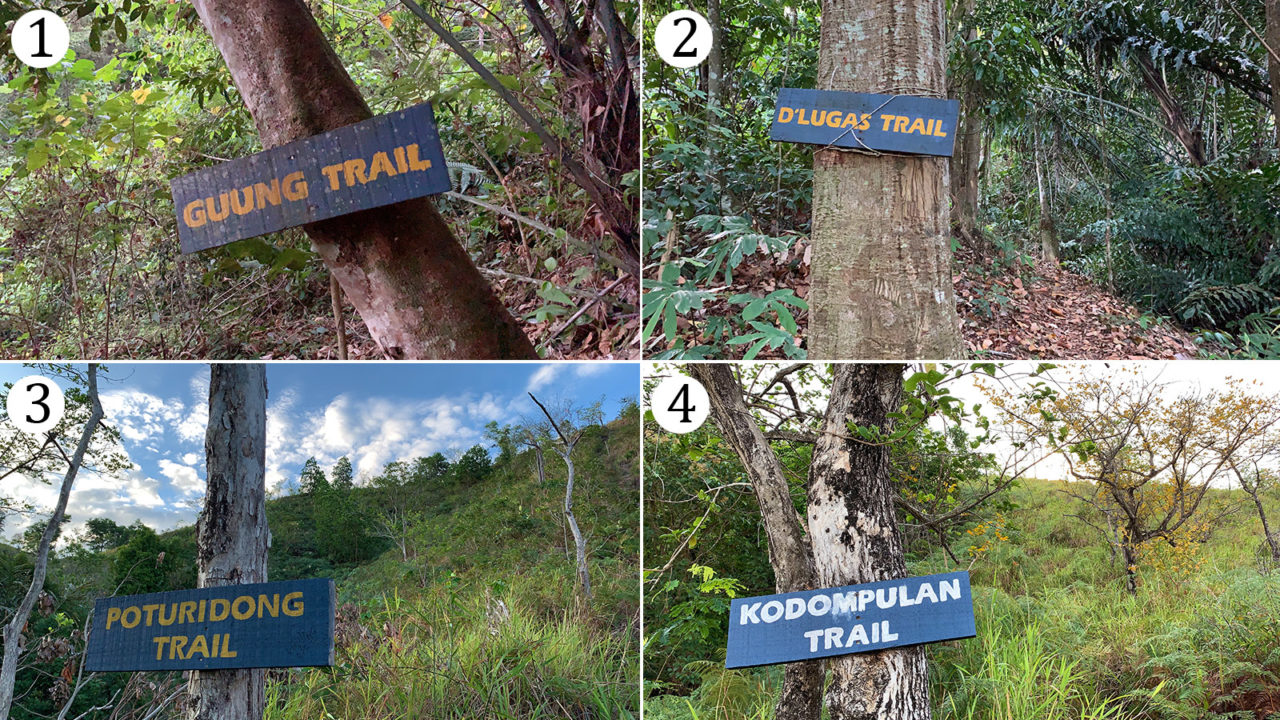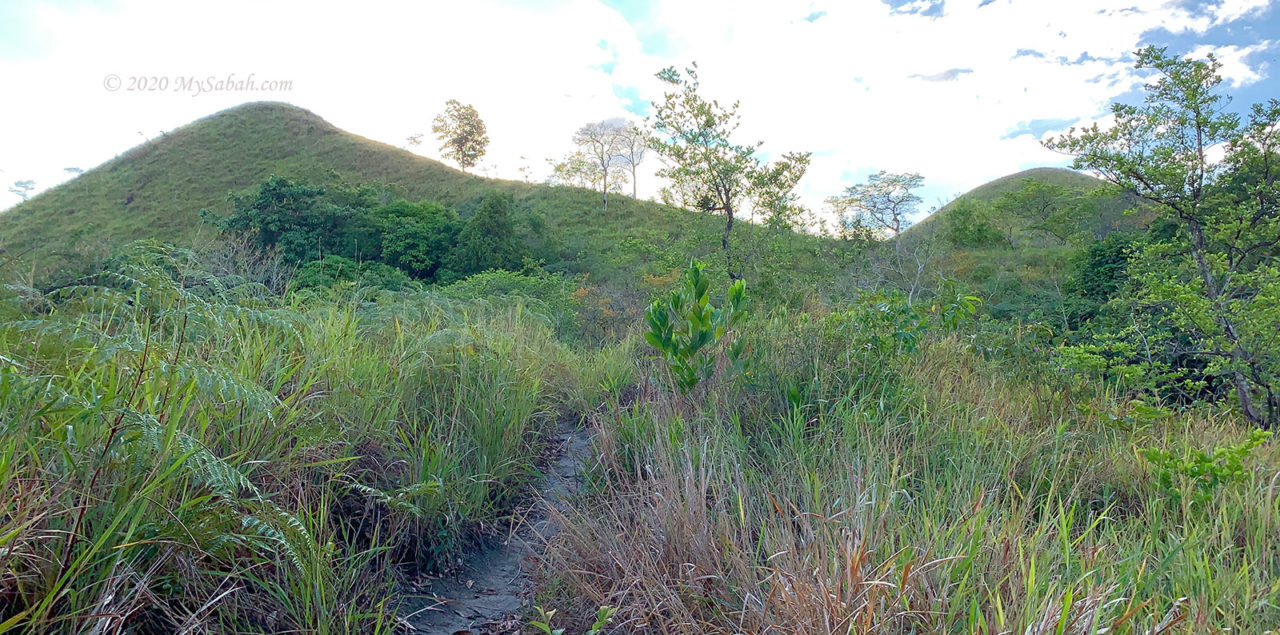 On the ridge is mostly gradual slope of 20 to 40 degree gradient. The grass almost reaches my waist. There are some trees grow sparsely on the hill. Their crowns appear to be denser at one side, as if they are all pointing at the same direction. Not sure if this is caused by wind or sunlight.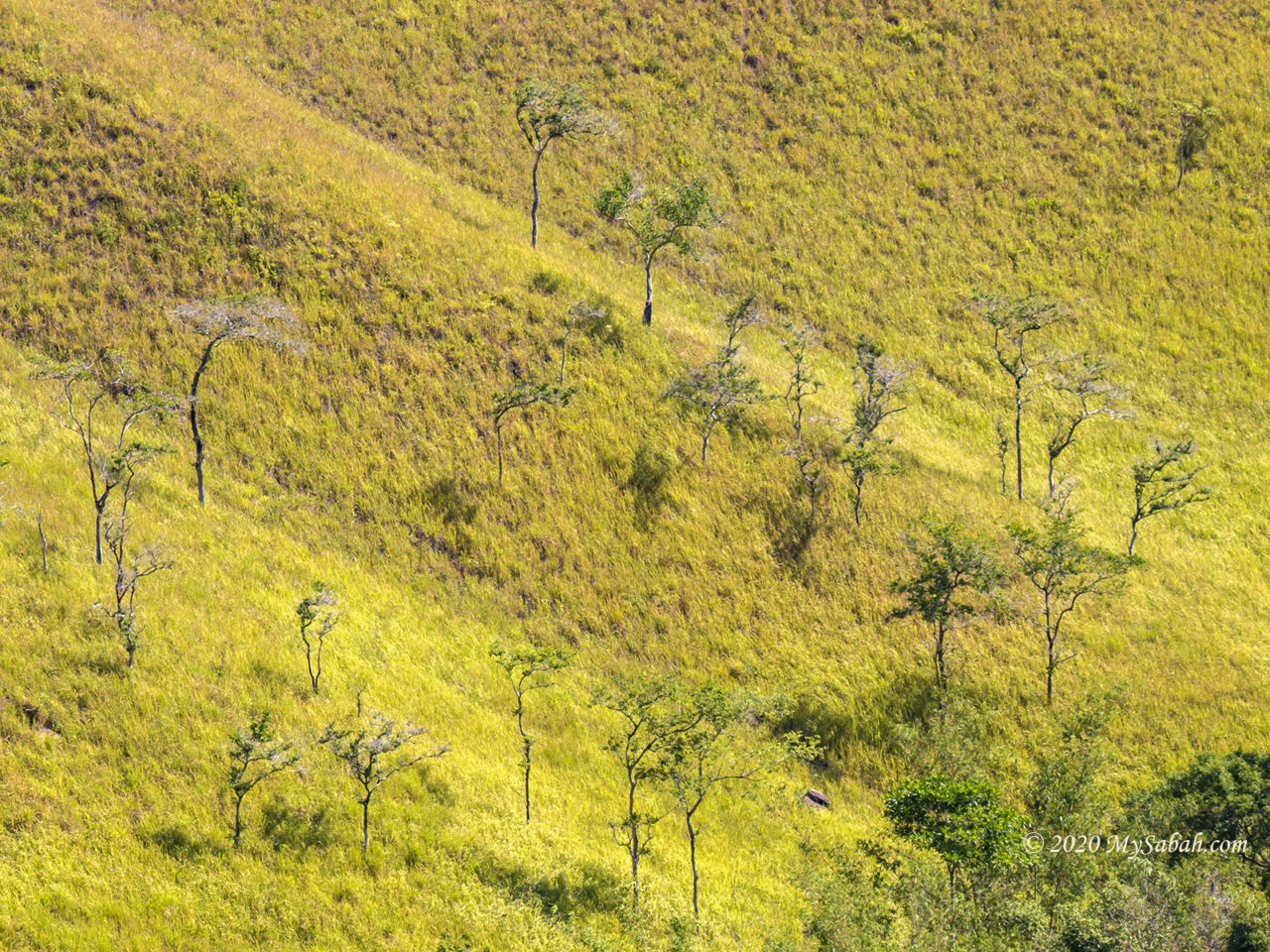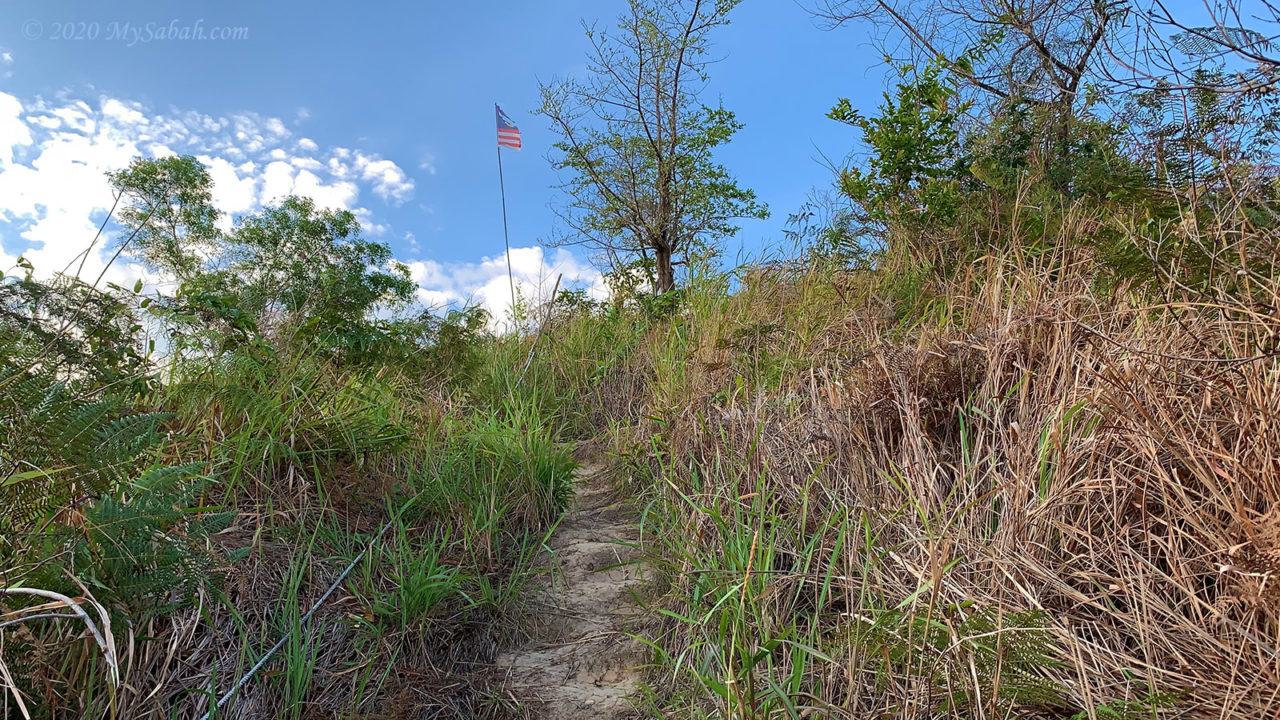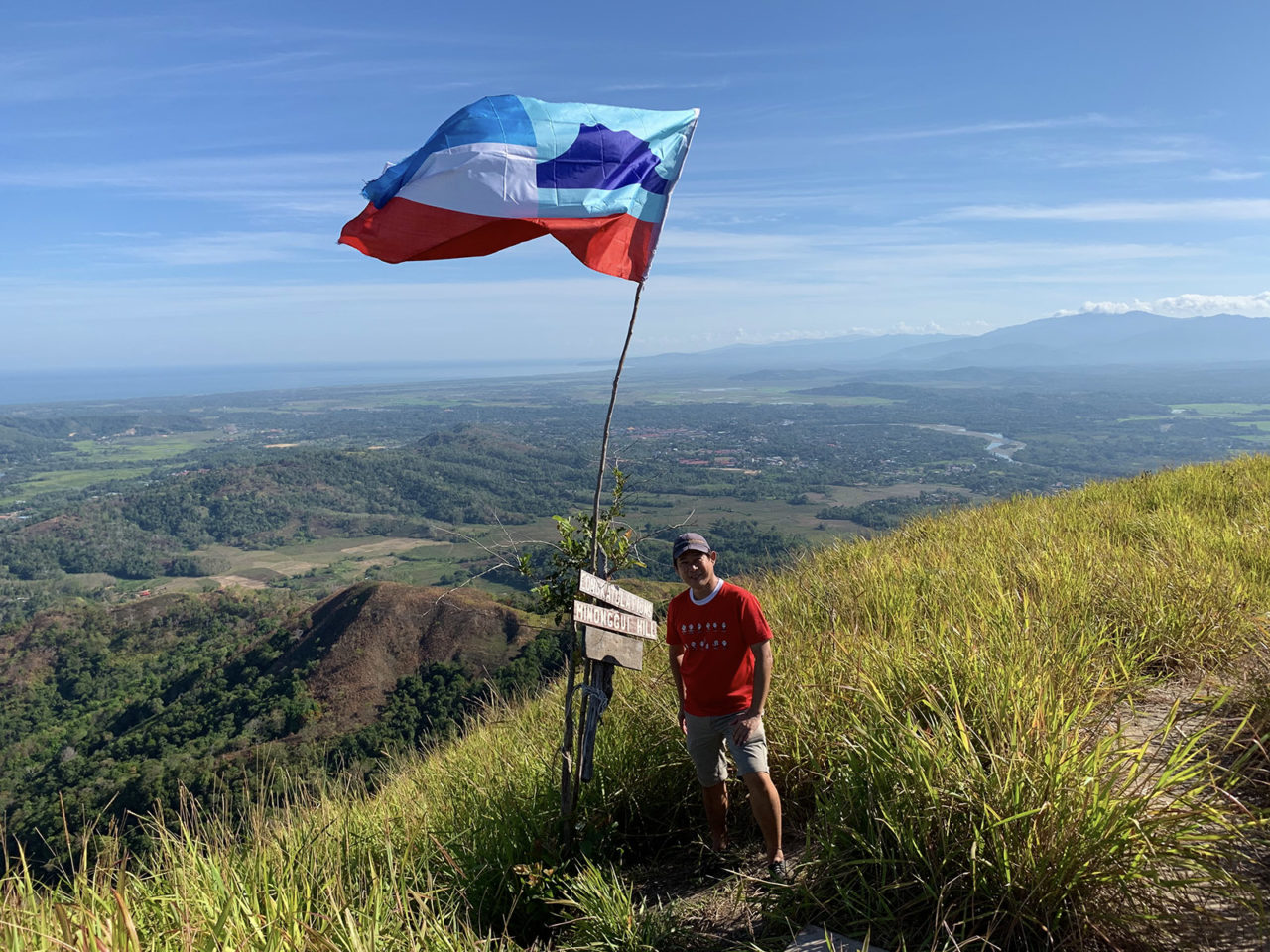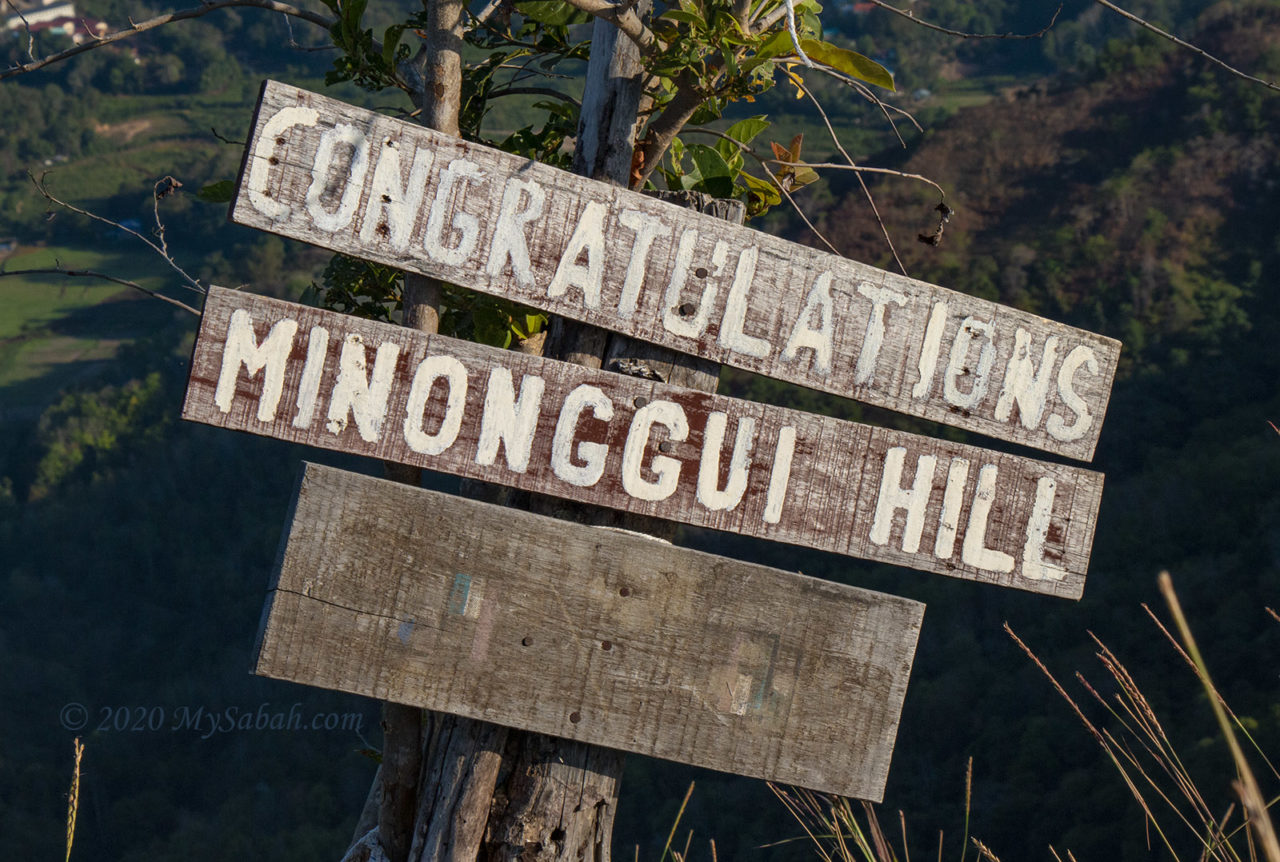 On the way I saw Brown Barbet (an endemic Borneo bird), 1-inch giant forest ants (species: Camponotus gigas), grumpy White-breasted Woodswallow, and a few black squirrels. The most common flower is the pink Melastoma flower (Local Name: Senduduk), its leaves and shoots can cure diarrhea and root can relieve toothache.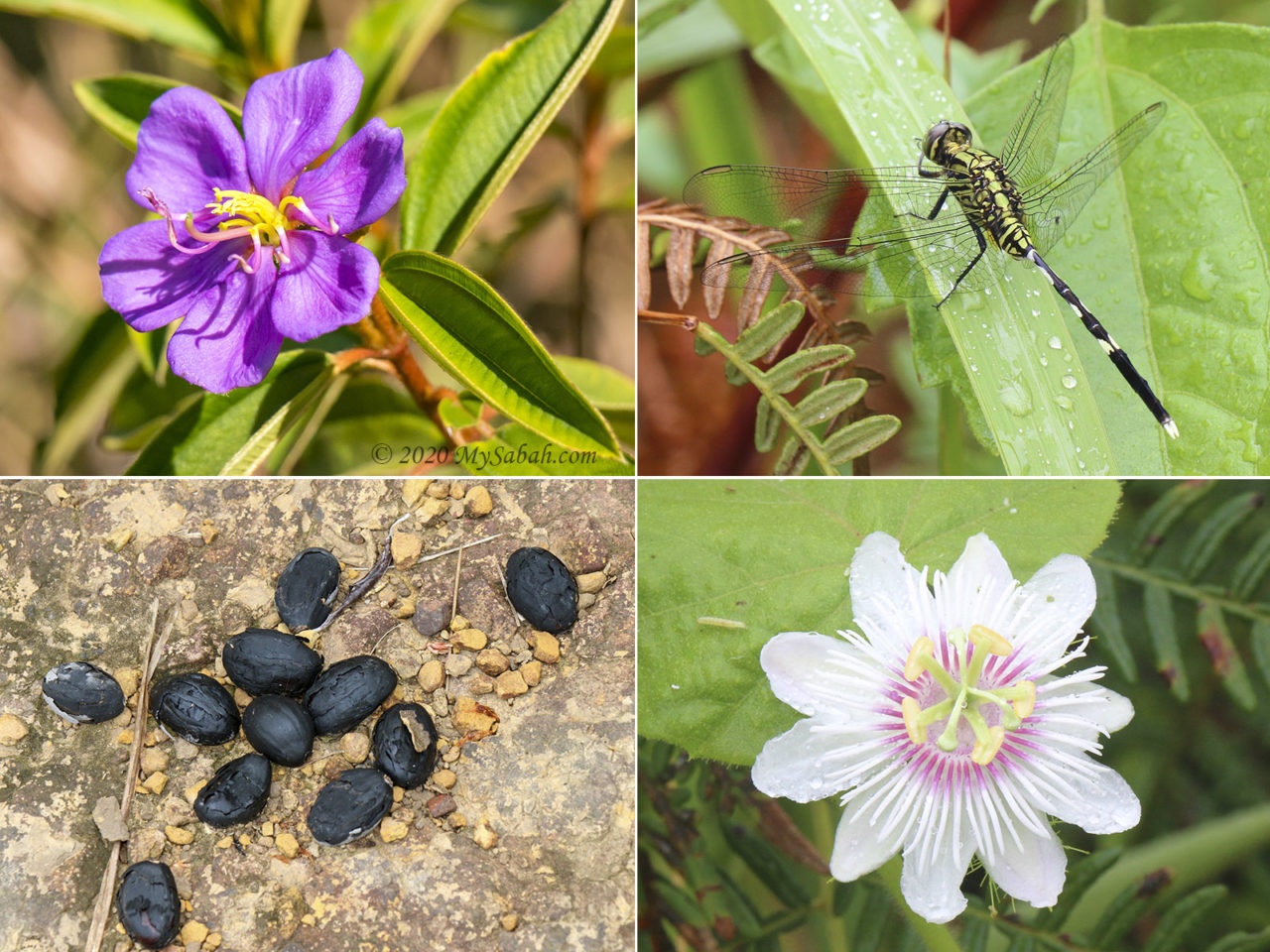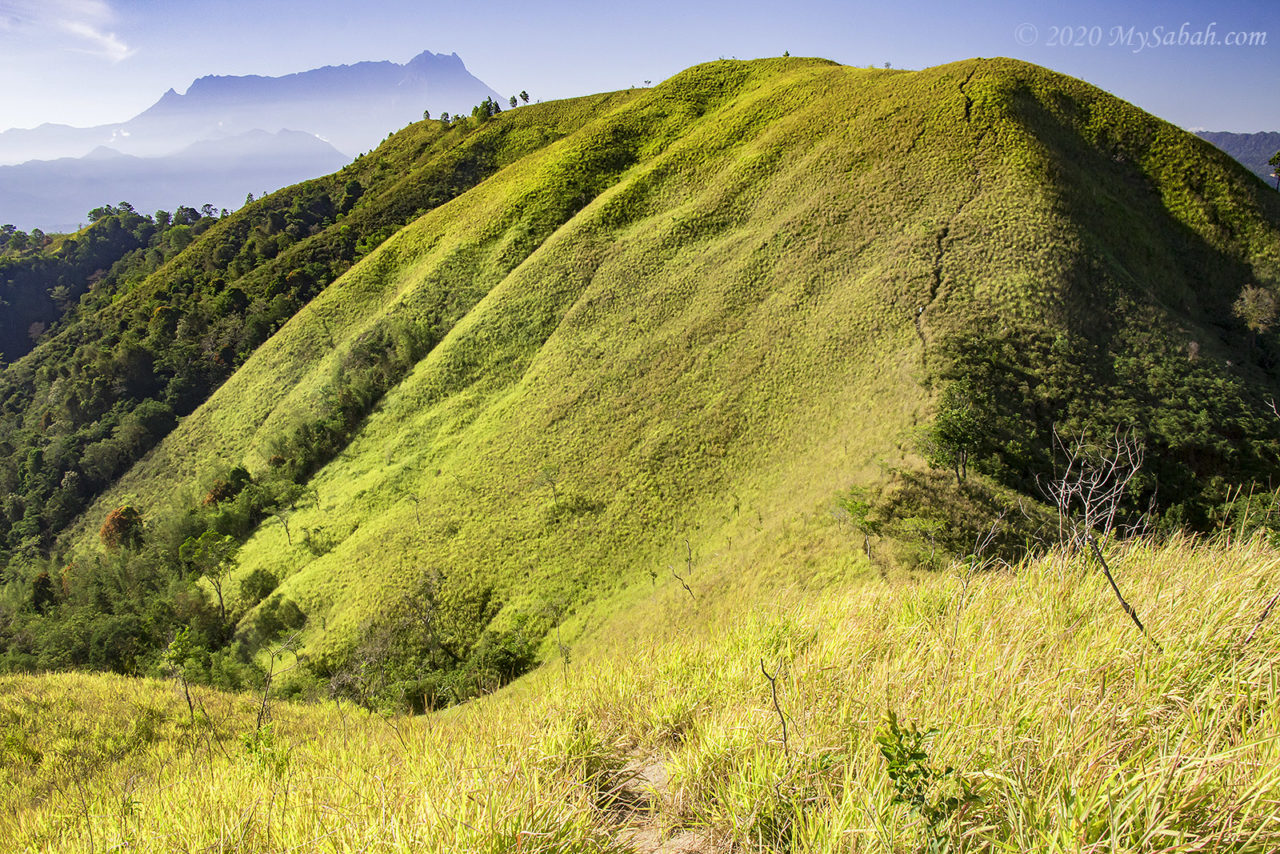 About 7am, I arrived second peak (Minonggui Hill) at 494M (1,620 Feet). This peak has the BEST view so I spend the most time taking photos there. FYI, the view of green Bukit Bongol with Mount Kinabalu behind is stunning, but you need to reach here latest by 9am, before Mount Kinabalu hidden in cloud.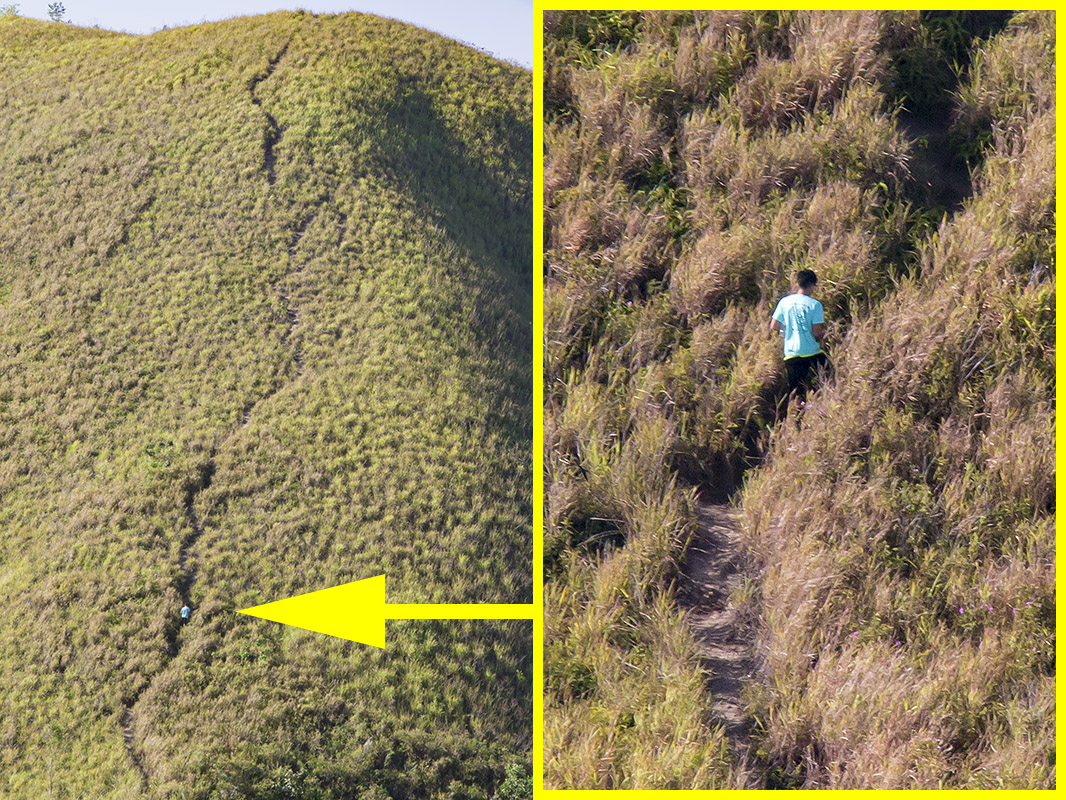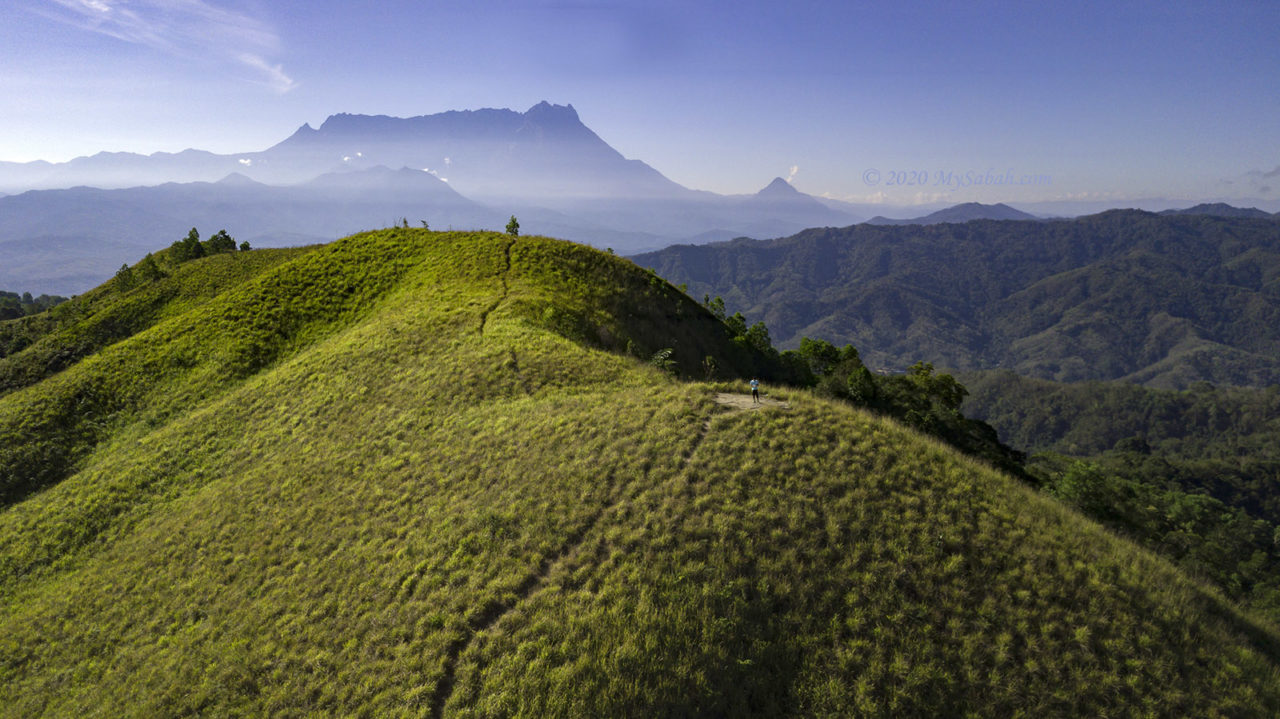 After taking hundreds of photos, I continue to 4th peak, the highest peak of Bukit Bongol (Height: 527M or 1,730 feet), where you can see the whole Bukit Bongol and Mount Kinabalu. Too bad no summit signage to congratulate my conquer.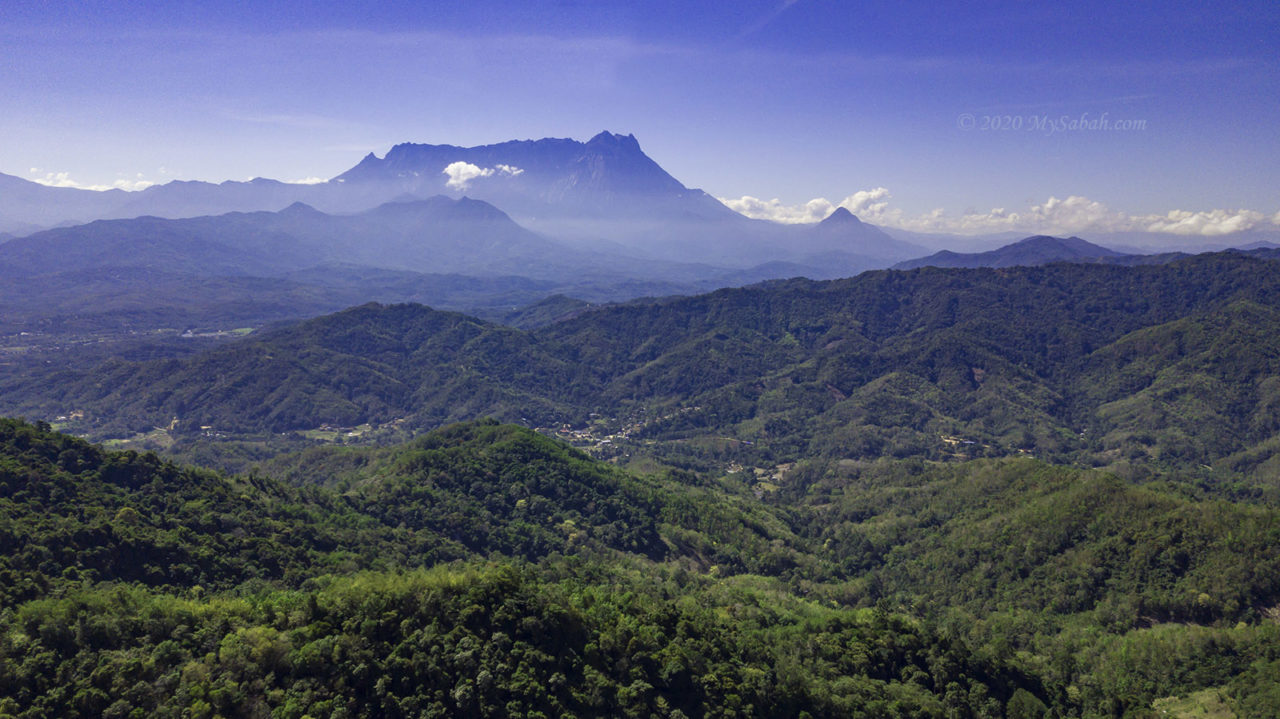 Kota Belud is the cowboy town of Sabah. I've never seen so many grasses in my life, enough for all the horses there to eat until they puke. Anyway, Bukit Bongol turned a bit yellowish due to drought, and a few peaks was burnt by forest fire.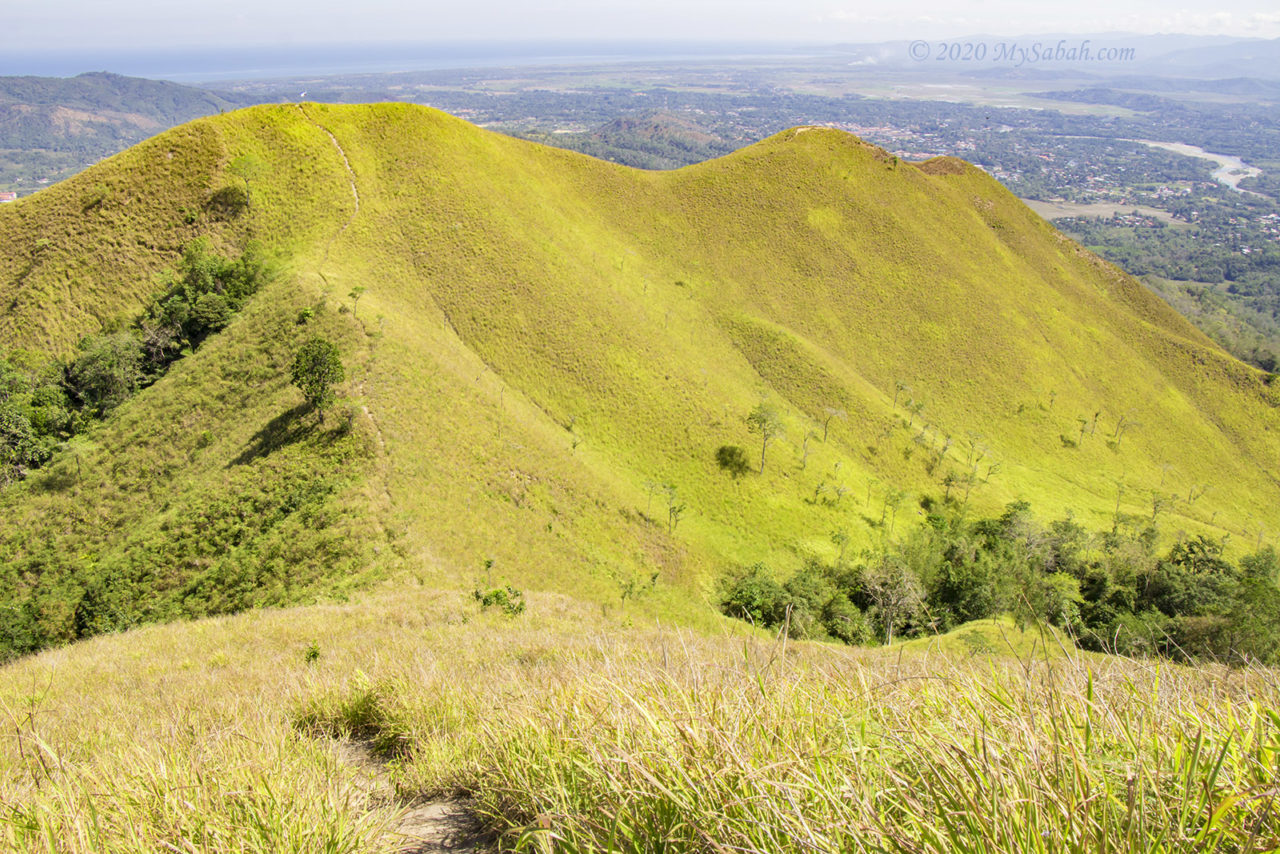 Overall, it's a delightful trip. I turn back and return to starting point by 11:24am.
Comparison of 3 Starting Points
There are three places where you can start the climb. Which one is the best? In general, if you prefer the shortest route and ok with challenging trail, use Mandap-Dohubang Trail. But if you are keen to go slow with the easiest route, go for Pirasan Trail. Kinasaraban Trail is something in between these two and a popular choice too.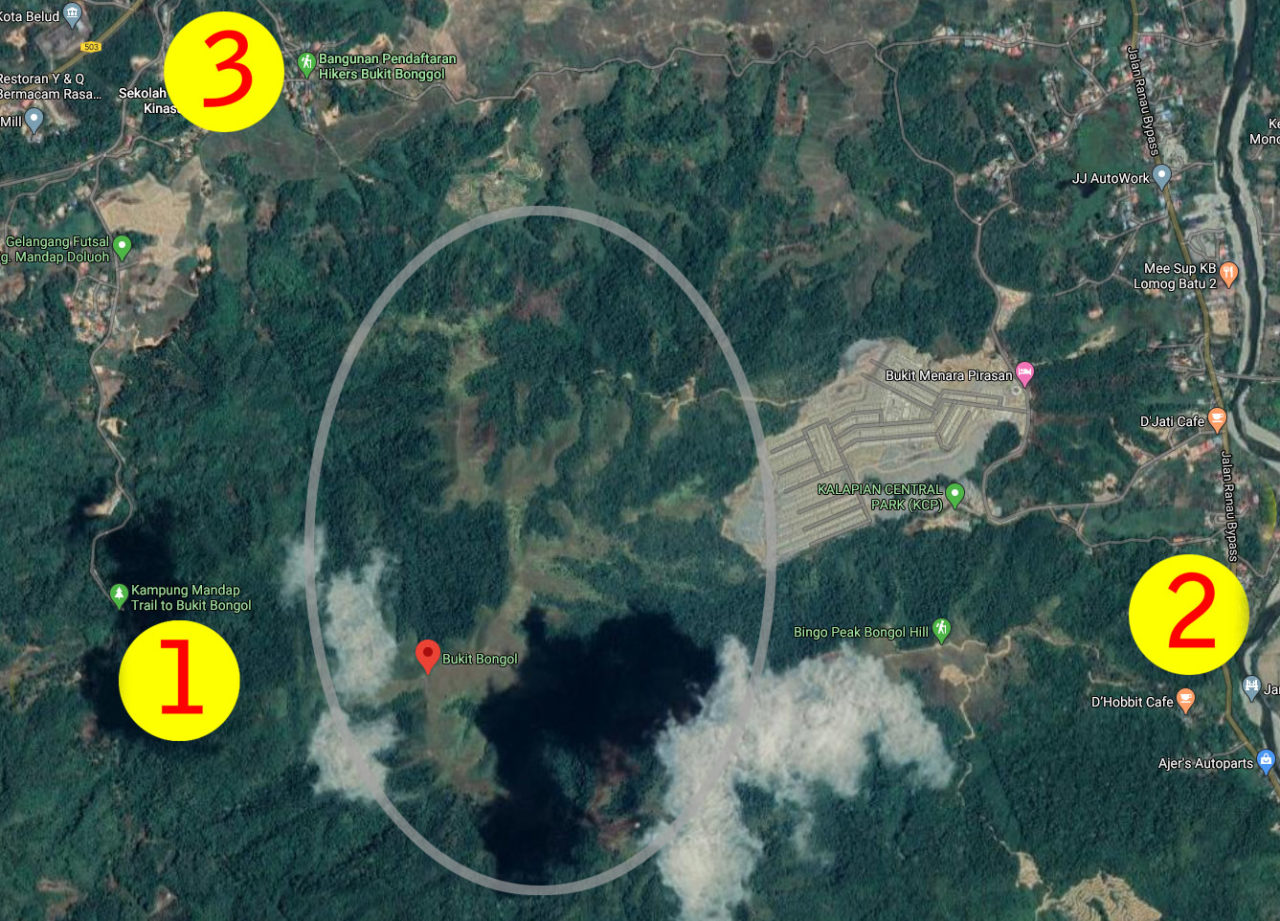 1. Mandap-Dohubang Trail (Mandap Trail)
GPS Coordinates: 6.315329, 116.398109 (see Location Map)
Mandap Trail is 2.5 KM (1.55 Mile) one way and takes about 90 minutes to reach the summit. I carried over 8Kg of photography and climb like a pregnant woman. For those who are fit and pack light, you might need only an hour. The advantage is you climb in shade half of the time.
You can check out my 6-minute walk-through video below for a virtual tour:
2. Pirasan Trail
GPS Coordinates: 6.312051, 116.431844 (see Location Map)
Pirasan Trail is the longest but easiest route. It is nearly 4 KM (2.5 Mile) one way, which takes 2.5 hours. You would walk under hot sun in return trip though. The route covers about 10 peaks. This way passes through more vegetation, so you see more variety of flowers and plant.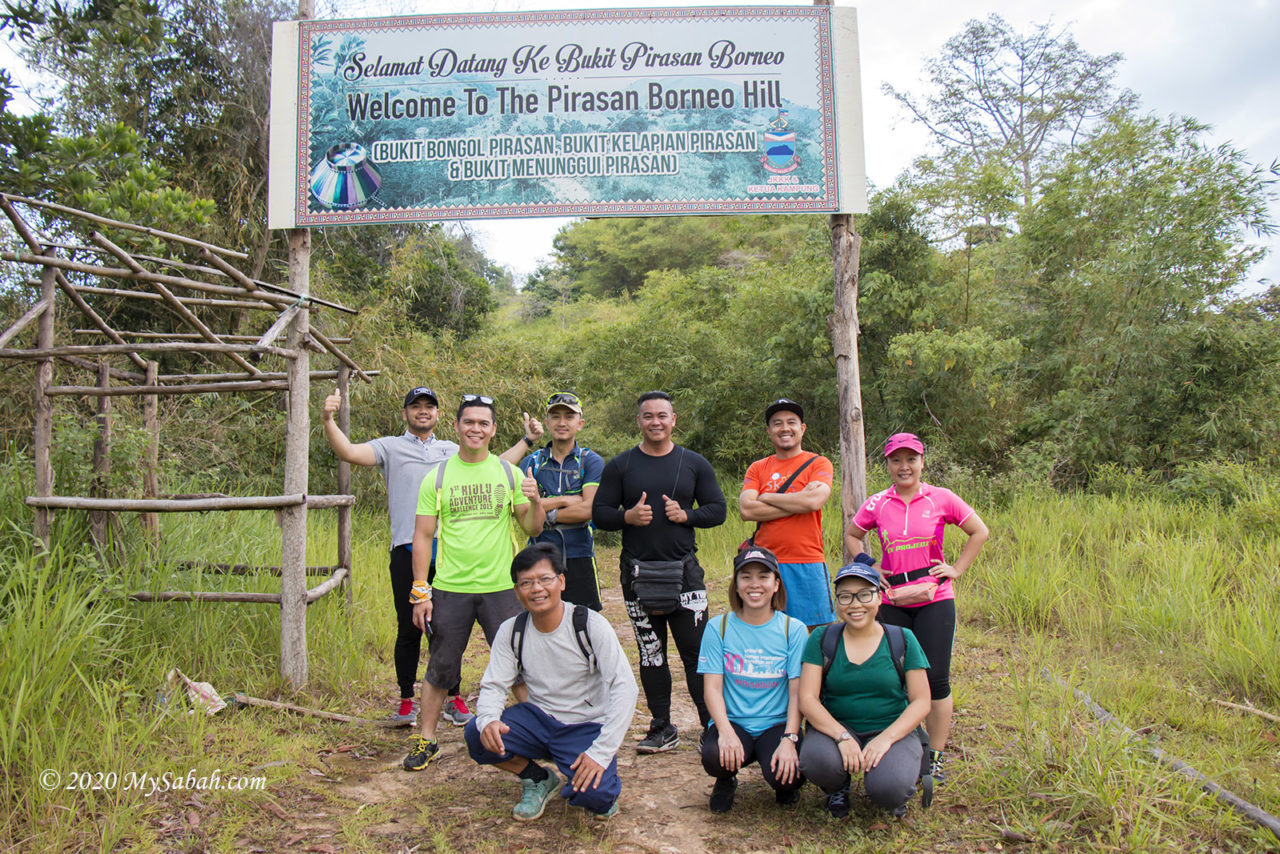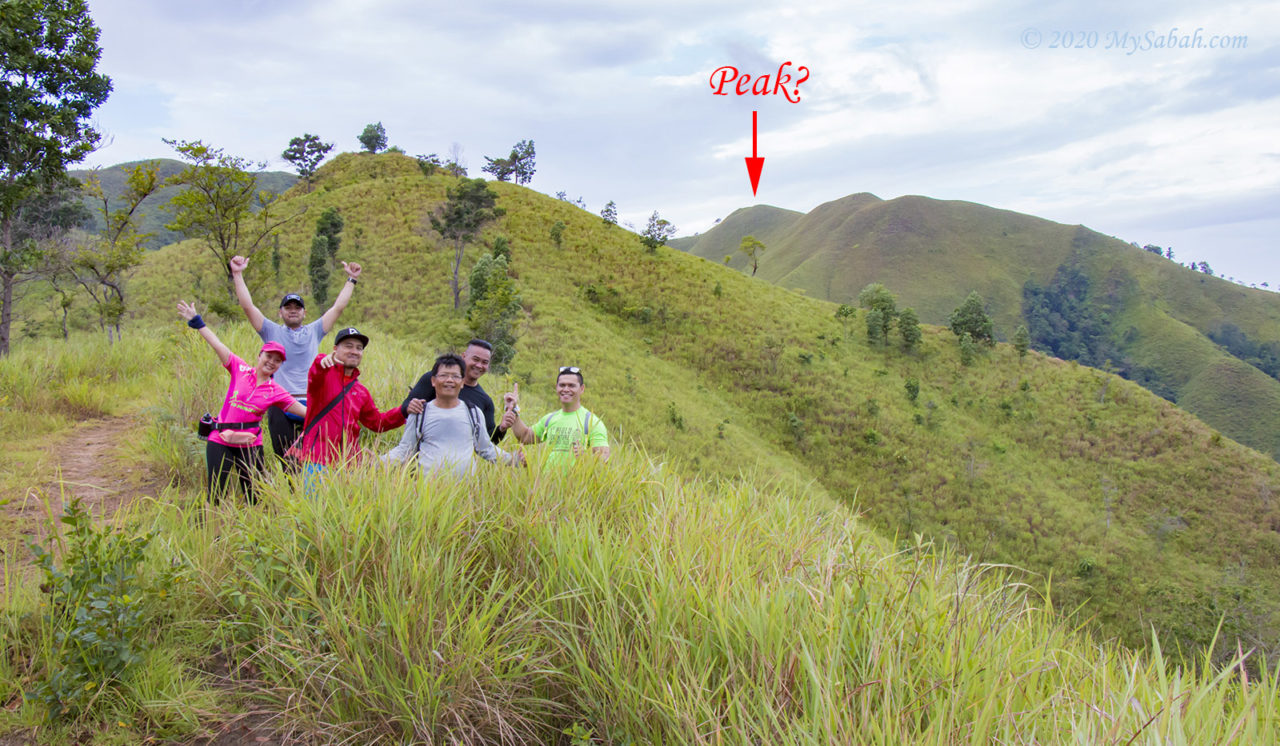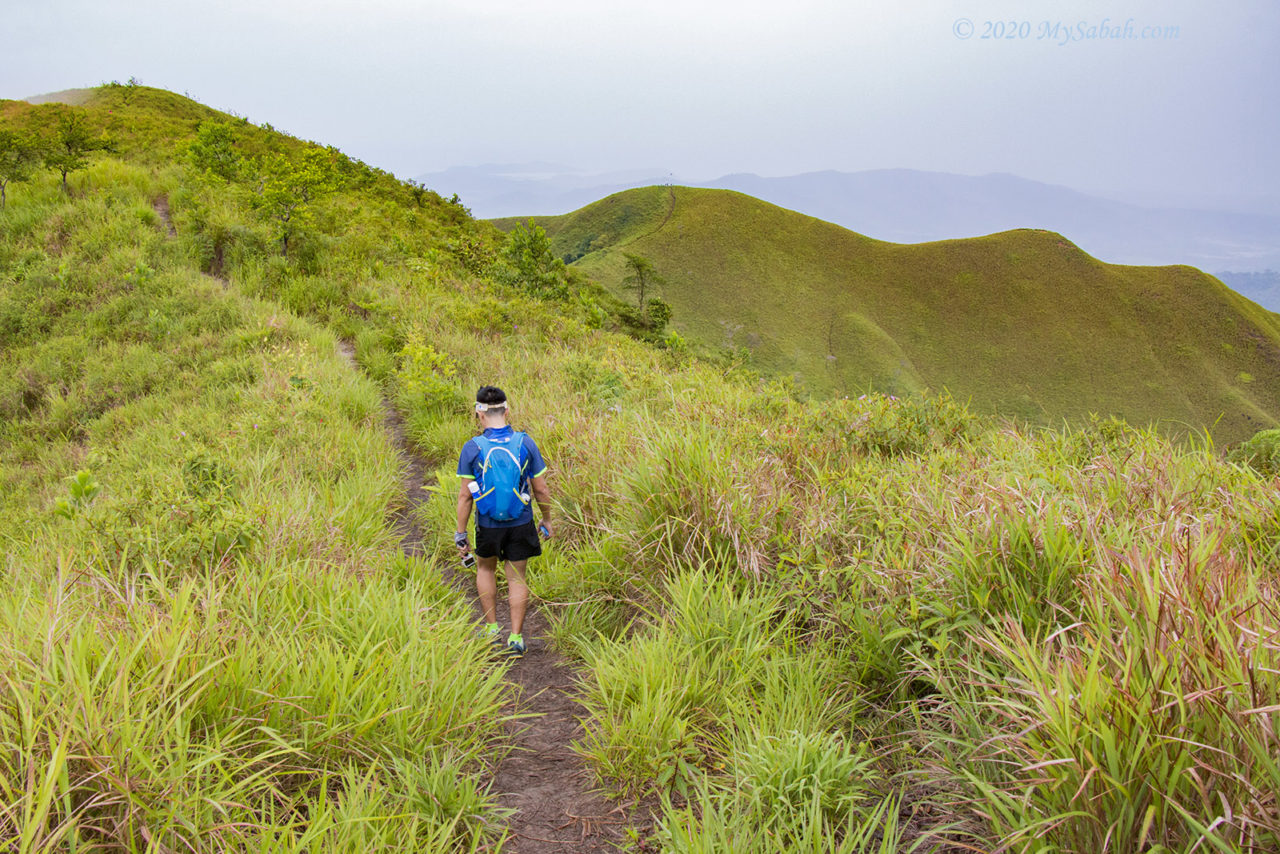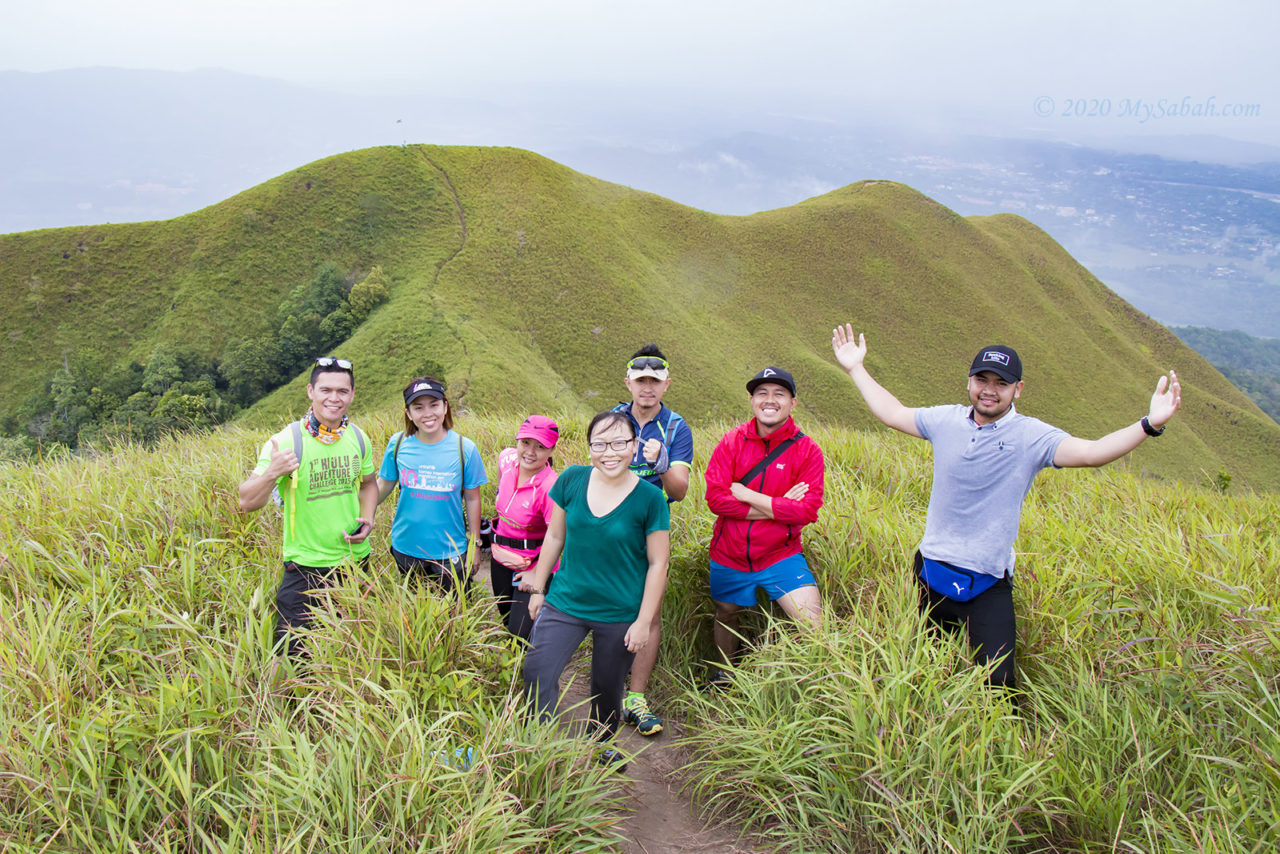 Video walk-through below:
There used to be a D'Hobbit Cafe at this starting point, but now it's no longer in business (as of Feb 2020). The gate to this cafe is closed too (so is its toilet), so you have to park your car outside.
3. Kinasaraban Trail
GPS Coordinates: 6.332075, 116.403991 (see Location Map)
(Waze's Where to Keyword: Bangunan Pendaftaran Hikers Bukit Bonggol)
Kinasaraban Trail is about 3KM (1.86 Mile) one way, which takes about 2 hours. Though longer than Mandap Trail, it is not as steep. In short, it's more relax than Mandap and shorter than Pirasan.
Video walk-through below (in Malay language):
Fee
All starting points ask for an entrance fee of about MYR2-3 per adult or MYR1-2 per child. Please support. But sometimes no villager is there to collect.
Safety and Things to Bring
You don't need any guide to climb Bukit Bongol but please avoid climbing alone. Going with group of friends is more fun too. The following are some advice: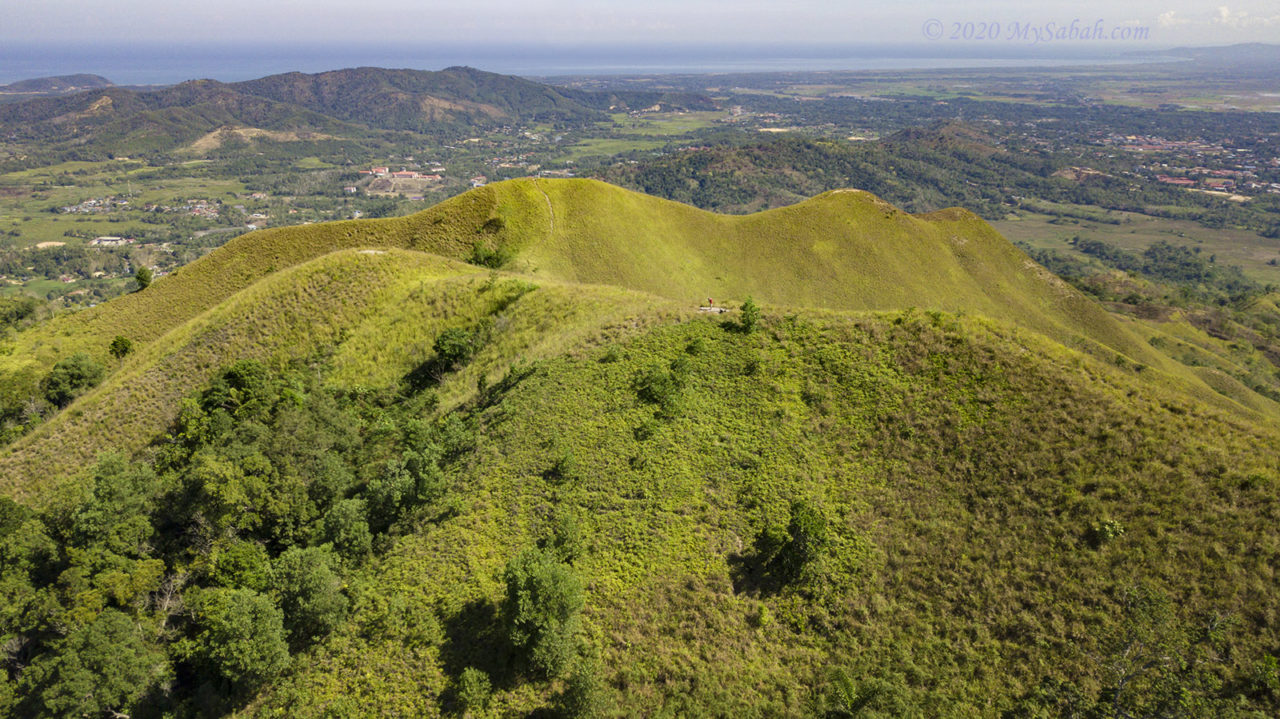 Bee and Wasp
Many bees are present along the trail, but they only mind their own business. They only sting to defend. However, these bees love salt. Your sweat will attract them to land on your skin to sip. Do NOT squish them! The solution is to wear long sleeve and pant to cover your skin. Another problem is the hard-to-spot wasp nest in the shrub. If you are allergy to bee venom, do bring medicine that prevents anaphylactic shock.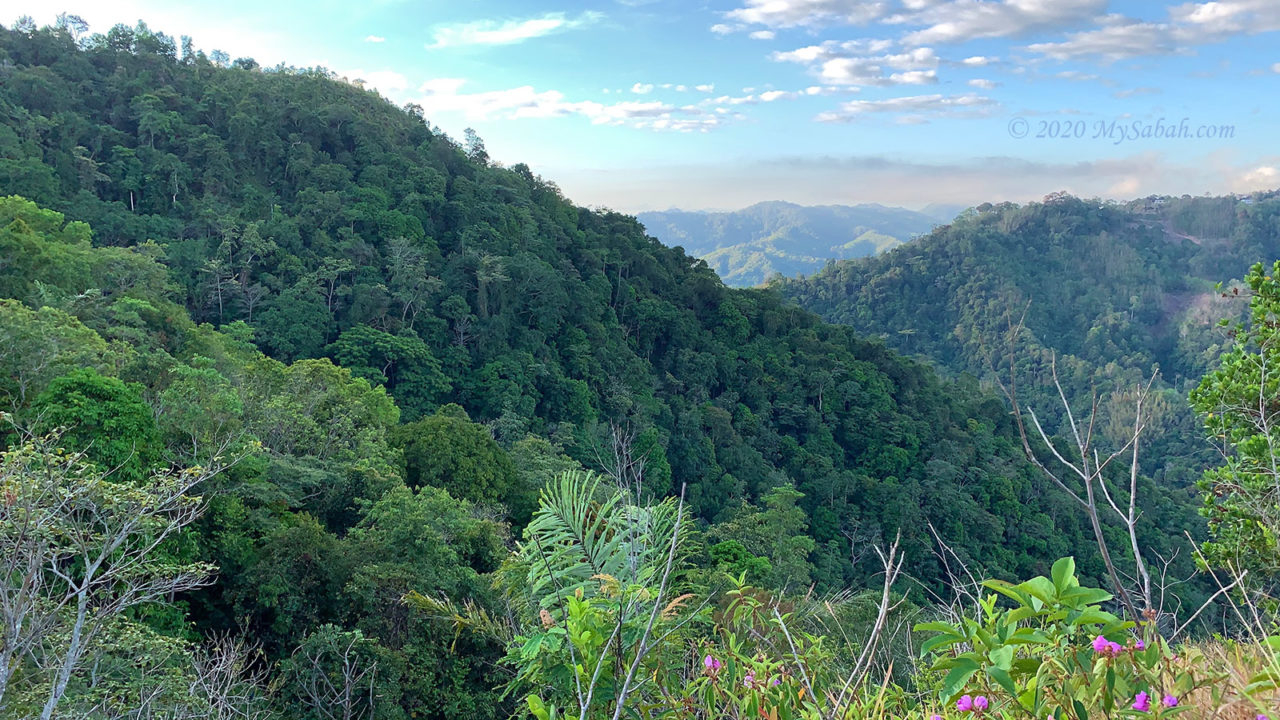 Heat
There are not many tree for shade on the hill, so you would be vulnerable to heatstroke in sunny day. Wear sunblock lotion and bring at least 1.2 Litre of drinking water. Sunhat or umbrella is a great protection too. Try to climb in early morning when it is cooling.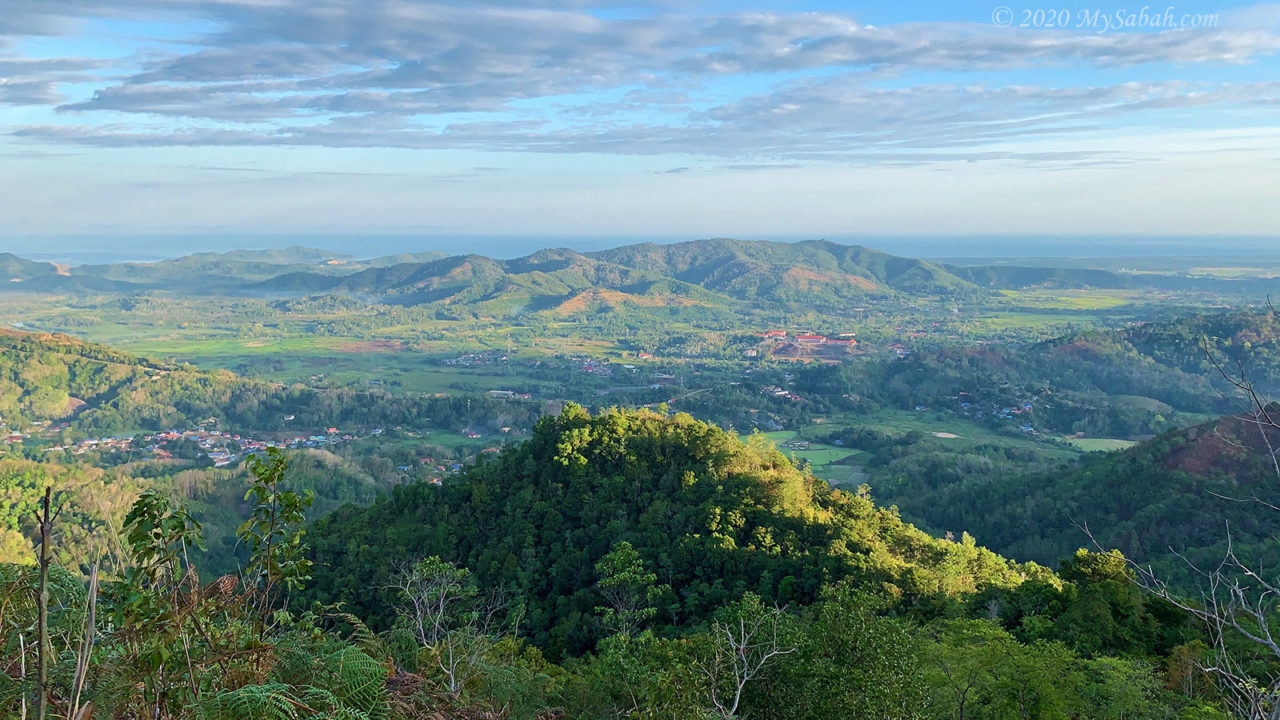 Trail Condition
Bukit Bongol is not a tourist-friendly destination. The trail can be very slippery after rain. Wear suitable hiking shoes such as Adidas Kampung. If you have tender skin, you need gloves for using ropes (in Mandap). Moreover, don't step on the dry leaves when you descend, you would slip on them like banana peel.
Other useful things to bring: raincoat, hiking pole, sunglasses, phone, tissue paper, face towel.
How to get there
All starting points are accessible with sedan by paved road (and partially gravel road). You need to drive about 1.5 hours from Kota Kinabalu City to the starting points above near Kota Belud. Mobile apps such as Waze and Google Map can help you to find these places easily. Happy Climbing and Stay Safe!
Photos taken in Kota Belud, Sabah, Malaysia Borneo