Kind words of the tongue make people feel good, and a Kuih Lidah (Tongue Cake) can make your tongue happy. Kuih Lidah is a traditional snack of Bruneian Malay (Orang Brunei) from Papar, Sabah (Malaysia) and it is getting popular throughout Malaysia.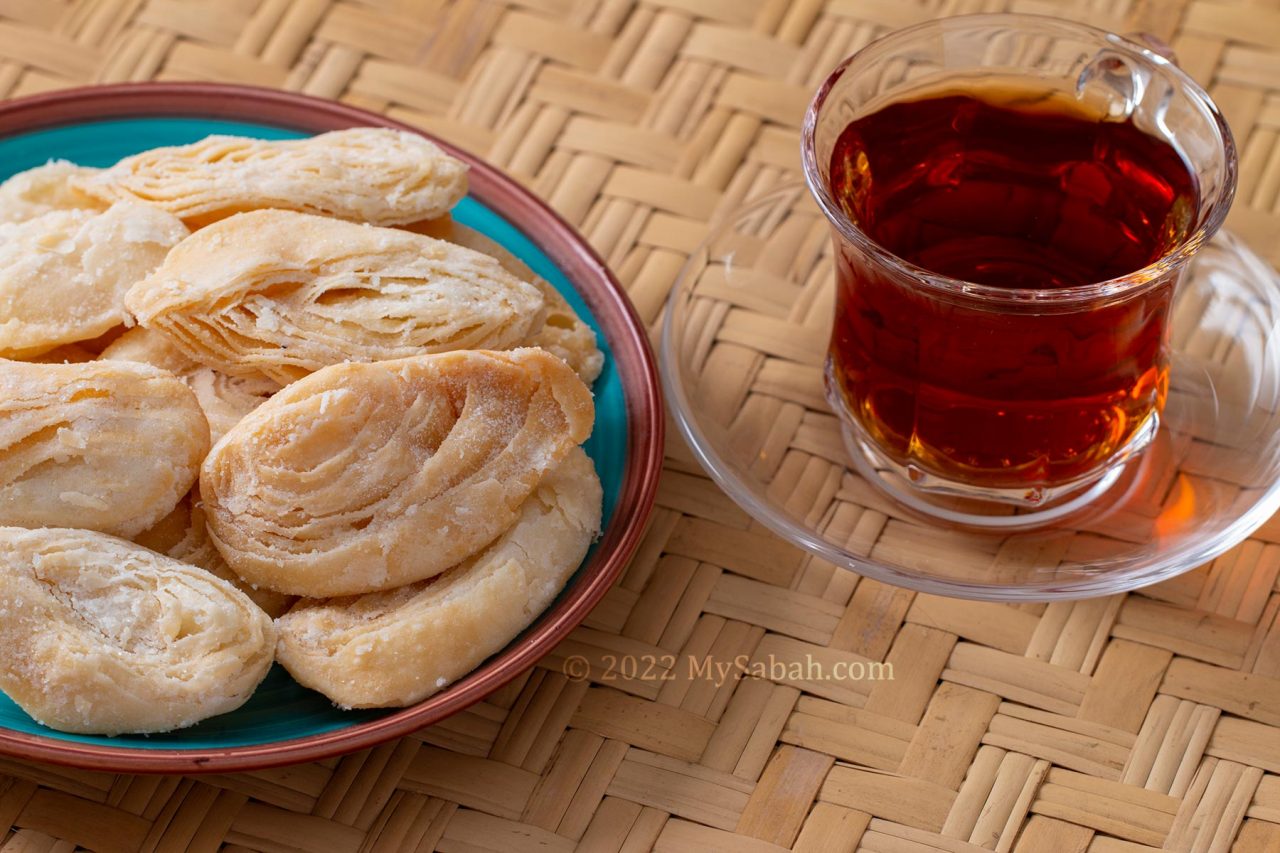 Kuih Lidah got the name (translated as Tongue Cake) from its tongue-like shape. But many think that Kuih Lidah looks like an oyster and call it Kuih Tiram (Oyster Cake) instead.

Other names of Kuih Lidah include kerepek layang (Kite Chips), kuih kertas (Paper Cake), kuih lidah kucing (Cat Tongue Cake), kuih lidah buaya (Crocodile Tongue Cake), and kuih kapal terbang (Aeroplane Cake). Whatsoever, Kuih Lidah is the name most commonly used in Sabah.
Usually Kuih Lidah is coated with icing sugar so it is sweet outside, and layers of thin fried bread creates the crispness and buttery flavour felt in your mouth.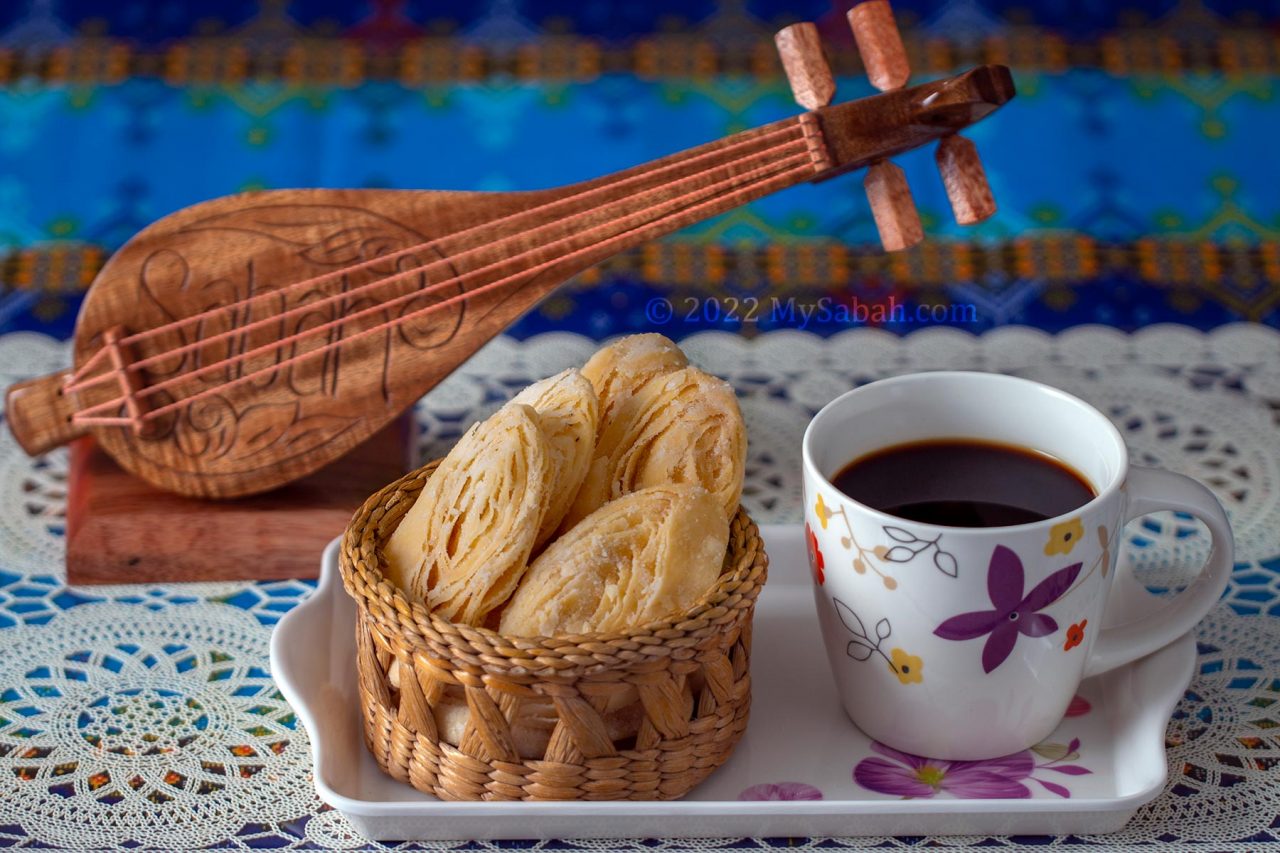 Milk powder would be sprinkled on Kuih Lidah to add more milky and creamy taste. Kuih Lidah goes well with tea and coffee, so it becomes an ideal snack for tea break.
Frank Sonnenberg says, "it's better to bite your tongue than to eat your words." So if we have to shut up, biting and eating a Kuih Lidah would comfort you. Bring some to the meeting then. Just kidding.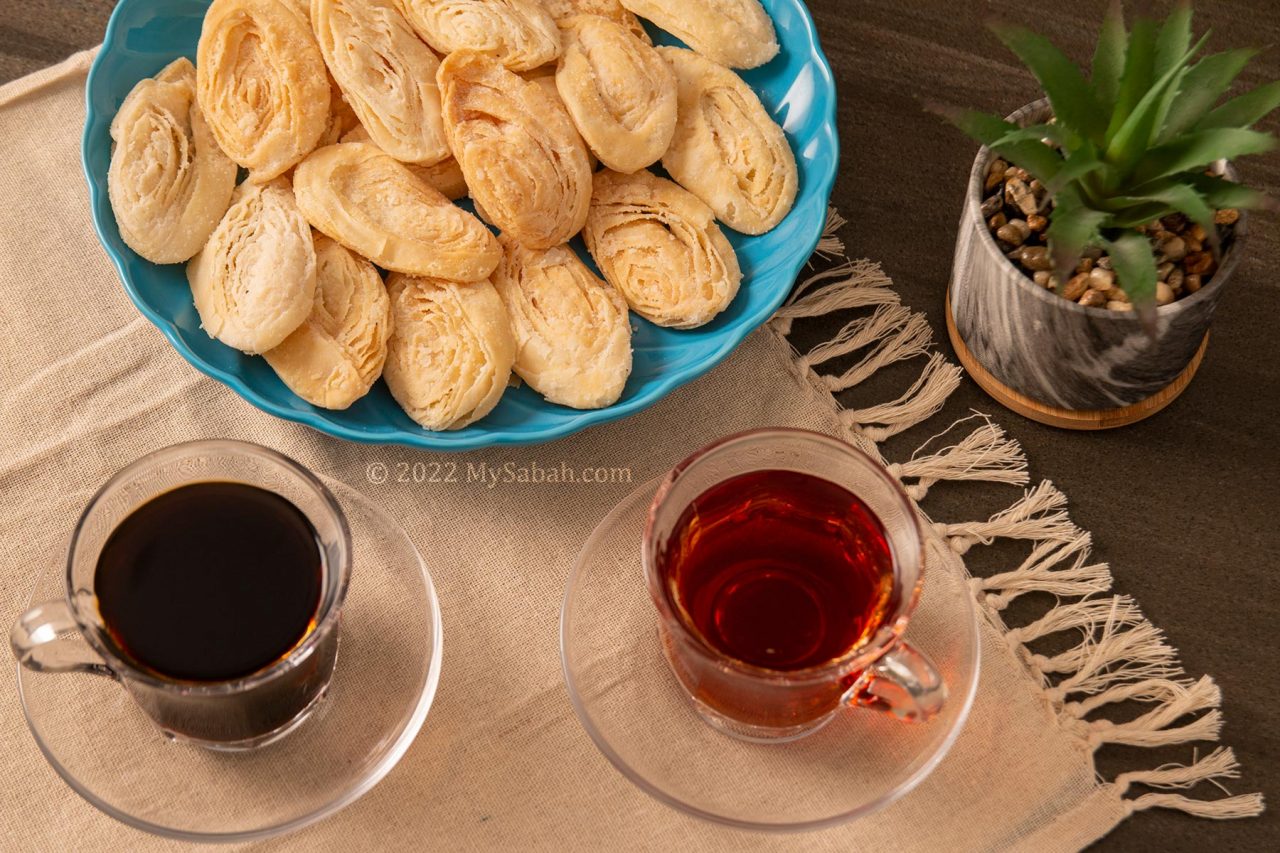 The main ingredients of Kuih Lidah are wheat flour, egg, and margarine. They are mixed and kneaded with a bit of salt, water, and potato flour to create a dough. Next this dough is flatten by a rolling pin. Cooking oil and margarine are spread on the surface, then this flat dough is rolled into a tube and sliced crosswise into smaller pieces, to be fried into Kuih Lidah in hot oil.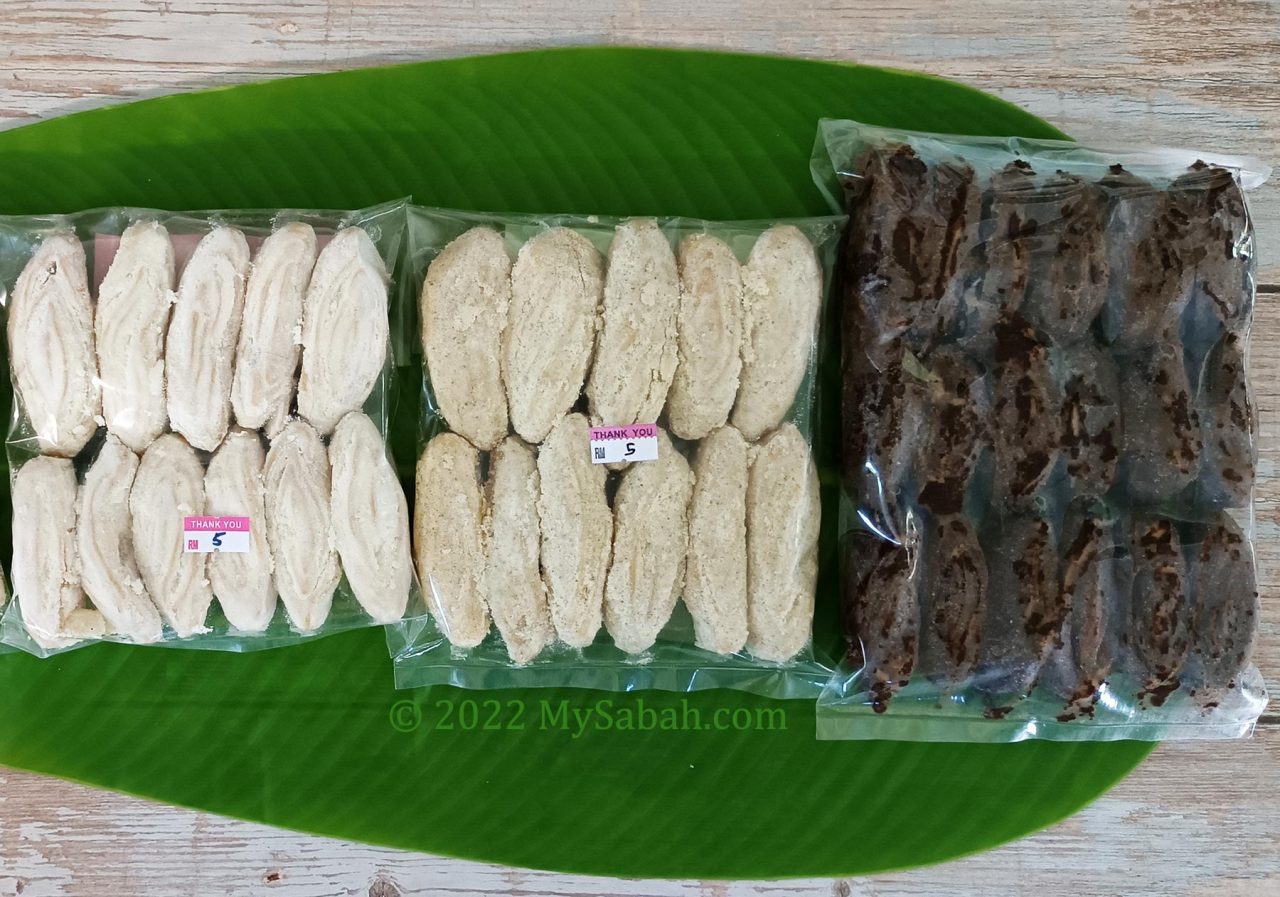 Some tourists would want to bring home some Kuih Lidah as souvenir. However, Kuih Lidah is too brittle to travel long distance. Without dry agent, the sugar on the kuih would melt in hot day. That's why most Kuih Lidah sold in our market is the "compact version".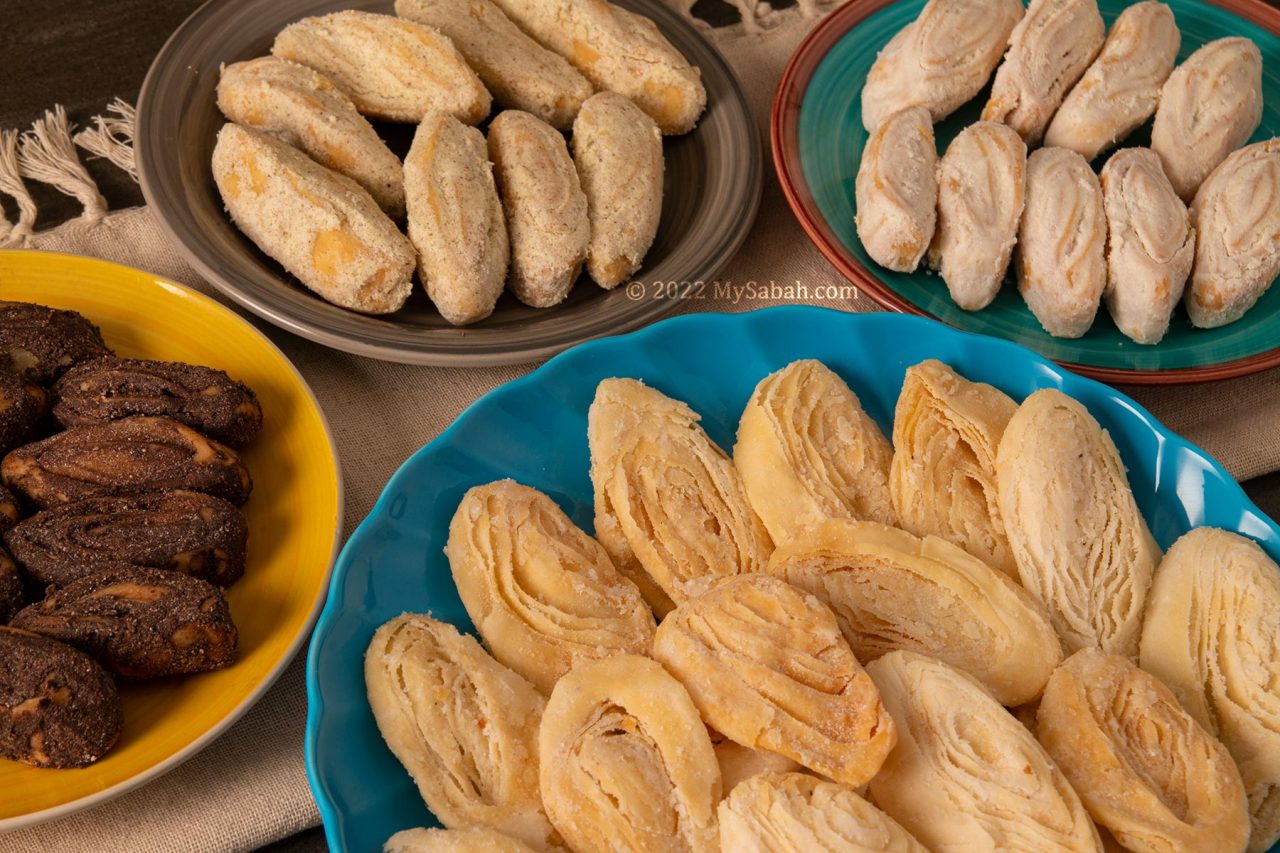 The compact version of Kuih Lidah is smaller, rounder and denser (harder), which allows it to be packed securely in clear plastic bags. You can find packaged Kuih Lidah easily in local markets and food stores of Sabah, for about RM3 to RM5 a pack.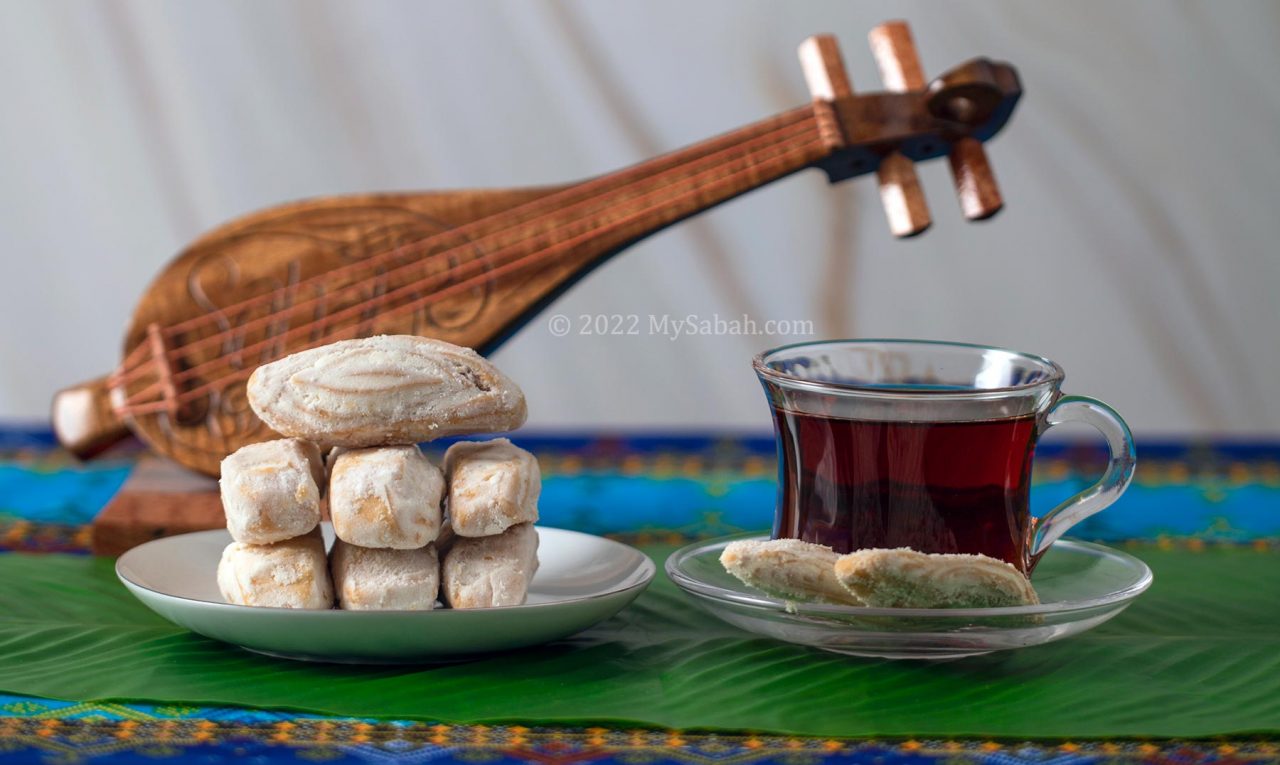 However, compacted Kuih Lidah looks and tastes a bit different. Anyway, it's received well and is one of the best selling Sabah snacks.
The three most common flavours of Kuih Lidah are milk powder, chocolate and green bean. Some creative makers invent special tastes such as strawberry, yam and cinnamon, but these are not popular. Which taste do you like or want to try?
Photos taken in Sabah, Malaysia Borneo