Kuih Jala is a famous snack found in Malaysia. "Kuih" means Cake and "Jala" means Net in Malay language, so it is literally translated to "Net Cake" here. It is named after the pattern that looks like net.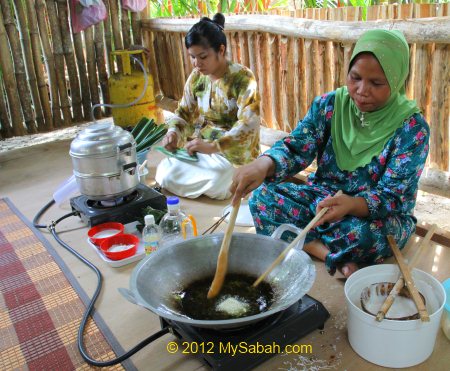 However, the most interesting aspect of Kuih Jala is not how it tastes, but how it is made. It is really fun to watch the making of Kuih Jala.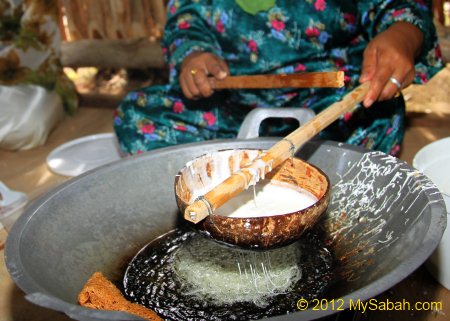 The materials are simple, just mix rice powder with sugar and water until the mixture becomes dense and gluey. Put the mixture inside a coconut shell that is poked with many small holes underneath. Then move the shell container quickly over the hot cooking oil. The mixture will drip into the oil like thread. Move the shell in circular motion for a few seconds, until the mixture forms a plate-like layer on the oil.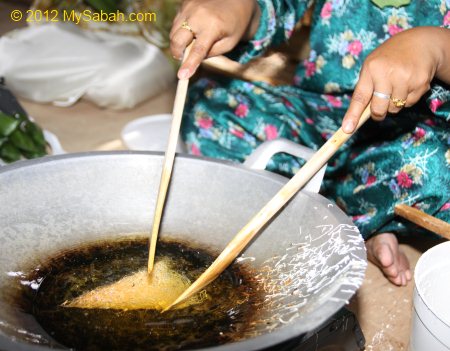 When the sizzling stops and the kuih turns yellowish, use sticks to fold the kuih into triangle shape. If you are highly-skilled, you can roll it into tube shape.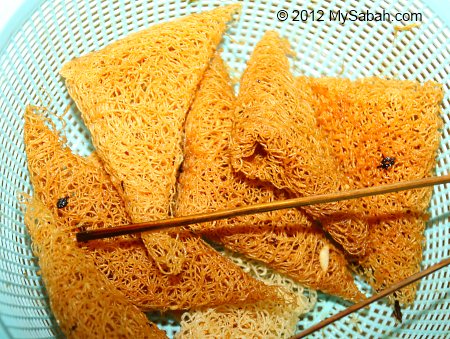 Lastly, put the Kuih Jala in a basket to let the excessive oil drains off. You can eat it after it is cool down. It tastes sweet and crispy with rice aroma. Even kids love it! You may watch the 1-min video below to see how Kuih Jala is cooked:

Click Here to watch bigger video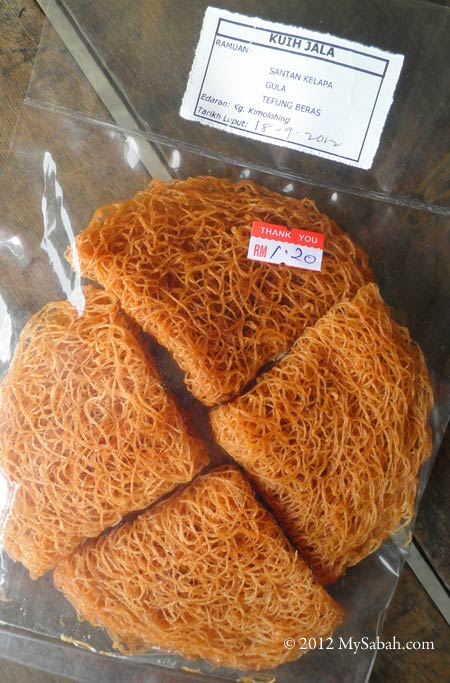 Pic: Kuih Jala in packing. You can find this easily in market.
As making Kuih Jala is so fun, a few cultural villages such as Mari-Mari and Brunei Cultural Village have made this a tourist activity.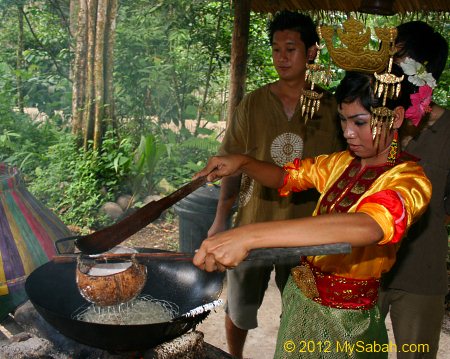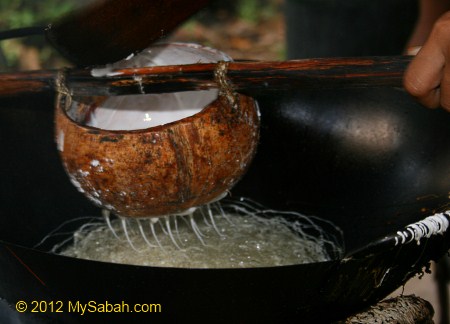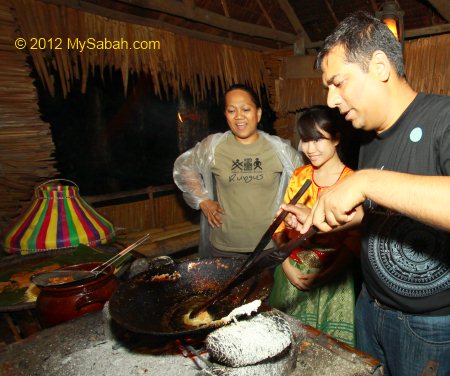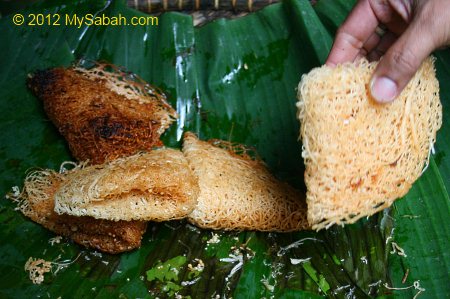 Photos taken in Sabah, Malaysia Borneo