Most tourists who go for an island vacation in Semporna only see 50% of its beauty. To unlock the fascinating heritage and history of Semporna, you may drop by Tun Sakaran Museum (or Muzim Tun Sakaran), a small museum located in Kampung Inabah Kamal (GPS: 4.475566, 118.603385, See Location Map), only 1.5 Kilometre from town centre of Semporna.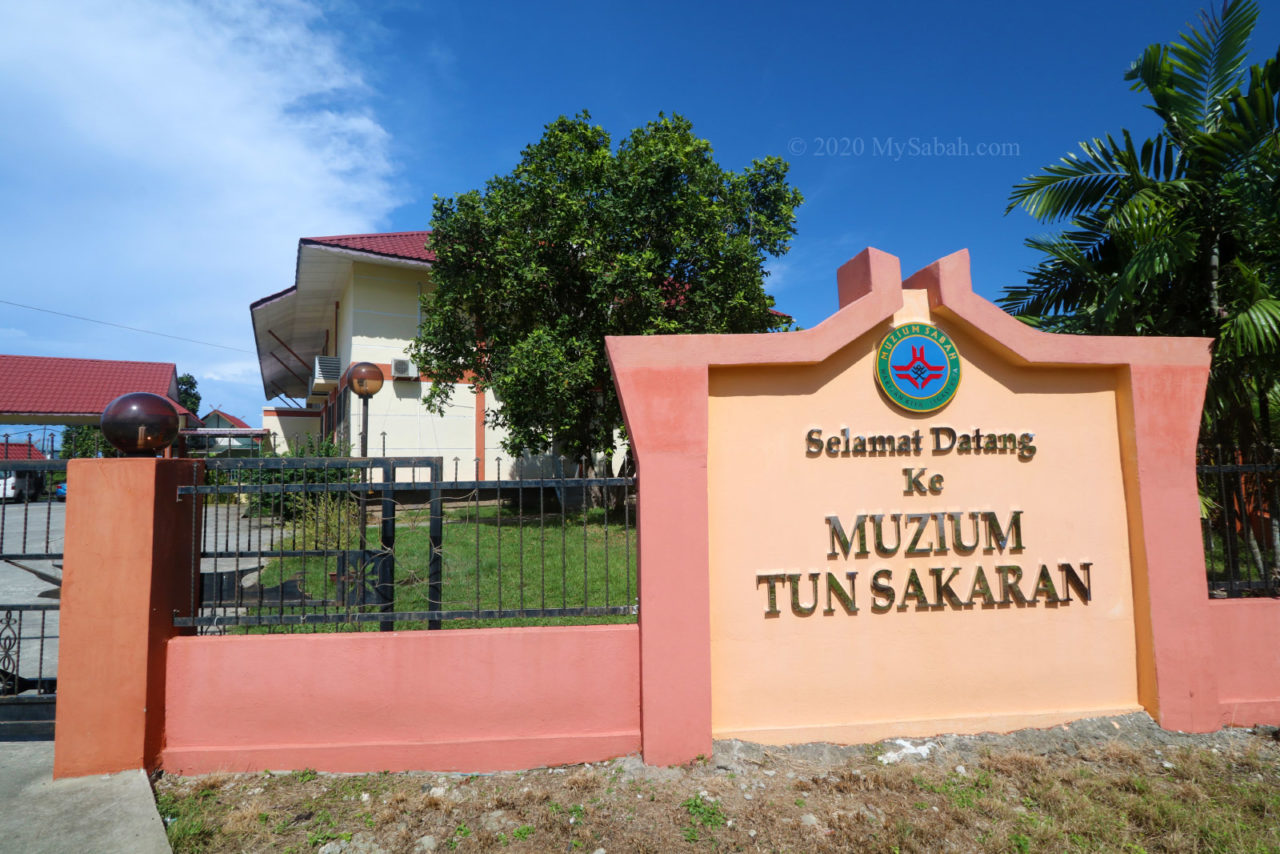 Built under the funding of RM2.8 million by Ninth Malaysia Plan, Tun Sakaran Museum is officially open in year 2015. It is open to public from 9am to 5pm every day (temporarily closed now due to COVID-19). The admission is FREE.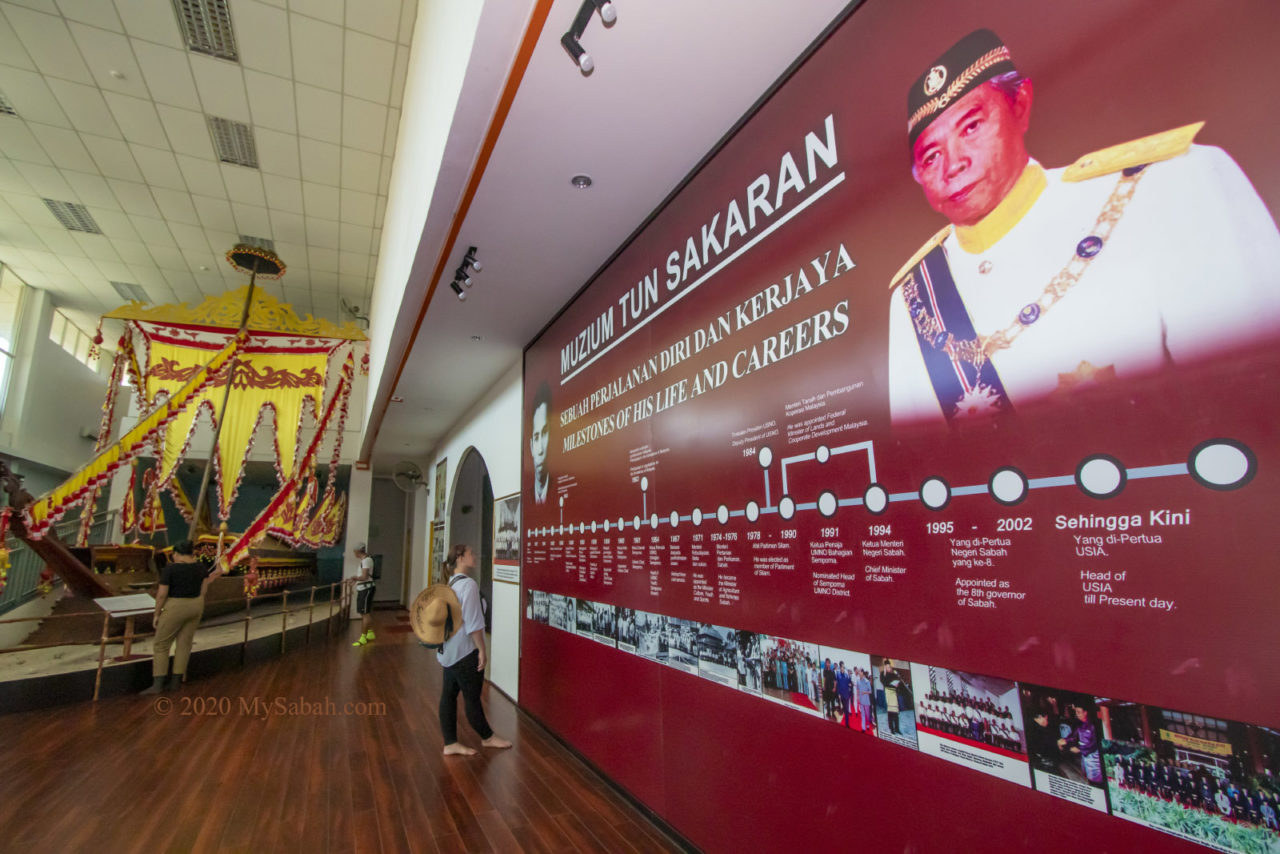 Tun Sakaran Museum is a two-storey building. The ground floor is Tun Sakaran gallery, where visitors can learn about the life of Tun Sakaran, the 8th Yang di-Pertua Negeri of Sabah (Sabah Governor or Head of State). The top floor has some exhibitions on culture and historical artifacts of the Semporna and Bajau community.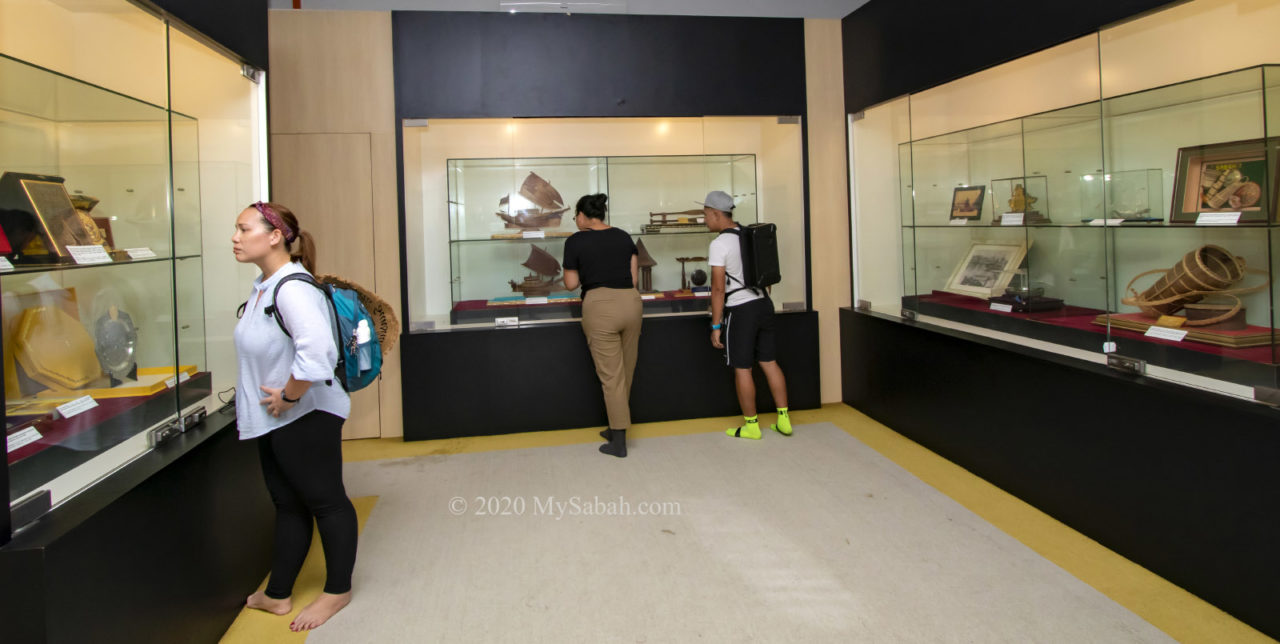 The interior is air-conditioned. You need to take off your shoes before entering. Visitors are allowed to take pictures inside the museum.
Tun Sakaran Gallery
Tun Sakaran Museum is named after Tun Sakaran, who is the Head of State from 1995 to 2002. He donated the one-acre land for this museum. He was the Sabah Chief Minister in 1994, and his nephew, Datuk Seri Mohd Shafie Apdal, is the Chief Minister now. Tun Sakaran Marine Park (a.k.a. Semporna Islands Park), the second largest marine park of Sabah, is also named after him.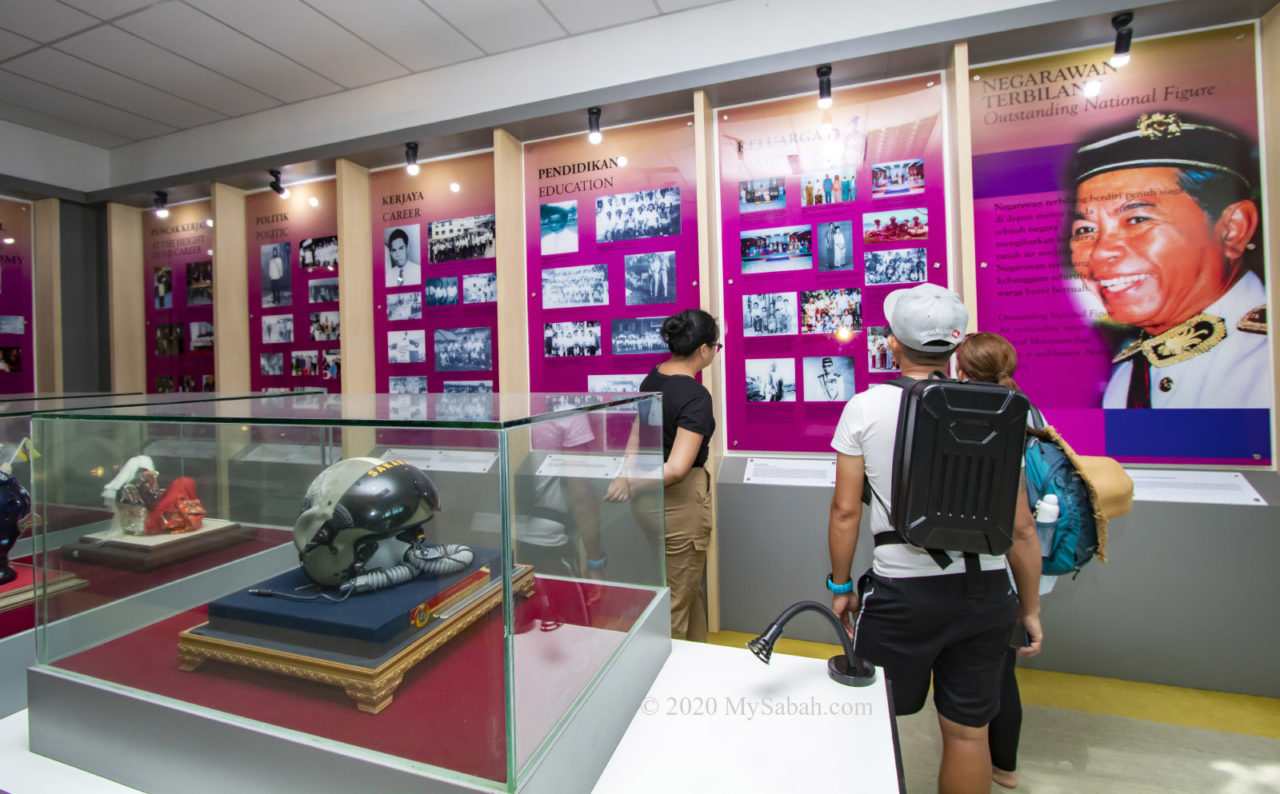 Head of State carries the title TYT (Tuan Yang Terutama, means His Excellency). As Sabah has no Sultan / King, Head of State is the ruler. However, he has no executive power in politic system. Sometimes people in Kota Kinabalu would see his black car escorted by group of police motorbikes in siren to make way.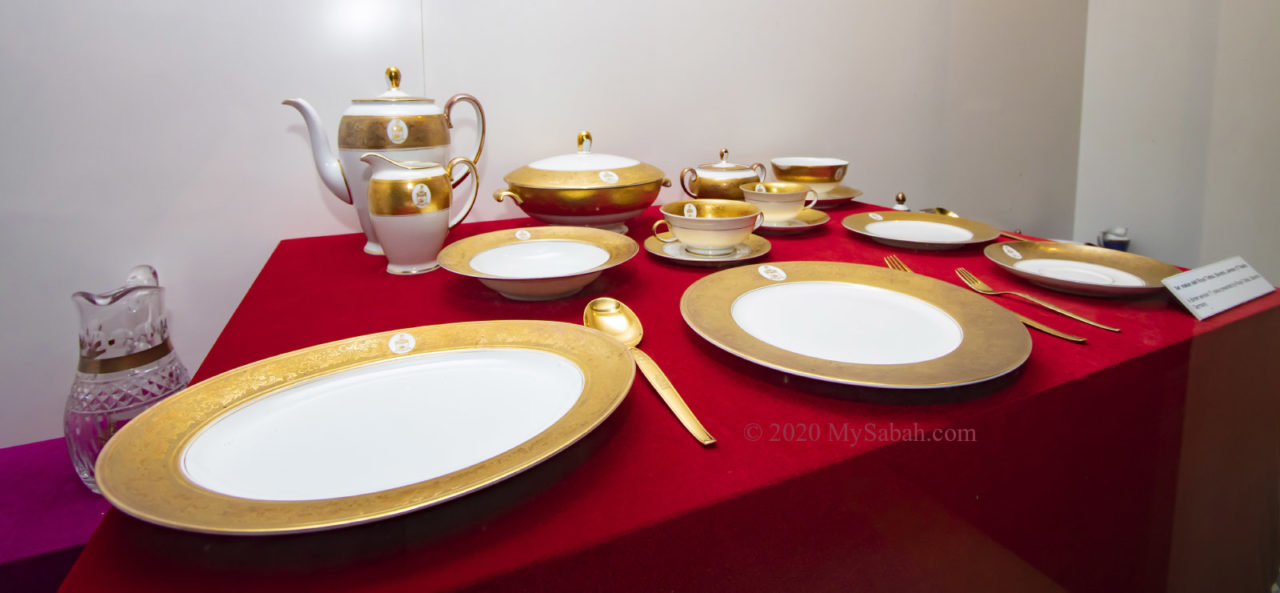 The ground floor of Tun Sakaran Museum is dedicated mostly to contribution of Tun Sakaran to Sabah State. You can see his personal, political, and family life presented in wall panels and photographs. For me, the best contribution of a Sabah Governor is getting holiday on his birthday. :-p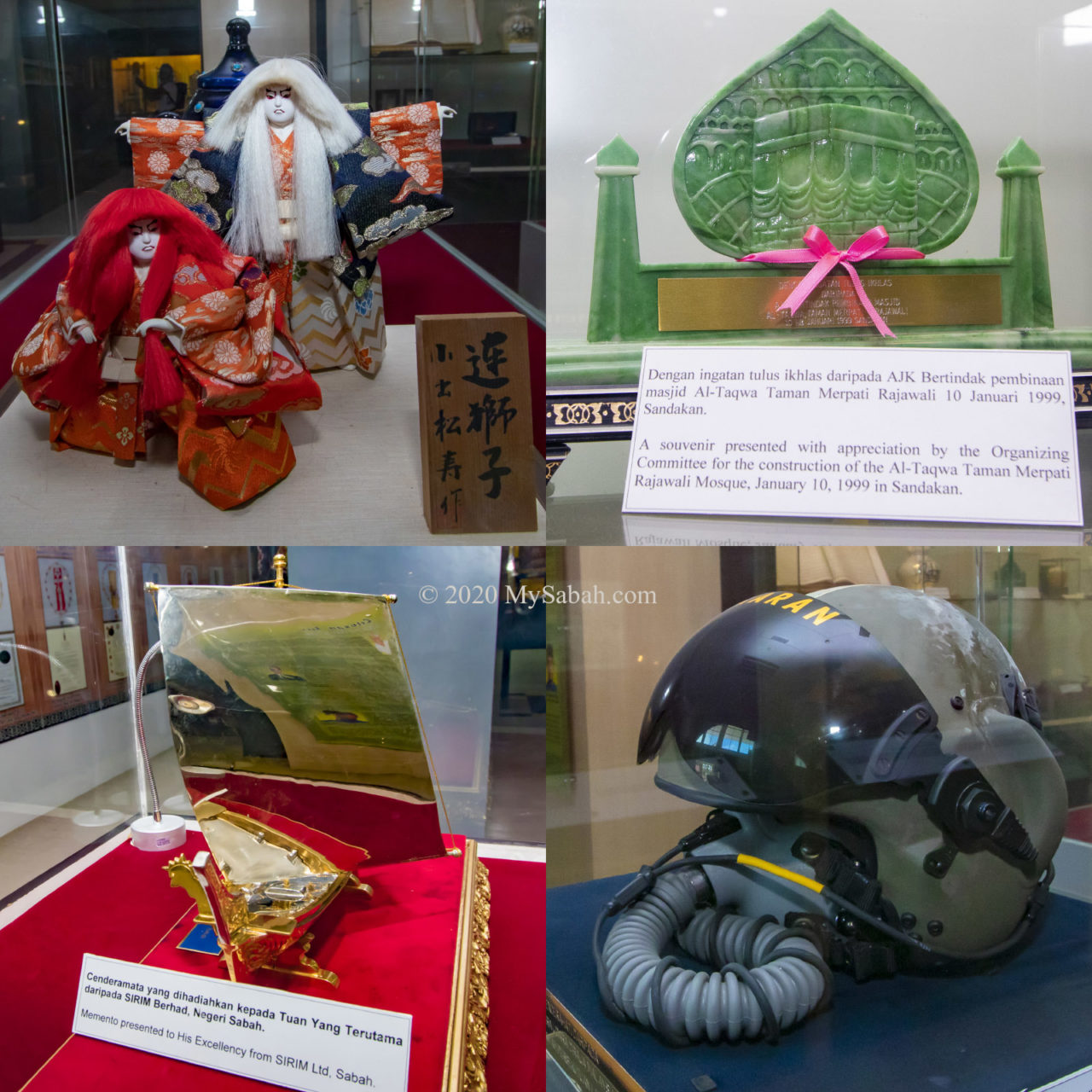 Head of State lives in State Palace on Signal Hill. For people who are curious if there is any gold or treasure inside, the palace has Hari Raya Open House every year. In this gallery, you can check out some goodies that Tun Sakaran received or used over the years.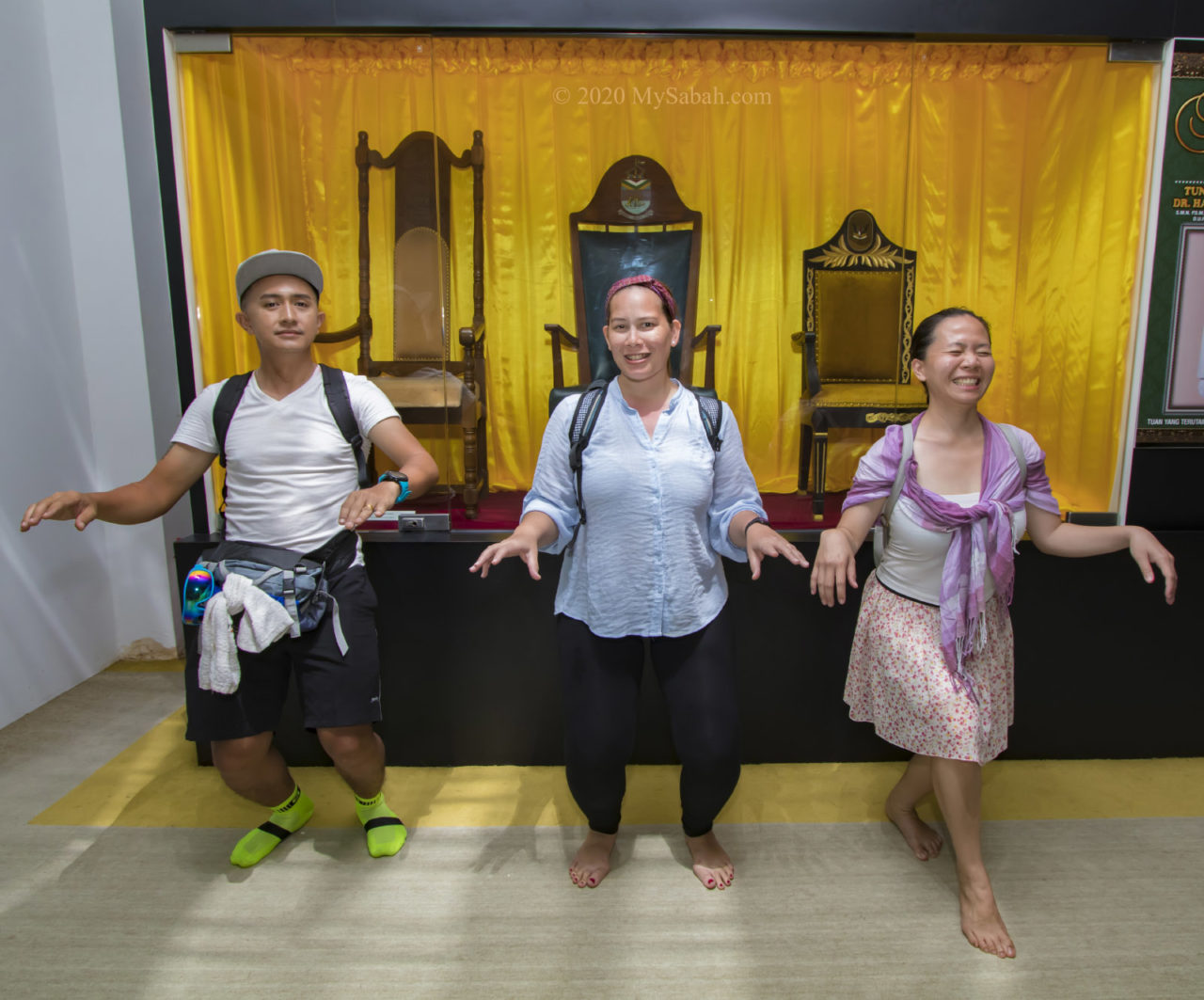 Most of the collection are souvenirs given as memento to Tun Sakaran by other VIPs in the past. Some are really fine piece of artwork or collectible items with historical value, for example, palace utensils with golden embroidery of old Sabah crest, gold plated lepa-lepa boat model.
Semporna and Bajau Gallery
The top floor of Tun Sakaran Museum is mostly about the Semporna community. Before this, there is no exclusive exhibition to display the rich history of Semporna and ethnography of Bajau, the nomadic seaborne people.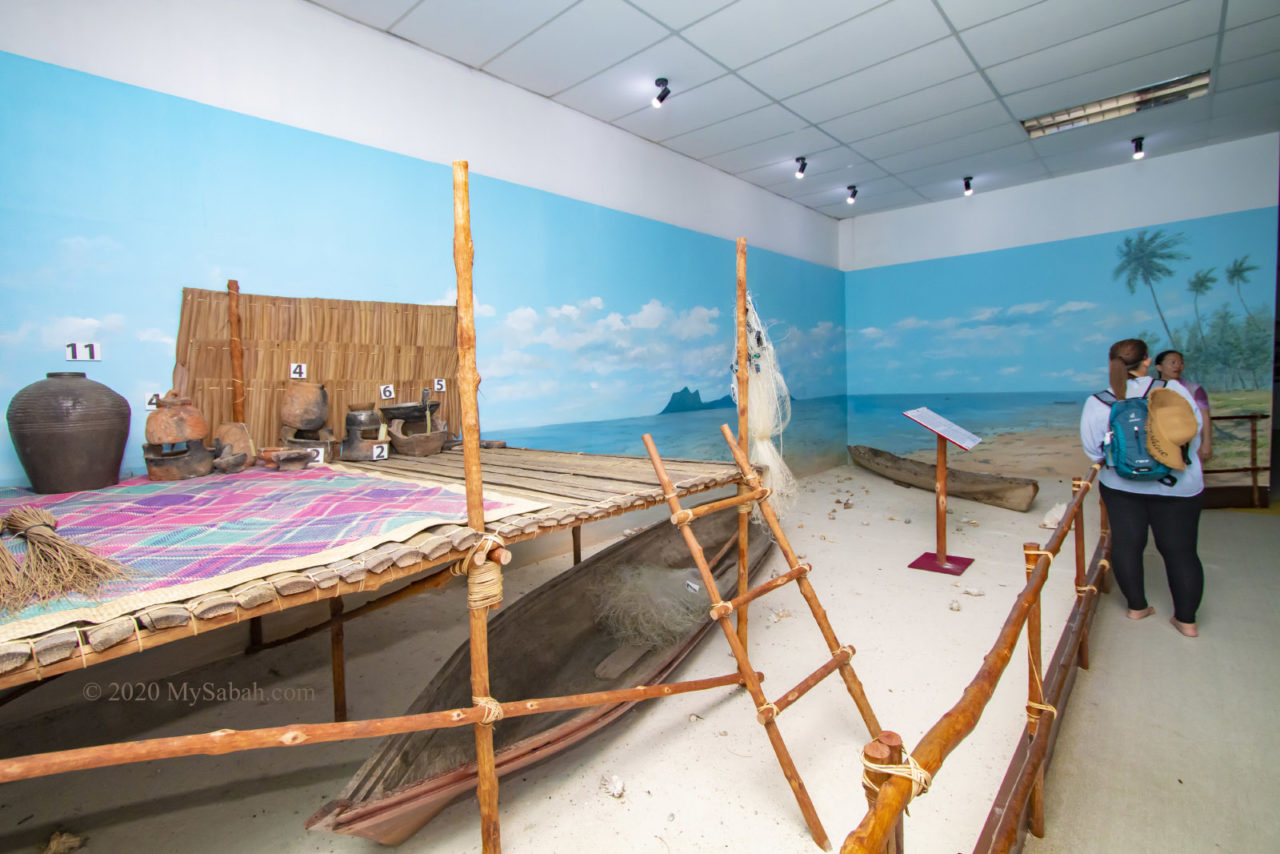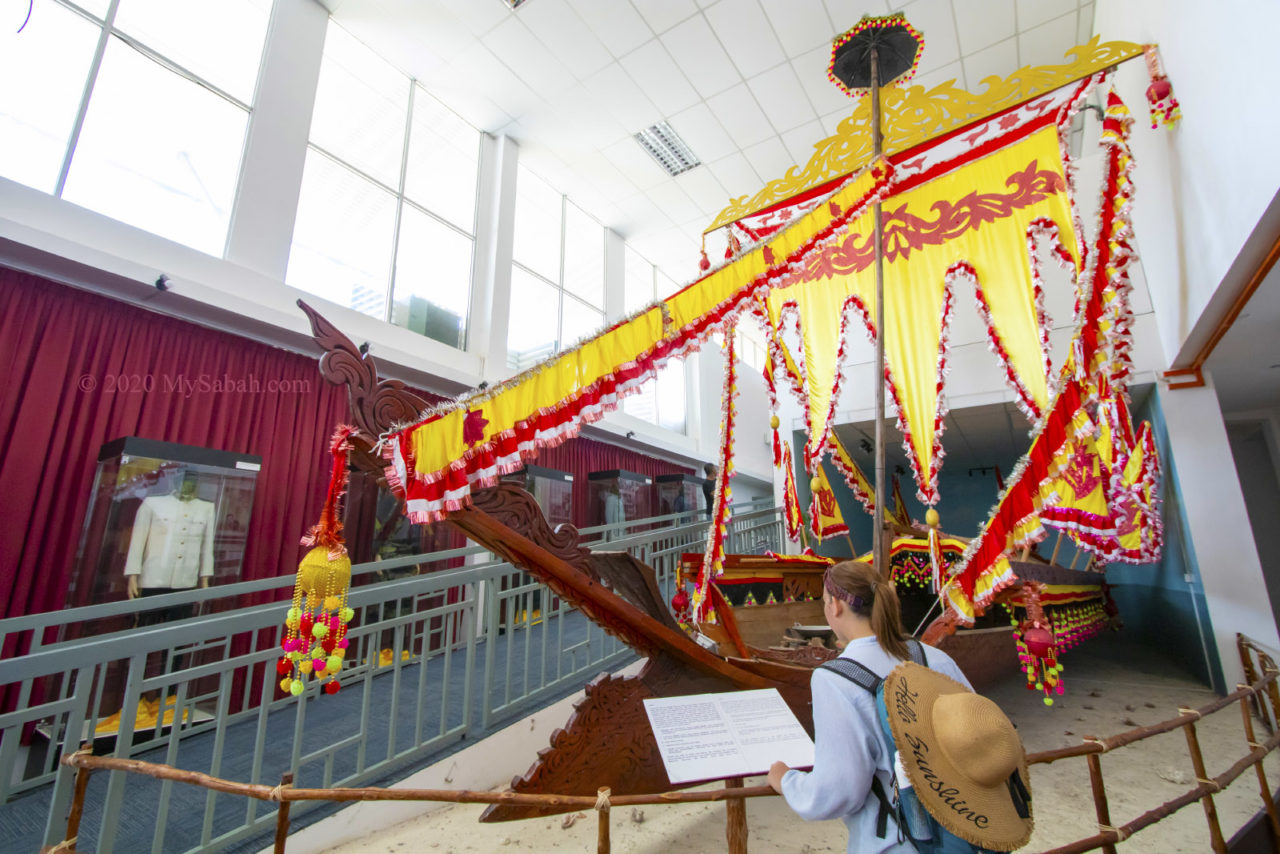 There are some exhibits on artefacts and the heritage unique to Bajau. The highlight is a live scale Lepa-Lepa, traditional boat of Sea Bajau near the door. In old days, Sea Bajau spends most of their time on lepa-lepa, includes cooking, fishing, giving birth a baby, and sail around South-East Asia.
A few partitions were setup to showcase the old and present weapons, carving tools, fishing gears, machete (Guluk), ceramic pottery, musical instrument, handicraft, bronze household items, etc. nicely in display cases, glass box, exhibition boards, and cabinets. There is also a section to study the development of Islam in Semporna.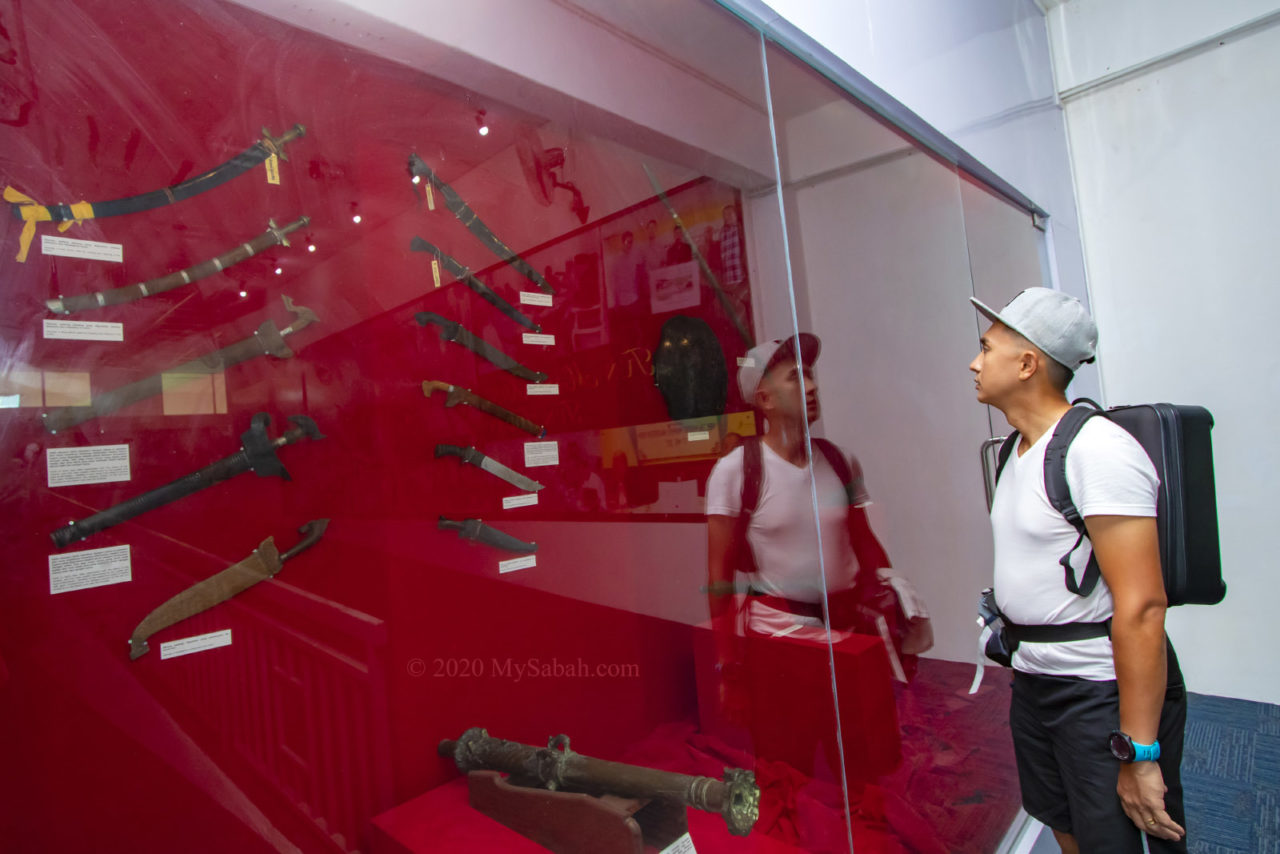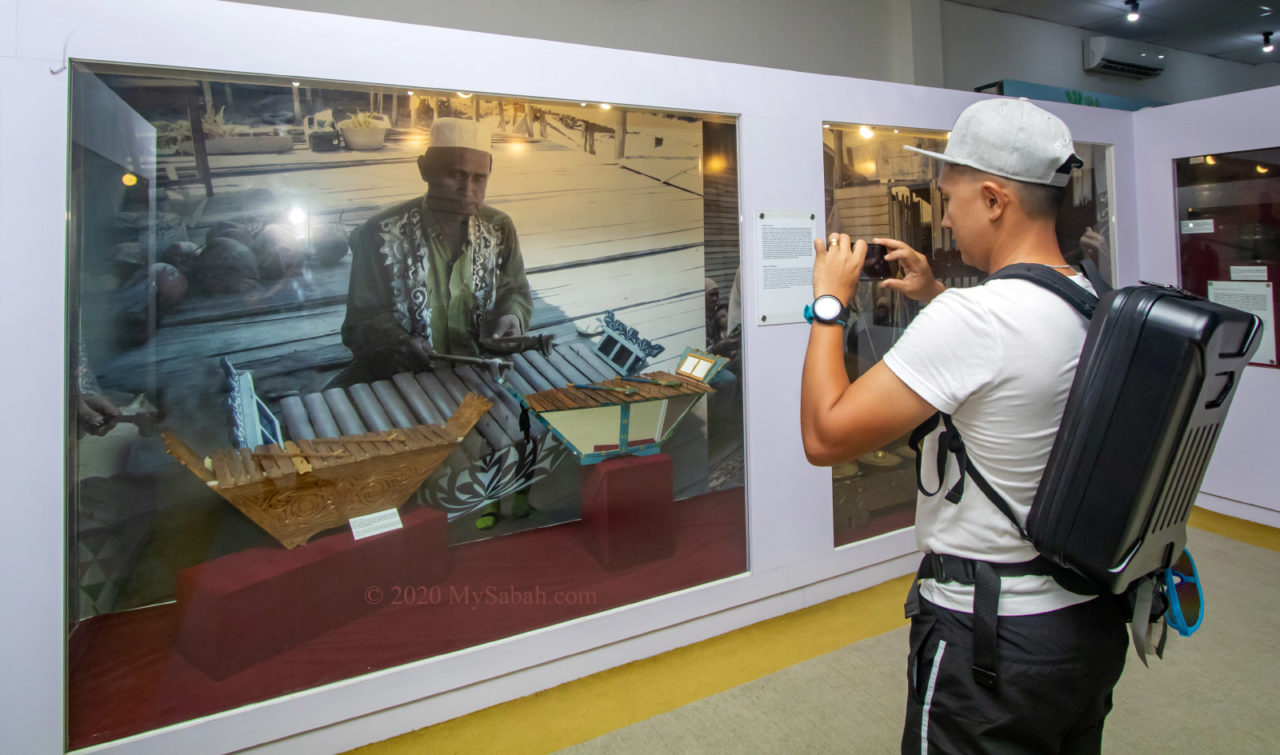 Overall, it's not a personal museum to show off the contribution of a VVIP politician. Most Bajau in Semporna is still living in poverty and not getting much benefits from blooming tourism of Semporna. As a successful Bajau who was born in Semporna, Tun Sakaran can be a role model and inspiration to motivate this community.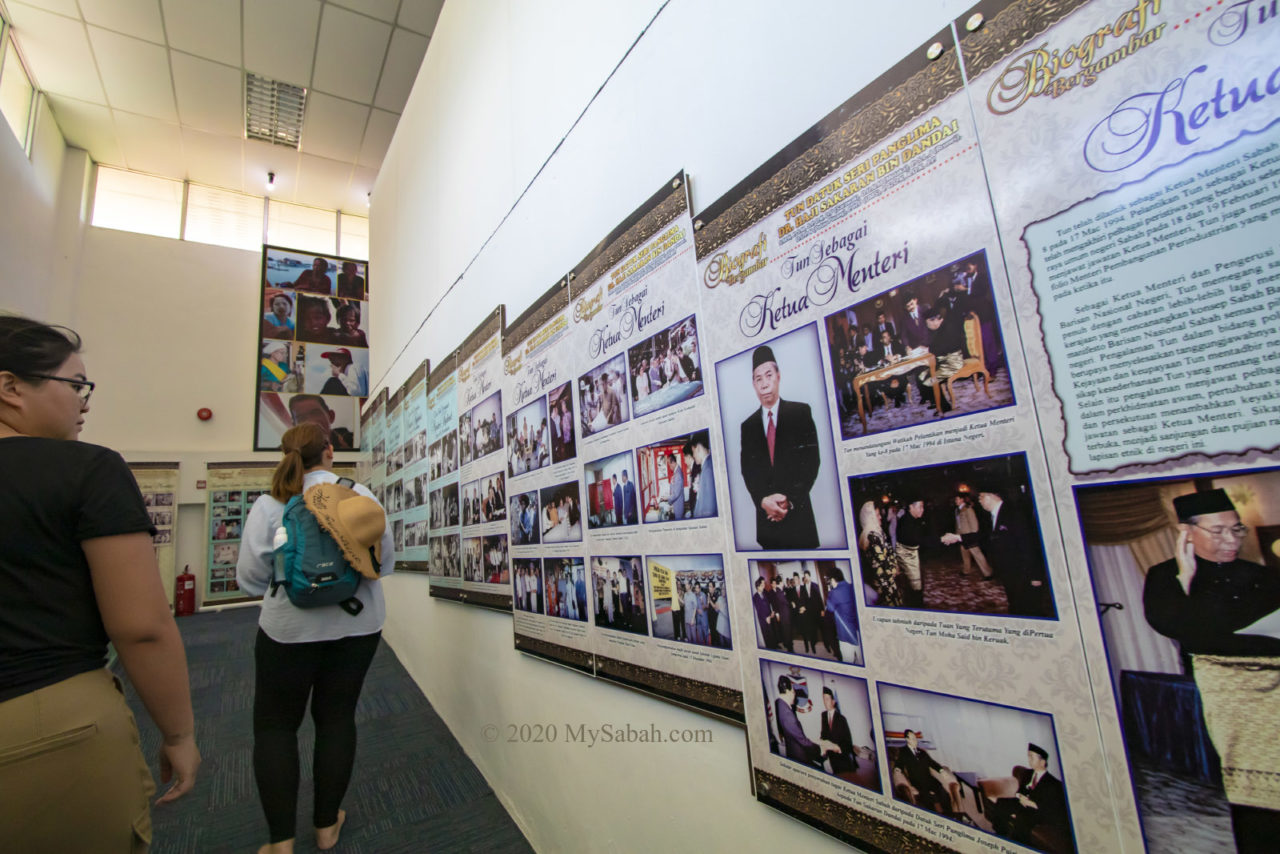 The museum also has cafeteria (not open) and small multipurpose room for the public to use. The information in Tun Sakaran Museum is in Malay language, most have English translation. It'll be a better experience with deeper feeling if they can use some interactive media such as documentary video and Bajau music. A photo booth with colourful Bajau costumes would be a great addition for tourists to check-in to their social media.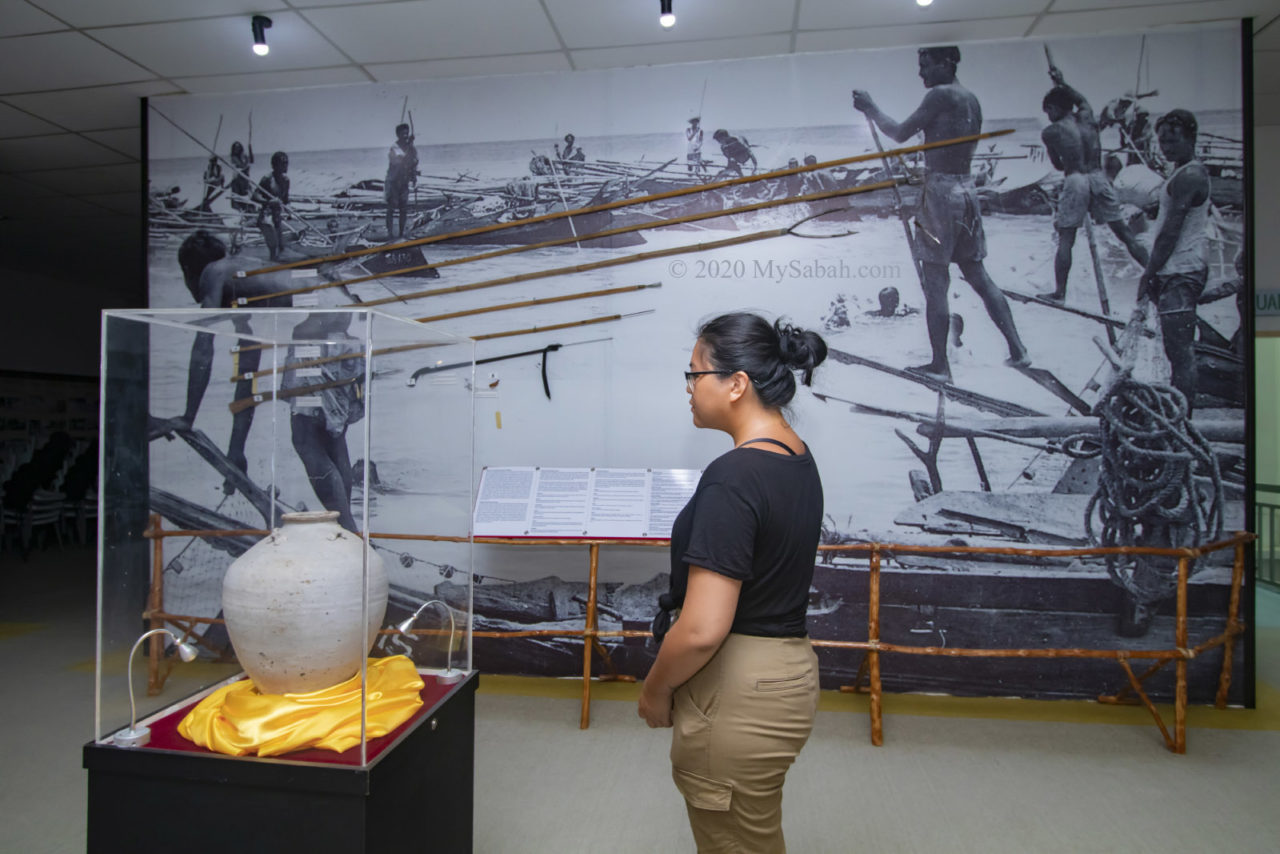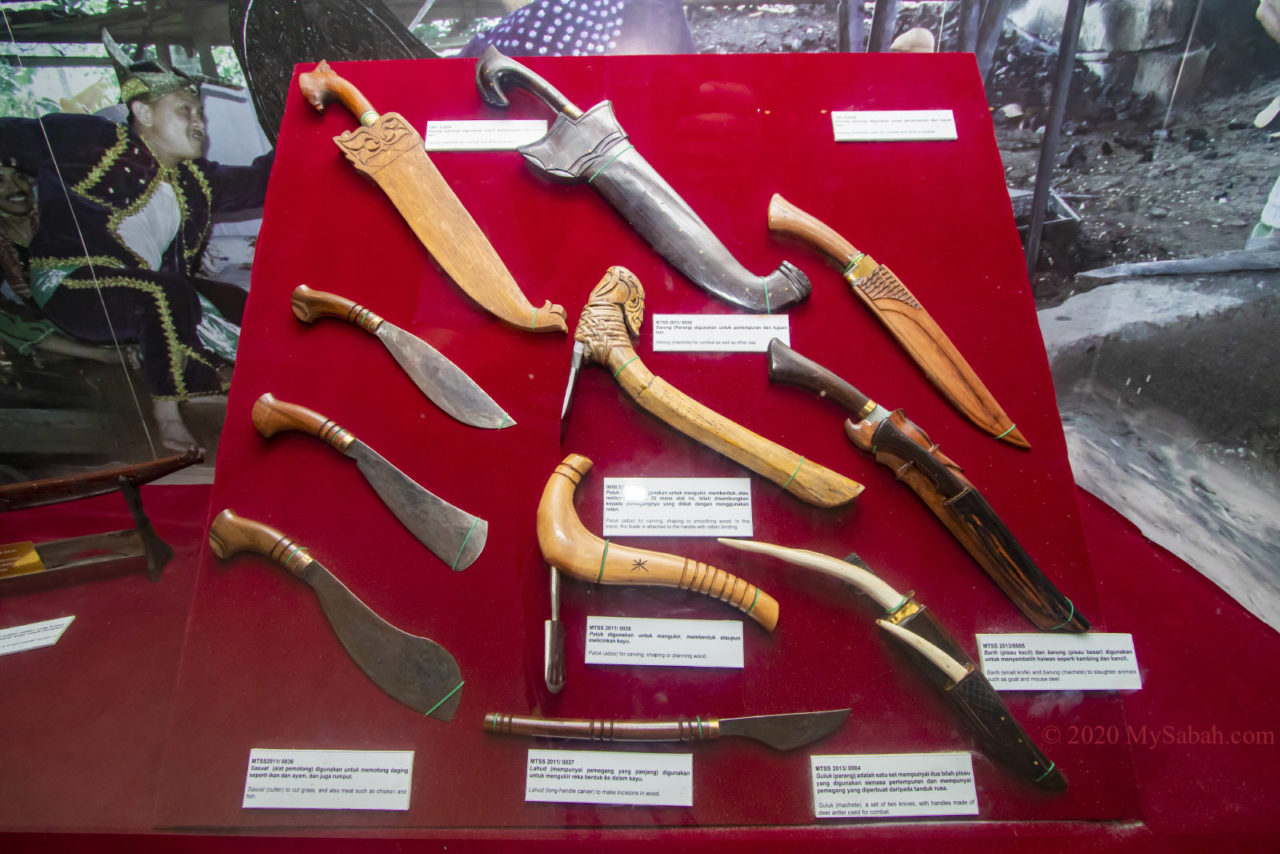 If you are really into history and culture of Semporna, you can visit the archaeological museum in Bukit Tengkorak or visit the annual Lepa-Lepa Festival.
Photos taken in Semporna, Sabah, Malaysia Borneo