How to show that you are having a great vacation? Sharing beautiful photos of course, and you won't go wrong with beach. Though Sabah has 394 islands and Timba-Timba Island (or Pulau Timba-Timba) is only a relative new island destination, I can foresee it would become the next favourite of Instagram models.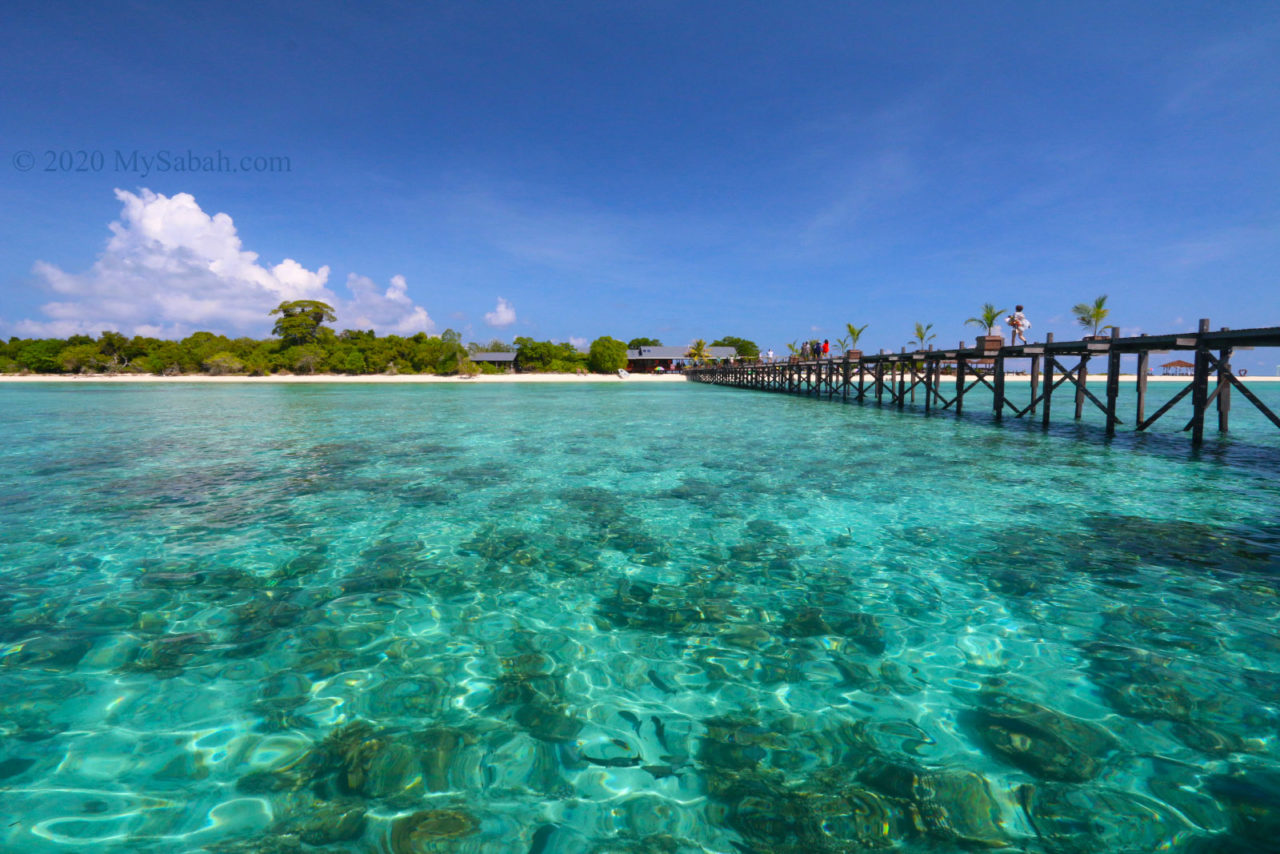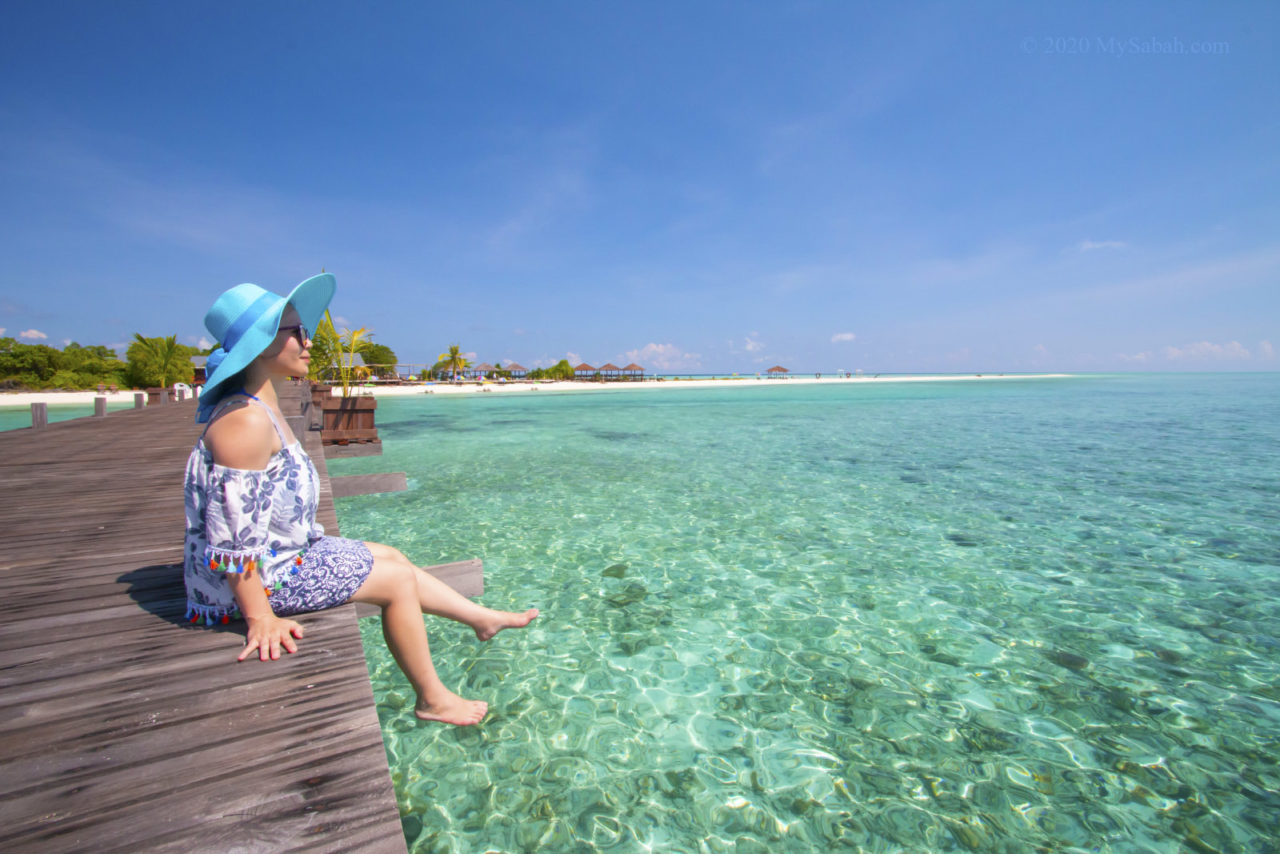 Timba-Timba is blessed with a one-Kilometre long stretch of white sandy beach flanked by crystal blue sea. I always think that to make an attraction popular on social media, the cheapest way is to create some Insta-worthy spots for their visitors to take photos to share on their Instagram, Weibo, etc., instead of spending thousands on advertising. Visitors also can get stunning pictures without the budget of a Maldives trip. Big win-win for both, if the photo goes viral.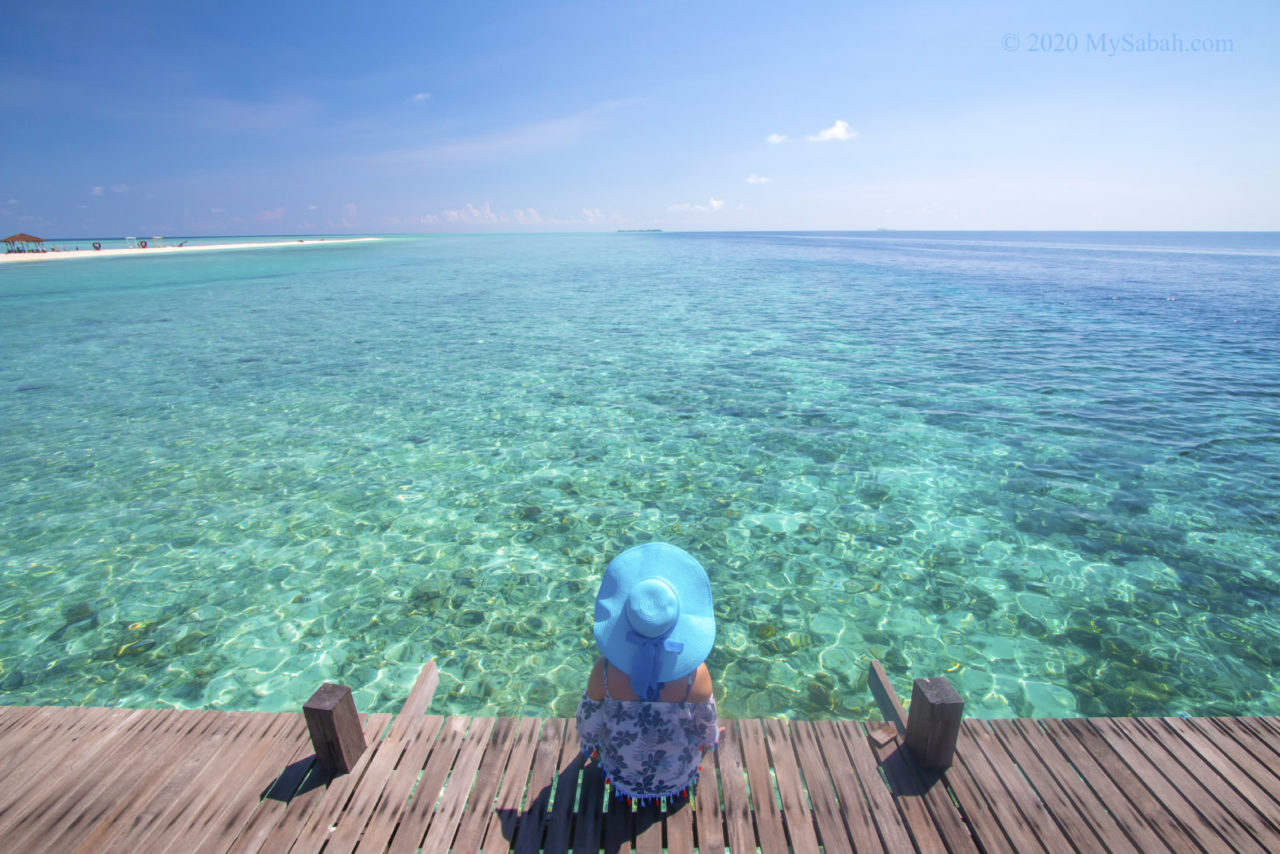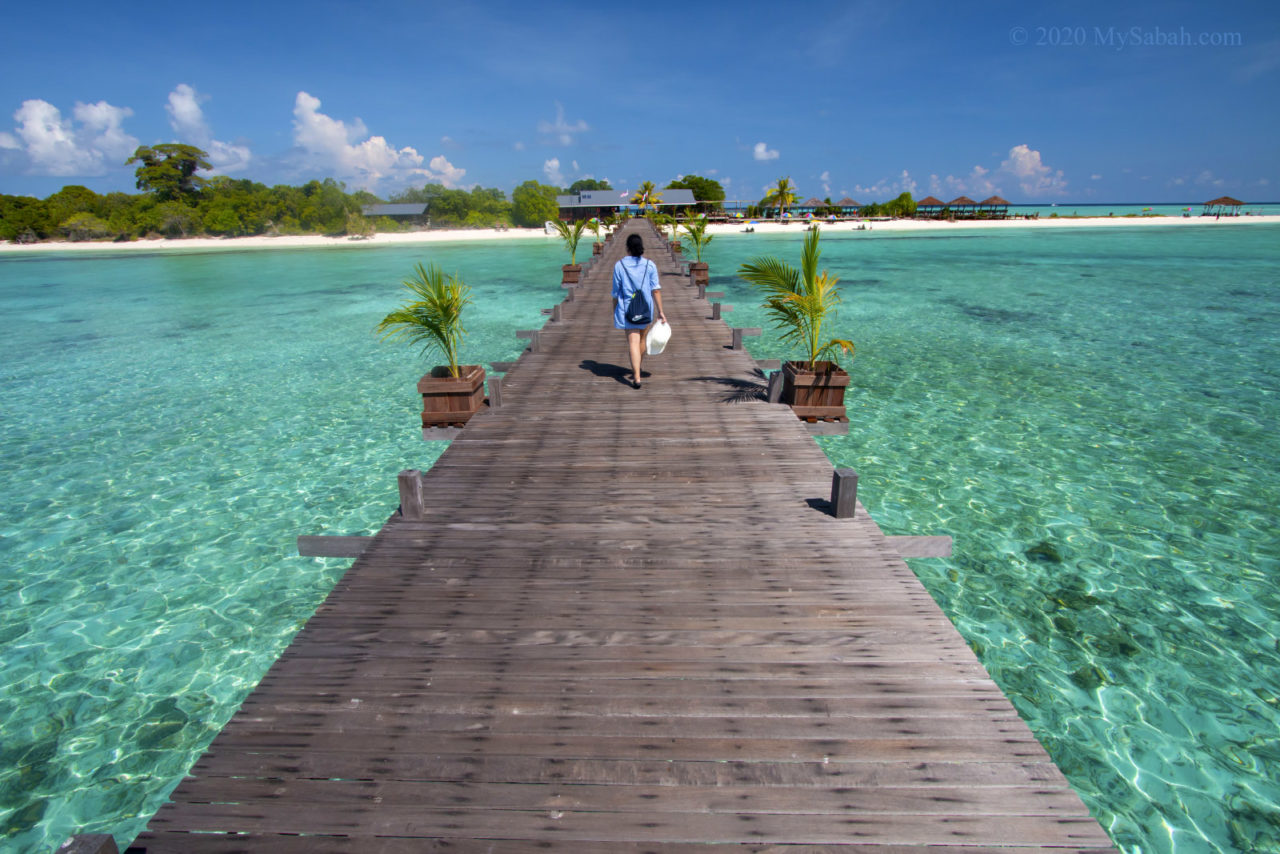 The operator of Timba-Timba seems to fully understand how social media works and turns this small island into a Instagrammer playground. Decorated huts, sunbathing chairs, colourful parasol, photo booth, swing, hammock, etc. are placed all over the island. You can take it to the next level by using props such as unicorn float and glass kayak. If I'm a wedding photographer, I would recommend couples to get their wedding album done here.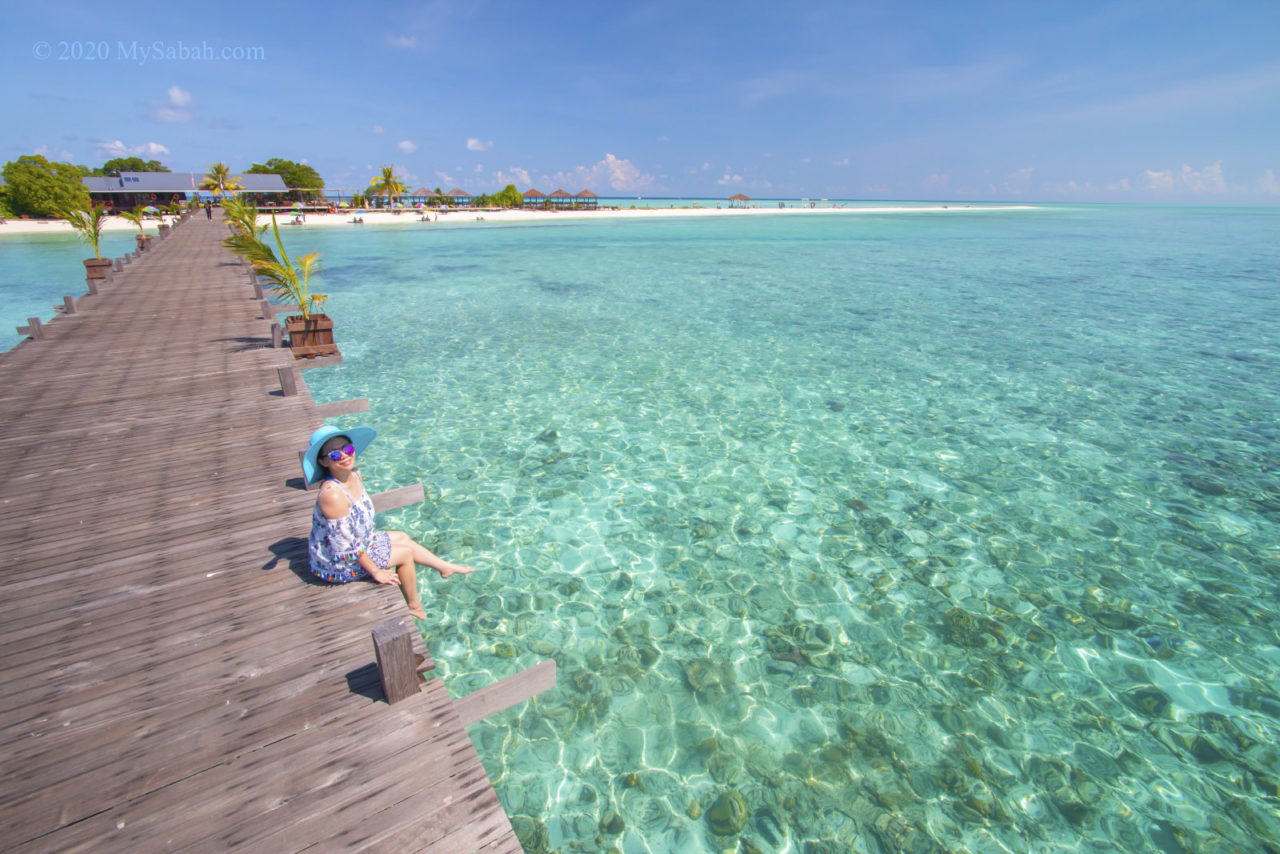 Along the long beach, your every photo has crystal blue sea and white sandy beach as fabulous background. Every few steps you would find something cool to snap. During my visit, I saw 90% of the visitors were taking photos. So this is the best place to flex your muscles or curvy body in bikini without looking like a narcissist.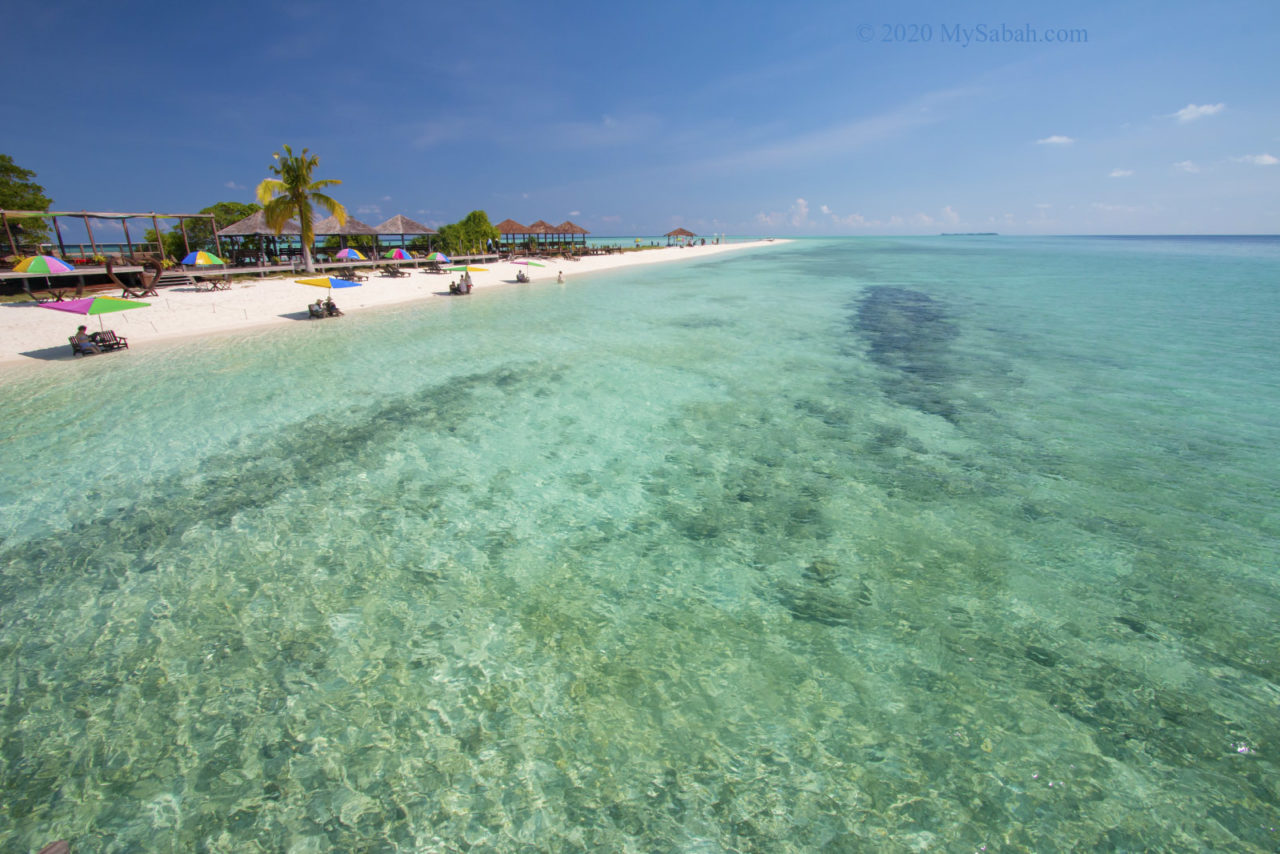 Be creative and original, avoid those cliché poses such as Yoga tree pose, and vapid captions that make the eyes of your followers roll, for example, "Not all who wander are lost", "Live laugh love". They are used to be inspiring but now become a boring digital waste after being overused.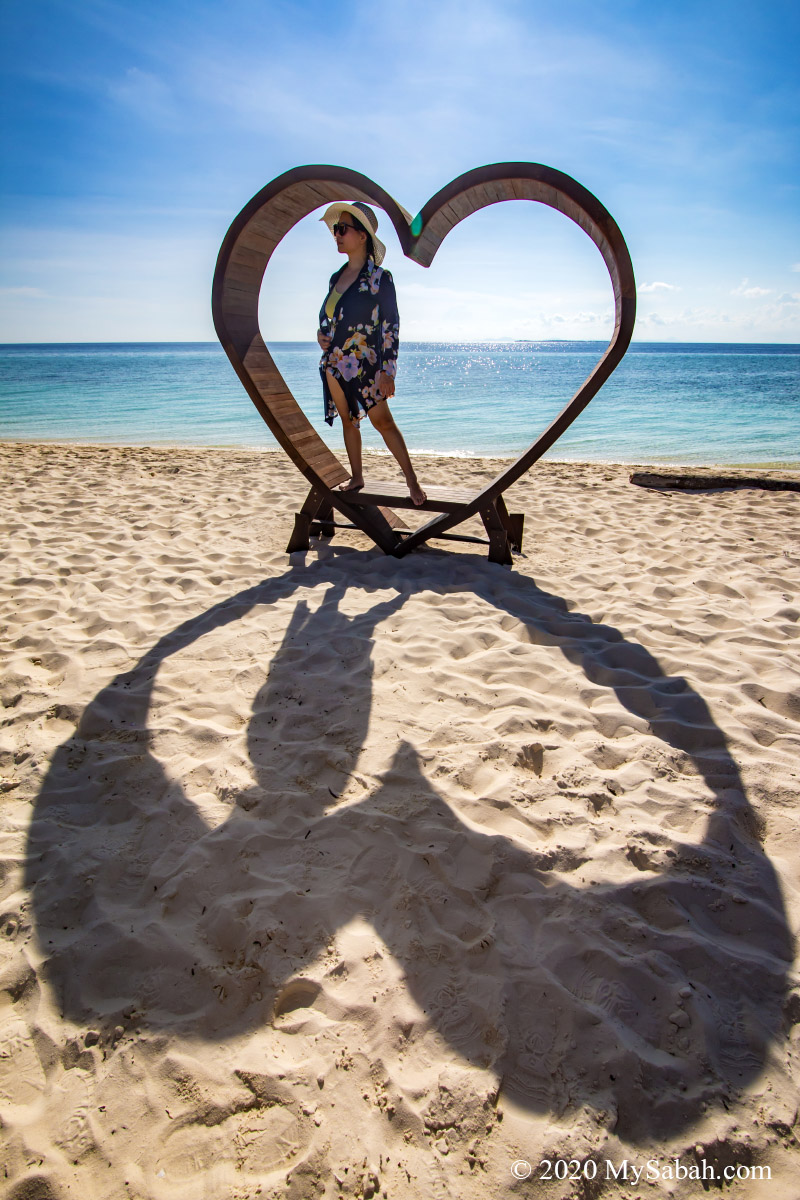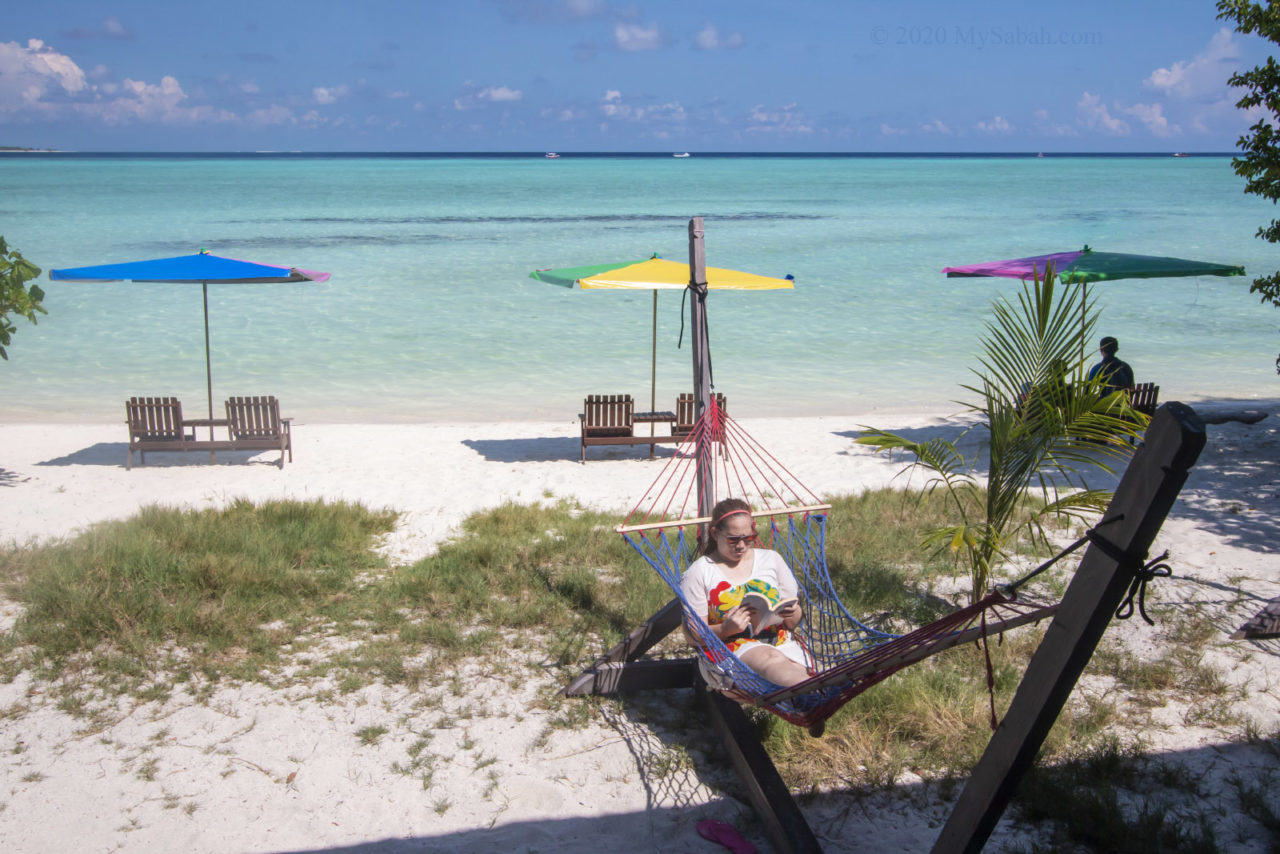 If you are still unsure what to share, just post more boobs photo, which is unarguably a very important piece of content on Instagram. Guys literally only want one thing and it's healthy. Ok ok I'm just joking. Anyway please tag me at @mysabah if you do that.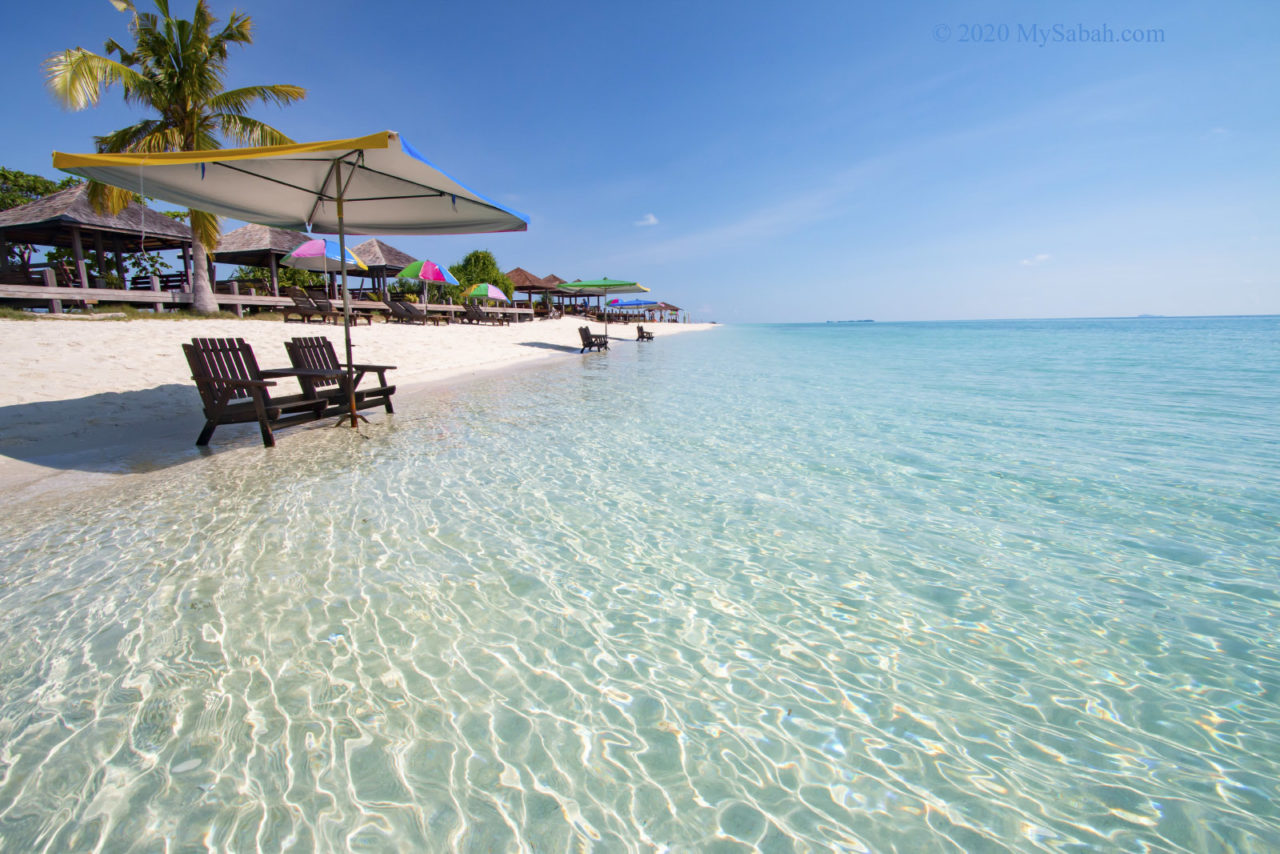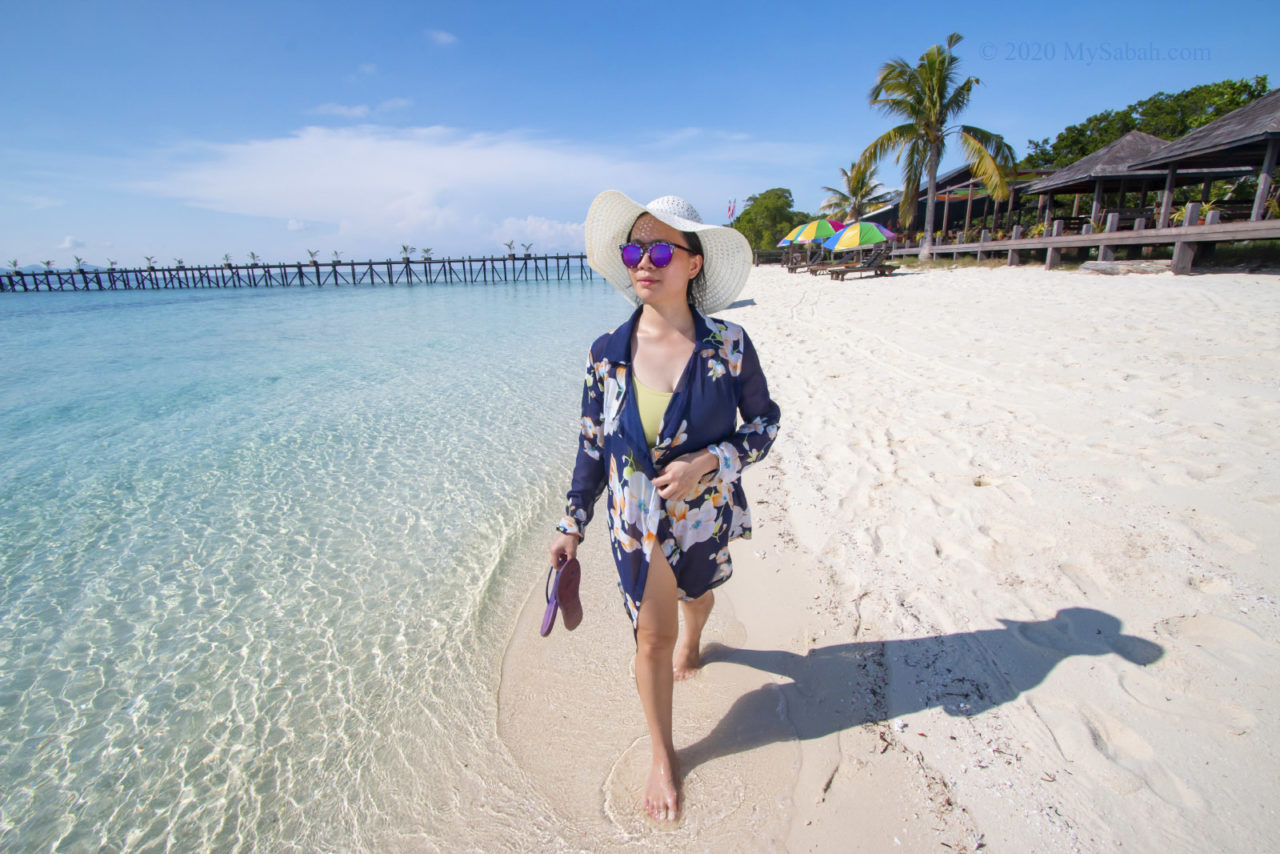 Besides photo-taking as a main activity there, Timba-Timba is a wonderful place to laze around, sunbathing and reading book (the sea breeze cut off the noise of tourists quite effectively). The facilities are quite basic. The 200-Metre-long wooden jetty leads you to a roofed dining hall with benches and chairs, which can fit over 30 people comfortably, and clean toilets are available. You can rest in the beach-side gazebo, which got nice sea view wherever you face.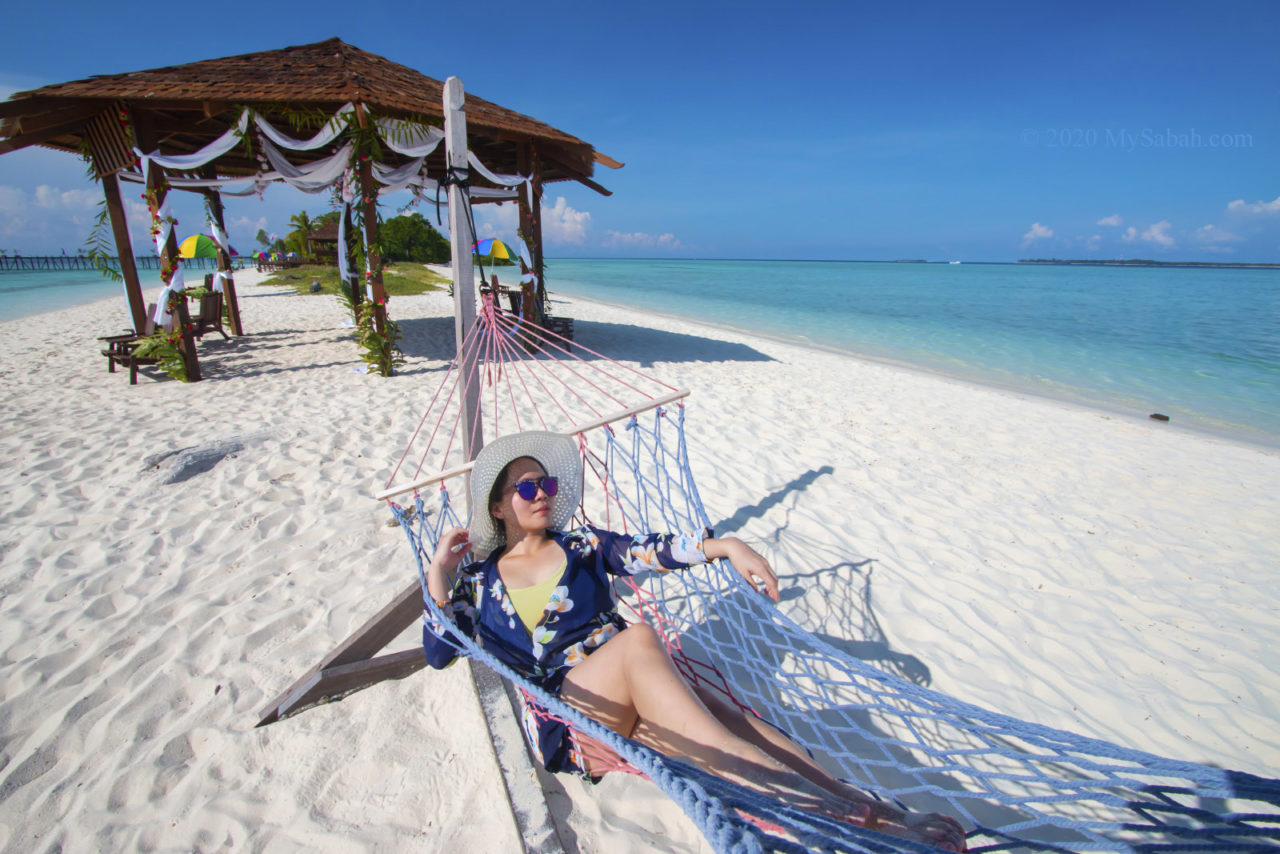 Timba-Timba has about 10 dive sites for scuba divers to check out some frog fish, nurse sharks, moray eels, barracudas, etc. Whale is sighted too but rare.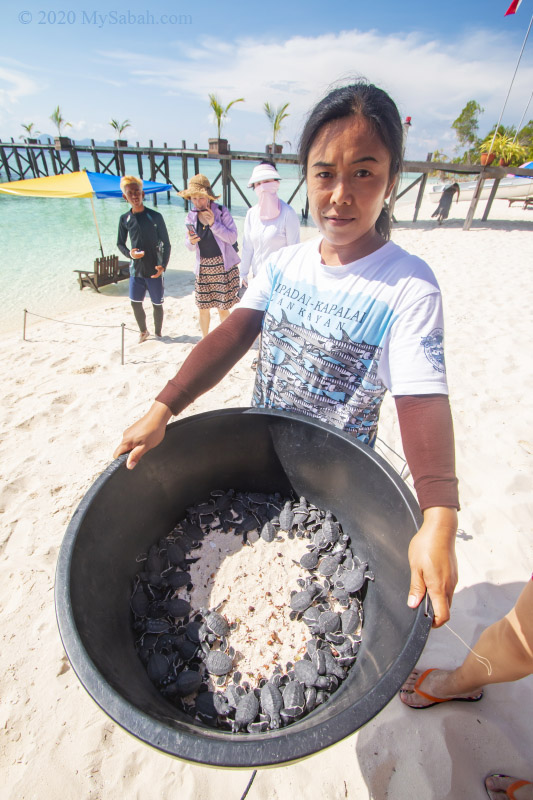 There is no restaurant on Timba-Timba. You can bring your own food or ask your travel agent to prepare lunch for you (usally buffet style). It would be perfect if we can order a margarita or other colourful drink, so we can take photos with it. No accommodation and resort on Timba-Timba so we only can do day trip there, but you can stay in Mataking Island or Pom-Pom Island nearby.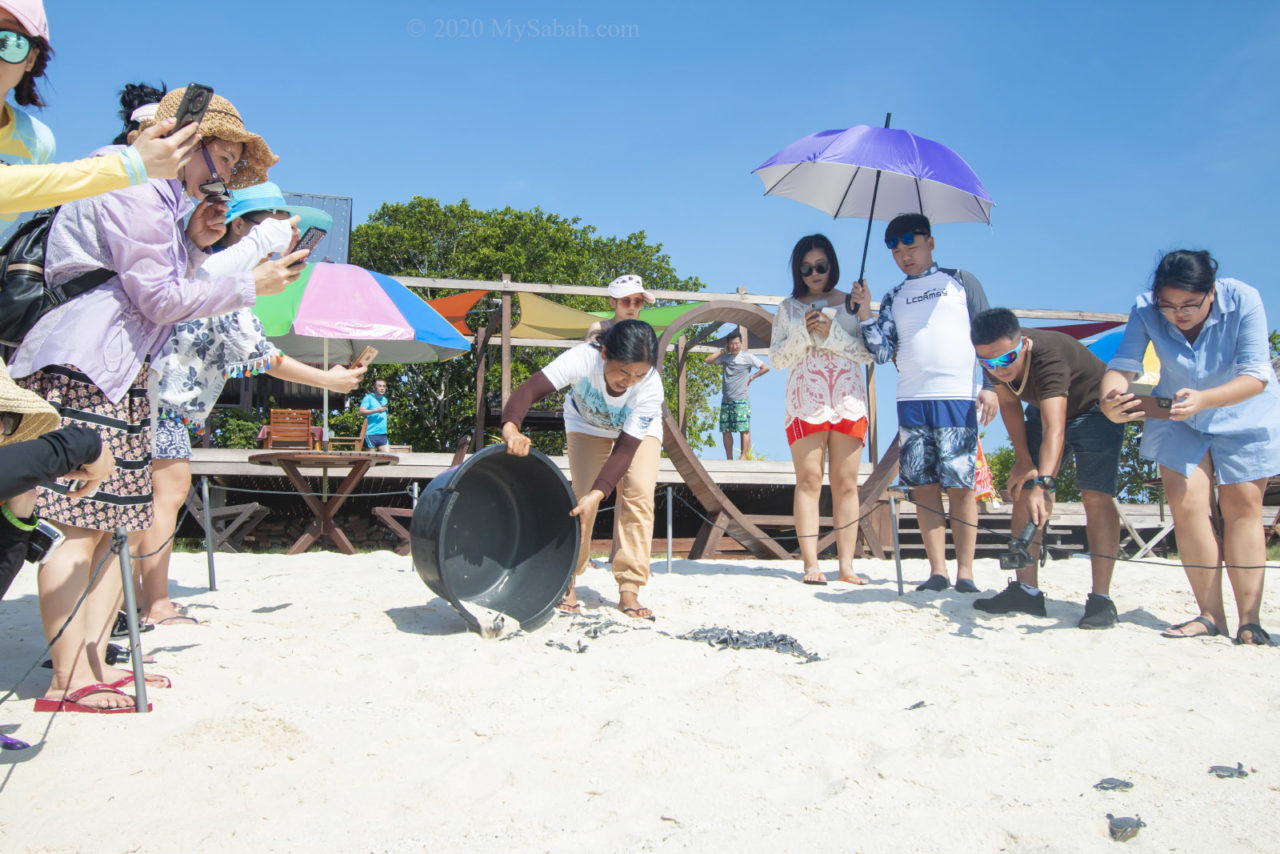 The wide beach attracts some turtles to land and nest. The island has a turtle hatchery to hatch the eggs in a fenced area for protection, and they will release the baby turtles after they are hatched. We even saw some really big turtles foraging next to the jetty. They are so close that as if you can jump on their back and ride.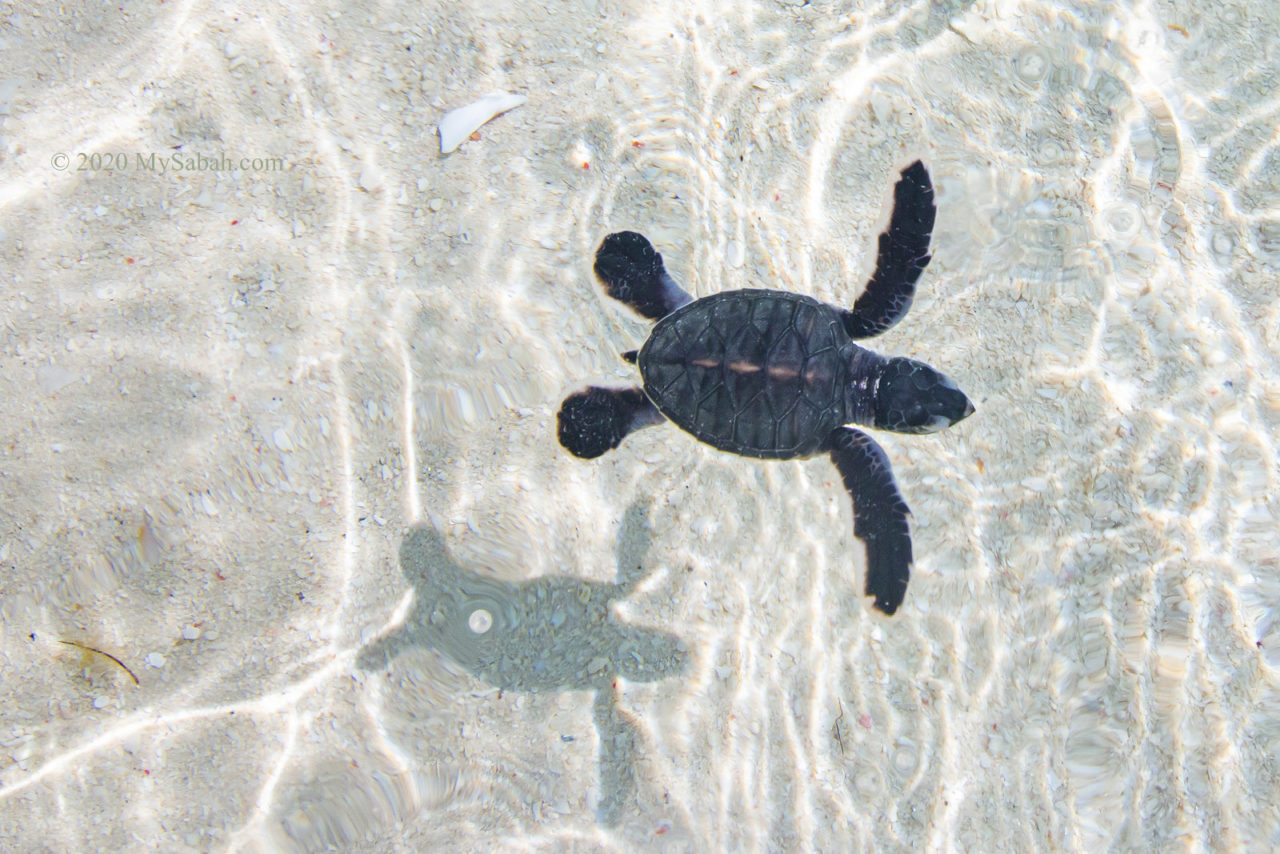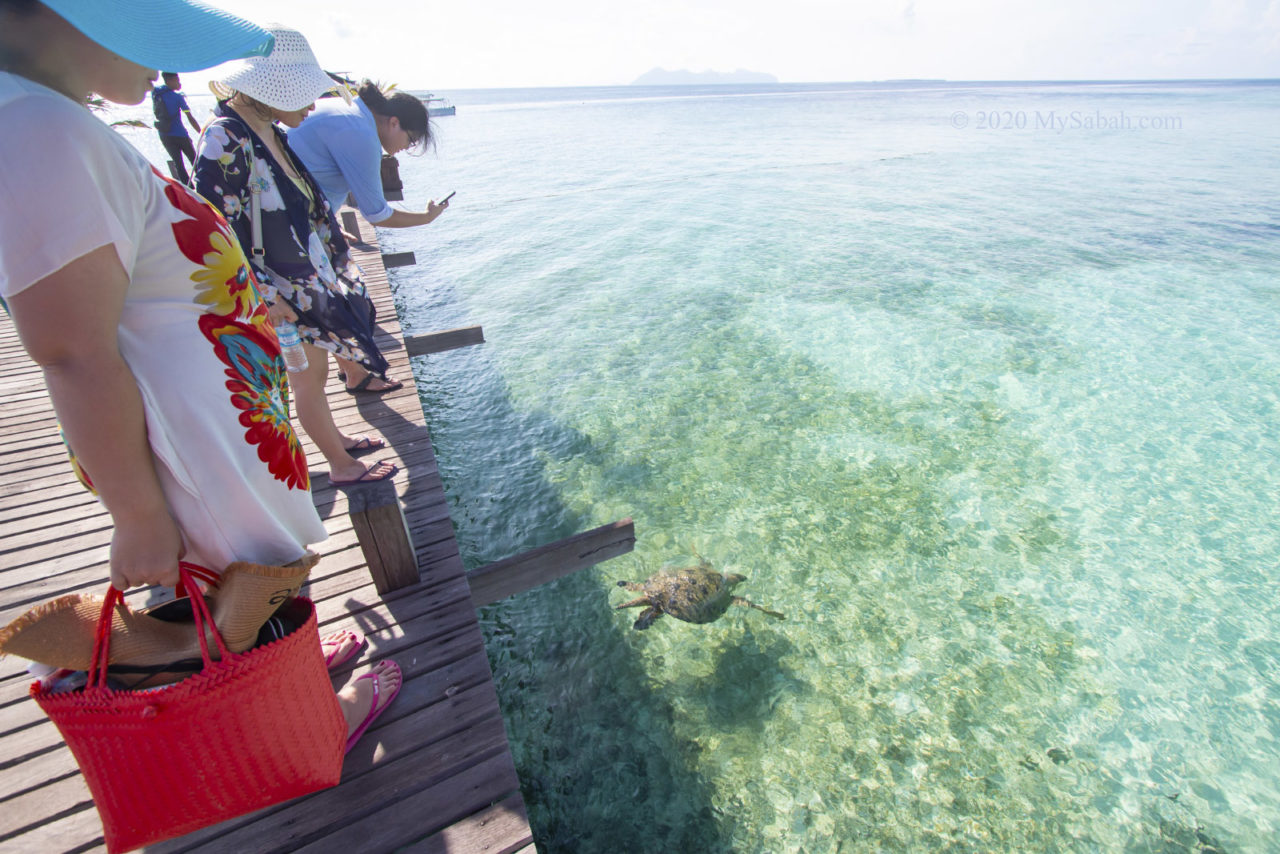 How to get there
To visit Timba-Timba Island (GPS Coordinates: 4.554087, 118.920967, see Location Map), first fly to Kuala Lumpur or Kota Kinabalu city (capital of Malaysia and Sabah State respectively), then take a direct flight from these cities to Tawau City in East Coast of Sabah by AirAsia or Malaysia Airlines. Then get a taxi from Tawau airport to go to Semporna town, which takes about an hour. From Semporna town, the boat to Timba-Timba Island takes about 45 minutes (for 36 Kilometres).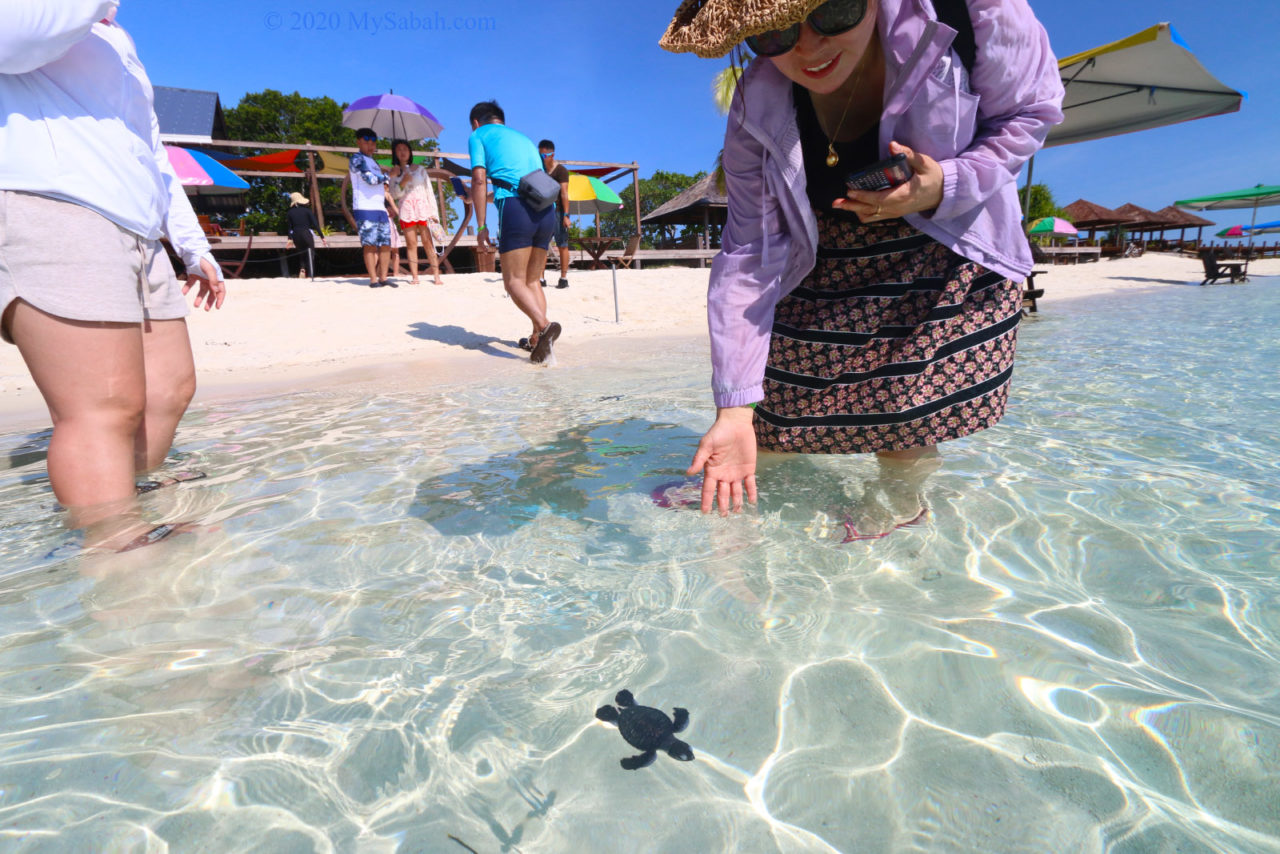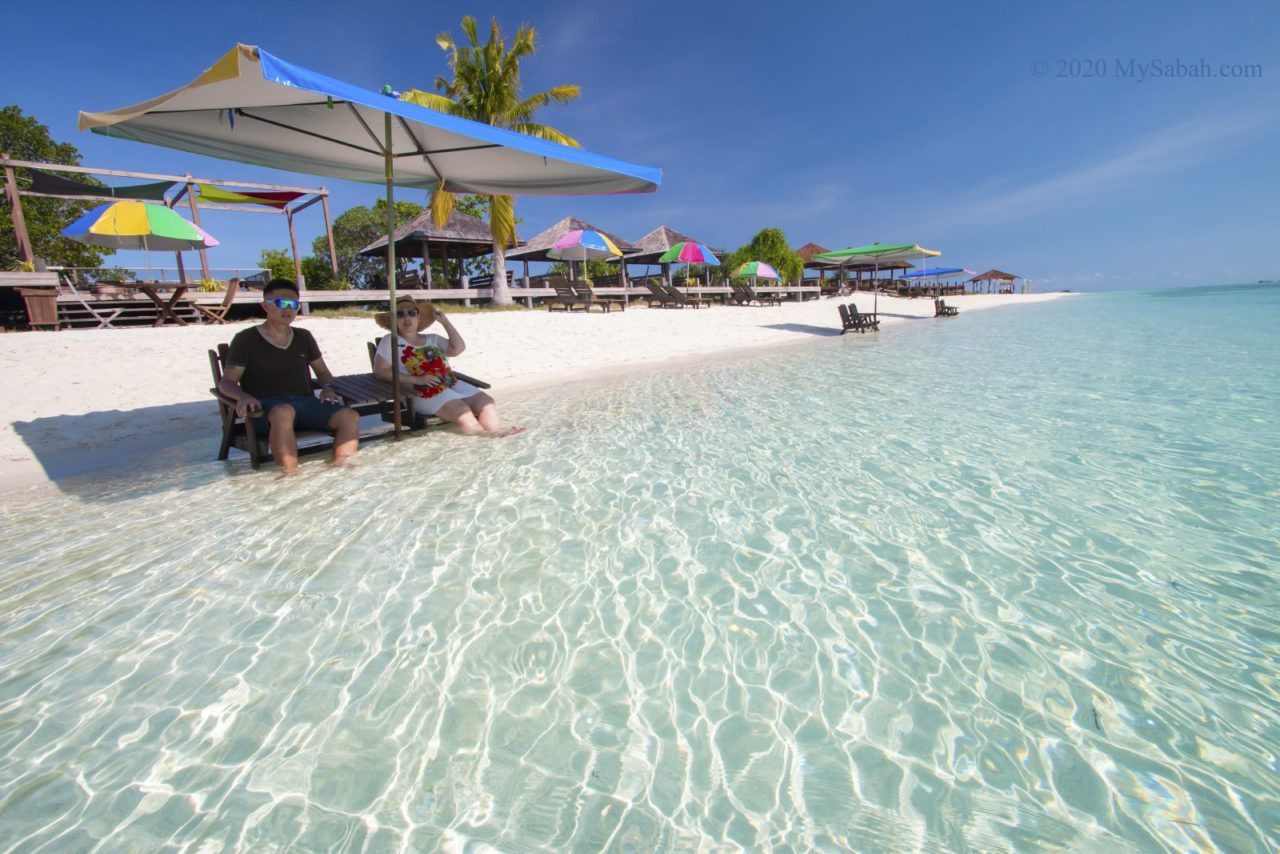 You can sign up for an island hopping tour (mostly day trip) that goes to Timba-Timba Island. Besides this island, usually such tour will bring you to a few islands such as Bohey Dulang and Kapalai. Any hotel / lodge in Semporna can tell you where to register this trip, or you can book in advance with online travel agent like sabahtravel.com.
Photos taken in Semporna, Sabah, Malaysia Borneo