It was a quiet morning in Semporna. I setup my camera and tripod, and waited for the magic moment of Semporna sunrise. Due to the cloudy sky, the sunrise was not particularly impressive. Then I saw a sea Bajau paddling a canoe and headed to my direction.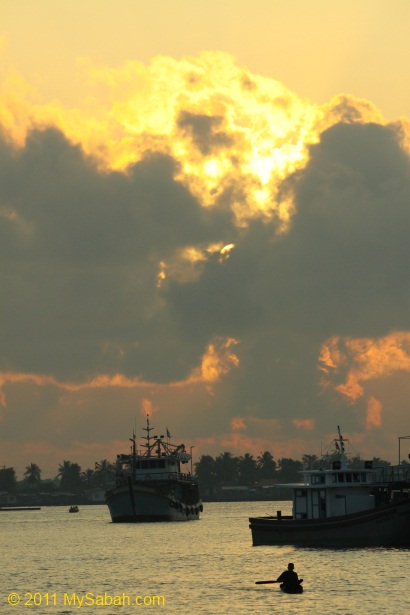 Being focus in the sunrise shots that I wanted to get, I just ignored this common scene in the sea of Semporna.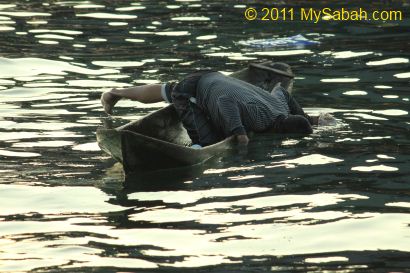 But what this fisherman did next stimulated my curiosity. He submerged his head into the water and maneuver the boat with one foot, as if he was looking for something.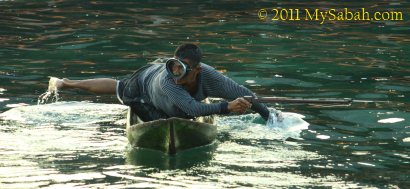 Then I noticed he carried a speargun.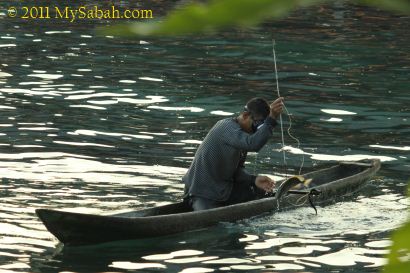 But no worry. He was hunting for fishes under the stilt houses of a sea resort.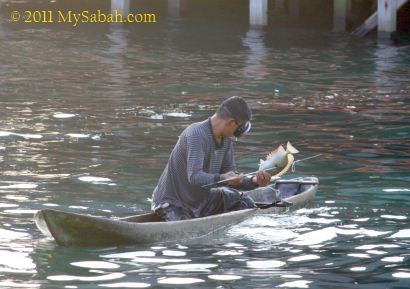 As the sunrise was over, I just observed him from a distance. He had a fruitful day, he got a fish every few minutes, even better than fishing.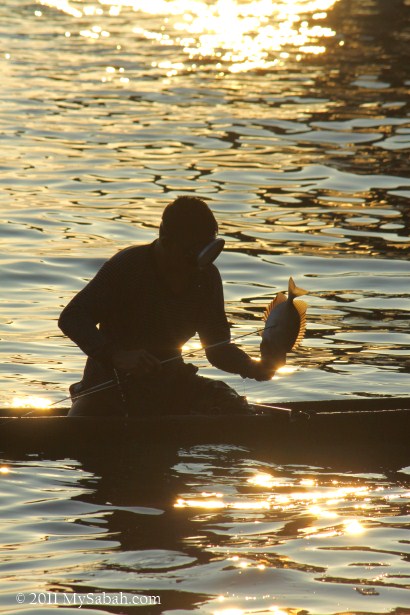 He seemed happy with his caught too. After getting 6 or 7 fishes. He gave me a friendly smile and left. The morning was back to silence again.
You may watch the 30-sec video below to see him fished:
My mom was an expert in speargun fishing too. She made her own speargun with umbrella metal stretcher, rubber tyre, wood, string and iron wires. Then she would catch a lot of fishes and prawns in river with her brothers. Every time she told me this same old childhood stories, her eyes sparkled, like she was recalling a happy past, though her family was so poor that time. Fish is a vital source of protein for poor men.
From that fisherman, I saw how my mother lived.
Photos taken in Semporna, Sabah, Malaysia Borneo