As part of the training in Miki Survival Camp, Mike, our guide, introduces a fun way to fish crabs without hook and fishing line.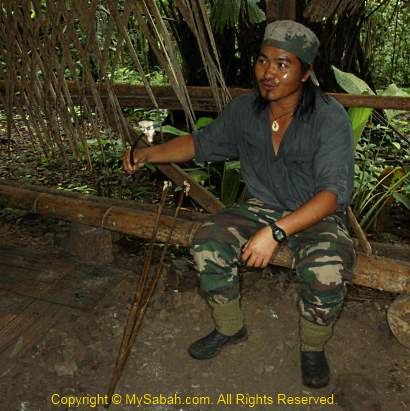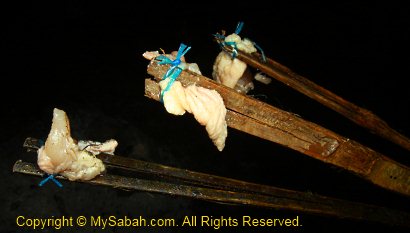 All you need is a bamboo stick with split end to hold a pieces of unwanted meat such as chicken skin or fat. Later we learn that earthworm works the best but you need to tie the worm to the string so it won't break apart.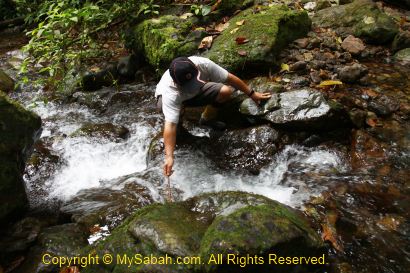 Then we go to a small stream nearby to fish for crabs. Though we don't see any crab in the water, we know they are hiding under the rocks and in the holes.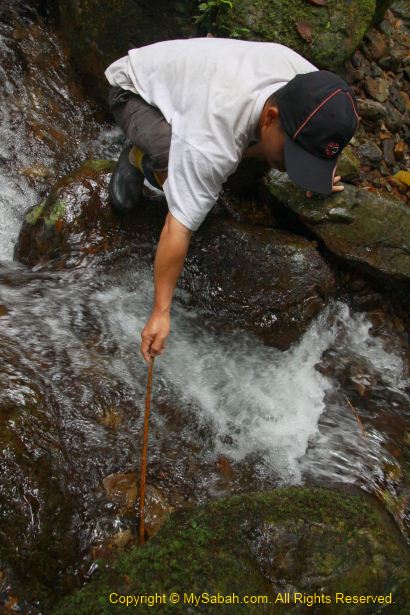 What we need to do is to place the bait near the possible hidden spot of crabs. The crab will be attracted by the bait and come to pinch it. Once you feel the pulling force from the crab, just slowly withdraw the stick.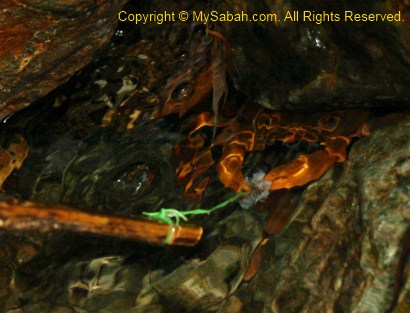 You will see crab being lured out of the hole, follows the bait and try to get a hold of the meat. Once you are sure that the crab pinches the meat firm enough, you can pull it out of the water.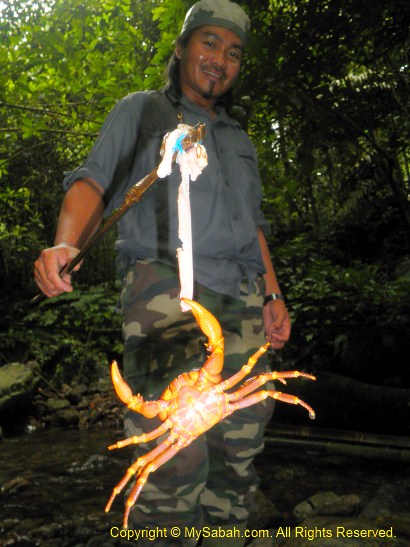 See! Mike got a greedy and stupid crab! However, it's not as easy as it looks. I try a few times but the crab escapes. If you fail to fish it in first time, the crab will become cautious and may not dare to hold onto the bait.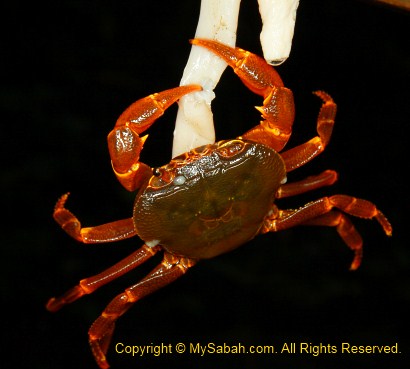 Mike and Jimmy got 4 or 5 crabs in less than half an hour. The crabs are in bright orange color, very beautiful but quite small.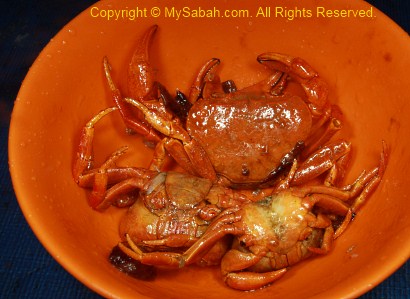 All freshwater crabs in Sabah are edible. Mike cooked these crabs with oyster sauce. The smell is so nice. The meat tastes good too though it's not much.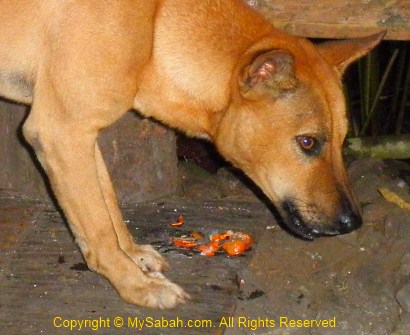 Gontong, our dog, also enjoys the crab shells left over by us, so funny.
You may watch the 90-sec video of crab fishing below:
Related posts:
Miki Survival Camp
Fishing for ??? (guess!) in Kuala Penyu beach
Photos taken in Kota Belud, Sabah, Malaysia Borneo