To promote tourism, it is obvious that our government wants each Sabah town has its own unique local pesta (festival). For example, Maize Festival for Kota Marudu, GATA for Sipitang, Kalimaran Festival for Tenom, Tamu Besar for Kota Belud, Gambus Festival for Papar, Sago Festival for Kuala Penyu, Lepa-Lepa for Semporna, Coconut Festival for Kudat, etc. Now Beaufort town has Pesta Kulintangan. Hmm… I predict soon Tambunan would be the next town has its own festival.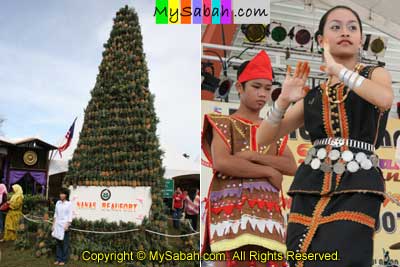 Last Sunday I was taking the free transport, provided by Sabah Tourism, to visit Beaufort. Same as other festivals, they have cultural performance. I was quite disappointed coz there were not many show went on. Most of the fun had happened on Saturday, where the VIPs came to launch the festival. Anyway, it is a good chance to experiment my new toy, Canon D400. The picture at the left above is the Beaufort pineapple tower. Visitors can guess how many pineapples in it, to win a prize.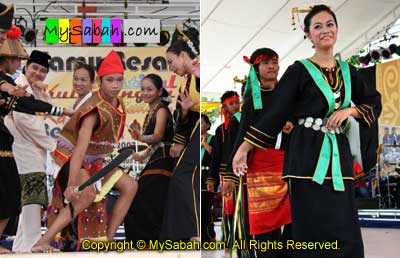 The ground was so wet and muddy. I can plant paddy on it already. But this didn't stop visitors coming in. There were some exhibition going on too.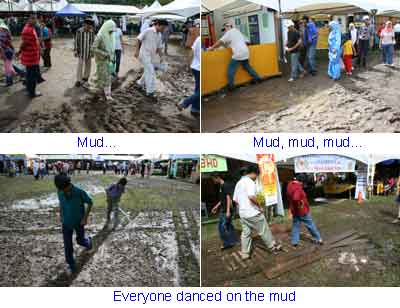 The main event of this festival is Kulintangan competition. I estimated there were more than 10 teams participated. Kulintangan is a traditional musical instrument of Sabah. I have introduced it in my previous blog.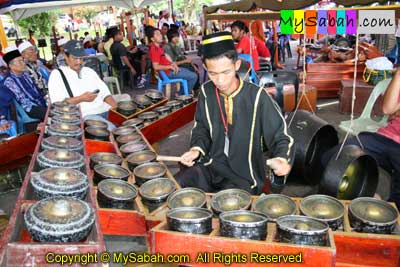 However, the most interesting part was a song performance by a small boy. He is probably the coolest kid singer that I've ever seen. His song and expression were packed with so much emotion and sorrow that made me thought we adult not the only one with issues. So funny…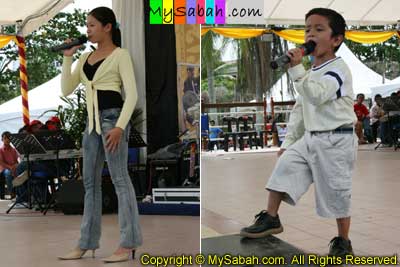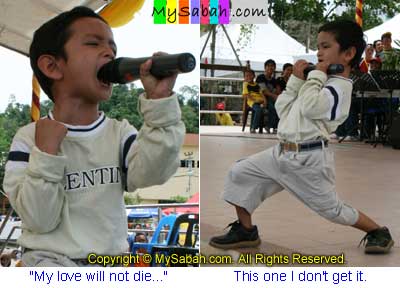 Photos taken in Beaufort, Sabah, Malaysia Borneo