I went to the PC exhibition on last Saturday. Just want to walk walk and didn't plan to buy anything, coz I want to save some $ to buy a Canon speedlite 580EX II and a 50-250mm USM IS telephoto len next month. Hopefully Canon will have Xmas promotion soon. At first I thought owning a SLR could make myself feel good about my photography. Somehow the opposite is more true. Without backing by good knowledge, my photos suck. Anyway, that doesn't stop me from having fun.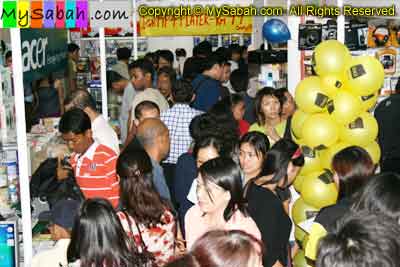 Hey, I didn't know there was a model photography session in the fair. Happily I shot many crappy photos. I tried different camera setting and most photos turned out blur, coz the model was always moving. So I only can share two photos that I consider ok. The first one looks good, but later I notice her hand is big coz it is nearer to my len..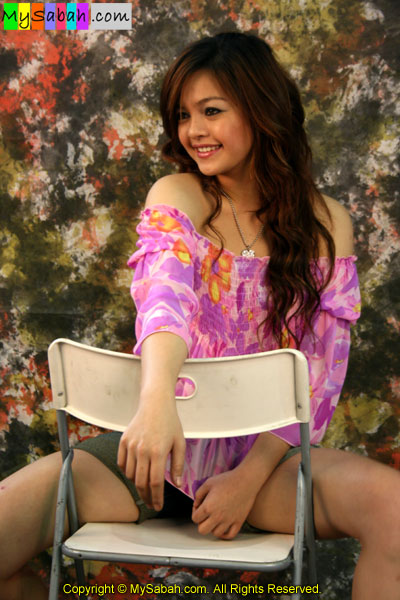 The one below is a bit overexposed but I like the subtle shade. If you have been reading my blog, you would who she is. I heard that she dressed "sexy" (by the dress code standard of Sabahans) in the morning session. Too bad I missed it.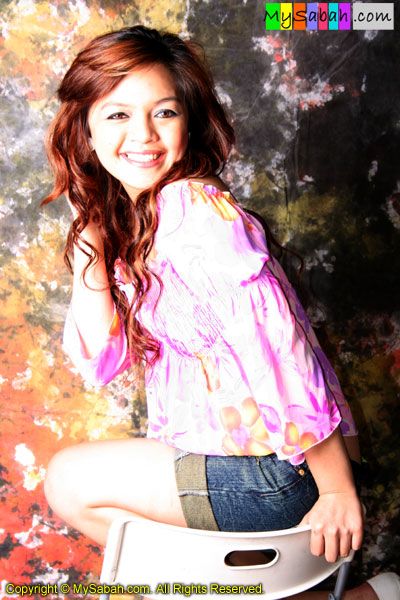 There was a booth that helped you to print out A3 poster for only RM5. Their business was quite good, consider a A4 photo normally costs about RM8+ already. Some even wanted to print a 1 Megapixel photo on the A3 paper. I could not believe they were still so happy with the outcome. Probably only the story behind the picture is more matter to them.

Even though I had tried to stop my hand from reaching the pocket, I bought a new 1GB thumbdrive, which was only RM28. It is to replace my big antique 128MB thumbdrive (costed me RM100+). It is so fat (I call it "torpedo") that it can't plug into the PC if other USB port that next to it is in use. It has served me well for over 5 years. Hopefully the new thumbdrive can serve me another 5 years, haha…

Sorry ah, I spend less time to update my blog now. Nevermind lah, for many events, there are always more than one blogger reports it (one of the reasons that makes me lazy to do event coverage). We are lucky to have so many dedicated Sabah bloggers. You have a lot of choices now, happy?
Photos taken in Kota Kinabalu, Sabah, Malaysia Borneo