Night Safari
Night jungle trekking is the most exciting activity of Uncle Tan's adventure. The forest in the dark is a busy world. Our night safari started at 9 PM, the time where all the creepy creatures such as snakes, spiders, scorpion and centipedes come out to hunt for prey. Our camp area is both a jungle and a flood plain, so the forest floor is wet and muddy. We had to wear rubber boot.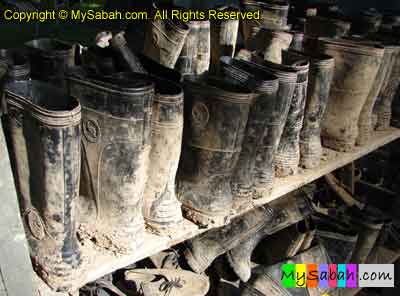 Click Here to see more photos of Night Safari >>
Don't touch the leaves and branches in the dark, as there might be something poisonous hiding in it. We were walking in the dark with torch light. To look for animals, just scan the surrounding with the torch light and look for the relection from animal's eyes. From the colours of the eye reflection, you can tell what type of animal it is. I'm not sure if I remember correctly. Red colour is small mammals, green colour is snakes, white colour is spider.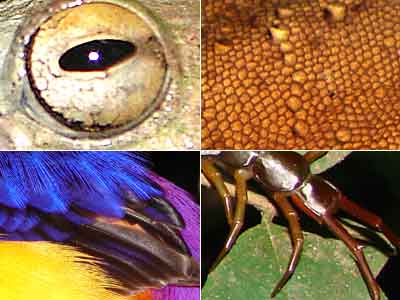 Click Here to see more photos of Night Safari >>
We saw a lot of frogs. It is a good sign. That means there are plenty of bugs. If there are a lot of frogs, it will attract snakes. Too bad we didn't see any snake that night. We found whip-tailed scorpions in the tree holes. The guide said if he caught a scorpion, he would put it on our hand. Yes, he meant it. This is part of the experience.


Click Here to see more photos of Night Safari >>
Our group moved slowly in the dark. The guide is really good in spotting animals. Sometimes you have to look above your head. We saw the big Ghost Spider. We also found birds such as Kingfisher and Heron. They rest motionless on the tree branches. They were so near that we could catch them by hand, but they didn't flee, as long as we kept quietly. I tried to take more photos, so I was left behind the group a few times. I wish I could stay longer for more.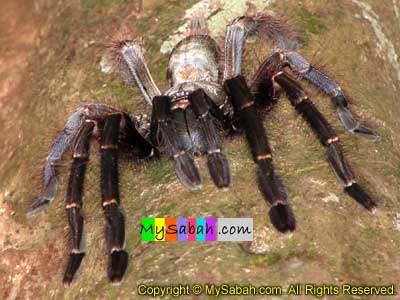 Click Here to see more photos of Night Safari >>
Leech is not so common there. I was bitten by leech before. They can crawl into your shoes without alerting you, until you feel a bit cold and itchy between your toes (leech sucking blood). They say you need to be "lucky" to get one there. Somehow the fear still made me felt that there was something crawling on my legs. Later a guide showed us a tiger leech he caught. Beautiful, isn't it?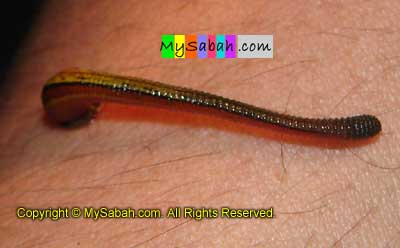 Click Here to see more photos of Night Safari >>
Another "exclusive" experience of this camp is to take shower with the river water. The water is pumped directly from the river. Its colour is a bit yellowish but consider clean. I used it to take shower and brush my teeth, just like other villagers living next to Kinabatangan River. Though I have a weak and sensitive stomach, I didn't get sick. Of course, you have to filter and boil it before drinking.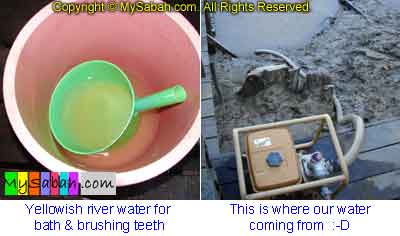 Click Here to see more photos of Night Safari >>
Next day we saw every house along the river got the thing below, hahaha…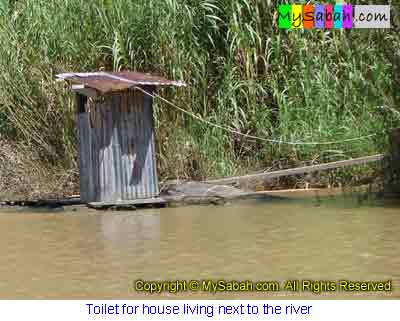 Click Here to see more photos of Night Safari >>
Photos taken in Lower Kinabatangan, Sabah, Malaysia Borneo