Today is New Year Eve. You might think that Smoke Head would go celebrate in a big party today. You are wrong. This year is the 1st anniversary of the Tsunami disaster 2004, so seem like everyone wants to keep the Xmas and New Year celebration low key. All hotels come up EXPENSIVE New Year Eve dinner package. Frankly speaking, I think food would not taste better coz of New Year Eve, so no point I pay extra for it.
This morning I went to Tun Fuad Park and walked up to the top of the hill. Why I was going there? This morning I saw a lot of dense cloud floated across lowly on top of KK, so I wanted to see if I could get a nice shot from the top of the hill.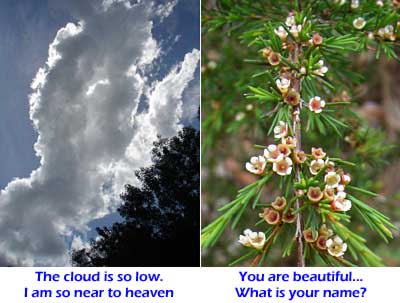 On the way up to the hill, Tun Fuad Park also got some small animals and bugs that can be interesting photography subjects. I remember I saw 1 inch big ants there 2 years ago. I returned to Tun Fuad Park a few times and could not find them again. It is quite hard to take macro shot, as the bugs would run like hell when they see me. Some even bite me.