Do remember the name Ngiu Chap, if you want to have "a taste of Sabah". Literally Ngiu Chap means "Mixed Beef" (牛杂 in Chinese), which is a mix of beef slices, tendon, tripe, meat ball, liver and tongue cooked in yummy beef broth. Usually we eat it with Mee (yellow noodle) or Mee Hoon (rice noodle).
There are many Sabah restaurants serving Ngiu Chap. Personally I recommend Kedai Kopi Loi Hin (来兴茶室 in Chinese) in Donggongon town, about 10 KM away from Kota Kinabalu city (KK). Loi Hin has been making one of the best Ngiu Chap in Sabah for over 40 years.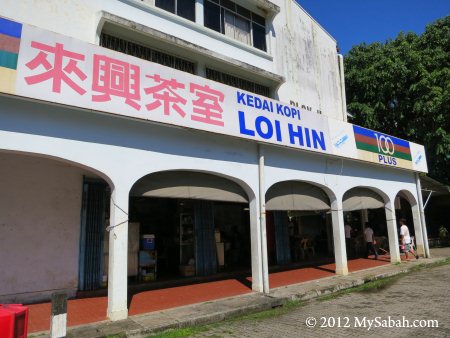 Pic: Kedai Kopi Loi Hin (来兴茶室), "Kedai Kopi" means Coffee Shop.
Kedai Kopi Loi Hin is listed as one of the "100 Best Kopitiam of Malaysia" published by Tourism Malaysia. (Kopitiam means Coffee Shop)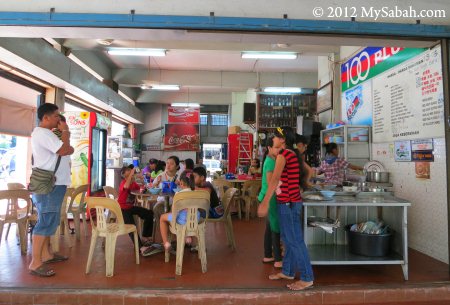 Loi Hin is open from 7am to 3pm daily, and it's always full during meal time.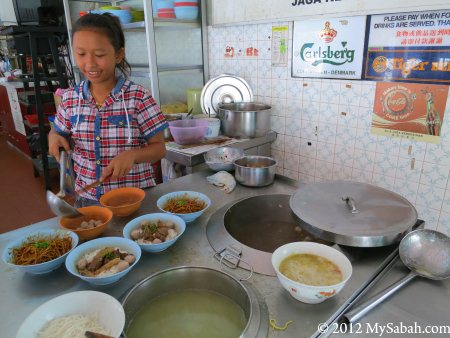 Pic: worker preparing Ngiu Chap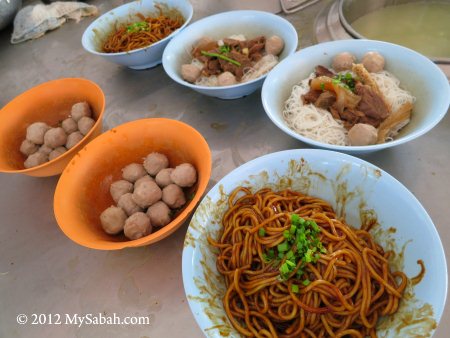 Pic: Ngiu Chap served in different style. Most people order Ngiu Chap Mee (yellow noodle in beef soup, 牛杂汤面 in Chinese).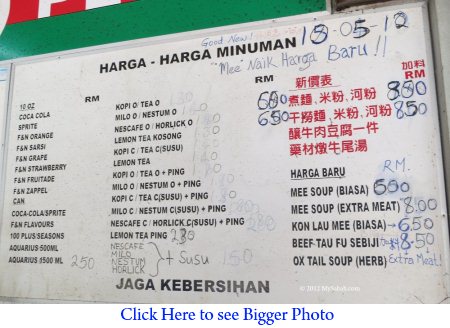 Pic: the food menu
Each bowl costs about RM10 (≈USD2.30), RM12 (≈USD2.70) if you request "ka-liau" (extra meat). *Prices as of Feb 2023.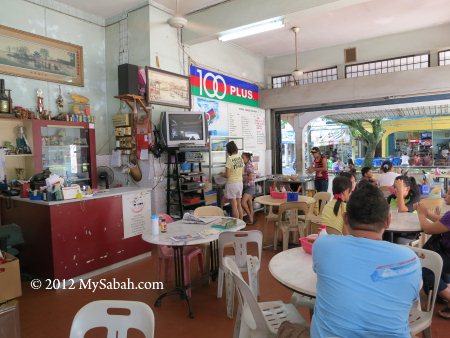 Loi Hin is a typical Chinese coffee shop. Besides Ngiu Chap, you can order hot and soft drink such as coffee and tea here.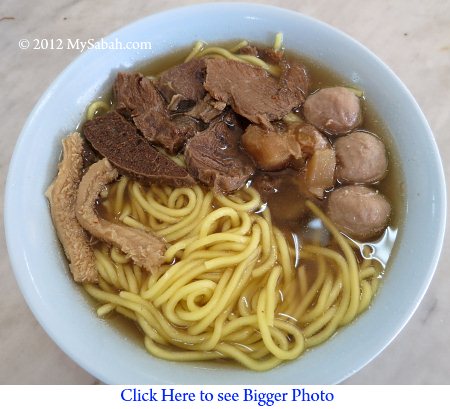 Pic: Ngiu Chap Mee (Mixed beef soup served with yellow noodle, 牛杂面 in Chinese)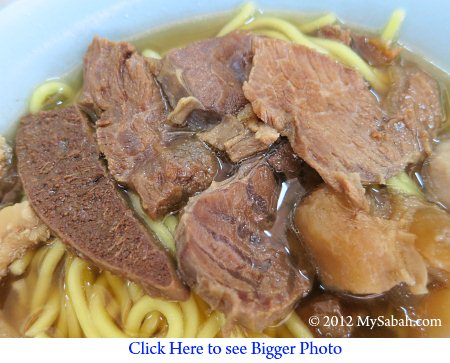 Pic: close-up of Ngiu Chap Mee
As always, it's delicious, with tangy aroma of beef, and the meat is fresh. The spleen tastes a bit raw and fishy though. The hot soup is the best part, it's thick, as if they cook the whole cow in soup (just kidding). Usually I take one or two spoons of soup to excite my taste buds before eating.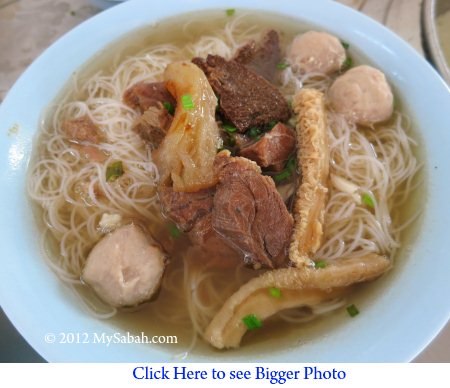 You also can ask them to serve Mee Fong (white rice noodle, 米粉 in Chinese). The rice noodle is thinner and taste less oily.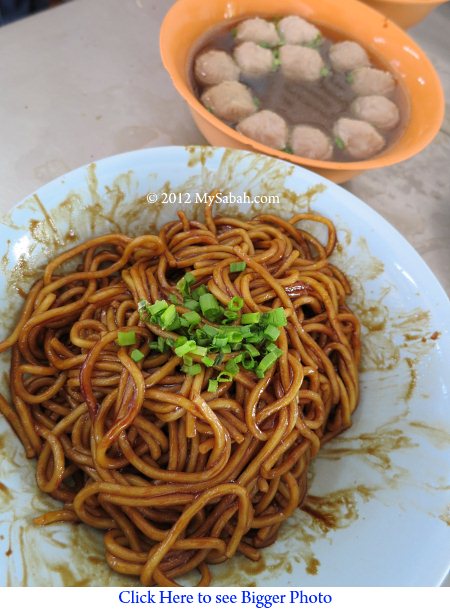 By default, the noodle is served in soup. Order Kon Lau (dry noodle style, 干捞 in Chinese) if you prefer the Ngiu Chap soup served in separate bowl.
Below is the location map and contact of Kedai Kopi Loi Hin:

View My Sabah Map in a larger map
Address: Block H, Lot 8, Ground Floor, Donggongon New Tonwship, Penampang, Kota Kinabalu, Sabah, Malaysia.
Phone No.: +60 88-712136
Loi Hin has 3 branches in KK, opened by the sister and brother of the owner, Mr. Yong, at Donggogon, Foh Shang (behind Millimewa supermarket) and Inanam (also behind Millimewa supermarket).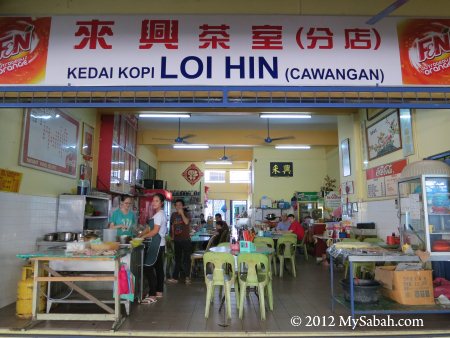 Pic: the Donggogon branch is less than 50 Meters away from the main shop.
Photos taken in Penampang, Sabah, Malaysia Borneo