Besides Tanjung Aru and Waterfront, now Kota Kinabalu has another nice spot to enjoy sunset. It is just behind Wisma Merdeka and Hyatt Hotel.
Please enjoy it while it is "free". Who knows one day someone wants to "privatize" the place and charge you entrance fee.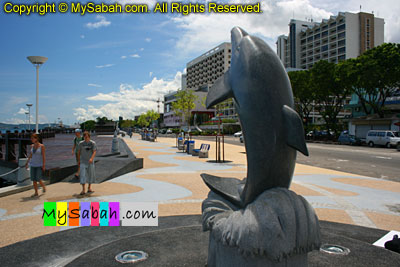 Though it is newly open, it has already become a hot spot for locals to hang around during the sunset hour. The fish statues are the favourite photo-shooting spots. People like to sit on them to take picture, so I better photograph them before they wear out.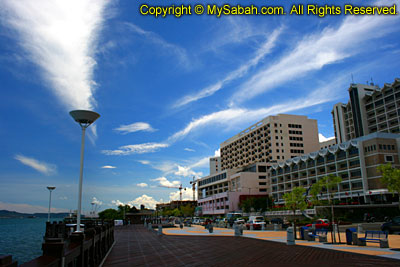 The sunset view is nice there. I wanted to get some sunset photos, but the weather has been uncooperative lately.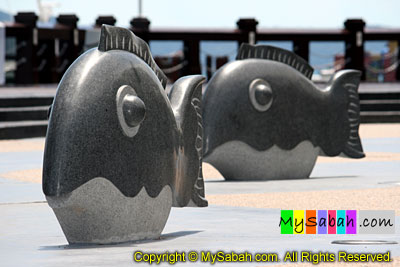 The photos here were taken in the morning. That's why there was nobody around. And I was lucky to include egrets in my photos when they felt safe to wander around. I also played around with different angles and composition. The cloud formation was interesting too.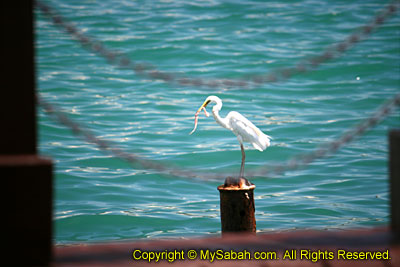 When the weather turns good, I will come here again to get some sunset shots… Wait for my sunset version then.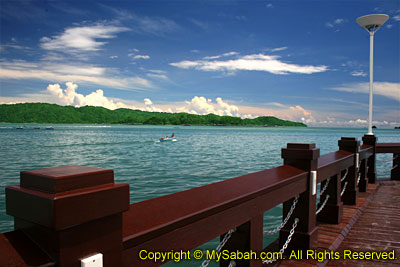 You can click the thumbnails below to see bigger photos:
Photos taken in Kota Kinabalu, Sabah, Malaysia Borneo