Last week (April 9) I bought the stamps of Malaysia World Heritage sites coz Mount Kinabalu was one of them. I got the first day cover, miniature sheet and post card (all shown below). Actually I had stopped collecting stamps since e-mail replaced postal mails. Though the e-mail is delivered in lightning speed, the mail inherits the coldness of technology and is lack of personal touch. Collecting stamps sounds like an out of fashion interest, so I was surprised there were stamp collectors already waited there before the post office opened. Without doubt, no young faces.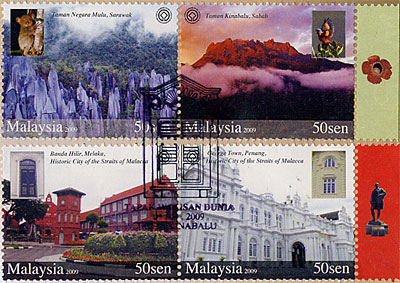 Collecting stamps was used to be my hobby during the old school day. I was so crazy that I went to a stamp stall in Gaya Street at 7am every week, coz the seller had very good collection of stamps. It was like a treasure hunting and until today I still can't find the similar hobby that offers the same thrill. The old North Borneo stamps are my favourite, may be their old-style wood like pattern, in contrast to the colourful watercolor stamps today. Few years ago, I even went to eBay to bid for stamps. Well, probably I just wanted to get a feel of my old day happiness.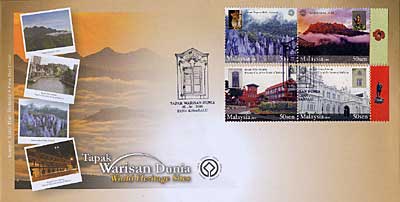 Stamp is like mini document that tells story about the past and present of a country. We need to know how to take care of the stamps. For example, we are supposed to move the stamps with tweeter instead of finger, because the sweat and oil on our skin will oxidize the stamps and make them turn yellow.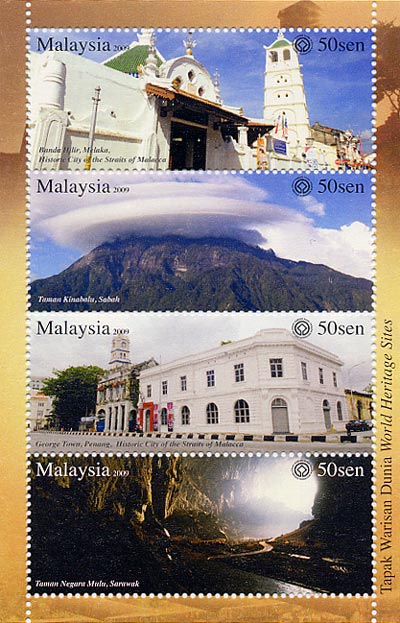 Though I seldom shop for stamps, I would be happy if anyone gives me some old Sabah stamps. The rare red cross and Japanese occupation stamps interest me the most, but they cost over thousand per set now.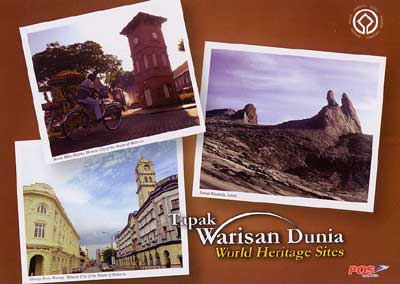 The purpose of world heritage site is to protect and conserve the locations with history and scientific values. However, from what I read on the news, Malaysians see it as a $$$ business for tourism instead. Very fast the friendly contractors and developers will propose to build resorts and stuffs there.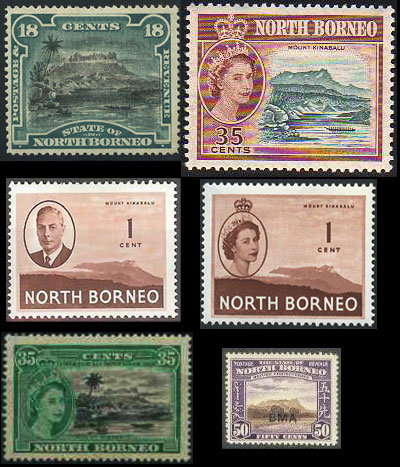 Above are old North Borneo stamps about Mt. Kinabalu, the angle very different from today version right? I guess the pictures were based on the view from Beaufort. The modern stamps of Mt Kinabalu are usually the view from Kundasang and the top, which is not so accessible during British colony time. One of them is over 100 years old. The newer set is also about 50 years old. Hmmm… their designers are very lazy too, keep on reusing the same picture.
Photos taken in Kota Kinabalu, Sabah, Malaysia Borneo