Please pardon my ignorance, coz this is the first time I see this. I noticed an unusual truck when I drove along the Lok Kawi Beach.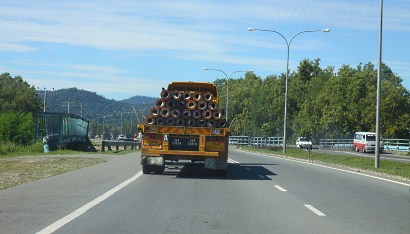 As you know, every vehicle has only one registered plate number, no matter how big and small it is.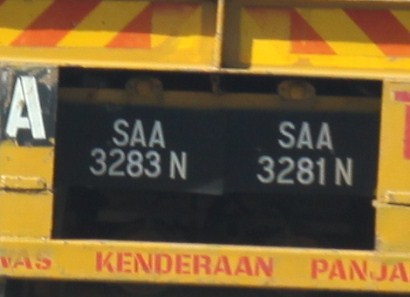 This long truck has 2 car plate numbers?!! Why ah? Probably this vehicle has two driver seats or it is meant to confuse the police? I might be drunk but my camera proves that my vision is Ok. I didn't overtake this truck to see its plate in front. Who knows it may have two different plate numbers in front too, lol.

Another funny thing is – it also seems to have two set of speed limits? Left side is 50 KM/H and right side is 60 and 70 KM/H? Anyone can explain? I'm interested in getting two plate numbers for my car too.
It has been a long time I didn't update this blog. I suffered high fever (viral infection) and allegic to medicine for 10 days. I still feel weak until now..
Photos taken in Lok Kawi, Sabah, Malaysia Borneo