Mount Kinabalu is the highest mountain of Malaysia and Borneo. One of its legend says a woman was turned into Mount Kinabalu by her grief because after many years of waiting, her Chinese husband never returned, thus another nickname for Mount Kinabalu is China widow mountain. The story doesn't end there. After she becomes rock, another mountain born in her village. That's Mount Nungkok (Gunung Nungkok in local language), which is also known as Anak Kinabalu, means the Child of Kinabalu.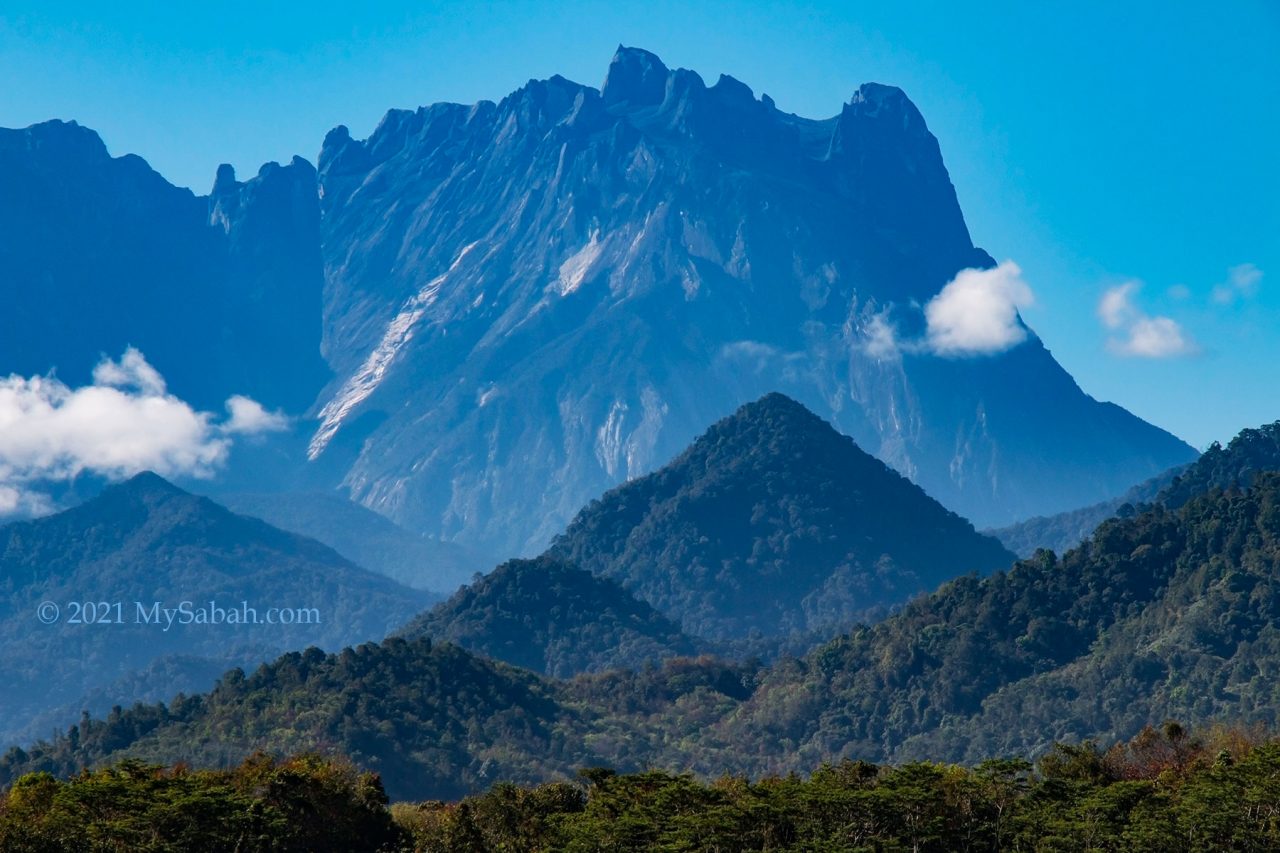 Standing at less than half the height of Mount Kinabalu which is less than 9 Kilometres away, Mount Nungkok does look like a baby sitting at the feet of majestic Mount Kinabalu. Looking from the angle of Kota Belud, the ancient gateway to climb Mount Kinabalu, these two mountains are positioned side by side like twin mountains. No wonder people think they are parent and kid. When Mount Kinabalu is hidden in the cloud, Nungkok is sometimes mistaken as Kinabalu by non-locals.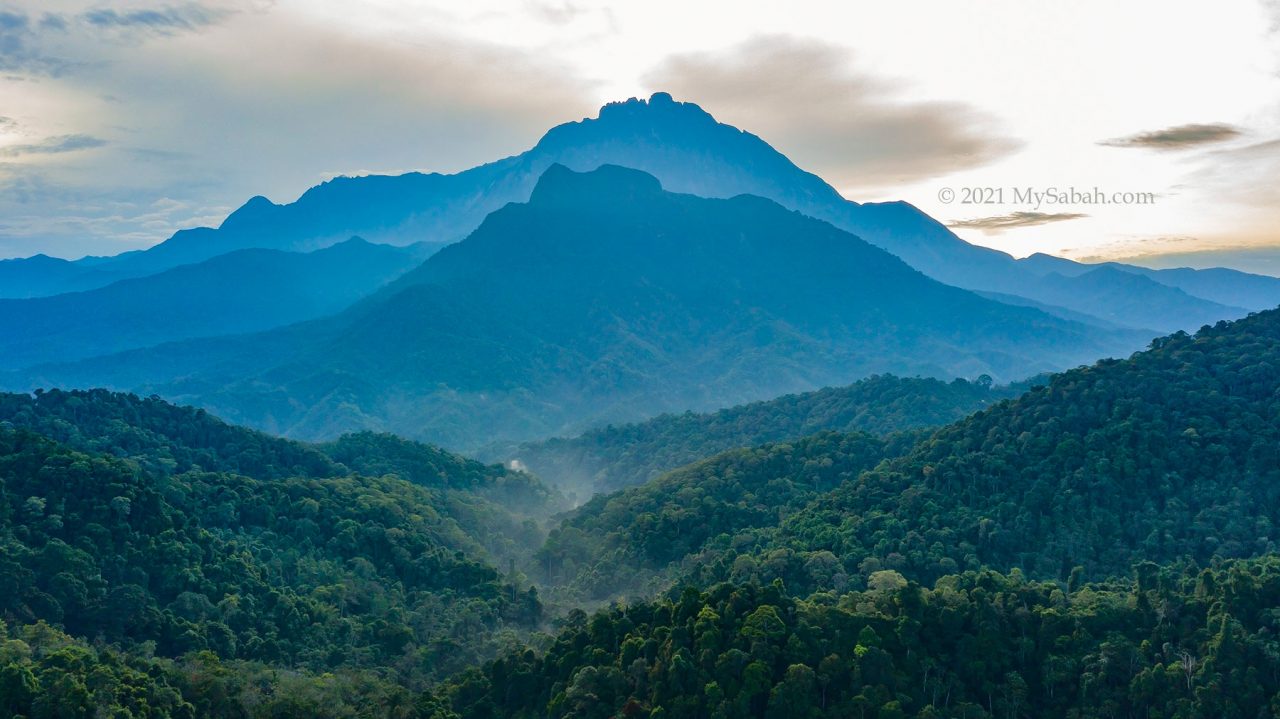 However, Mount Nungkok is not as famous as its parent and still a mysterious mountain. Same as Mount Kinabalu, Mount Nungkok is also part of Kinabalu National Park and have its flora and fauna fully protected by conservation laws. Climbers would spot blooming rafflesia flower, exotic orchid and endemic pitcher plant on this mountain, as well as wildlife such as deer and binturong bearcat. In the past someone mined gold in this mountain. I was told by village folk that there is a bat cave in Mount Nungkok too.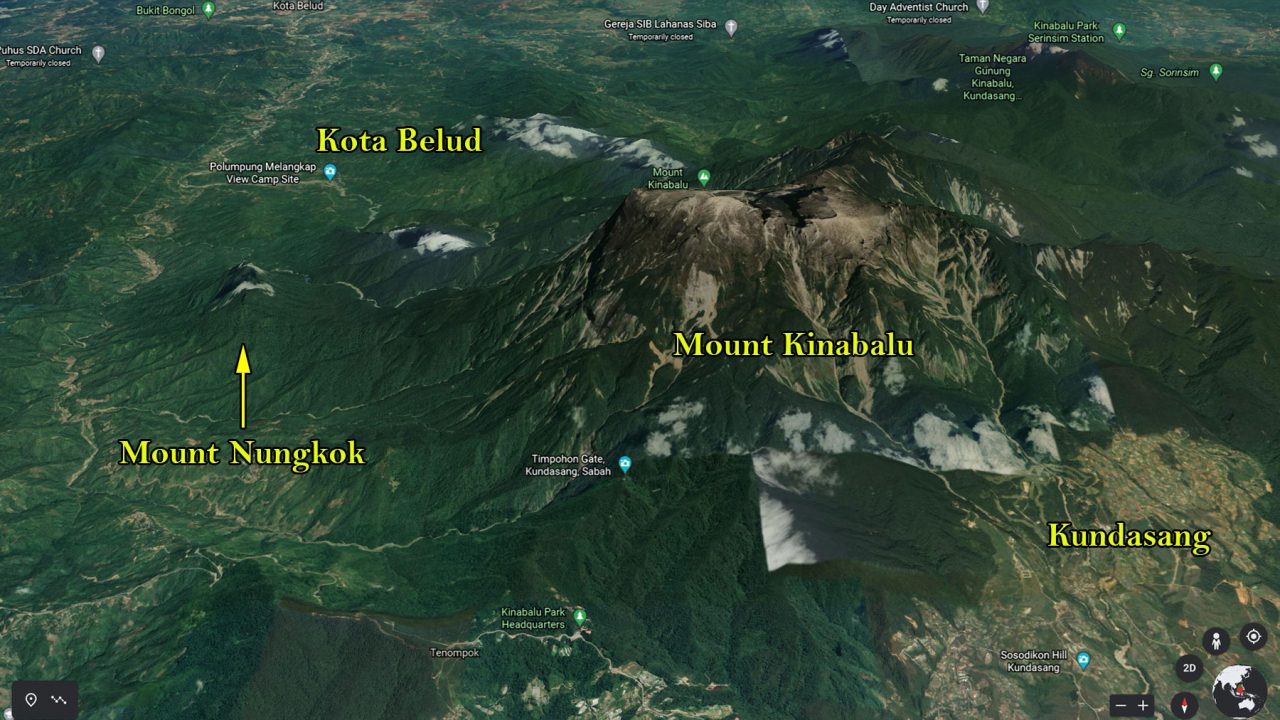 Viewpoints for Mount Nungkok
The most interesting feature of Mount Nungkok is – it differs in shape if viewed from different locations, as shown in the time-lapse video below (I used over 1,200 photos to create this 4K video so please watch):
You don't need to travel more than two hours to have a spectacular view of Anak Kinabalu. You have better chance of seeing it before 8am during fair weather, both mountains covered in dense mist after 9am in most days.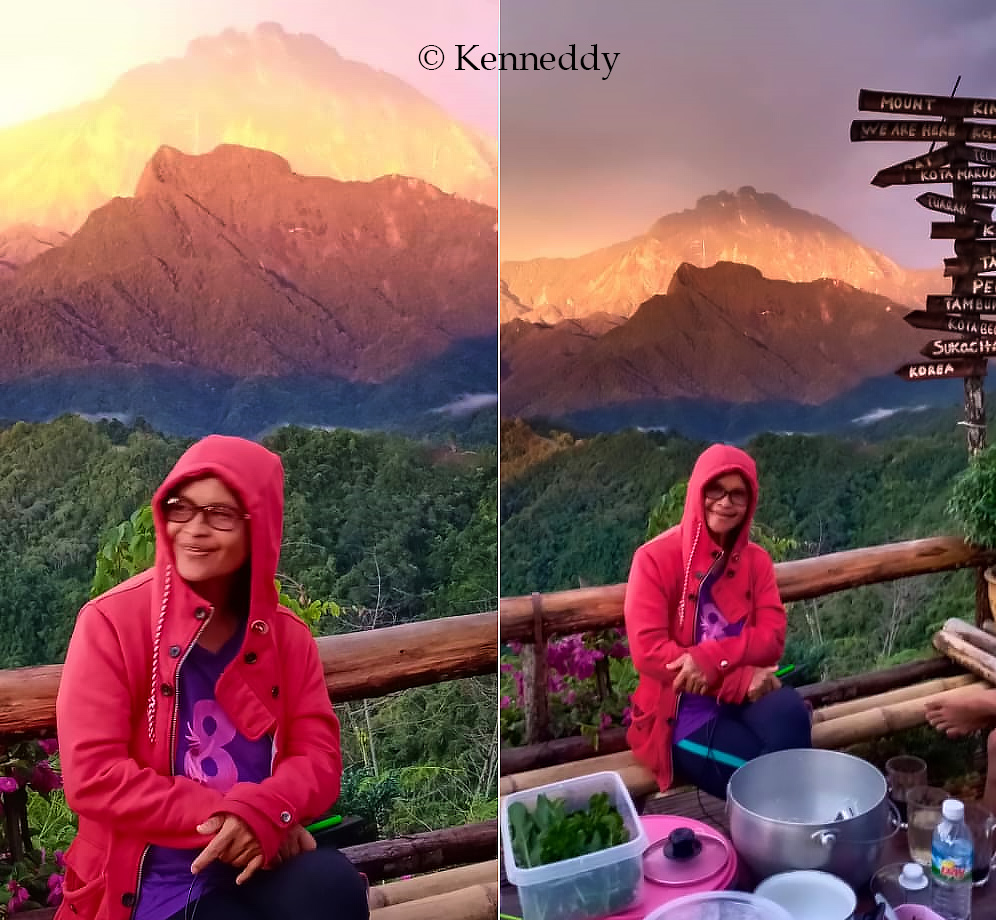 1. Kota Belud
The view of Mount Nungkok is the most prominent in Kota Belud district, especially at Kampung Tambatuon village, where you can see both mountains up-close. There are dozens of homestay and camping ground around Kota Belud, in case you love mountain and countryside view so much.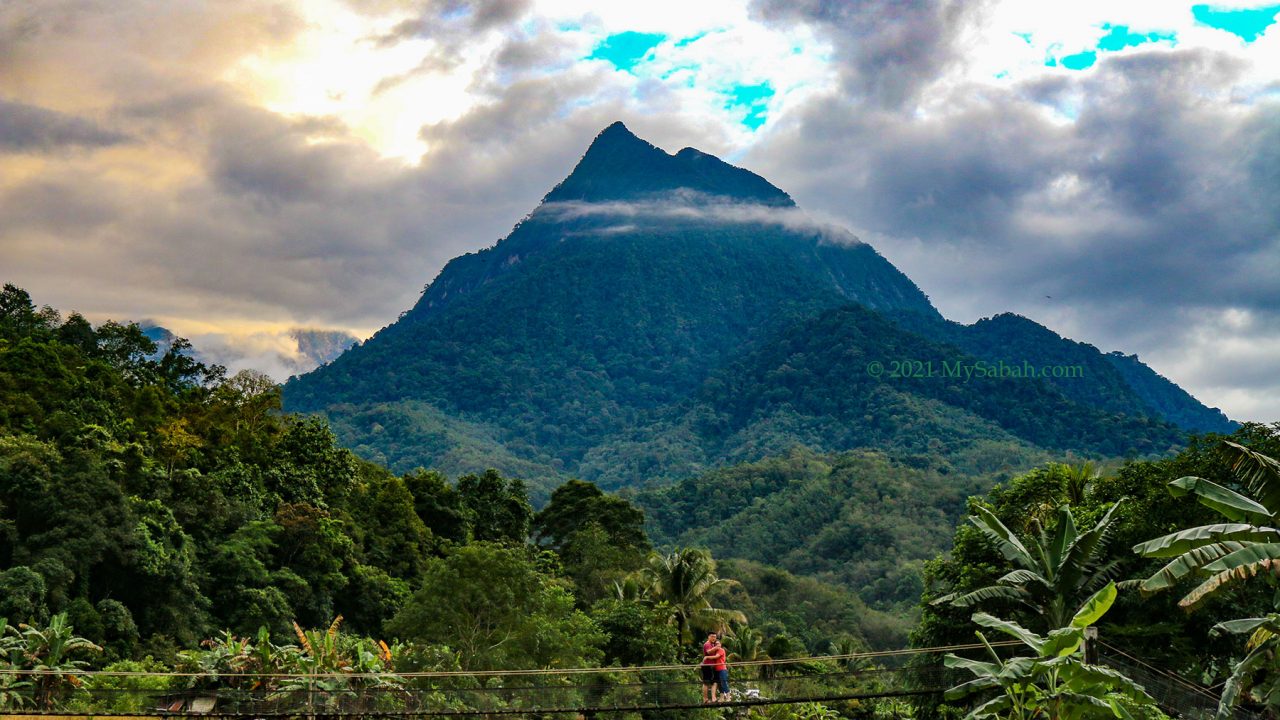 In Tambatuon, Mount Nungkok looks like a pyramid mountain with pointy peak. I always imagine that I stand on that tip, it must be a great feeling up there.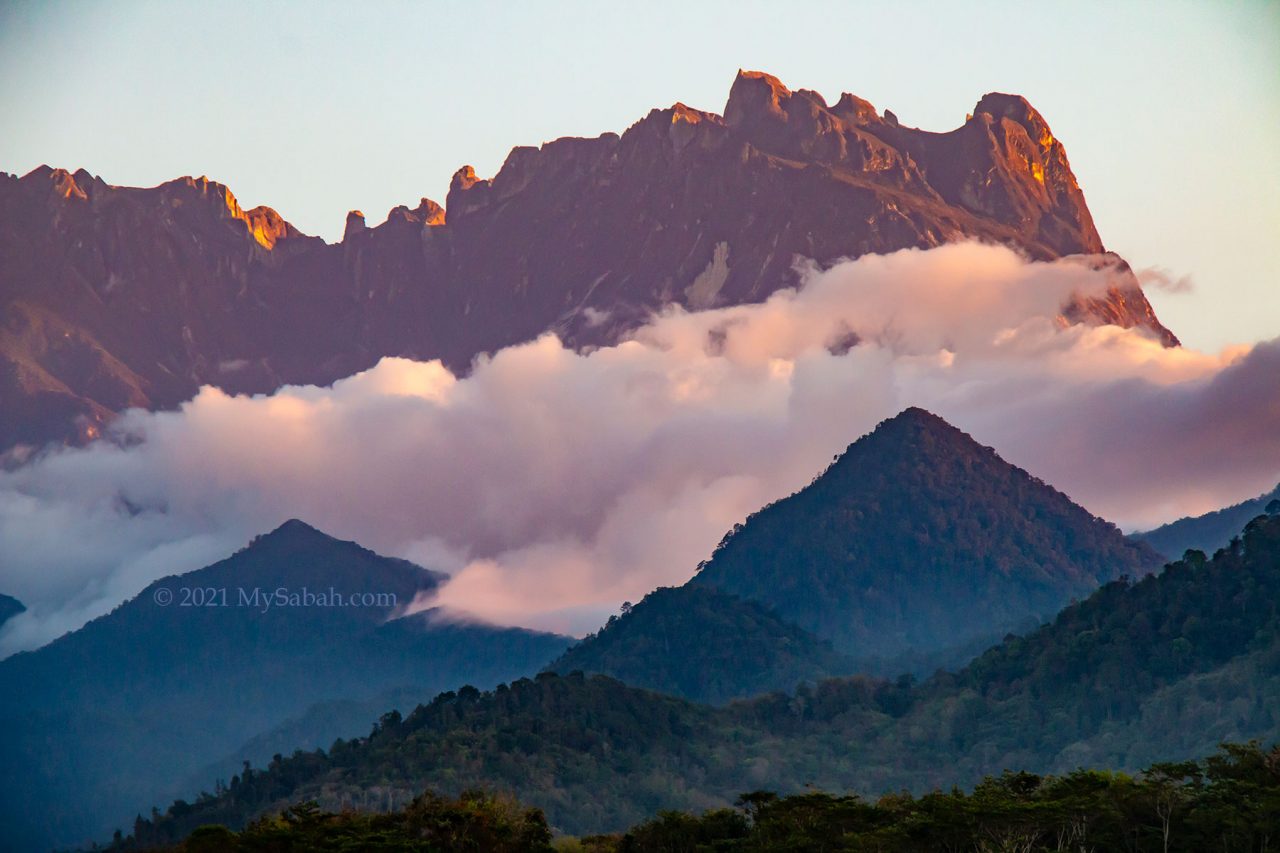 You also can have a clear view of Mount Nungkok at Tegudon Tourism Village and Kampung Kiau.
2. Kota Kinabalu-Tamparuli-Ranau Highway
This is the most convenient option and can be a fun stop for your road trip to Kinabalu Park, Nabalu or Kundasang. For only an hour of driving on a paved road that connects Kota Kinabalu (KK) to Ranau town, you can see Mount Kinabalu and Mount Nungkok from inside your car.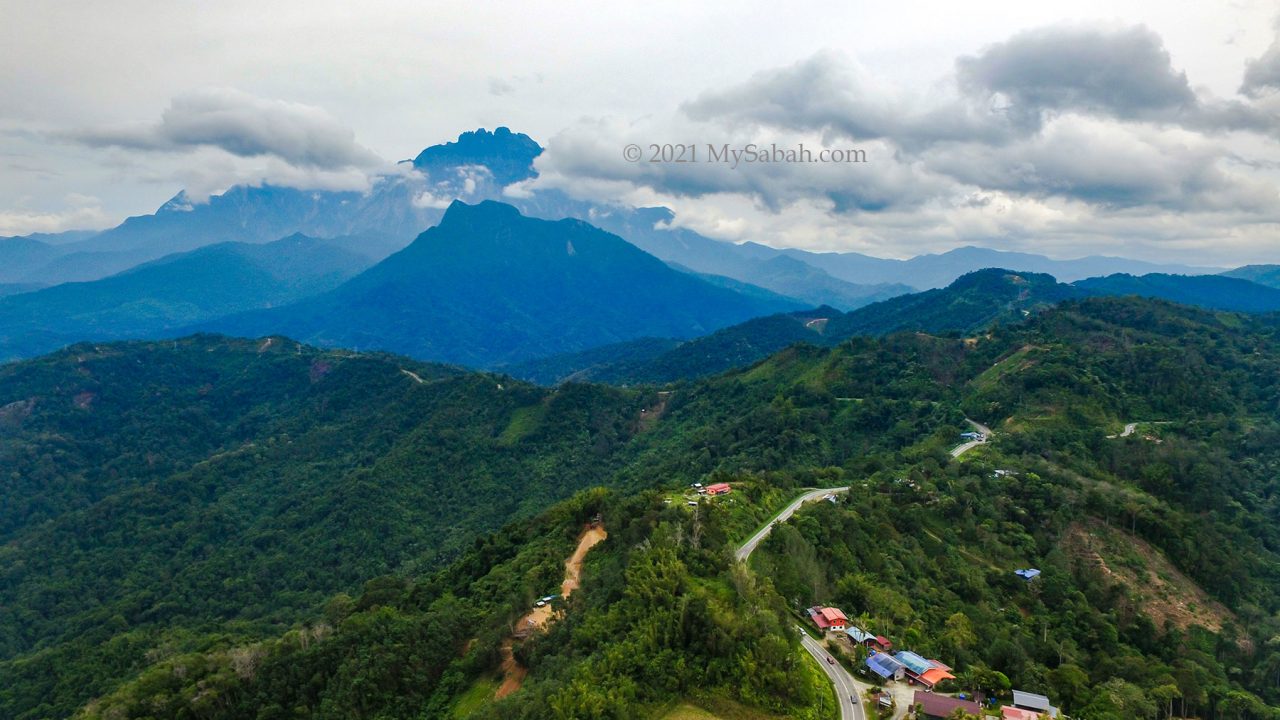 The best viewpoint is along the road about 38 to 42 Kilometres before Ranau town. However, most of the time the view is obstructed by trees and knolls, you can park at one of three toilet stops listed below and use their platforms for an open view. They open from 6:30am to 5pm. The fee to use their toilet is RM0.50. Snacks and drink are available for sale.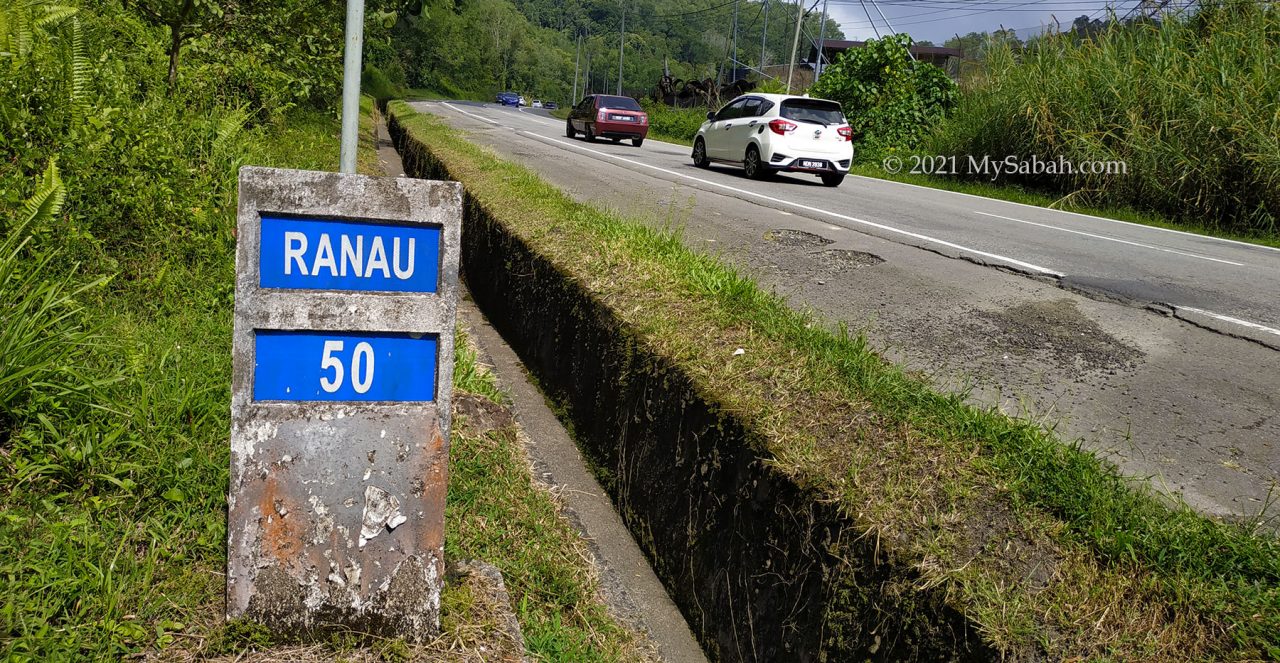 1. Quintin Enterprise
Location: 42 KM before Ranau (GPS: 6.088557883280411, 116.43687023602439, see Location Map)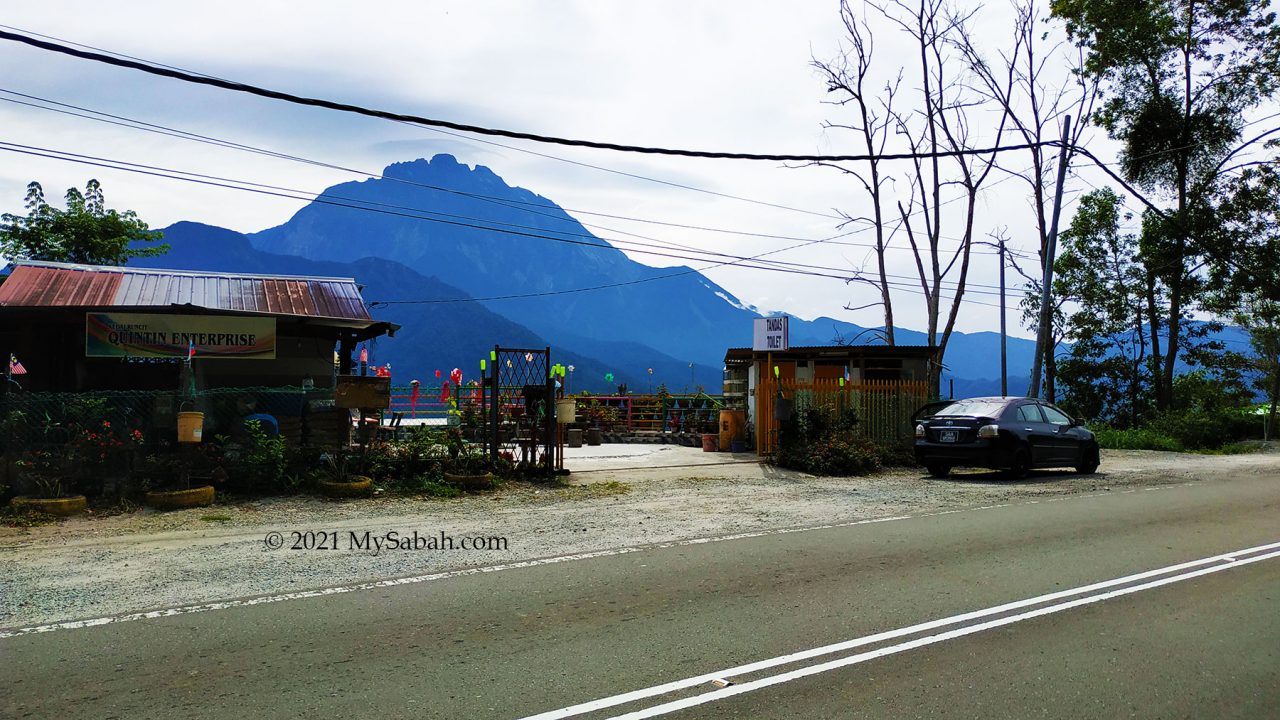 Besides toilet and a grocery store, this stop has a decorated and Instagramable platform (entry fee is RM1 per person) for a wide and nice open view of Mount Kinabalu and Nungkok. This platform is great for launching and landing my drone safely too.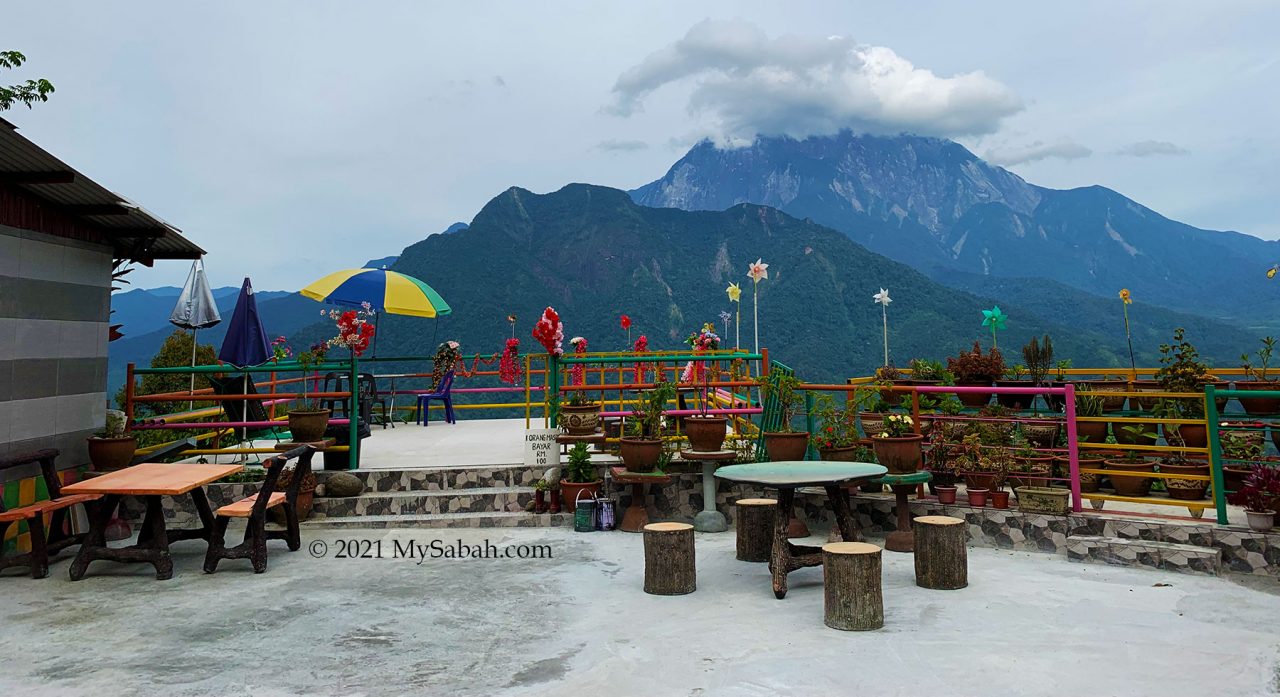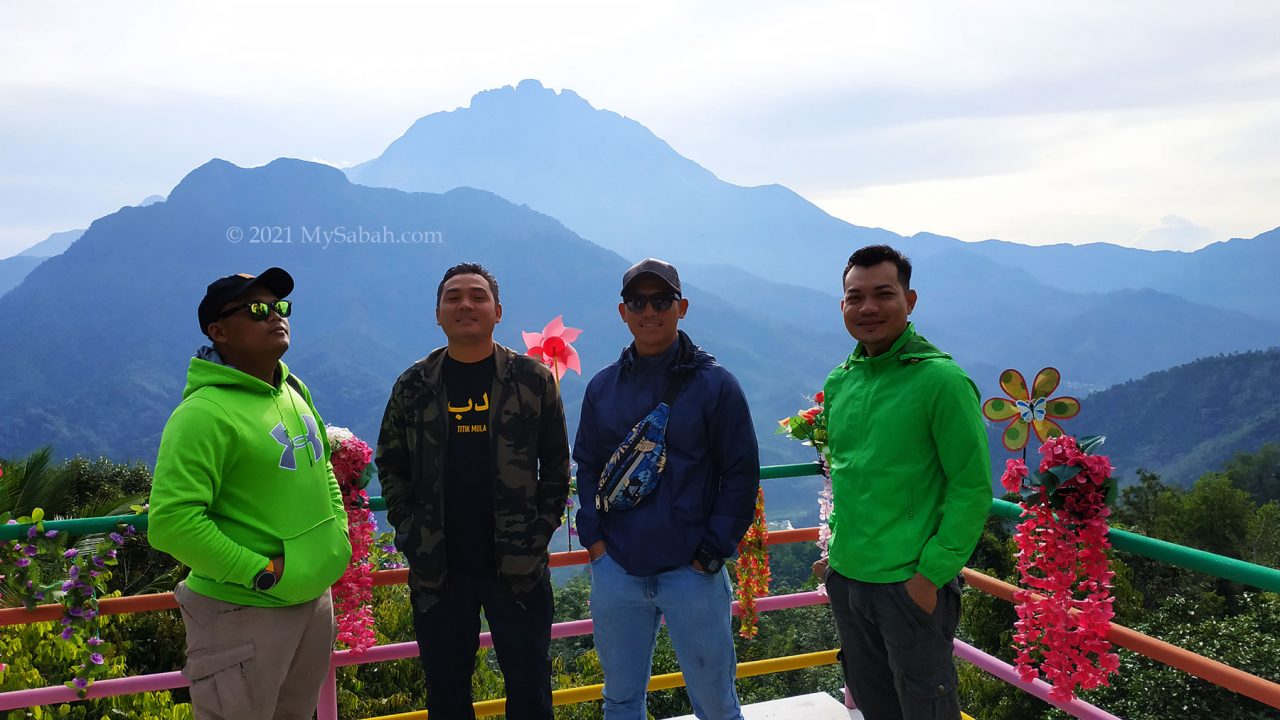 2. Peranggi View Point
Location: 40 KM before Ranau (GPS: 6.076247258484695, 116.44161145366436, see Location Map)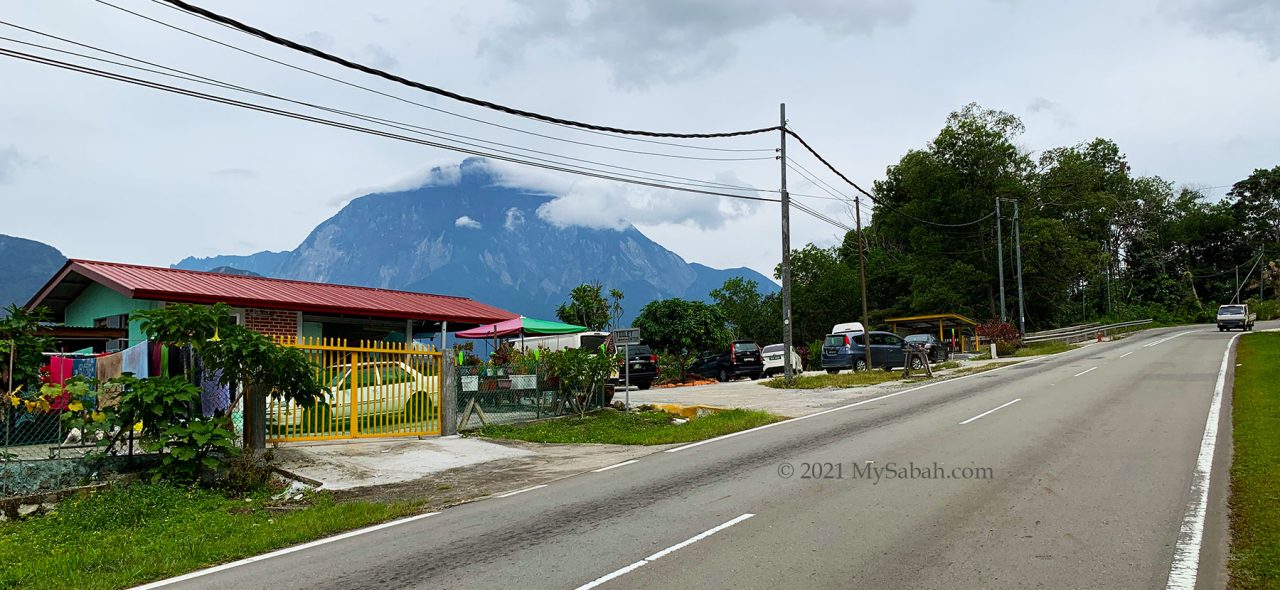 Peranggi View Point is a bigger area with many parking lots. They have small grocery store and canteen that sell snacks, buns and drink.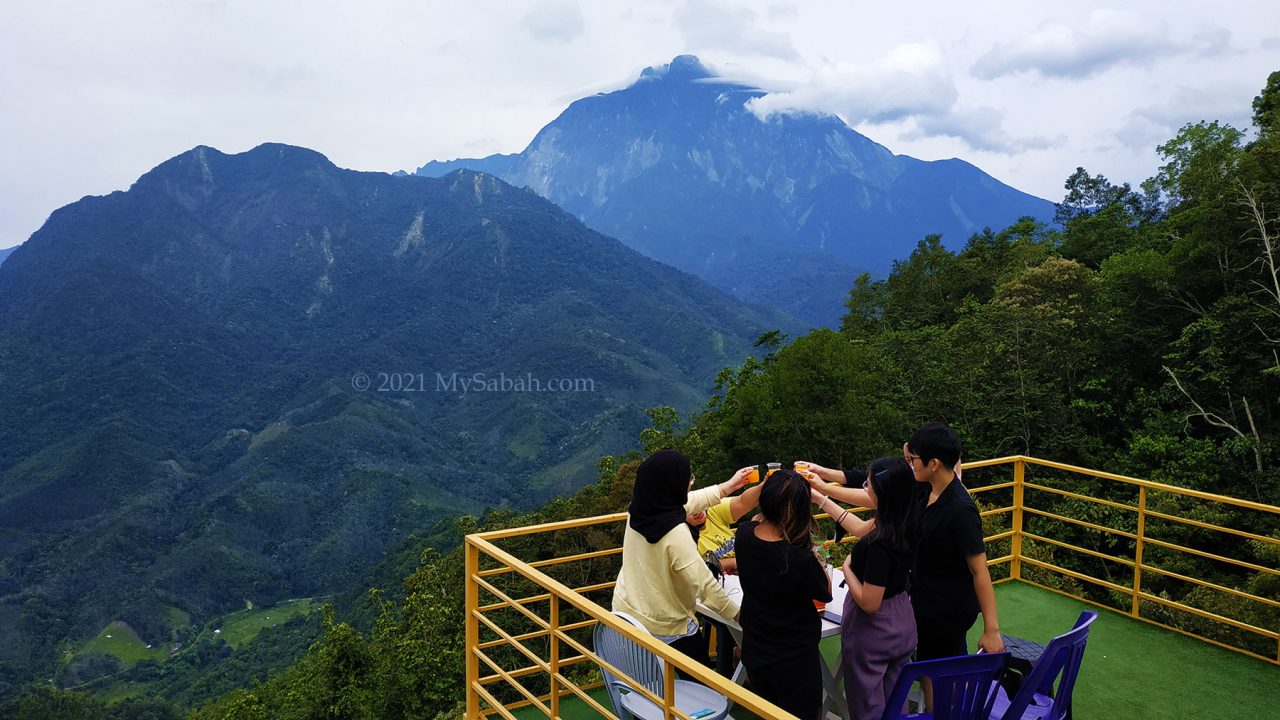 3. Gerai Anna
Location: 38 KM before Ranau (GPS: 6.054505309728095, 116.4479594934989, see Location Map)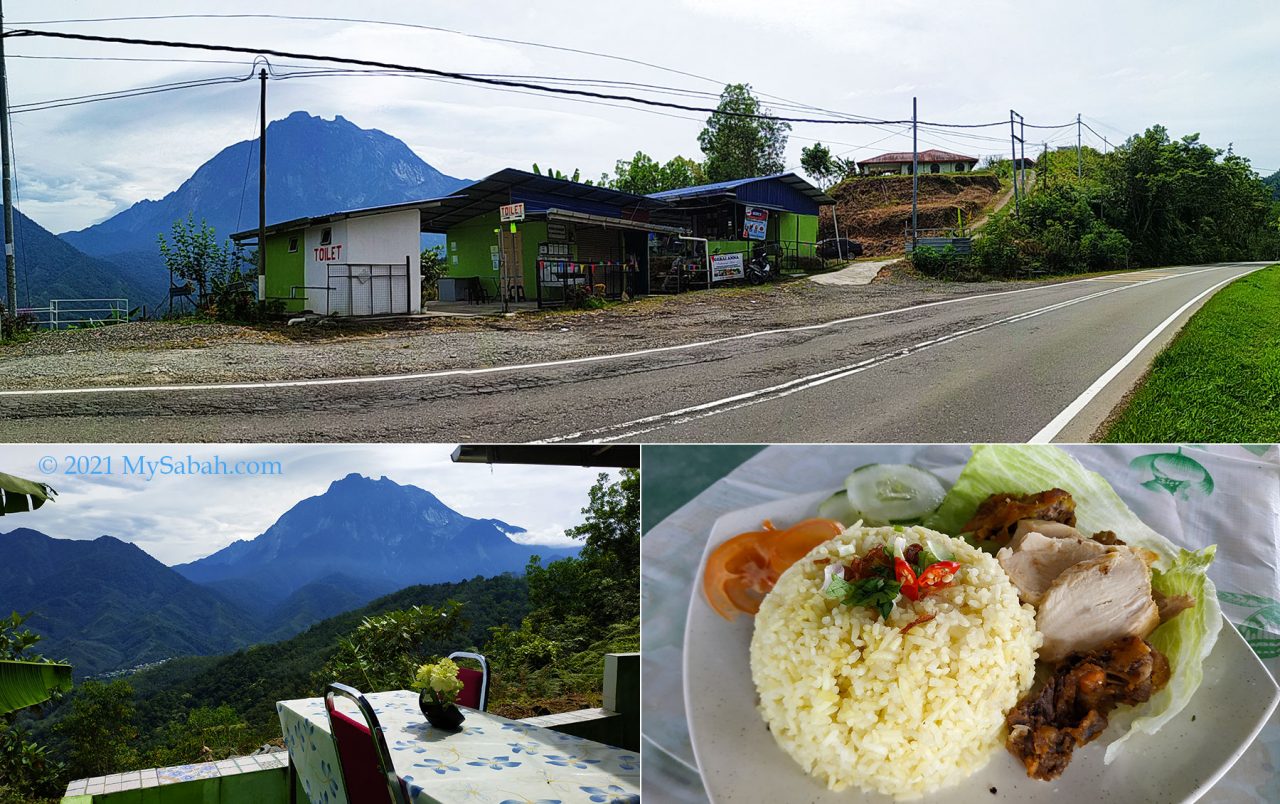 This site has a restaurant where you can order simple dishes such as chicken rice and fried noodle. The picturesque mountain view at dining area is a bonus.
My favourite spot is near the Kota Belud to Ranau junction (GPS: 6.104156379447983, 116.42378880340594, see Location Map), where both mountains are aligned in center and seem really near to each other.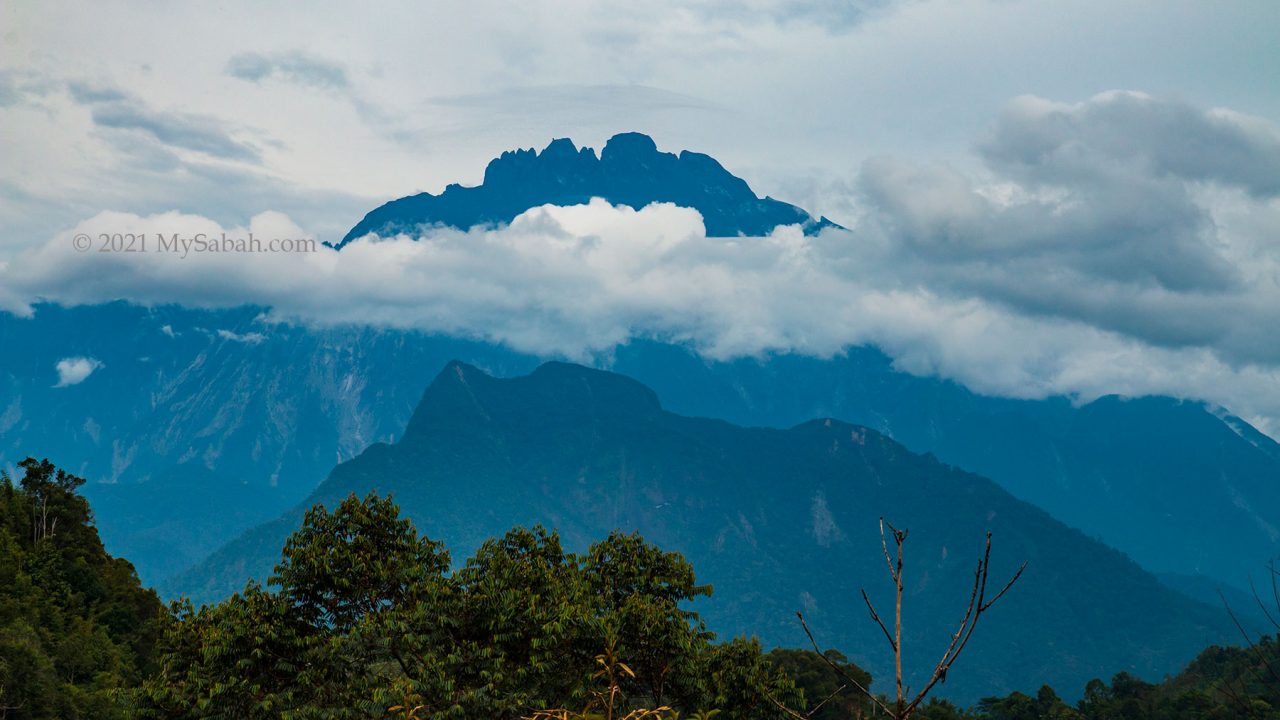 As the KK-Ranau main road is on the highland, you will have a bird's-eye view of both mountains. From this side, Mount Nungkok is a forested mountain with blunt top. You can see the exposed granite near its top, a result of the landslides caused by earthquake in 2015.
Climbing Mount Nungkok
Mount Nungkok was used to be off-limit to the public as it's a fully-protected park managed by Sabah Parks. Started in 2017, climbing is allowed for visitors with a permit and licensed guides from the Park. Only up to 15 climbers are allowed per day.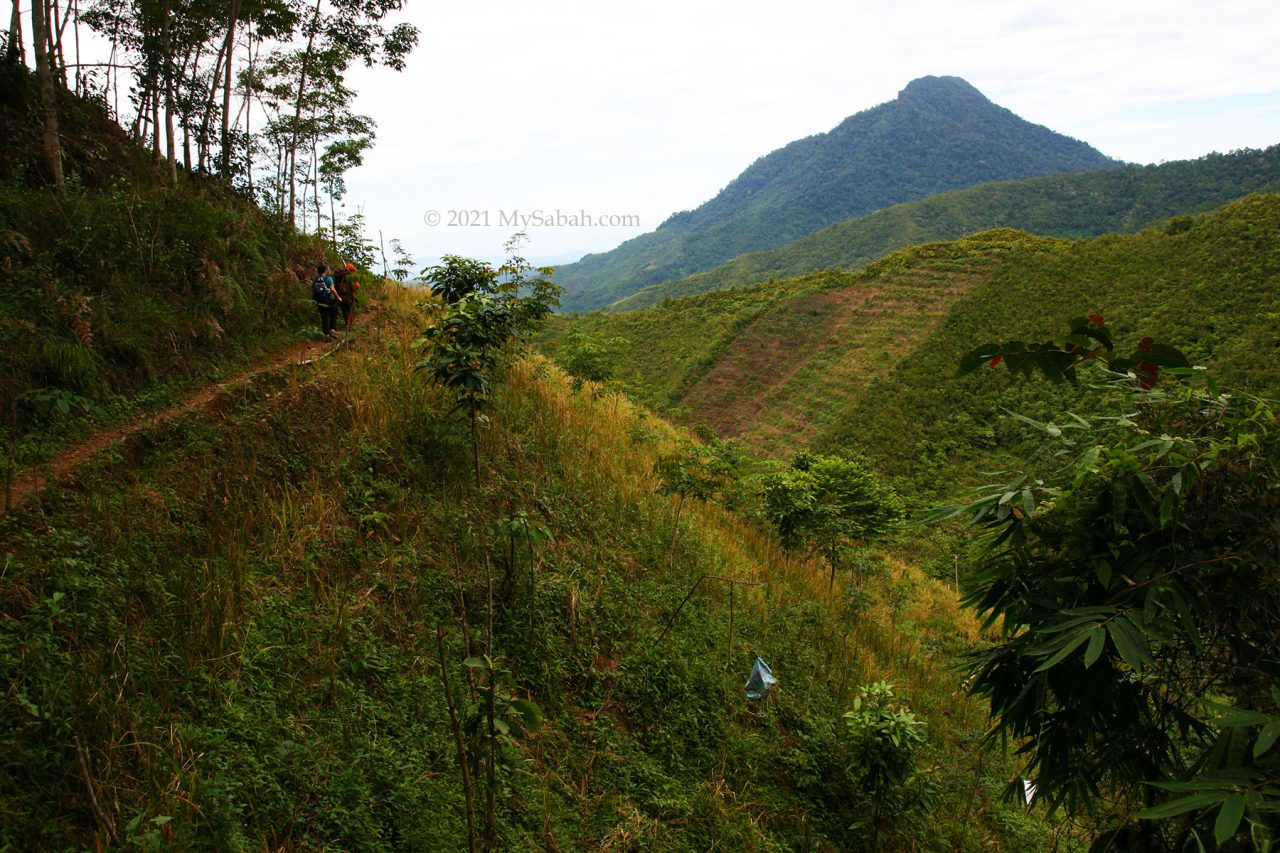 Even though Mount Nungkok is about 1,652 Metres (5,420 feet) tall and far lower than Mount Kinabalu (4,095 Metres / 13,435 feet), the climb is more challenging due to its steepness, even to experienced hikers.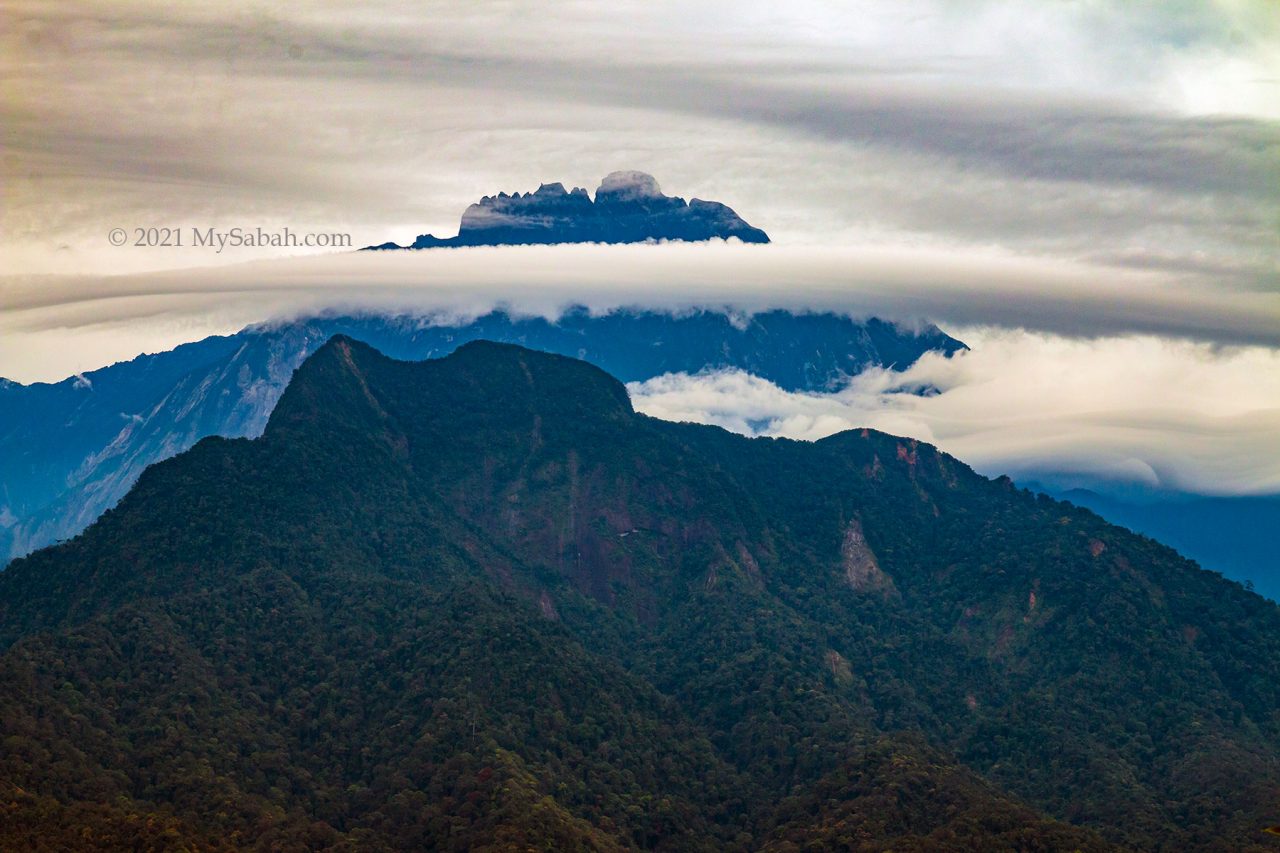 Based on what I found on the Internet, there are three peaks on Mount Nungkok. The highest peak is not open to climbers. There are two climbing routes that started from two different locations in Kota Belud and lead to the other two peaks. You can book the climb with the homestay operators in the villages.
Route No.1: Tambatuon
This is the more popular choice and it can be a day trip. The starting point is in Kampung Tambatuon village about 6.2 KM away from Mount Nungkok. Climbers who are not in a rush would spend a night in the local homestay operated by Tambatuon Eco Tourism Community and start the climb in next morning.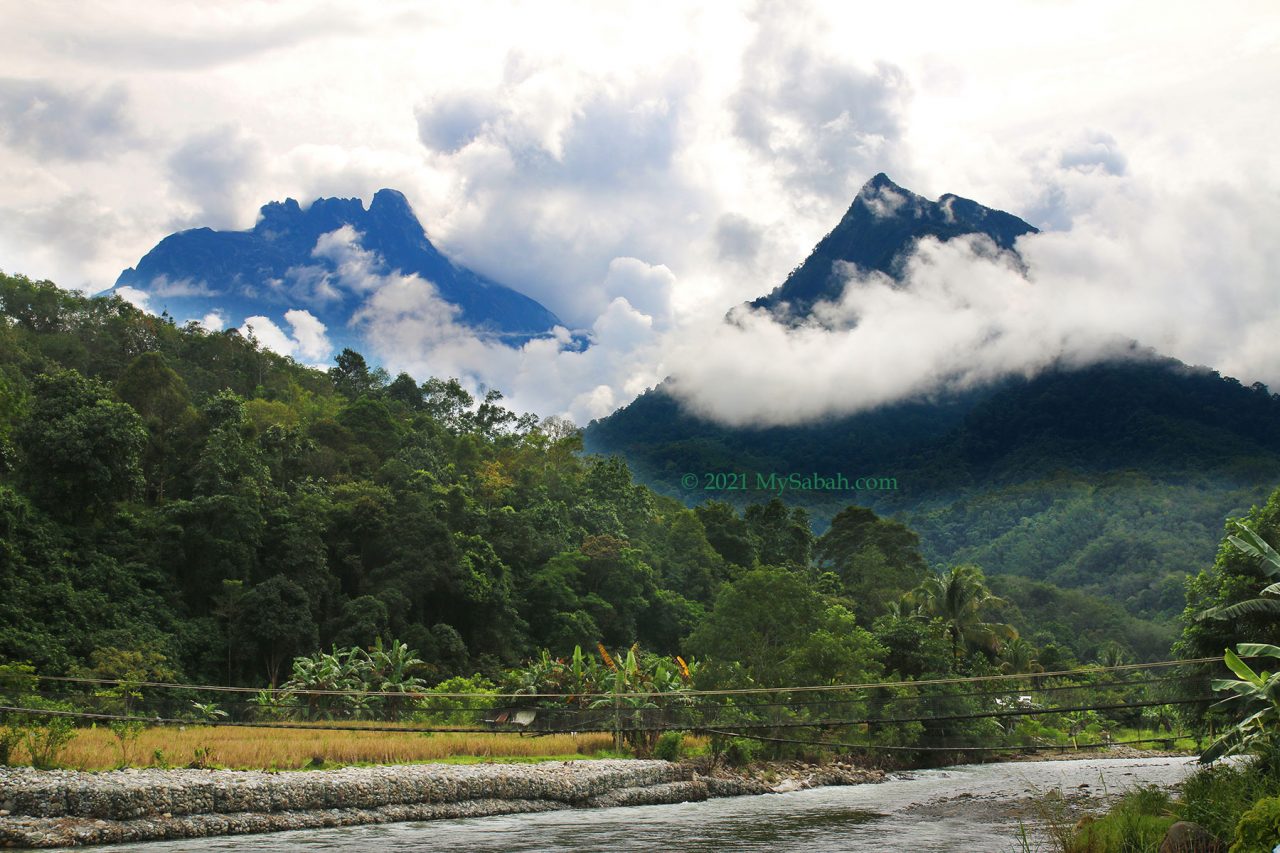 First the climbers will be transferred by 4-wheel drive to the starting point about 3 KM away around 5am. The summit trail is about 3.43 KM one way, and you can reach the peak at 1,652 Metres (5,420 feet) after 4 to 8 hours, depends on your fitness. For more details, you may check out the blog here and there, and the video of the climb.
Route No.2: Lobong-Lobong
This route takes 2 days 1 night and the total climbing distance is 8.8 KM one way. In day 1, climbers start their climb from Kampung Lobong-Lobong village (or Tanak Nabalu) to reach base camp about 4.4 KM away. After camping there for a night, they continue to climb another 4.4 KM to reach the peak at 1,574 Metres (5,164 feet).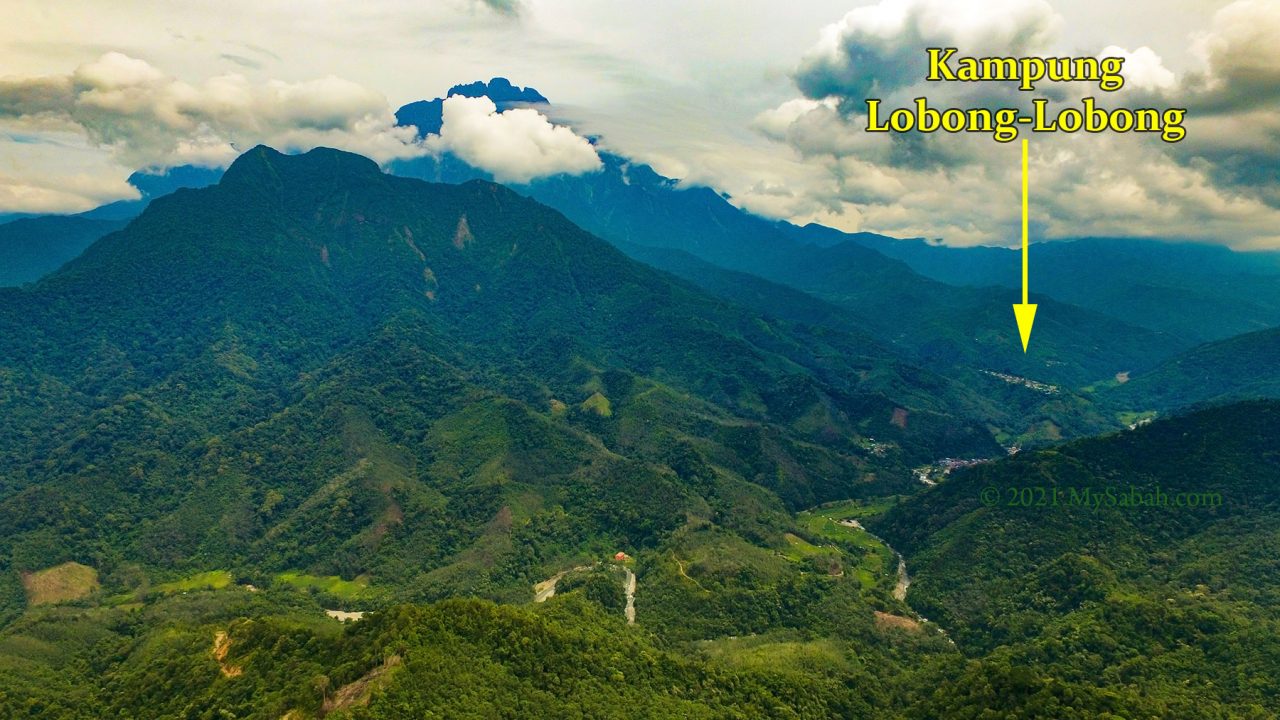 The Lobong-Lobong route takes longer time but it offers more nature experience. For more info, you can watch the walk-through videos (4-minute and 14-minute versions).
Hope I will climb Mount Nungkok one day and blog more about its natural treasures. For now, I just admire its beauty from a distance.
Photos taken in Kota Belud, Sabah, Malaysia Borneo