The security in airport is so strict nowadays. Everyone is considered as a potential terrorist before they get on the plane, even if you bring very ordinary item such as mineral bottle. In my last international flight, the metal detector door was so sensitive that even my belt could make it beep. I'm afraid in the future, all the passengers will be asked to stay naked on the plane. I don't mind lah if the cabin crew is also naked.

Since the introduction of metal detector many years ago, the scene below rarely happened. We were almost free to bring anything as long as it is not a weapon.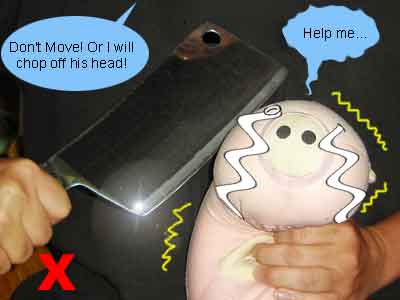 After Sep 11…
The 911 tragedy really affects our world, our life… All flight passengers became "bad" people. Now we cannot bring any sharp object such as scissor. Below is a big container (3-feet high) which filled with the sharp objects confisticated by the security at the screening point. This is small case only. There was one time I saw that it was almost full.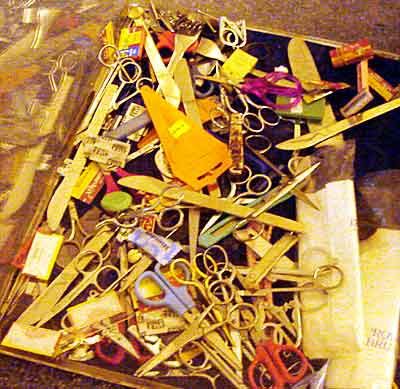 Just imagine a group of terrorists holding small scissors to hijack the plane. It can be dangerous too. Most passengers would feel embarrassed if they are "caught" carrying these items, though they are innocent.

This year…
Now there are more rules. They think bigger container can carry explosive or corrosive liquid, so bottles larger than 100ml are forbidden, no matter they are empty, half-filled or full.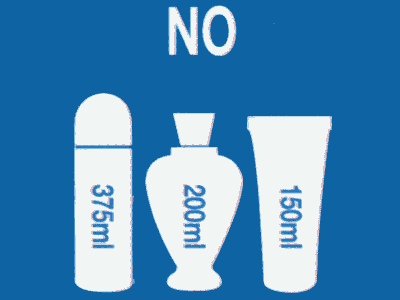 Luckily, you still can bring them if you put them in the check-in baggage.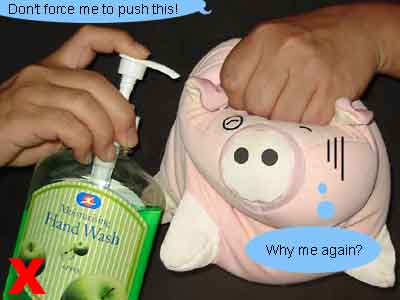 On positive side, the terrorists cannot threaten us with toothpaste and shampoo anymore.

The plan below also will not work.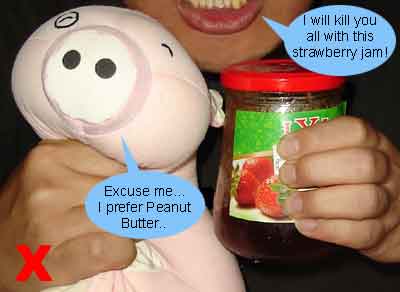 The remaining choice of weapon for hijacker…