6th June 2009, I was standing in Double Six Monument, the exact spot where a Nomad aircraft crashed 33 years ago. On 6th June 1976, this plane was on the way from Labuan to KK International Airport. For uncertain reason, the plane plunged into coastline of Sembulan and killed all 11 passengers onboard.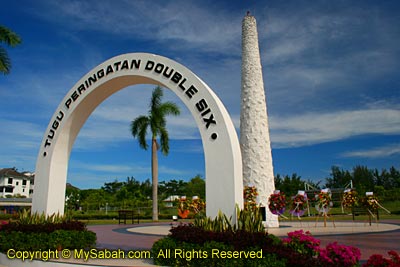 Those who perished were Chief Minister of Sabah at that time, Tun Fuad Stephens, ministers like Datuk Peter Mojuntin (Local Government and Housing), Datuk Salleh Sulong (Finance), Datuk Chong Thain Vun (Communication and Works), Datuk Darius Binion (Finance Ministry Permanent Secretary), Datuk Wahid Andu, Dr Syed Hussein Wafa, assigned bodyguard Corp. Mohd Said, Ishak Atan (Tengku Razaleigh's personal secretary), pilot Captain Ghani Nathan and Fuad's eldest son, Johari.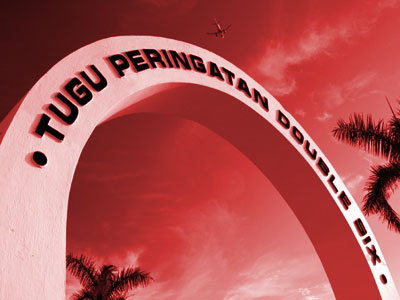 Memorial service is carried out in this monument annually on 6-6. Though I was not a grow-up in 1976, that can't stop me from wandering why this happened. Besides the list of victims and date of crash, there is so little background information behind this tragedy.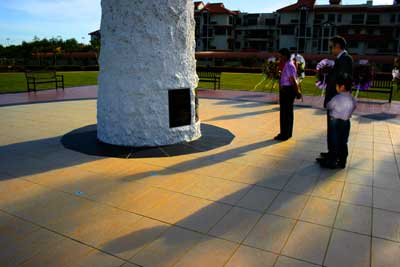 However, the elder generation, who had experienced the shock of losing their beloved leaders, still cannot forget the pain until today. Half of the cabinet died.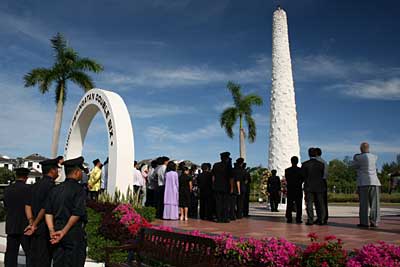 None of them believe that the crash was an accident. During that time (you can call it a coincidence) there was disagreement and tension between Sabah and the federal governments about the oil royalty and Sabah's rights. Tun Fuad Stephens wanted to fight for 25% of the oil royalty, a huge difference with the 5% we get today.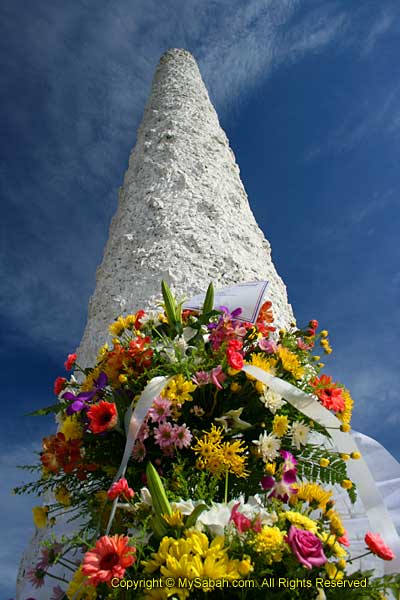 What convinced Sabahans more that it was a political murder is – a politician, who was supposed to take the same flight, didn't go onboard. After he gained power later, the government was so generous to accept the rip-off 5% oil royalty deal.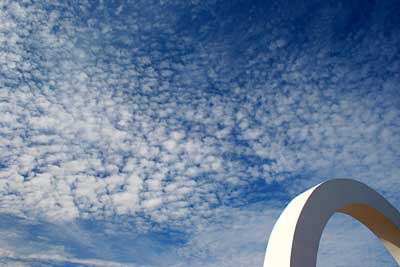 Anyway, that is just guessing without any proof. I just describe what they thought at that time. Whether it was an accident or conspiracy, this will remain the biggest mystery in Sabah history. The memory is fading out. Only a few politicians and victim's families come for yearly remembrance now.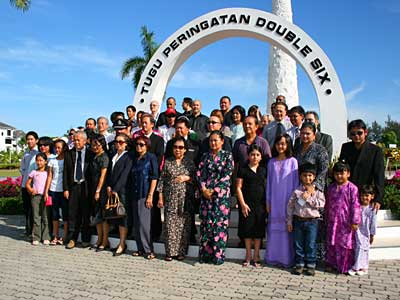 Well, I was just there to remember these past elites who were so bold, in contrast to our boneless-chicken YBs who have become the gut-less Yes-Men to anything that against Sabahan interests. It is not difficult to understand why some federal ministers have become so arrogant and indifferent when dealing with us. Just see some cases like the prohibited use of word "Allah", cabotage policy, hospital and coal plant.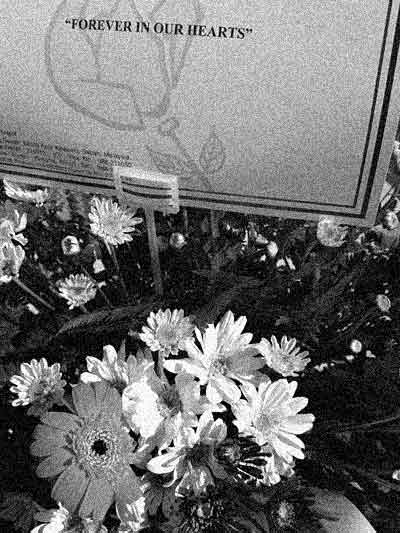 According to newspaper (Nov 2009), "The Golden Son of the Kadazans", a biography on former State Local Government and Housing Minister Datuk Peter J. Mojuntin who died in the "Double 6" tragedy of June 1996, is among books still banned today. …According to the Home Ministry, the book written by Bernard Sta Maria, was banned on June 22, 1978 because it contained elements that could threaten peace and order…
Photos taken in Kota Kinabalu, Sabah, Malaysia Borneo