Of course it is not yours (though you wish). Don't be offended ok. 🙂
Pygmy Elephant is the smallest elephant in the world, but they are still the BIGGEST mammal in Sabah. If I stand next to them, I can't see the word "small" has anything to do with them. Even a juvenile elephant got massive size. I was so envy that I couldn't move my eyes away from it.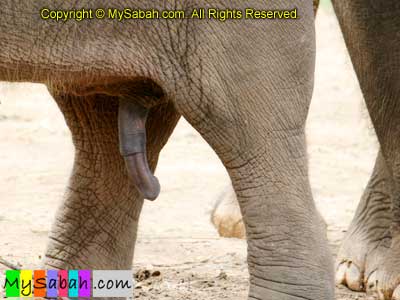 After visiting "Sumandak", a 1-month baby elephant that I mentioned in my previous blog, I went to the exhibition area to check out her father "Rocco". It is the biggest male elephant around, so it is easy to spot him. Seem like he was having an intimate family time with his son. The thing happened next amused me, hahaha..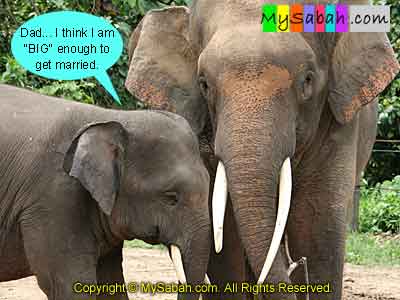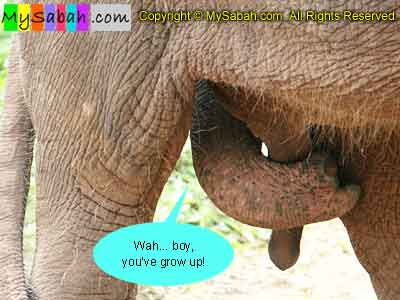 In the beginning, I didn't see Rocco's penis. After a while, watching his back, I noticed an "extra tail" dangling under his body. OMG, it is so big and long, almost reaching the ground. Wow, if I piss with "pipe" that huge, I will get hyperthermia, instead of shivering, due to excessive lost of heat via wee wee.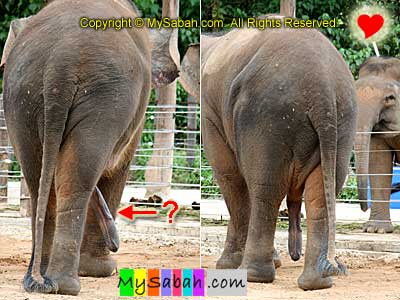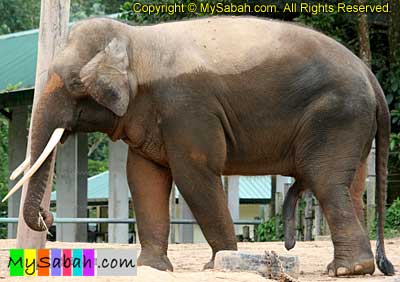 Morever, that thing can bend like a snake. I was so impressed. Probably "Limba" (his wife and Sumandak's mother) was not around, so Rocco got horny and eyeing on other female elephants. Good lah, we can expect to see more baby elephants in the future.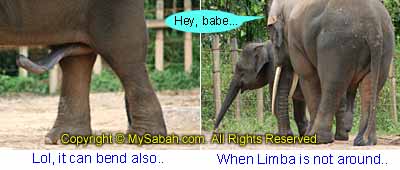 Related Photo Gallery
Lok Kawi Wildlife Park
Wild Pygmy Elephants in Kinabatangan
Photos taken in Lok Kawi Wildlife Park, Sabah, Malaysia Borneo