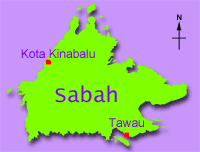 The last time I went to Tawau was so many years ago. Whenever I wanted to visit my friends in Tawau, they would say, "why you come to Tawau Oh? Nothing to play here leh." Tawau is too far away from Kota Kinabalu city and got no attractive tourism spot . I know they got a Cocoa Museum and a Hill Park. Unfortunately, even people from Tawau also don't know much about them, so I really had doubt if these places worth a visit.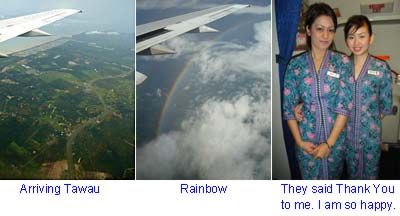 I have traveled in many places of Sabah. To "conquer" the whole Sabah, Tawau seems like a must-go destination, just for the sake of making the list complete. Luckily, there was a Tawau level Kaamatan (Harvest Festival) celebration on May 6. So I found more good reason to go to Tawau. Besides, I got an aunty stays in Tawau.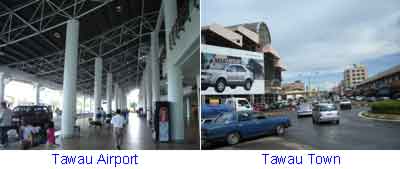 The next thing is to choose a transport. Taking a bus from Kota Kinabalu to Tawau will cost RM55 per trip, and the ride takes 9 hours. Getting there by plane will cost RM120+ per trip, but it takes only 40 minutes to fly to Tawau. So I took the plane. RM240+ is quite a rip off price, consider it is enough to buy a AirAsia ticket to fly to Kuala Lumpur. Once I arrived Tawau airport, I still had to pay RM10 to get a bus from airport to the town centre, which took another hour.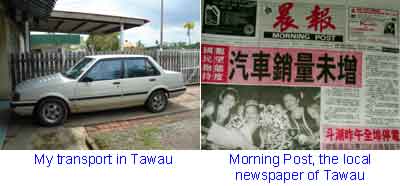 I took a walk in Tawau town. Tawau is really a big town. I think that the road system in town is a bit messy, like not systematic and well-planned. There are many faces of foreigners who look like Indonesians. I walked to the Dewan Masyarakat Tawau. They would have the Kaamatan celebration there that night, so I wanted to survey the place. Yeah, you can expect photos of Tawau Unduk Ngadau Beauty Pageant here later.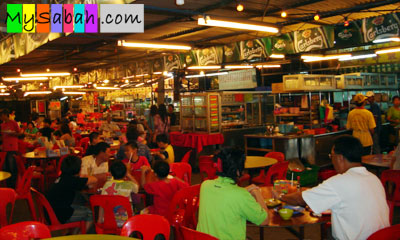 My Tawau aunty lent me her old car, so I could roam freely in town and made it felt young once again (but the wheels almost went off). She only showed me the way back home once, then I was totally on my own. I had no problem to drive home, even in the dark. Not because I have 6th sense or great memory, I got pen and paper mah, hahaha… The faintest ink can beat the strongest memory. Why burden my brain so much? What I need to do is just taking note of the important junctions and building. Now I only remember that Tawau road got a lot of roundabout and bridges. My aunty asked me not to lock the car at night. The car window was broken twice coz the thief tried to look for something in the car. Might as well just leave the car unlocked for them. When I was staying in Tawau, there was power blackout of one to two hours every day. I could hear that Tawau was sighing.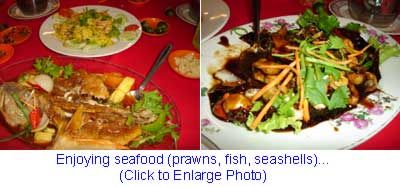 Tawau may not have a lot of places to travel but it is definitely one of the most place to eat seafood. My aunty and her husband treated me dinner at Sabindo. We had some prawns, fish and seashells, cost about RM80 for 3 persons. The taste? Not bad lah..