Mount Kinabalu is splendid but it is so high and so challenging to climb. I bet sometimes Sabah people think, "isn't it nice if we can drive all the way up to its peak?" No way this gonna to happen but you can imagine such thing somewhere in Kota Belud. Check out the photo below. The road looks like a highway straight to Mount Kinabalu (Of course it won't lead you to the top).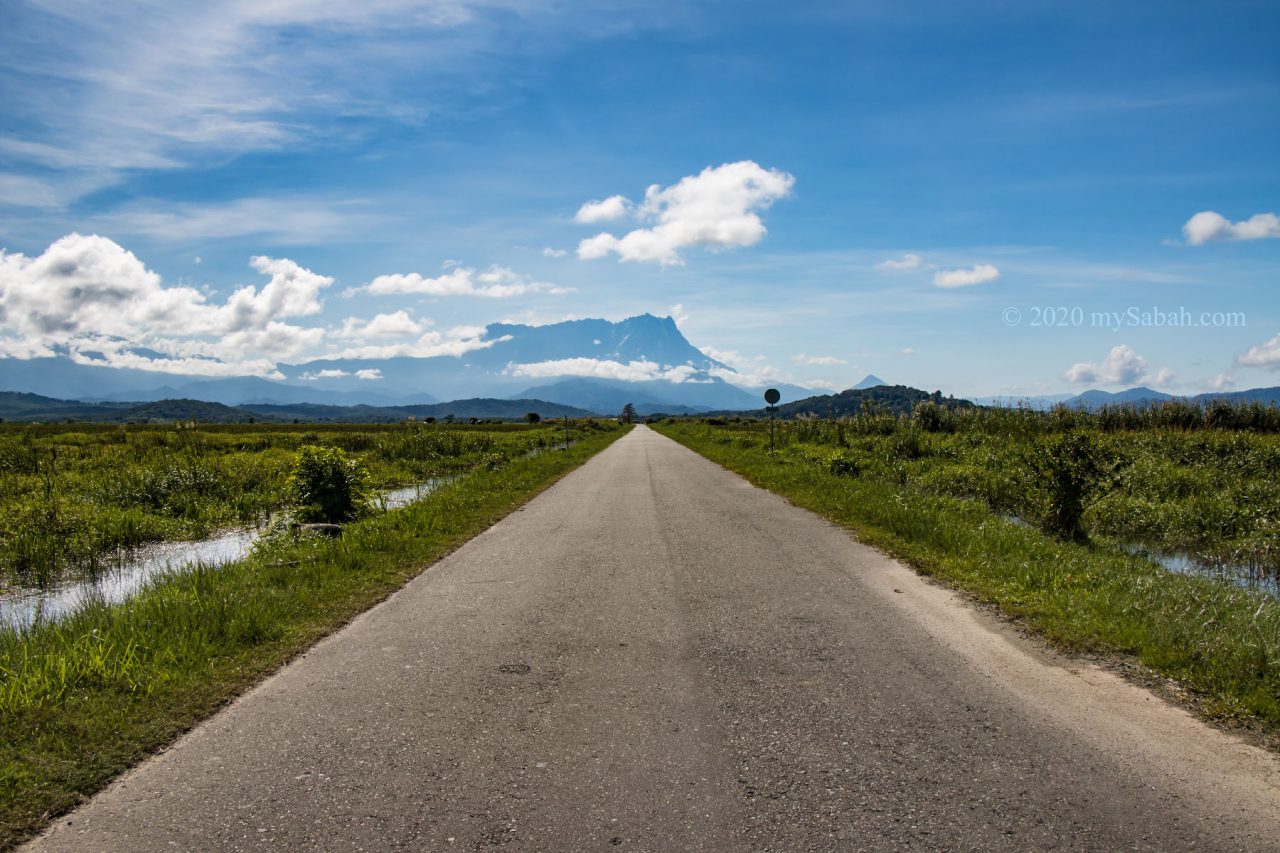 This scenery is so astonishing and clean, but rare, because there is no utility pole and building around. Many are impressed by this view on social media and eager to find out the location of this 900-Metre-long straight road, but got no clear direction. Allow me to reveal the exact spot. It is at Jalan Tempasuk Sangkir (Tempasuk Sangkir Road) of Kota Belud and its GPS is 6.406023, 116.456794 (View Location Map or Street View). This is not a busy road, so you can stand in the middle to take photo, but please always keep an eye for the incoming traffic.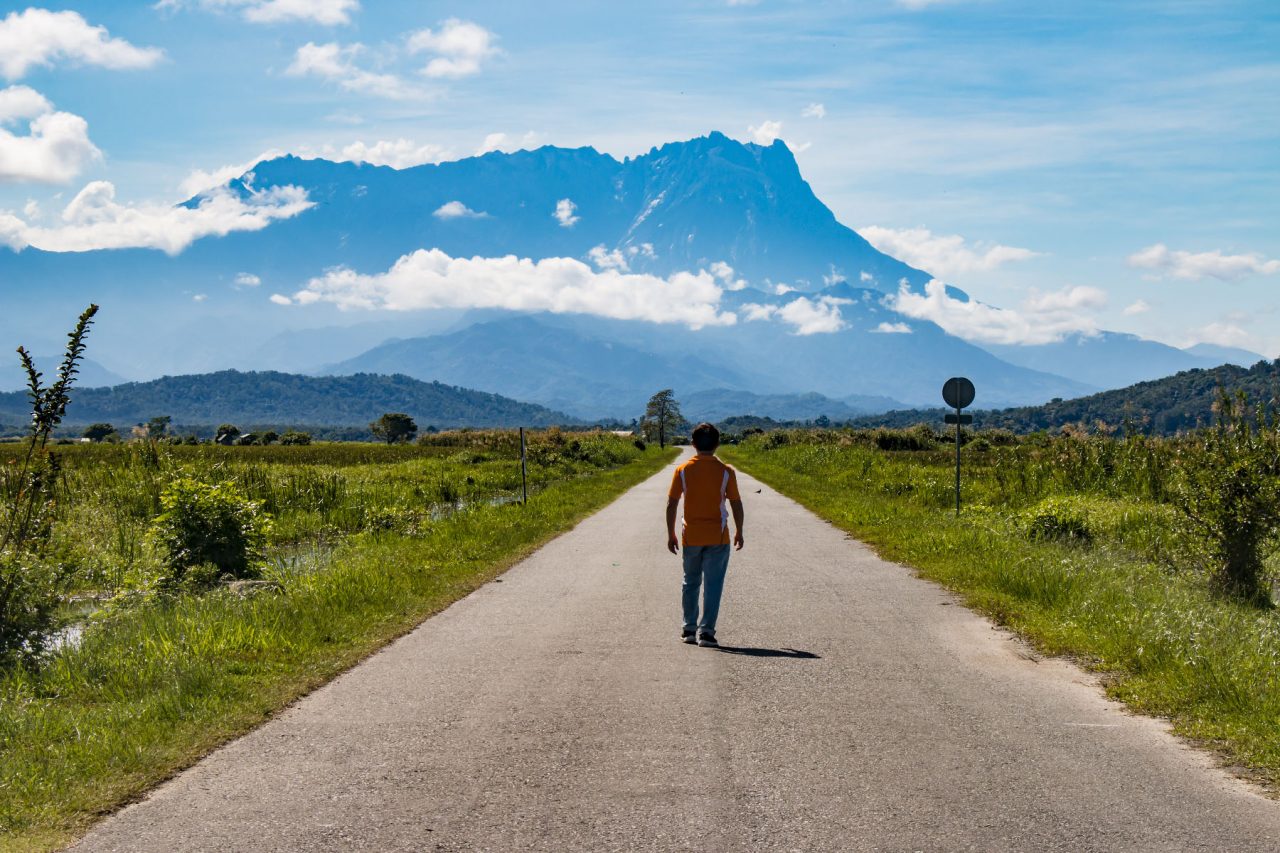 However, for the Mount Kinabalu view, you need to be there by 8am or earlier (it takes me around 80 minutes to get there from Kota Kinabalu City). The mountain would be totally hidden in dense cloud after 10am unless you are lucky.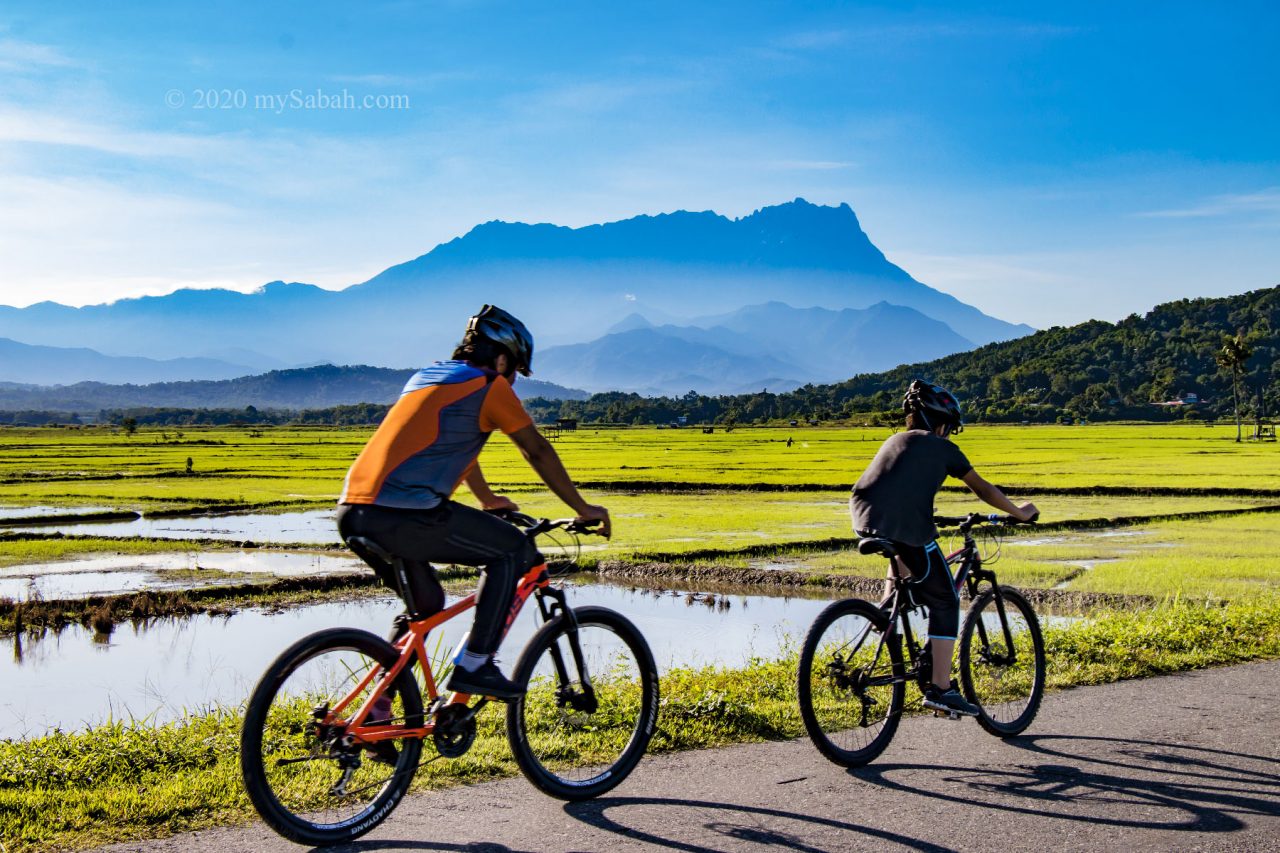 I reached there around 7am. To my surprise, the road was full of joggers and cyclists who enjoyed the scenic view while they were working out. Some local farmers started their busy day in paddy fields too, so there were many cars parked along the road.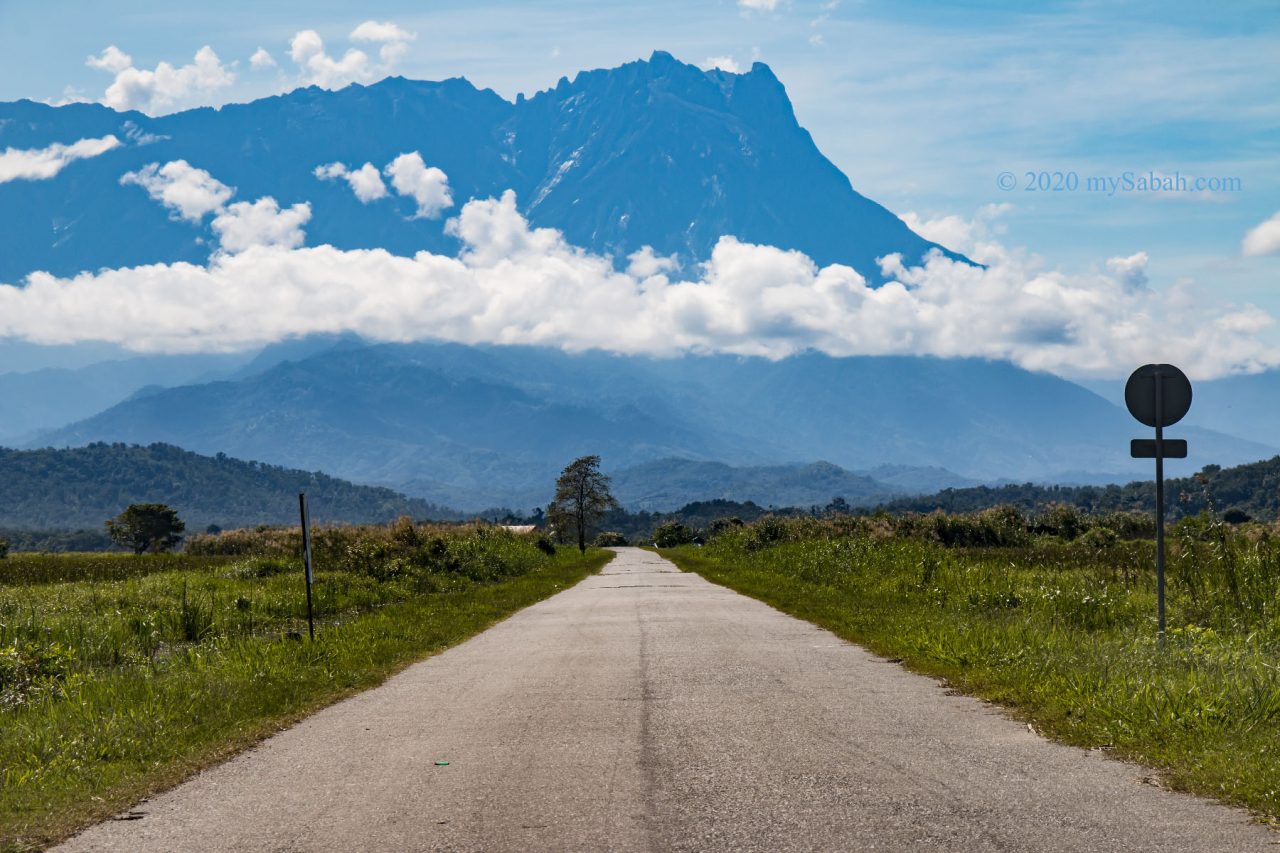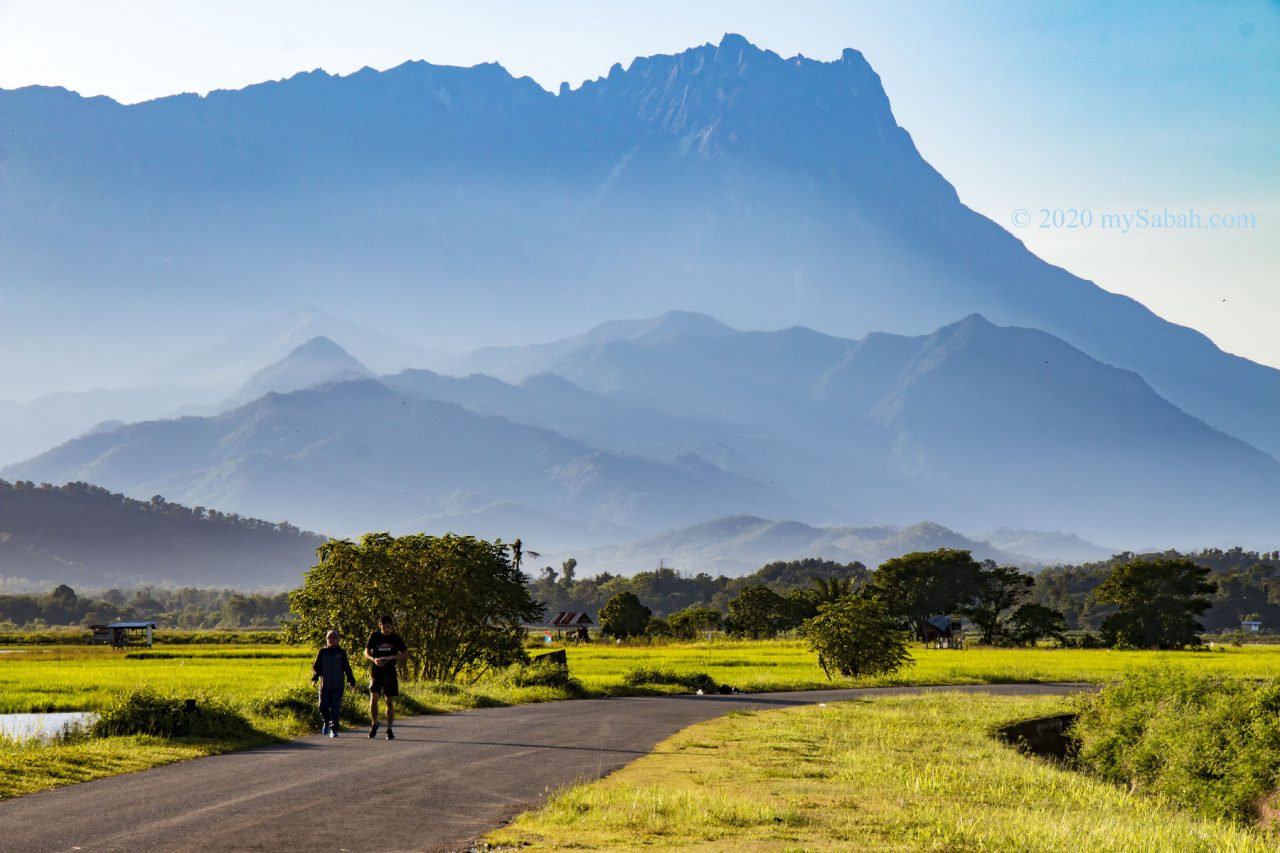 Note to Photographers: Most of them would leave when the place getting warm after 8:30am. Useful to know if you want your photos stay clear of people and cars. The sunrise is next to the mountain, so your photos would get back-light if you face the mountain. You can get more balanced exposure around 4pm, and pray that Mount Kinabalu is still visible (about 25% chance).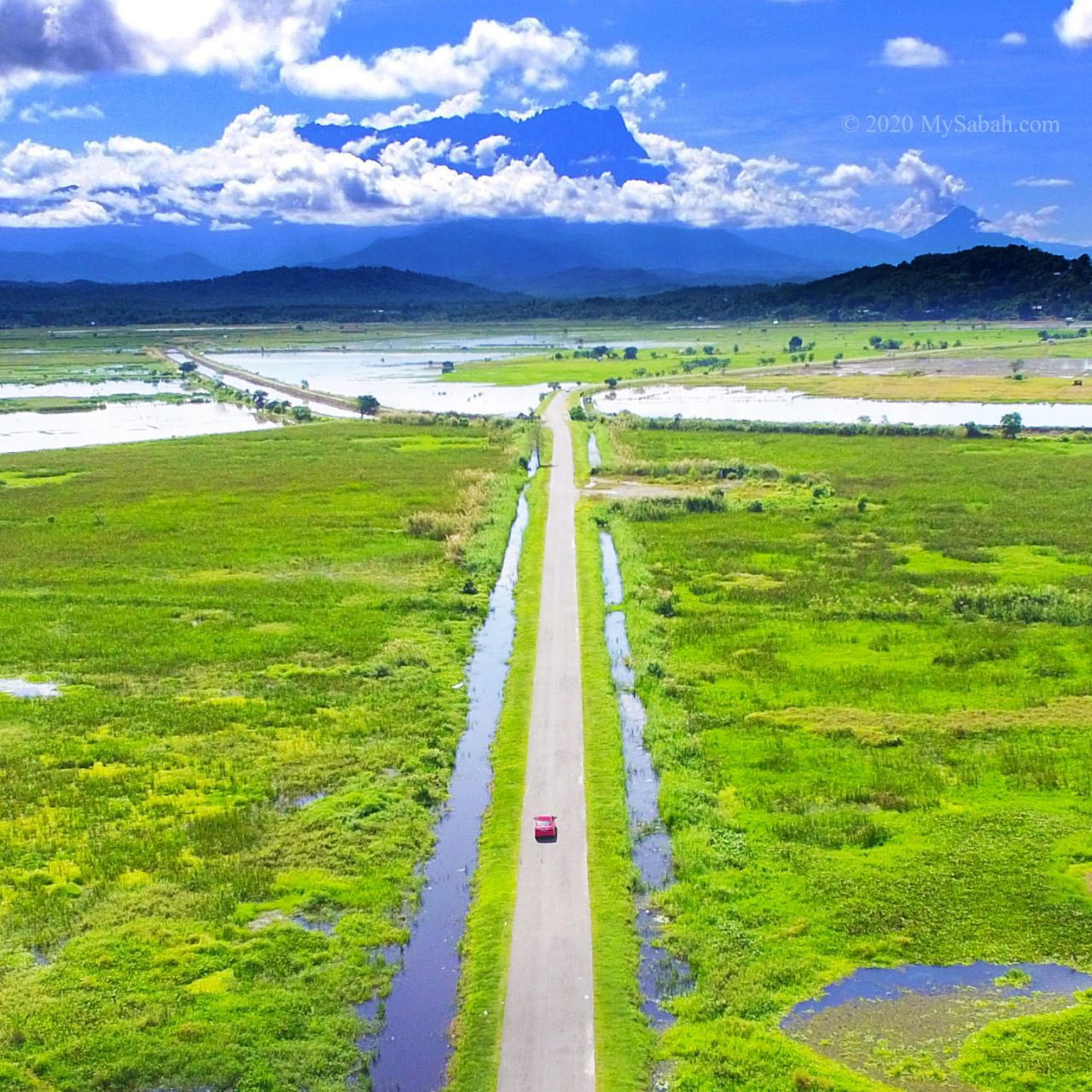 This area is called Tempasuk Plains, a pleasant location to drive or walk around to appreciate the beautiful countryside and paddy fields of Sabah. Please note this big plain offers little shade. Do bring water and umbrella if you plan to take a stroll there.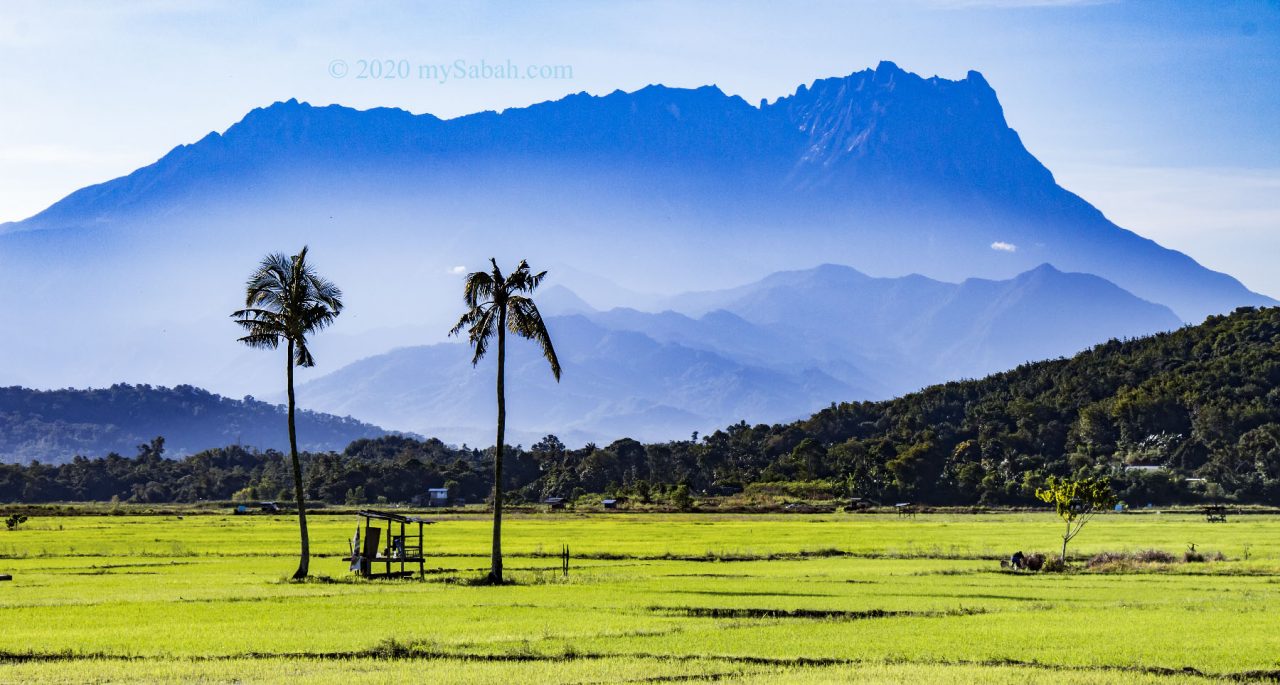 Wait, it doesn't end here. Tempasuk Plains has another spectacular sight!
Birdwatching at Tempasuk Plains
Bring a binocular! When you approach Tempasuk Plains, it's hard not to notice that there are hundred of birds foraging in paddy fields and wetlands there. In fact, Tempasuk Plains is the best place in Borneo to see migrant waterbirds and raptors from October to April, according to the book "Phillipps' Field Guide to the Birds of Borneo" written by Quentin Phillipps and Karen Phillipps, the best selling bird-watching guide book on Borneo birds.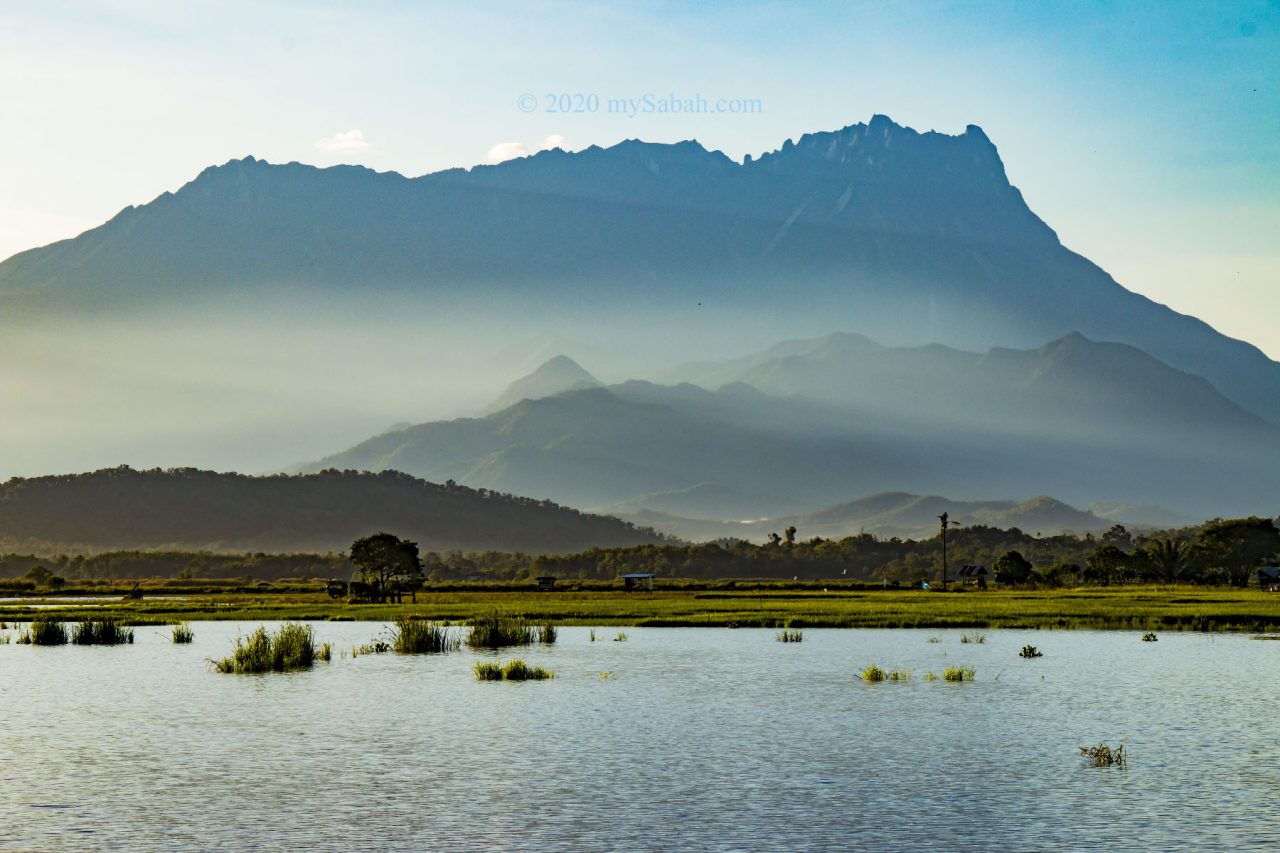 To escape the cold, a total of 244 migrant bird species and about 15 millions of them fly thousand of miles from Siberia and North East Asia (e.g. Russia, China, Japan, Korea) to Borneo when it's winter in Northern Hemisphere. Nearly 100 species land and rest in Tempasuk Plains, where they find abundant food, for example, fishes and insects, turning Tempasuk Plains into a busy airport (probably the birds think that long road is an airstrip, just kidding). They will fly home once the cold season in their homeland is over.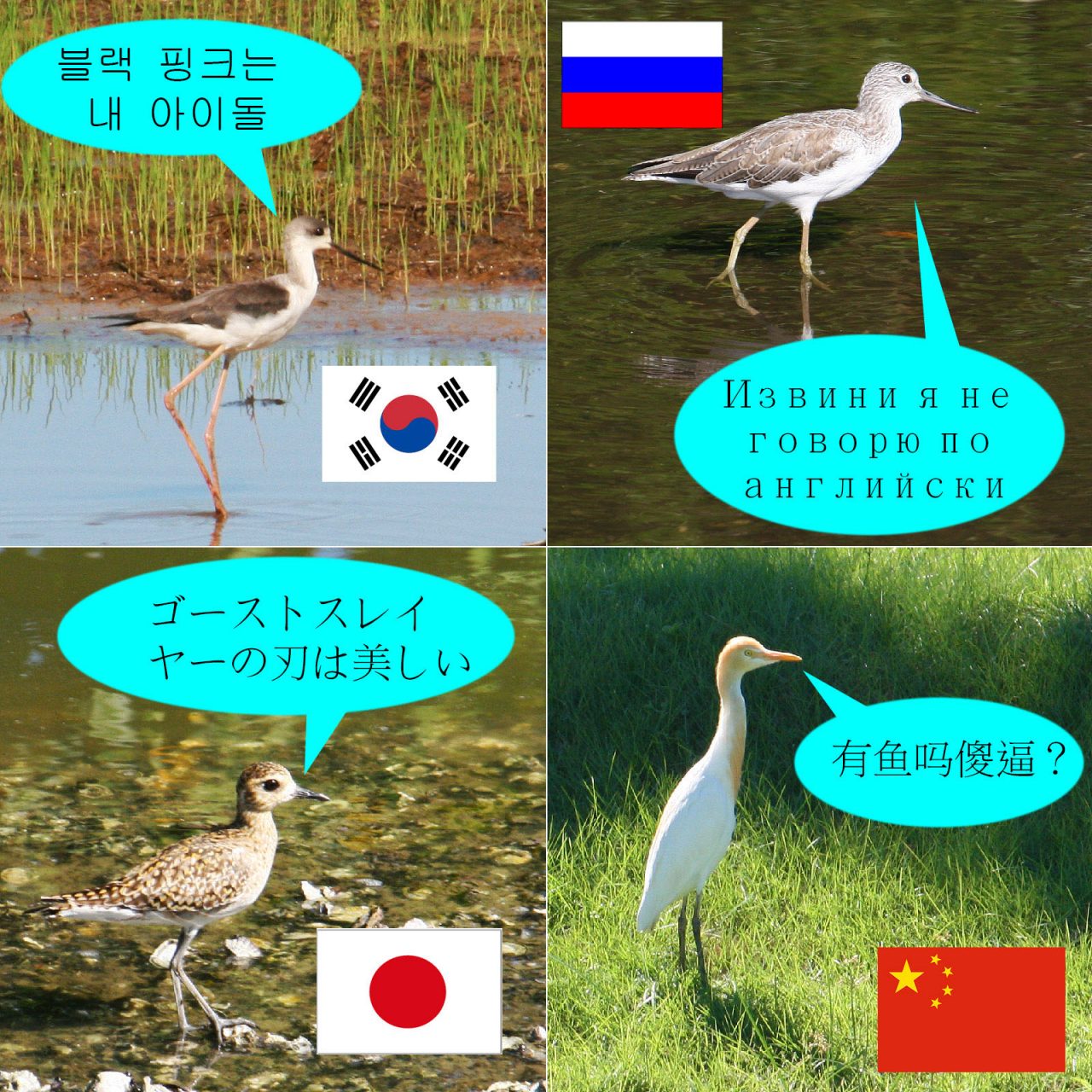 The special migrant birds at Tempasuk include raptors such as Peregrine, Mash Harrier, Black-winged Kite and Kestrel, and rare visitors like wild ducks, Pratincoles, Hoopoe, Ruddy Kingfisher, Black Drongo. In Dec 2021, a rare Black-faced spoonbill was spotted here. Avid birders will look for Grass Owl and skulking warblers too. Other common migrant birds like Egrets, Sandpipers, long-toed stint, Whiskered tern, Black-winged Stilt, and Greenshank are just everywhere. The high diversity of birds makes this plain one of the favourite spots of bird photographers.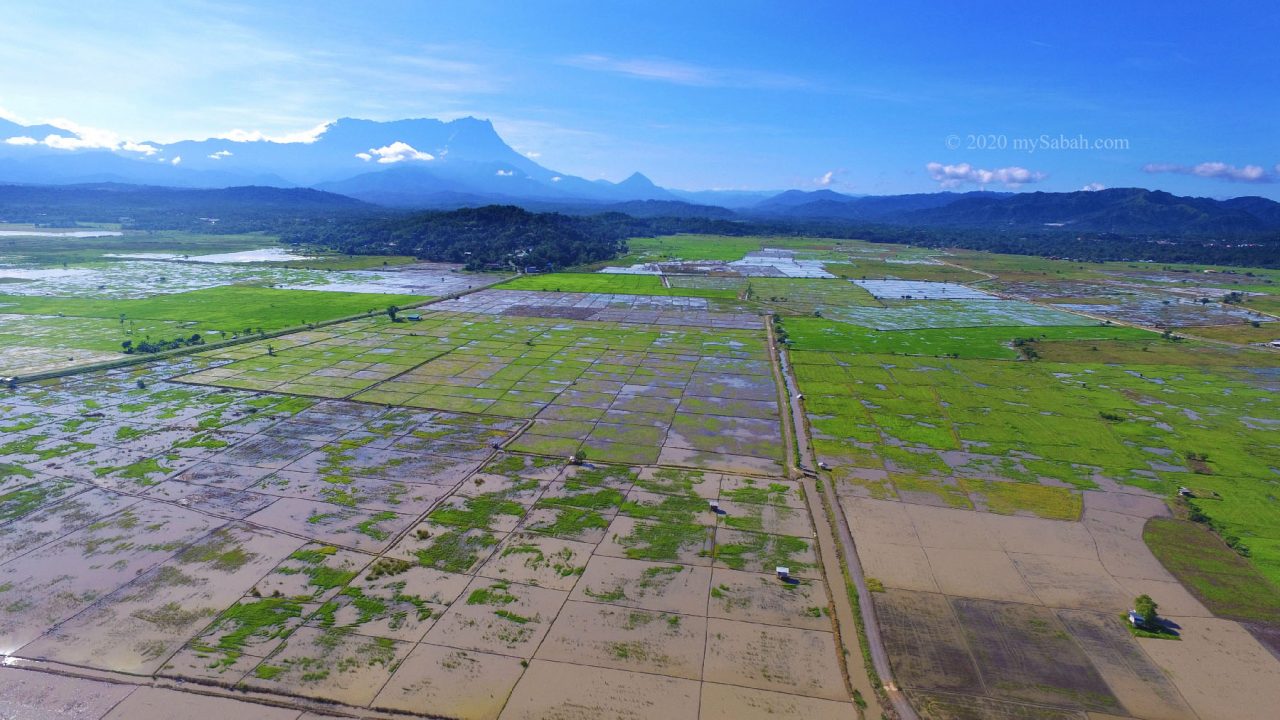 Tempasuk Plains is part of Kota Belud Bird Sanctuary, which is approximately 12,200 ha (about 122 Square Kilometres) in size, a stopover for half a million migrant birds, and house 127 bird species in different habitats such as swamps, mudflats, coastal grassland, paddy field, mangrove, low hills, and open countryside in Kota Belud.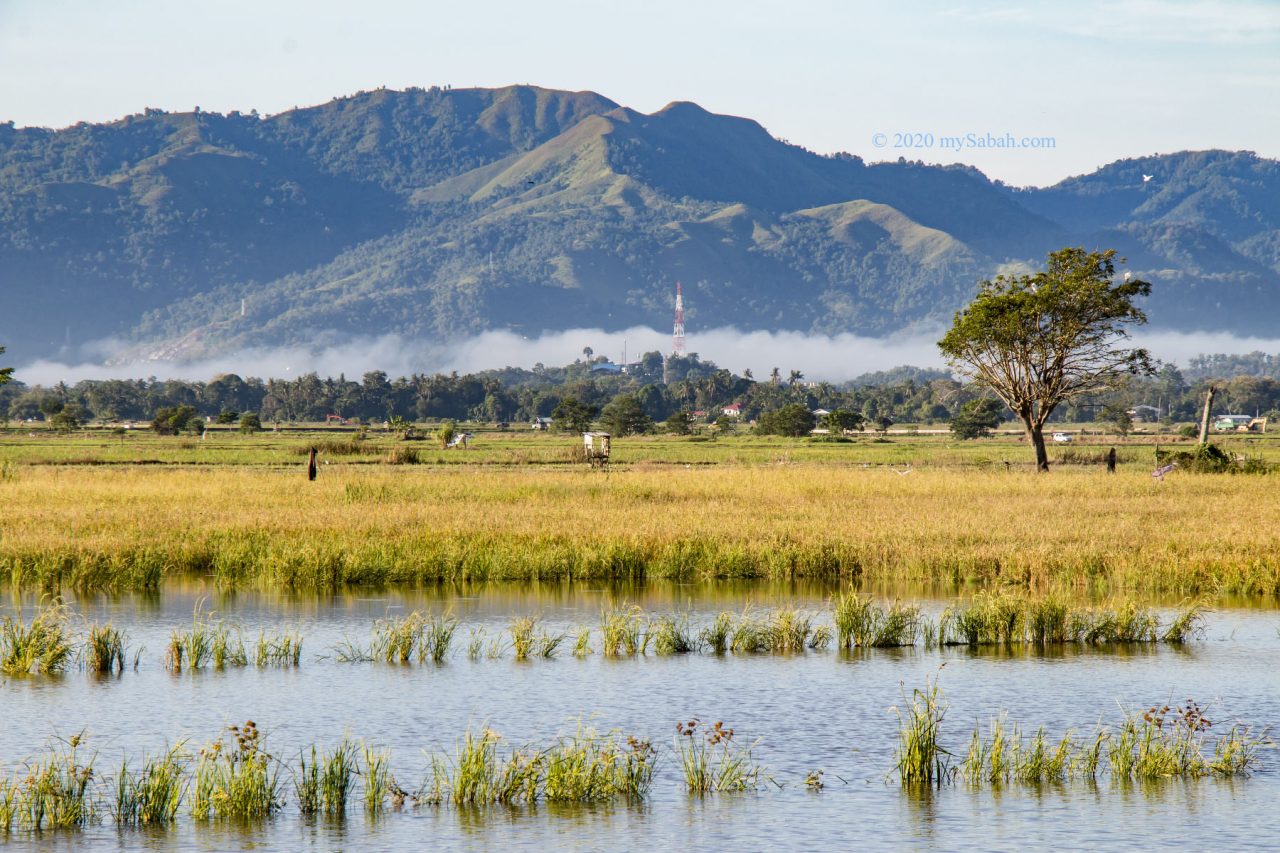 To spot more exciting bird species, you could explore this sanctuary with a bird guide. Personally I recommend Jason and Ceekay, both are my friends who have over 20 years of birding experience.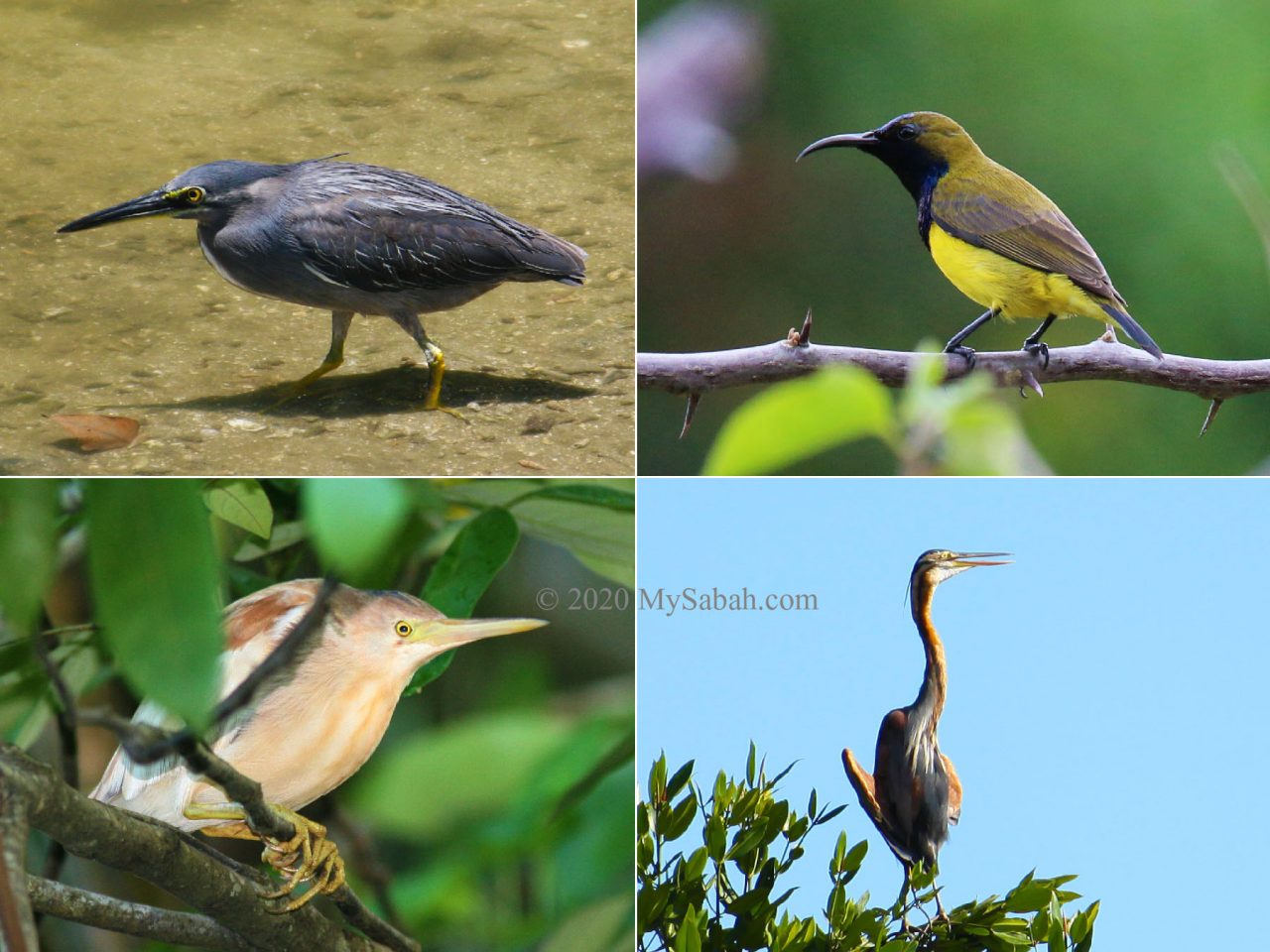 Even during non-peak months for migrant birds, birders still can find many resident birds in Tempasuk, to name a few, White-breasted Waterhen, Dusky Munia, spotted Dove, Oriental Darter, Swamphern, Striated Grassbird, Common Moorhen, and Heron. Some migrant birds have become resident too, e.g. great egret, honey buzzard, Peregrine Falcon, Ruddy Kingfisher and Brown Flycatcher. Beginner birders will be overjoyed to write off a long list of birds from their bucket list.
Instead of taking only a few photos there, now you have more reasons to visit Tempasuk. Would you bring a binocular or bicycle?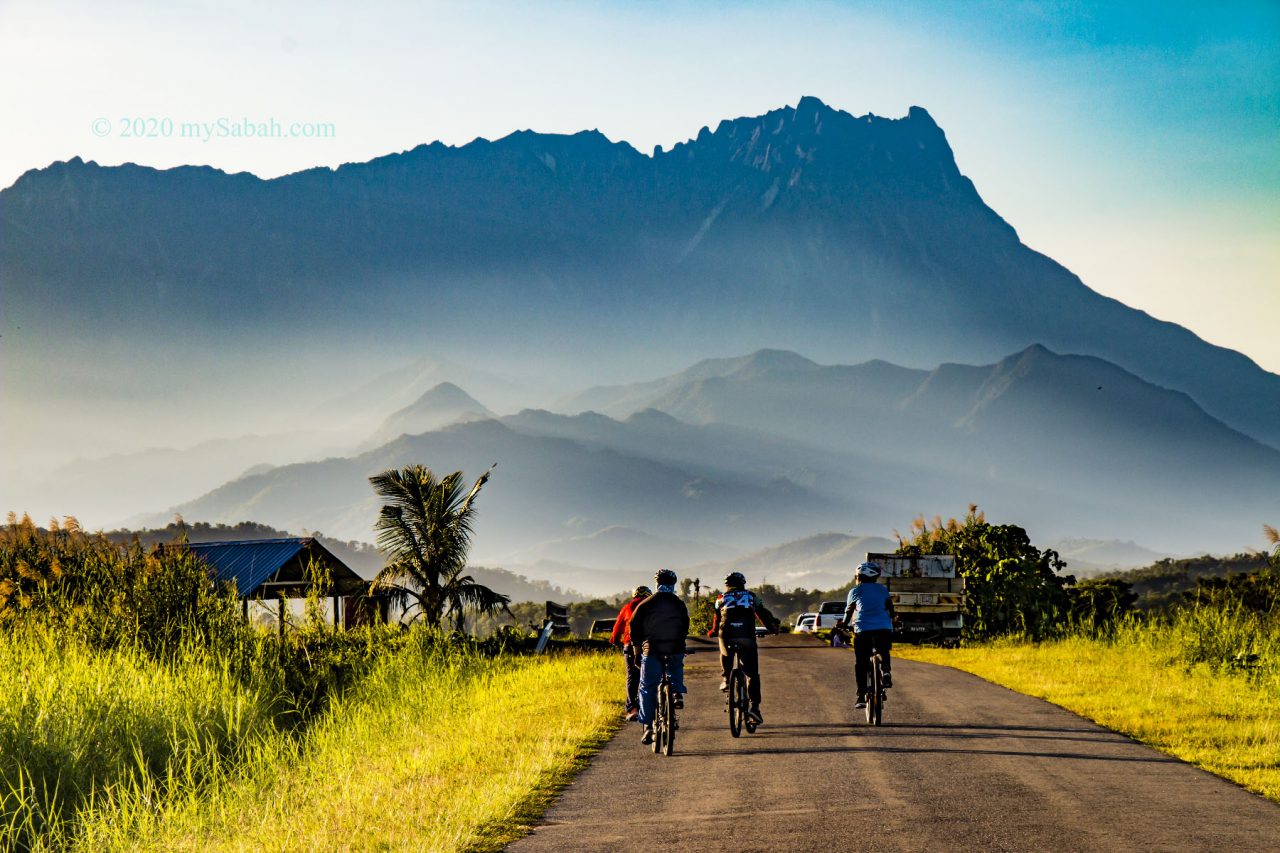 Photos taken in Kota Belud, Sabah, Malaysia Borneo