You can tell a lot about the lifestyle of local people by visiting their market. Just take a stroll in Sandakan Central Market (Pasar Umum Sandakan), after browsing hundreds of stalls with thousands of colourful items on display, you will learn what Sabah people eat and wear.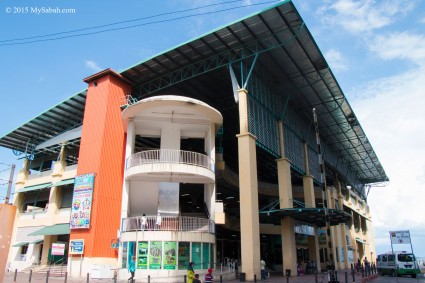 In the morning, you will see hundreds of locals buying fresh vegetables, fruits, meat and fishes at Sandakan Central Market. Actually this Market has been a tourist attraction for many years, as it is convenient and has almost anything.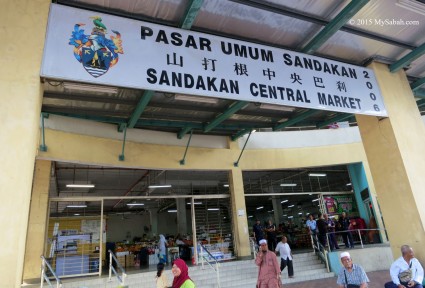 Family travel groups also come here to purchase food supply. The stalls of Sandakan Central Market open from 3am onwards and is the most active in the morning.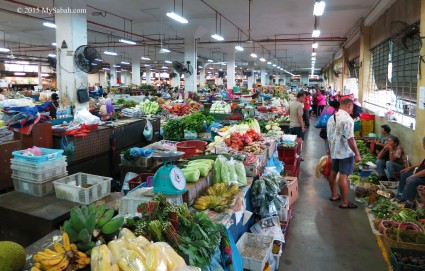 Ground Floor
In ground floor are hundreds of neatly and well organized vegetables and fruits stalls. You can find many other Sabah food for sale here too.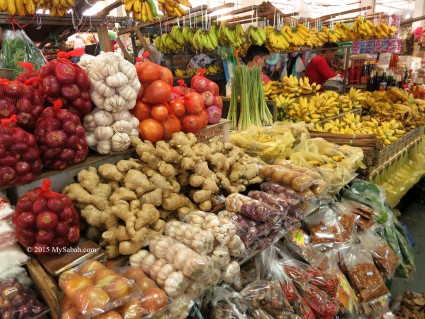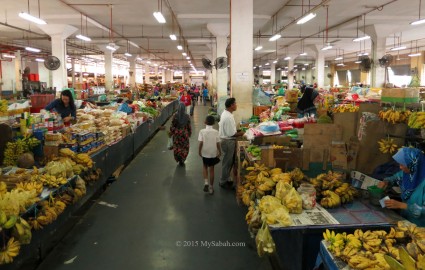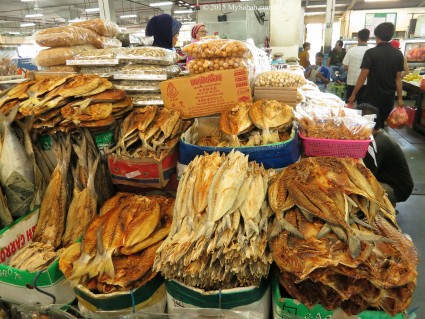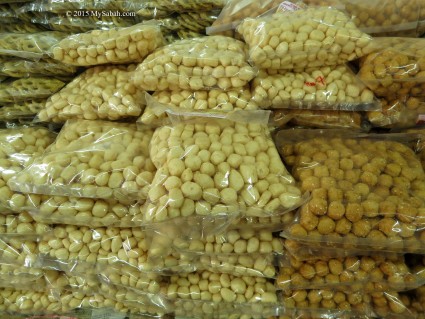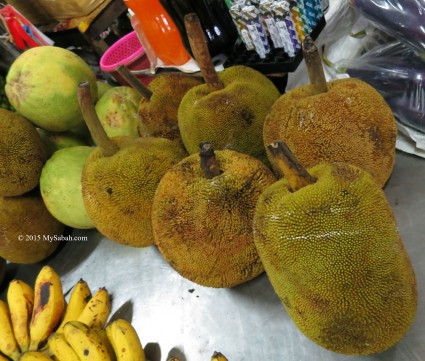 The fish market is concentrated at the end of the market. Sandakan Central Market is one of the most important seafood landing ports of Sabah. There are variety of seafood such as fishes, crabs, rays, prawns, seashells and squids sold here. The thing that shocks me is sharks are traded openly here.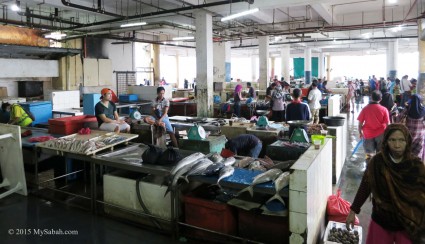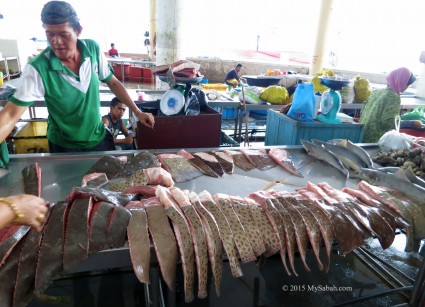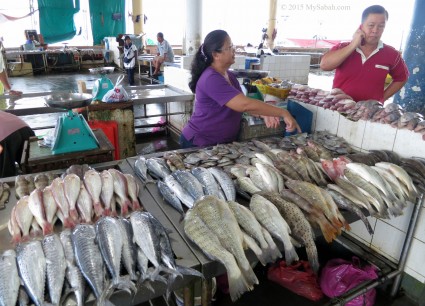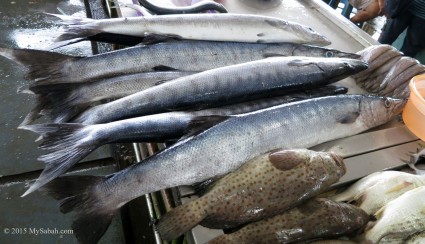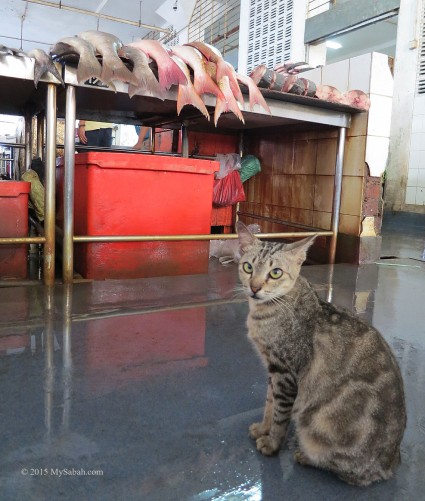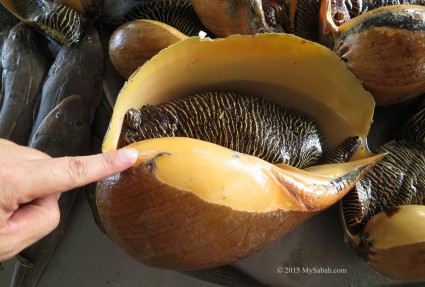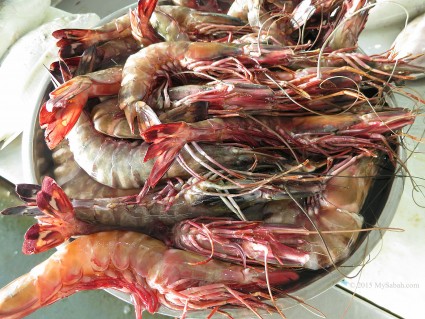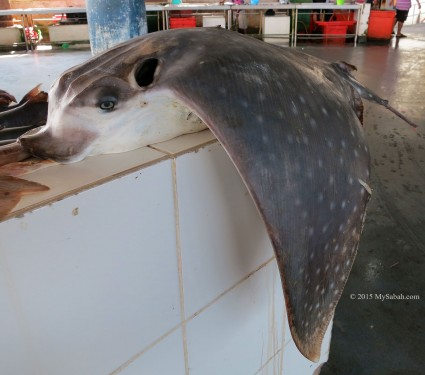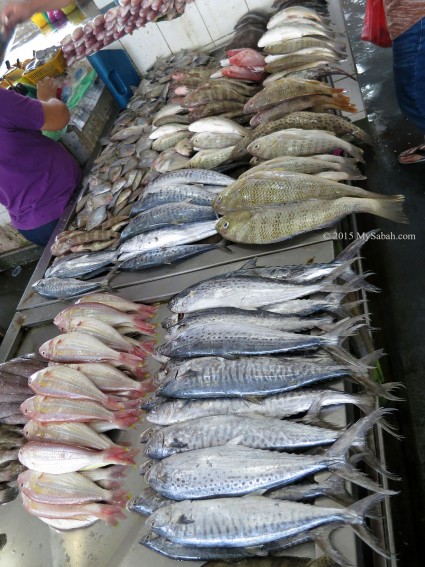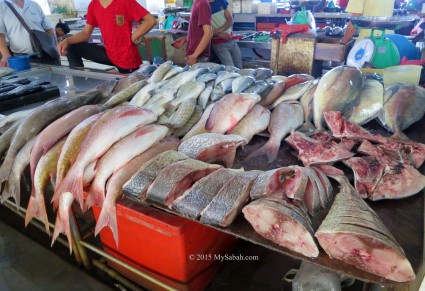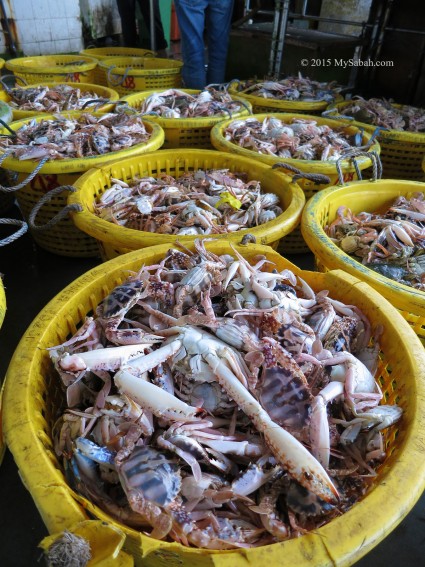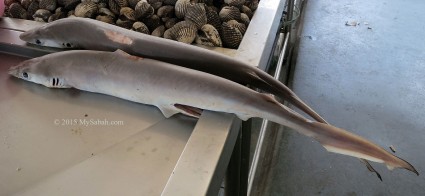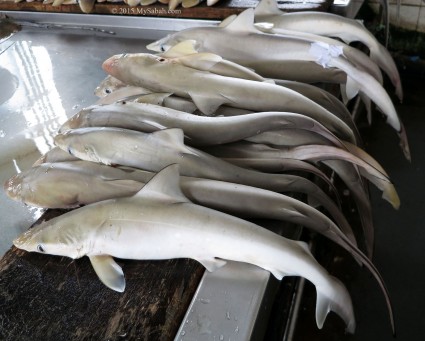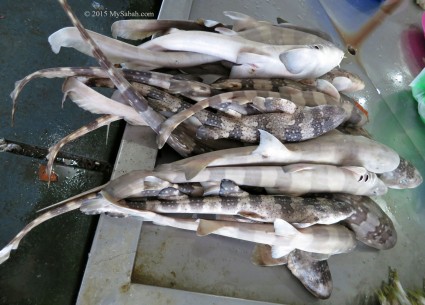 First Floor
On first floor is the food stalls of halal food (for Muslims), and rows after rows of small cubicles selling handicraft, souvenirs, clothing, T-shirts, bags, shoes and other household items. This place is called Hanging Market (Pasar Gantung) because most merchandises are hanged on the wall or air.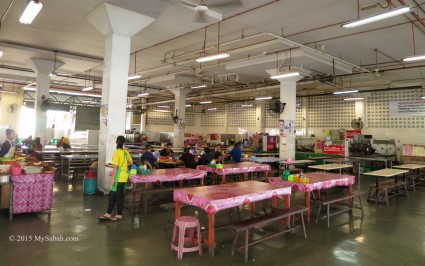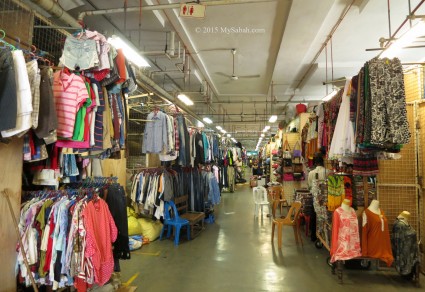 Tourists can find T-shirts, local crafts and other souvenirs here easily. The sellers would say to you, "Come. I give you discount." Bull Sh*t. Don't be afraid to slash 50% of their so-called discounted price.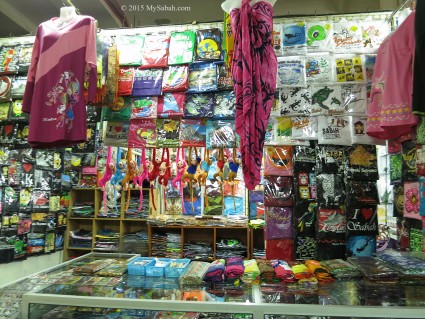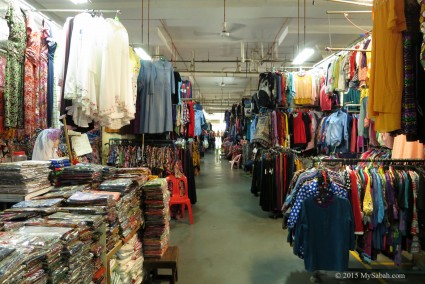 Second Floor
On the top floor (second floor) are 30 food stalls mainly run by Chinese. These stalls are simple and have nothing fancy, but many best local food are found here, one of them is Kueh Teow Noodle with Deep-fried Pork.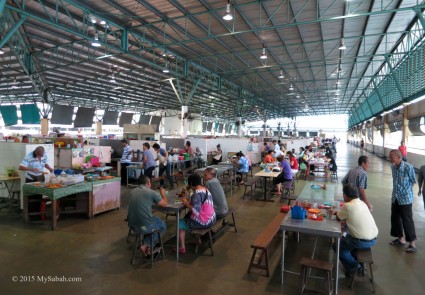 Sandakan Central Market is located in Old Slipway of Sandakan City Centre (see Location Map), which is also a few minutes walk away from Sandakan Harbour Square, the largest shopping mall of Sandakan.
Photos taken in Sandakan, Sabah, Malaysia Borneo