Many locals don't realise how lucky it is to live in Sabah. Our seafood is so fresh and affordable. So, enjoy what we have and eat more seafood in Sabah. Good things should be shared, so I would like to introduce you something nice and special at Mr. Fish Restaurant (Chinese Name: 鱼记海鲜小吃店) in Lok Kawi.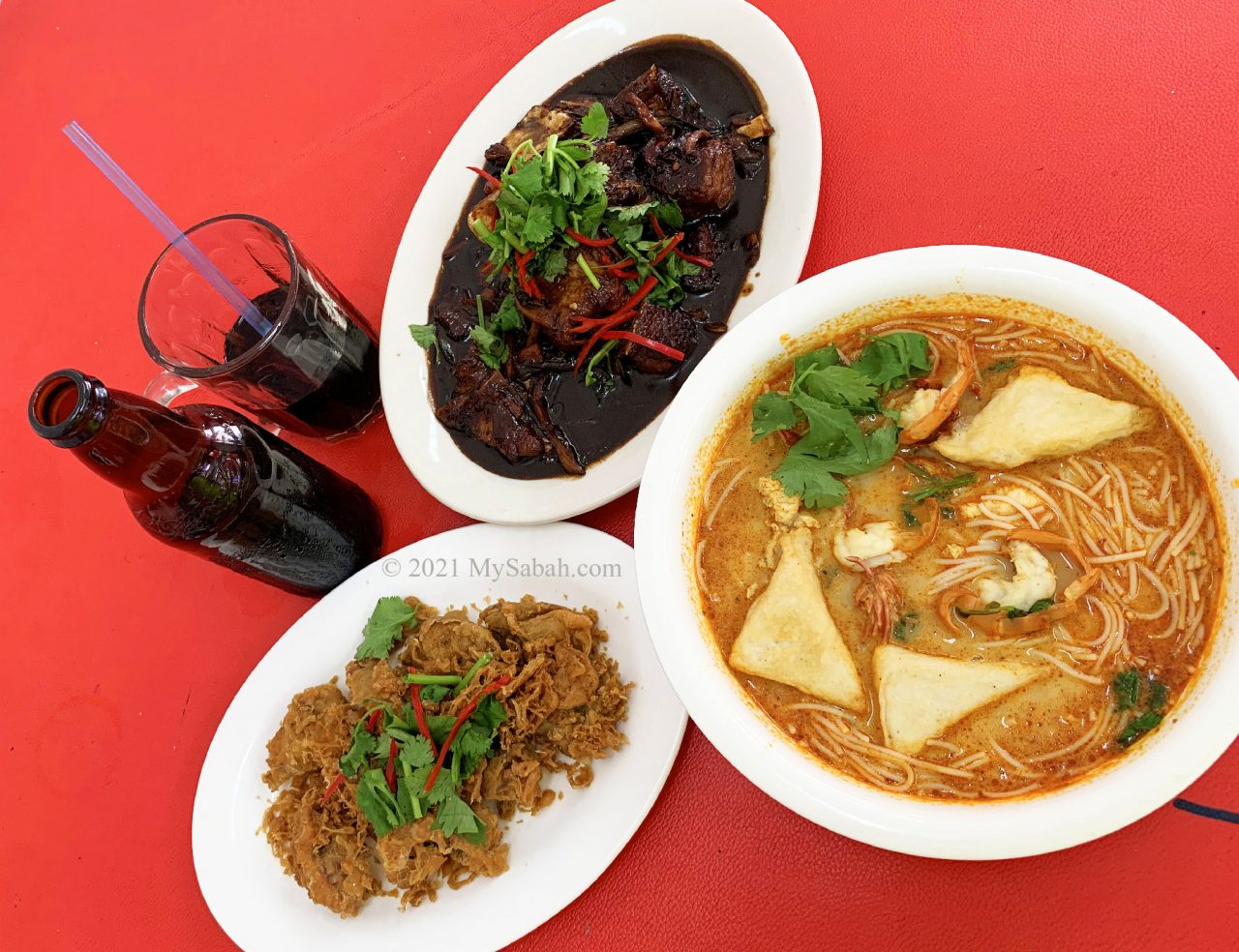 Mr. Fish Restaurant is a kopitiam (coffee shop) style restaurant where you can order dishes such as fried noodle, fried rice and noodle soup, but with seafood in them. Eric Tan, the Mr. Fish, opened this restaurant in Sep 2020. Because of his experience in seafood packaging so he knows where to source the freshest caught from Kudat, Kota Kinabalu (KK) and Semporna, which is a bonus. Of course, snapper, grouper, and sea brass (selunsung / siakap) are on their menu.
If you are not sure what to order at Mr. Fish Restaurant, you may start with the food I tried below, or they would be happy to recommend if you ask.
1) Sandakan Fish Cake
To me, ordinary fish cake is so bland that I even think it's a waste of space to put one into my steamboat buffet. Other seafood restaurant may offer better fish cake made of "tofu" fish, but the best one is the triangle-shaped Sandakan Fish Cake of Mr. Fish Restaurant. According to Eric, this high quality fish cake was mostly exported to Hong Kong in the past, so very few locals tried it.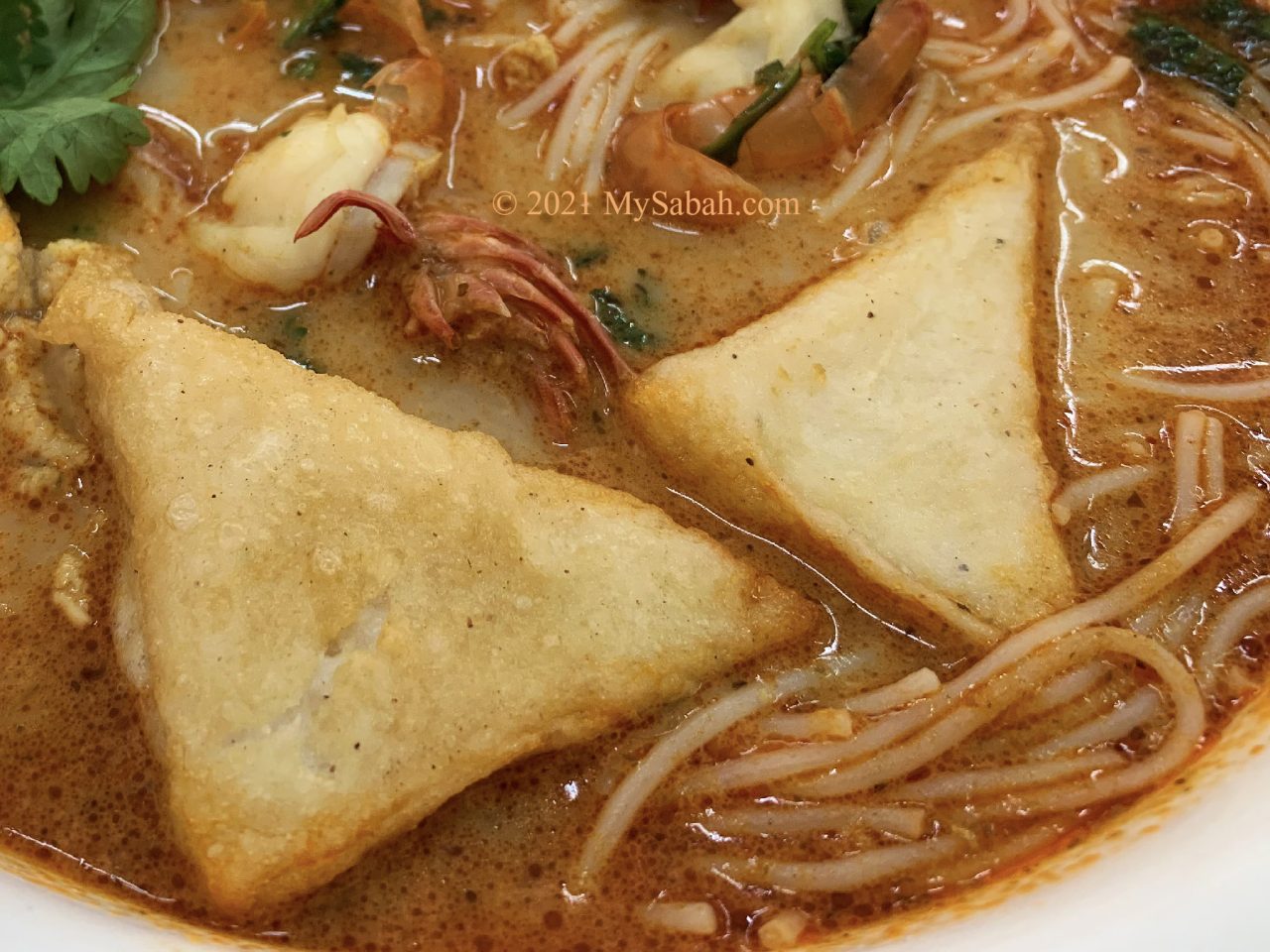 The flavour of Sandakan Fish Cake is strong, almost like our favourite salty fish. The price is RM2.50 for three. It's so tasty that I finished two really fast, then I regretted and ate the third one slowly.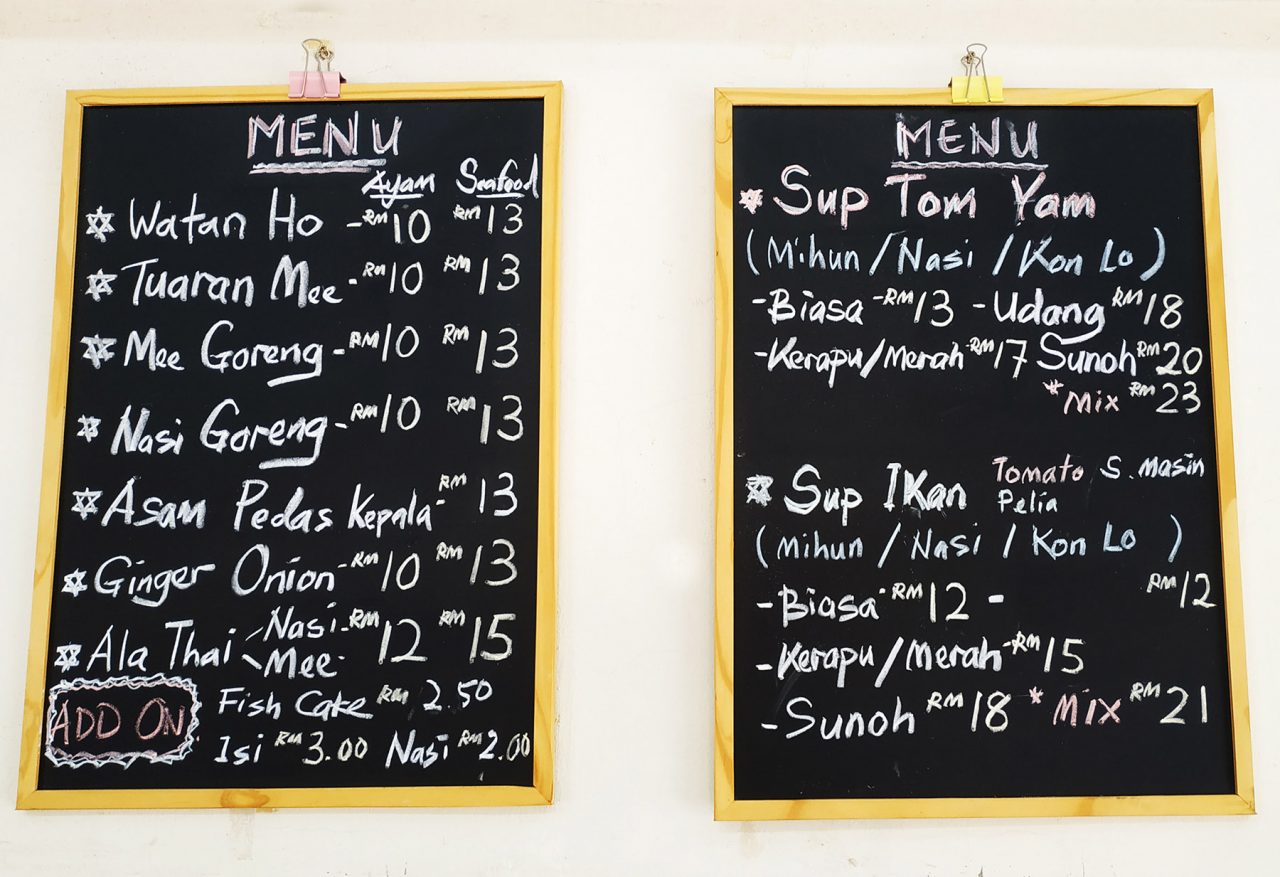 2) Tom Yam Seafood Noodle
Tom Yam Seafood Noodle is a heavenly combination of seafood and spicy food if you love both. The soup is rich in seafood flavour, a bit to sweet side and not too hot. You can choose to have prawns, fish slices, or Sandakan fish cake in the soup.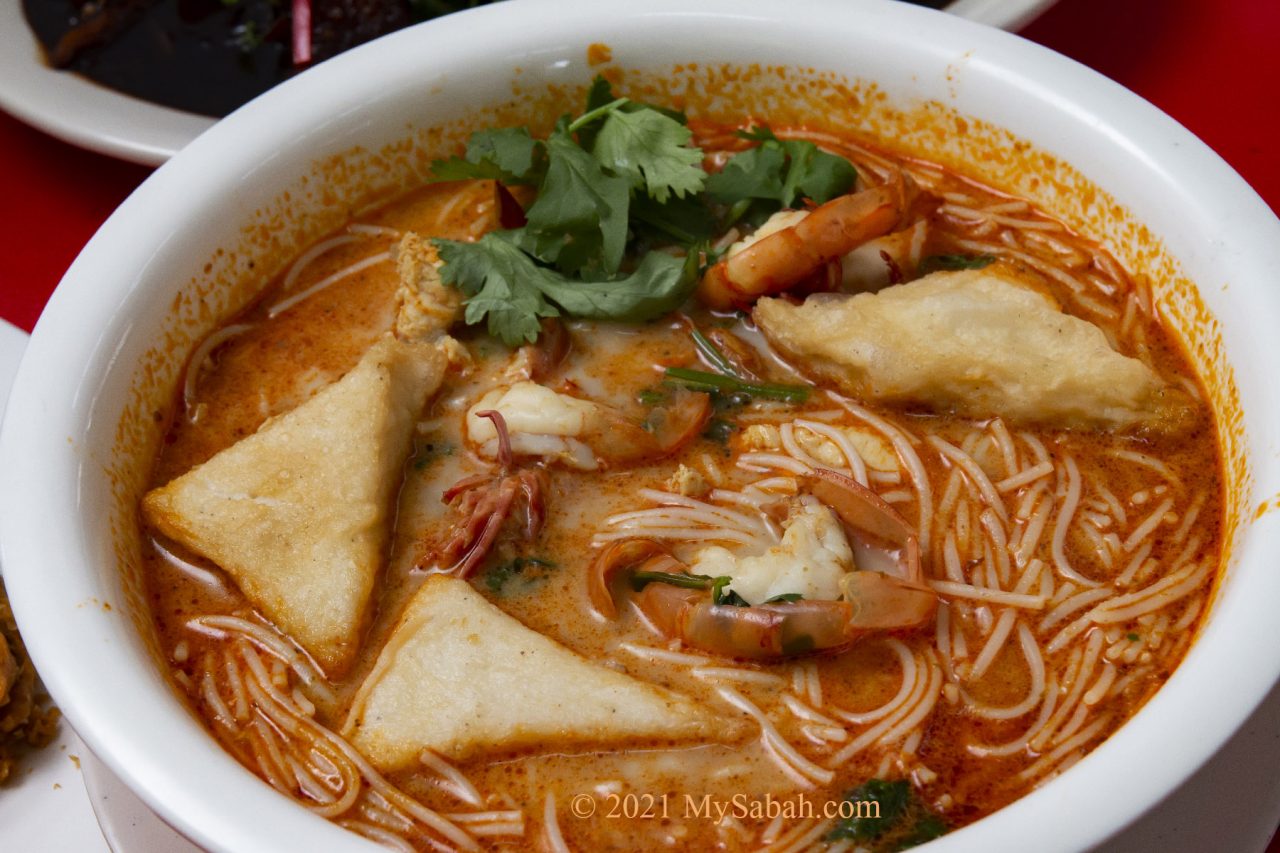 For those who can't take spicy food, you may try Tuaran Mee (Tuaran Fried Noodle), Watan Ho (flat noodle with gravy), Kon Lau (Dry noodle) with seafood. The prices range from RM10 to 18.
3) Stewed Fish Head (焖鱼头)
The real seafood lovers always go for fish head. In fact, I notice most customers at Mr. Fish Restaurant have Stewed Fish Head on their desks. I ordered one and to my suprise, it's springy and meaty, probably due to the dense collagen. Stewed Fish Head (of grouper or snapper) is sold for RM25 to 30.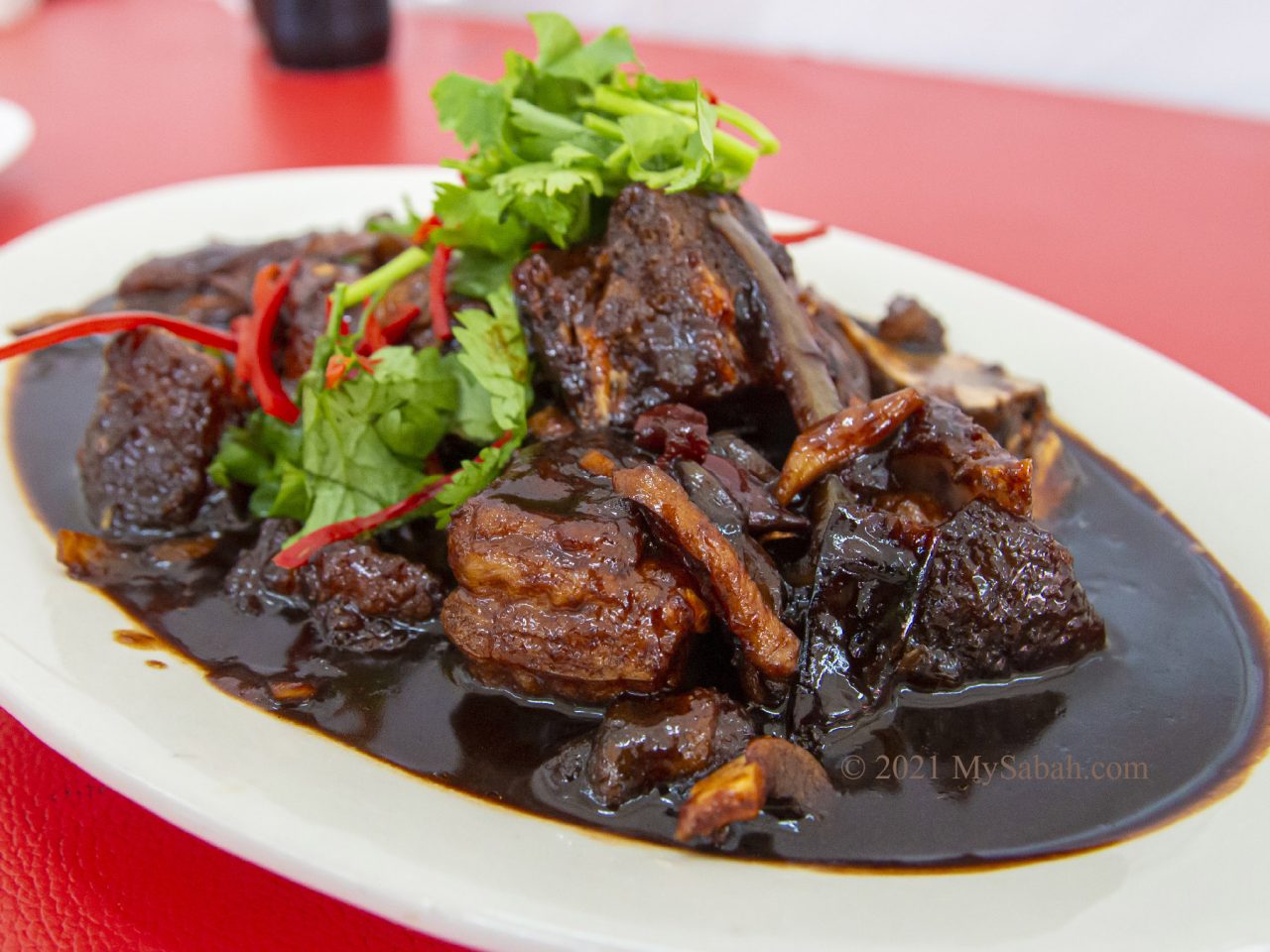 Another popular choice is Asam Pedas Fish Head, if you prefer sour and spicy fish head with aromatic curry flavour.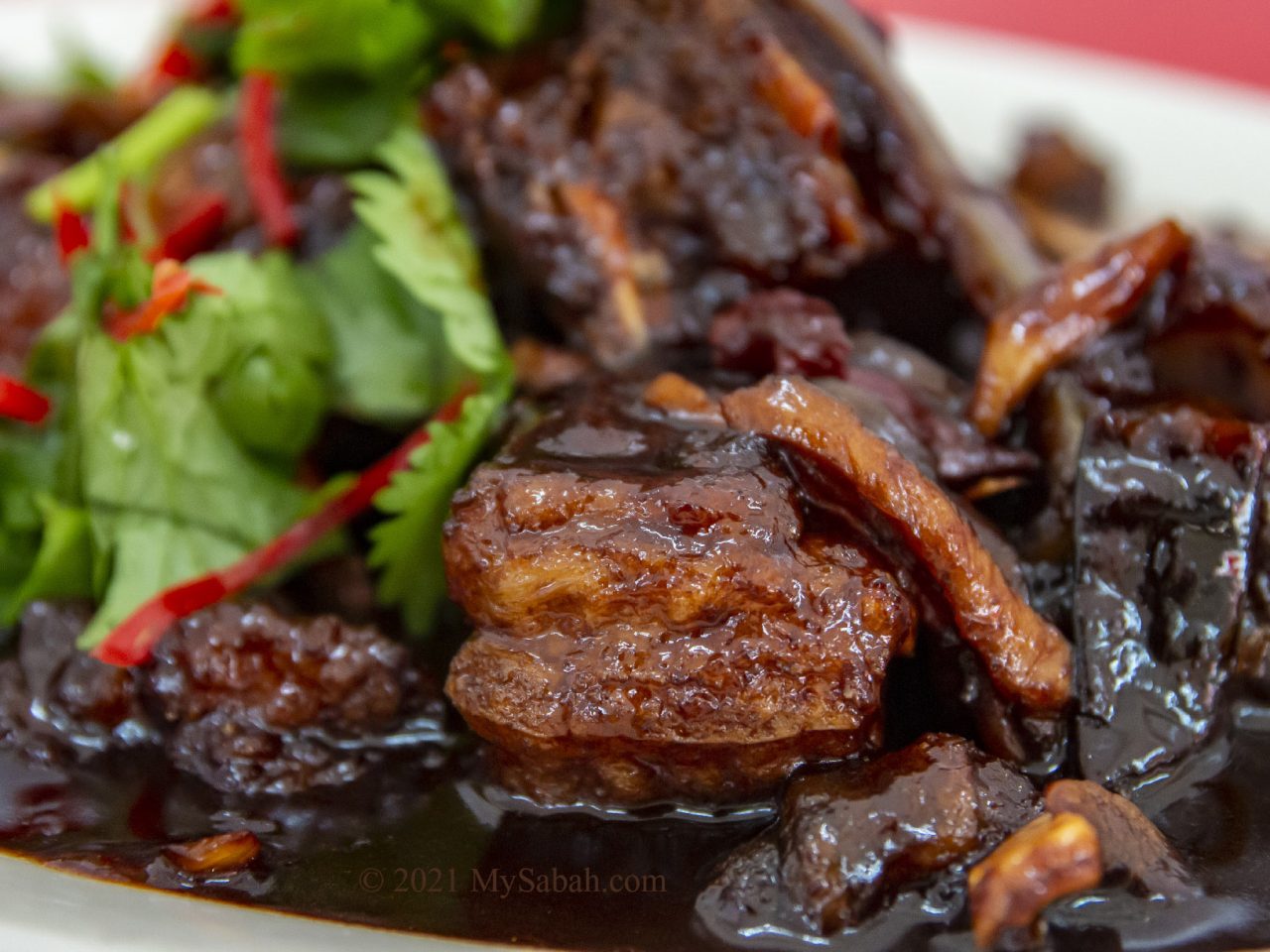 4) Bottled Ice Coffee
I don't know what's wrong with the weather lately, it is so warm every day. A chilling iced coffee is just perfect. Do you know that iced coffee taste better overnight? FYI, only RM2.50 per bottle, Cheers!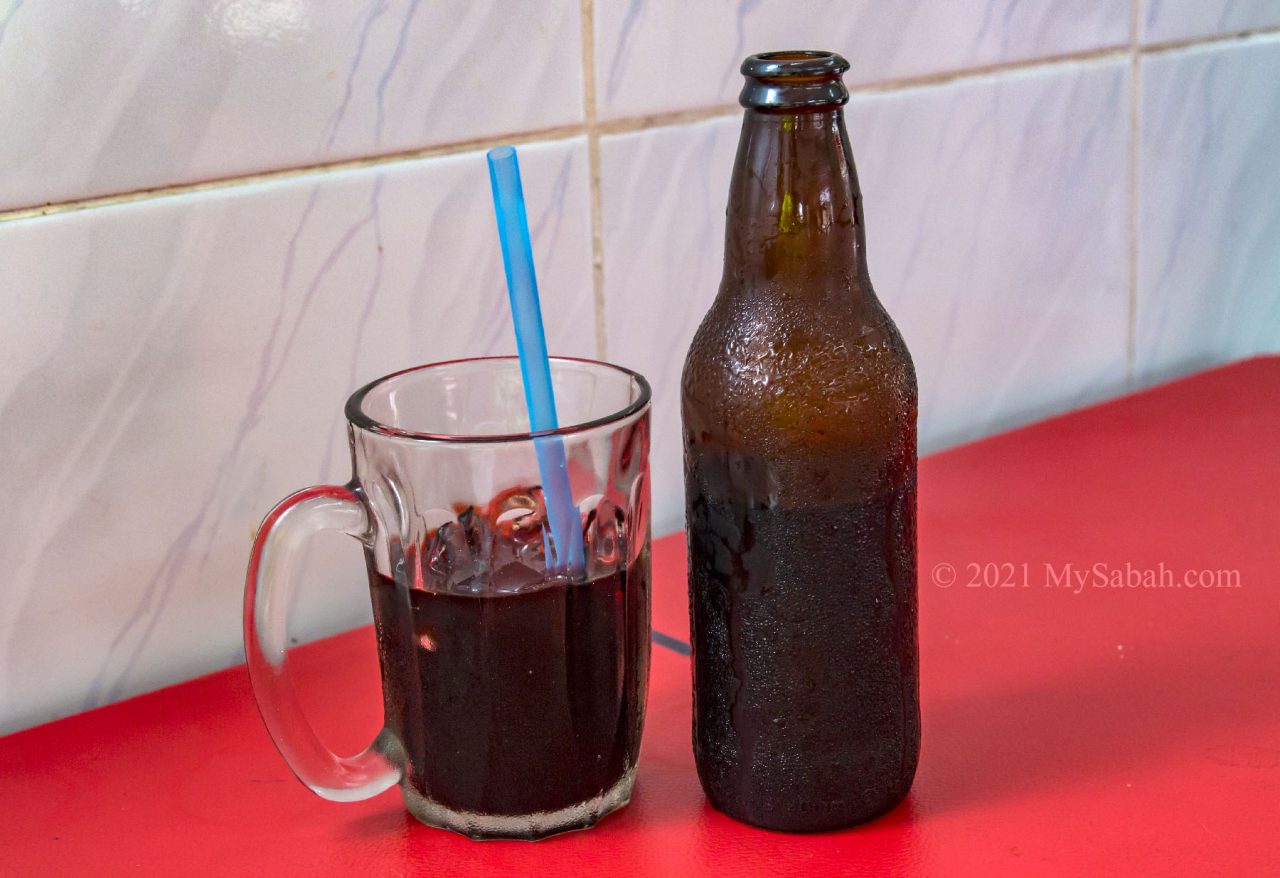 5) Fried Fish Eggs
Fish eggs are not always available and the quantity is small. Don't miss it when you are lucky. Fried Fish Eggs are sold for RM5 (small), RM10 (medium) and RM15 (large) per plate. It goes well with beer.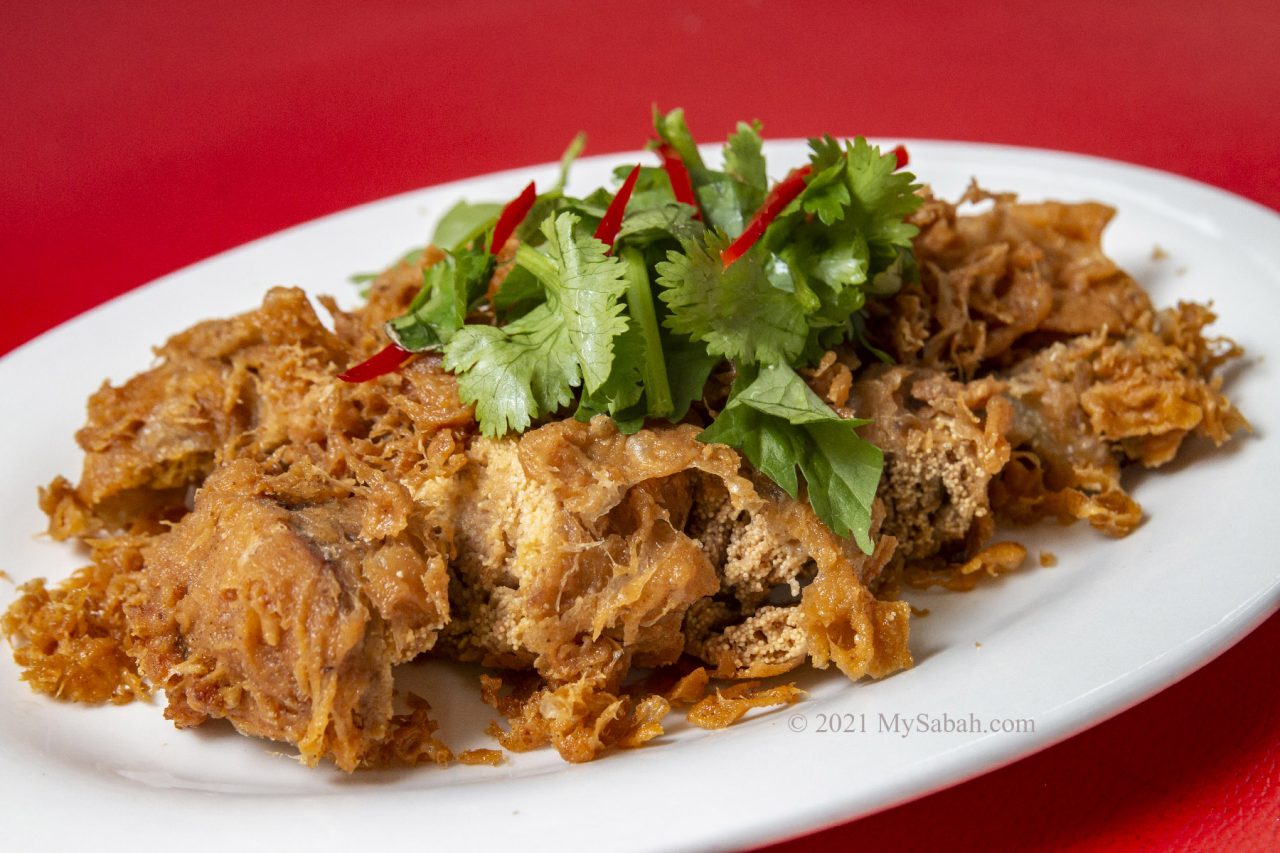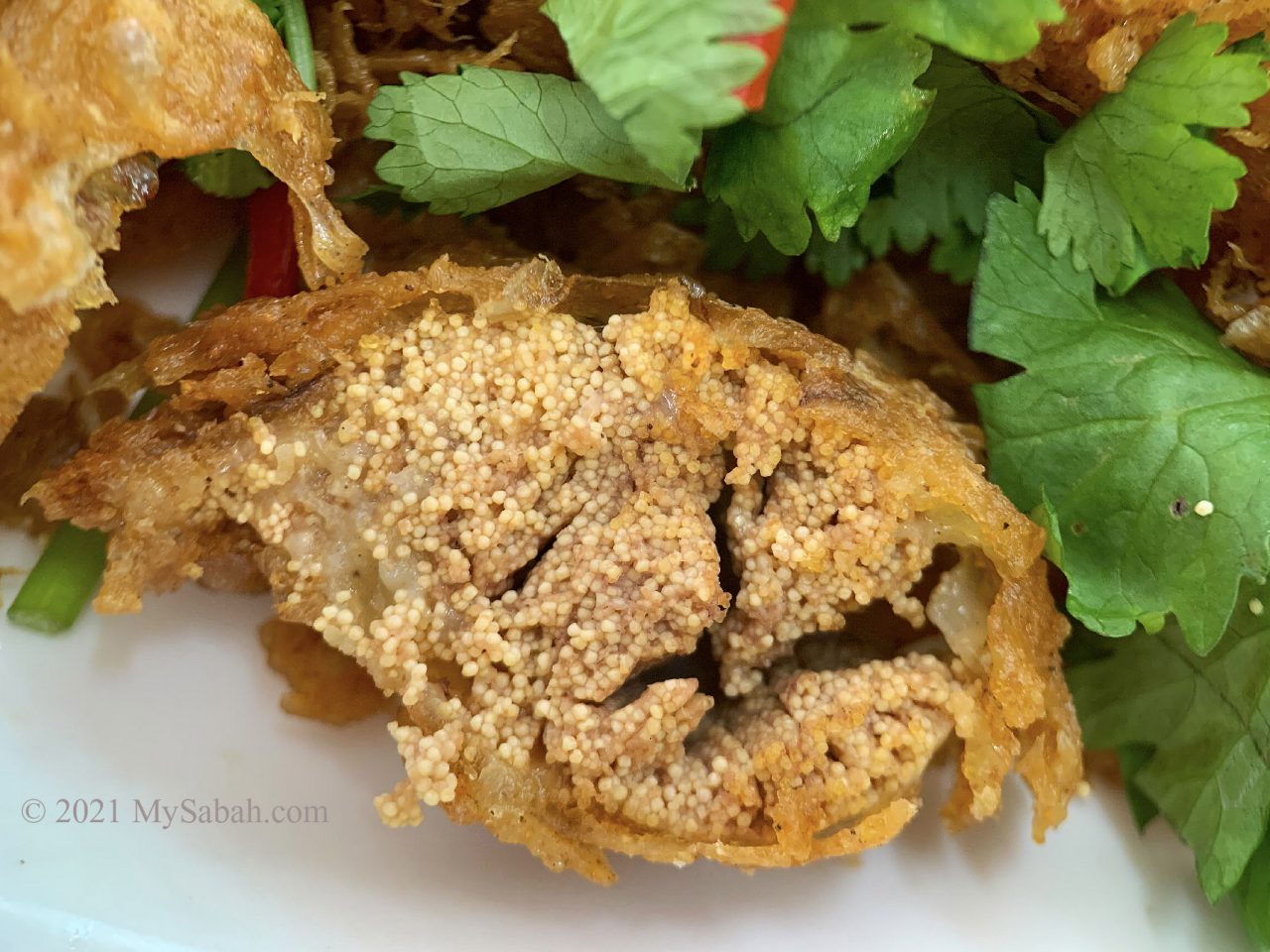 Location and Contact of Mr. Fish Restaurant
Mr. Fish Restaurant is located in Lok Kawi, about 17 KM away from KK. I know you KK folks. Distance is not an issue when comes to delicious food.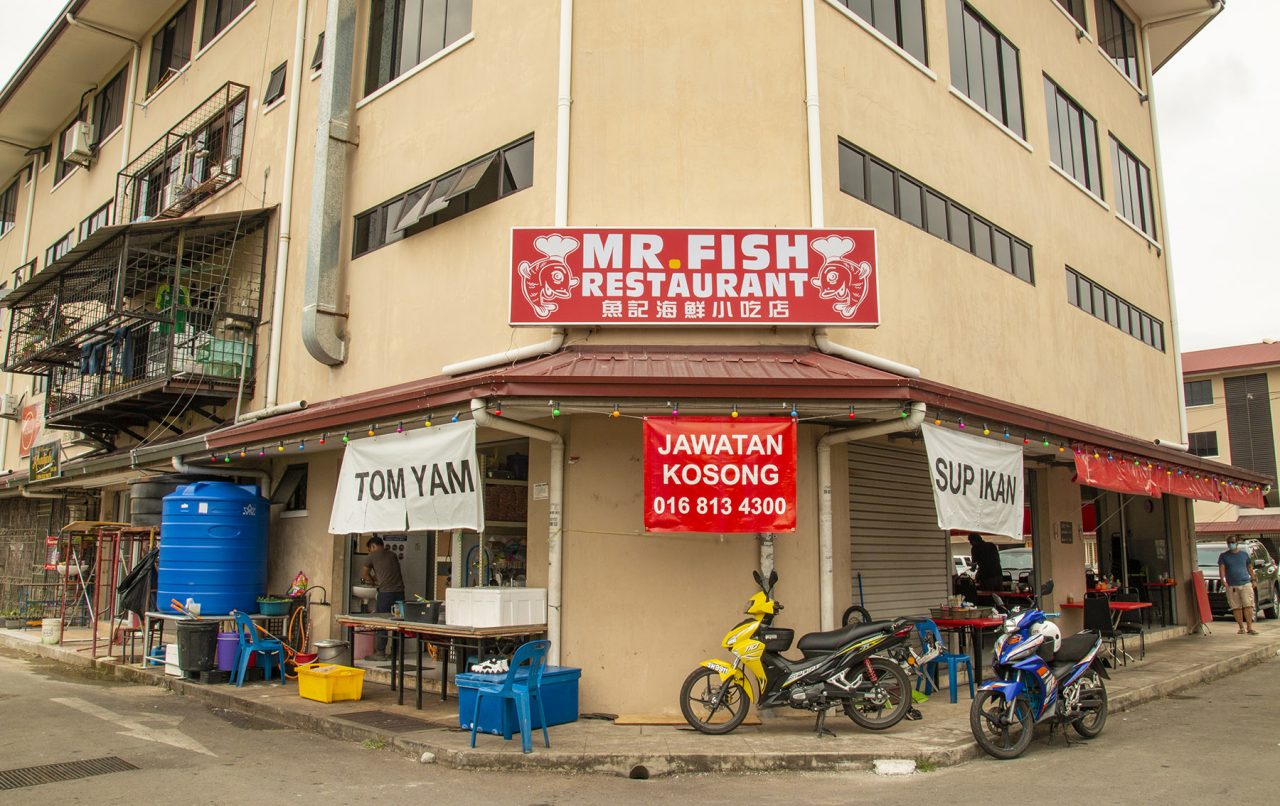 GPS Location: 5.837593562860821, 116.04375318067473 (see Location Map)
Opening Hours: 8:00am – 8:45pm daily
Phone & Whatsapp: +60 16-8794300
Facebook: Mr.FishSabah
E-mail: mrfishsabah@gmail.com
Address: Ground Floor Lot 13-0, Block C, Jalan Papar Baru, Kem Lok Kawi, 89600 Kota Kinabalu, Sabah, Malaysia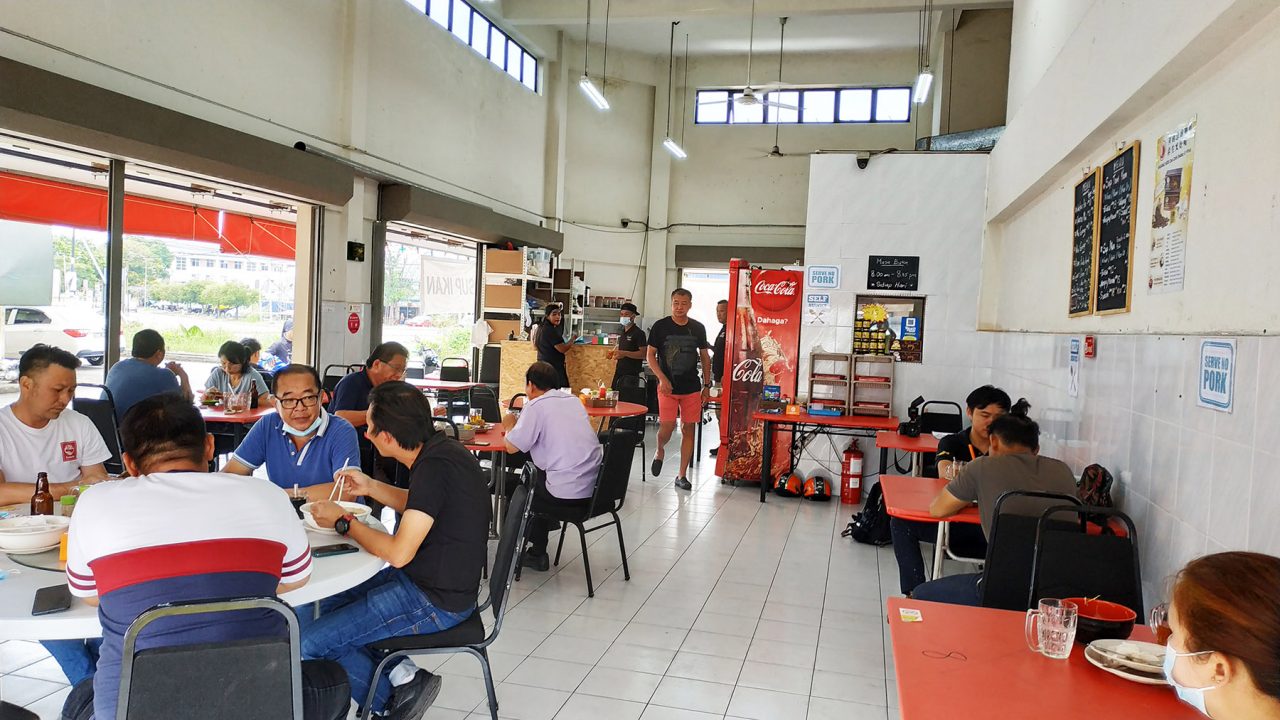 Though they don't serve pork, the restaurant is not certified as halal, so use your discretion in food consumption.
Photos taken in Kota Kinabalu City, Sabah, Malaysia