Atkinson Clock Tower is the oldest man-made structure in Kota Kinabalu City (KK), capital of Sabah, Malaysia. On 20 April 1905, everyone in Jesselton town (now KK) started to hear this new ivory-color tower chimed every hour. After 115 years, it would have rang over 1 millions times if it never stops. Nowadays Atkinson Clock Tower is the most popular landmark of KK and highly valued for its good representation of British Colonial architecture design.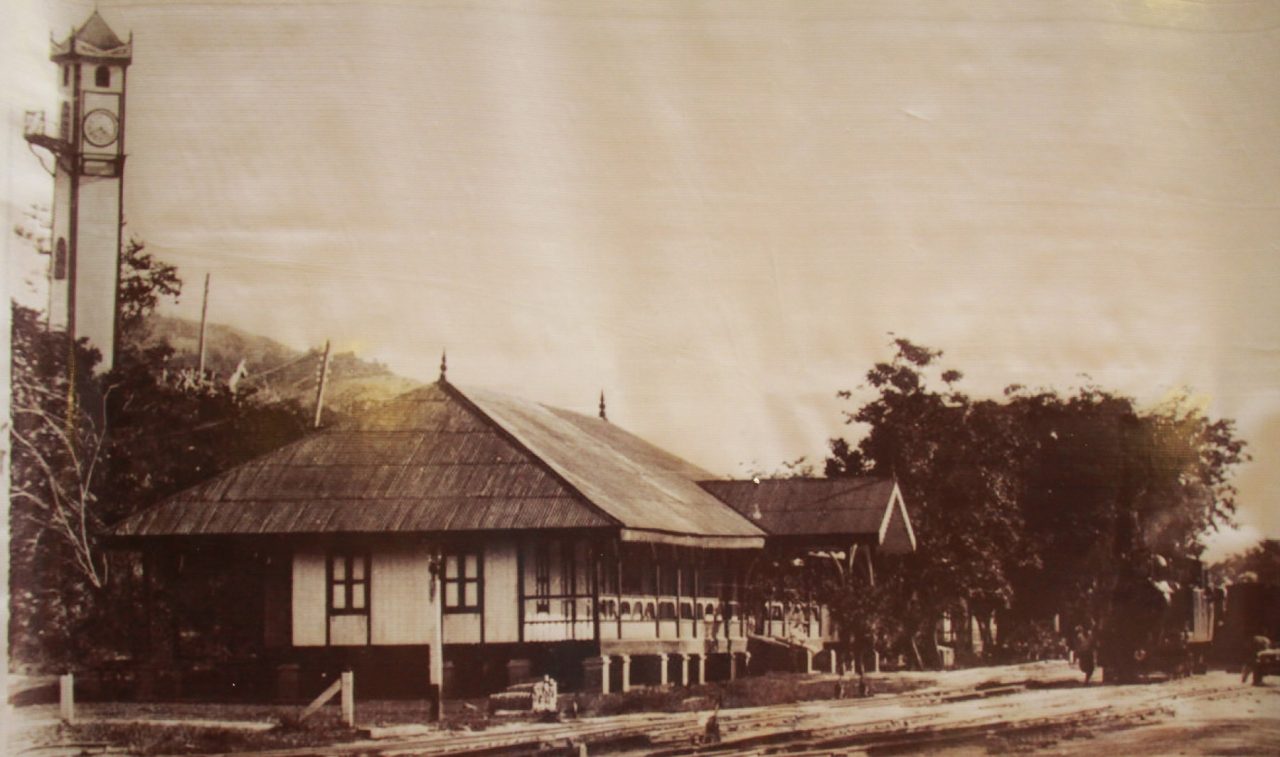 KK is blessed to have Atkinson Clock Tower. However, it exists due to a sad incident. It was built to commemorate a British, Francis George Atkinson, the first District Officer of Jesselton township, who passed away on this day (6 December) in 1902 because of malaria. Under the support of British government, his friends, colleagues, and mother (Mary Edith Atkinson) raised fund to "erect a handsome Clock Tower as a local Memorial".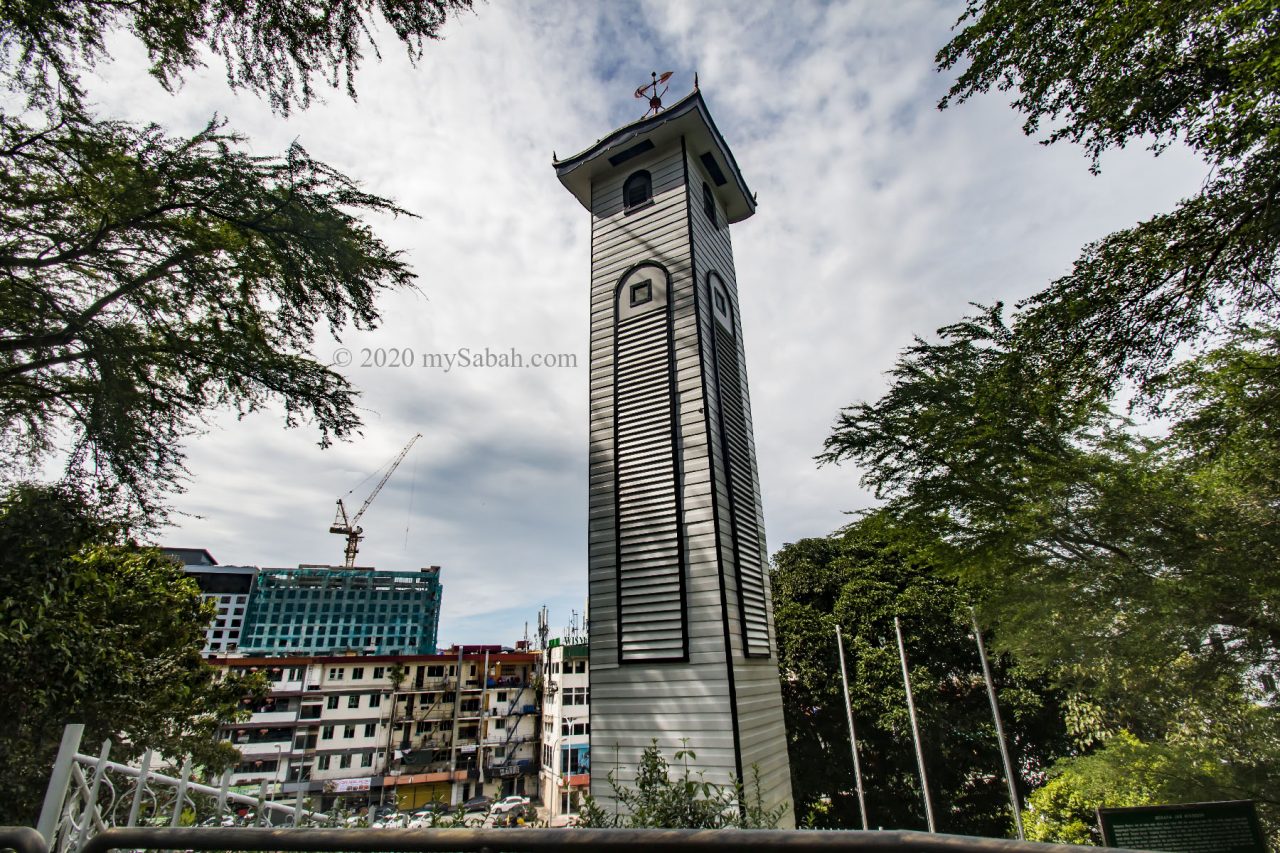 Why choose clock tower as a memorial? Probably it is meant to tell everyone to move on, and the ticking will go on like the heart beat of Atkinson. Symbolically this district officer hasn't retired and still serving us until today. He has been with us to witness Jesselton bombarded in World War 2, announcement of Malaysia formation in 1963, and the growth of KK from a small village to a bustling city. This 48-foot clock tower was also a beacon to guide the ships to KK harbour. Now Atkinson becomes a "tourism ambassador", as his clock tower is a main attraction of KK city tour.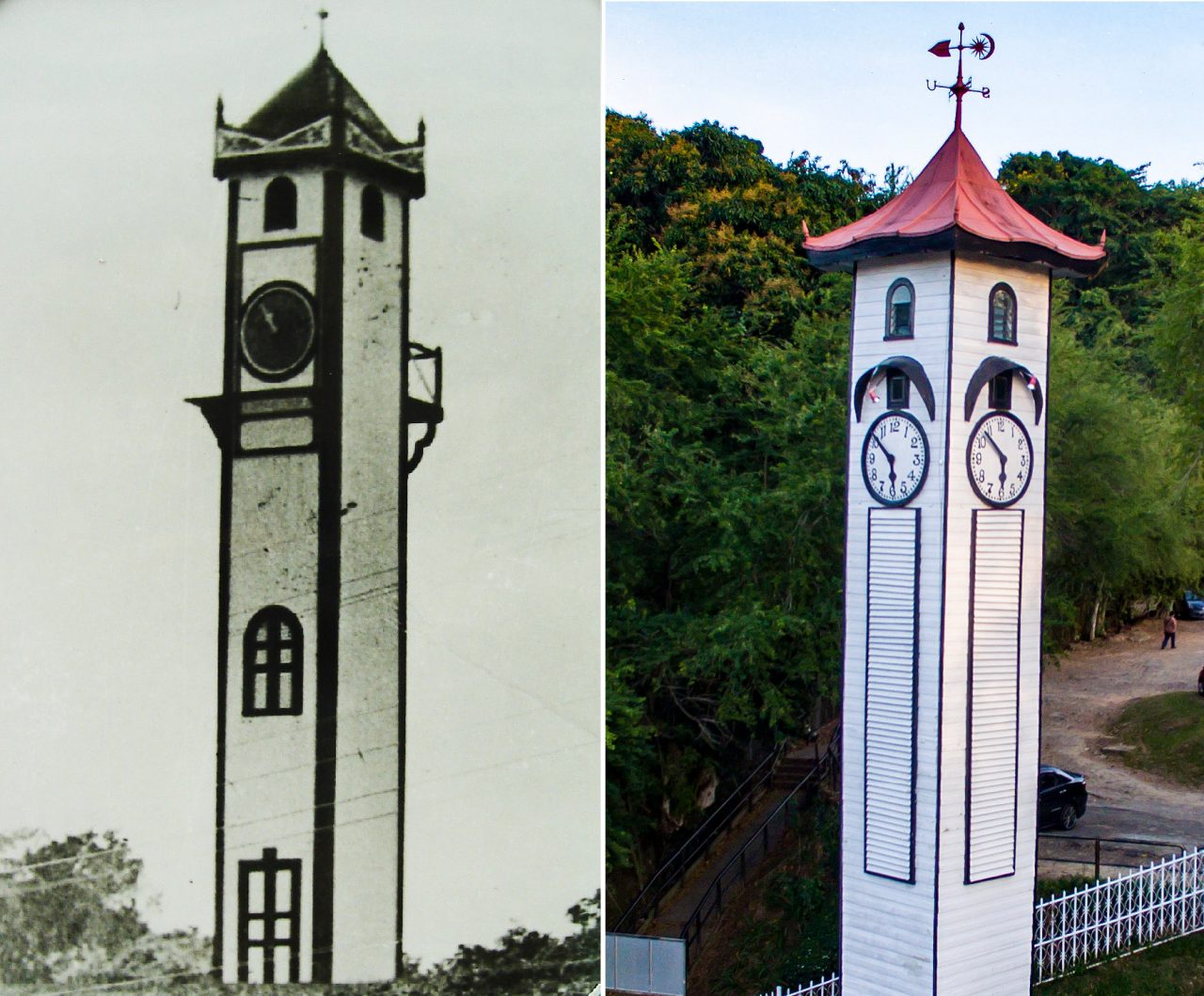 If we visit historical cities such as Rome and Venice, we would be blown away by their classical architecture and nostalgia ambience, as if we enter another time space. Without any trace of bygone era, KK City would be just another featureless concrete jungle without soul. Though there are a lot of far older building in the world, none of them can replace Atkinson Tower, which is timeless and unique.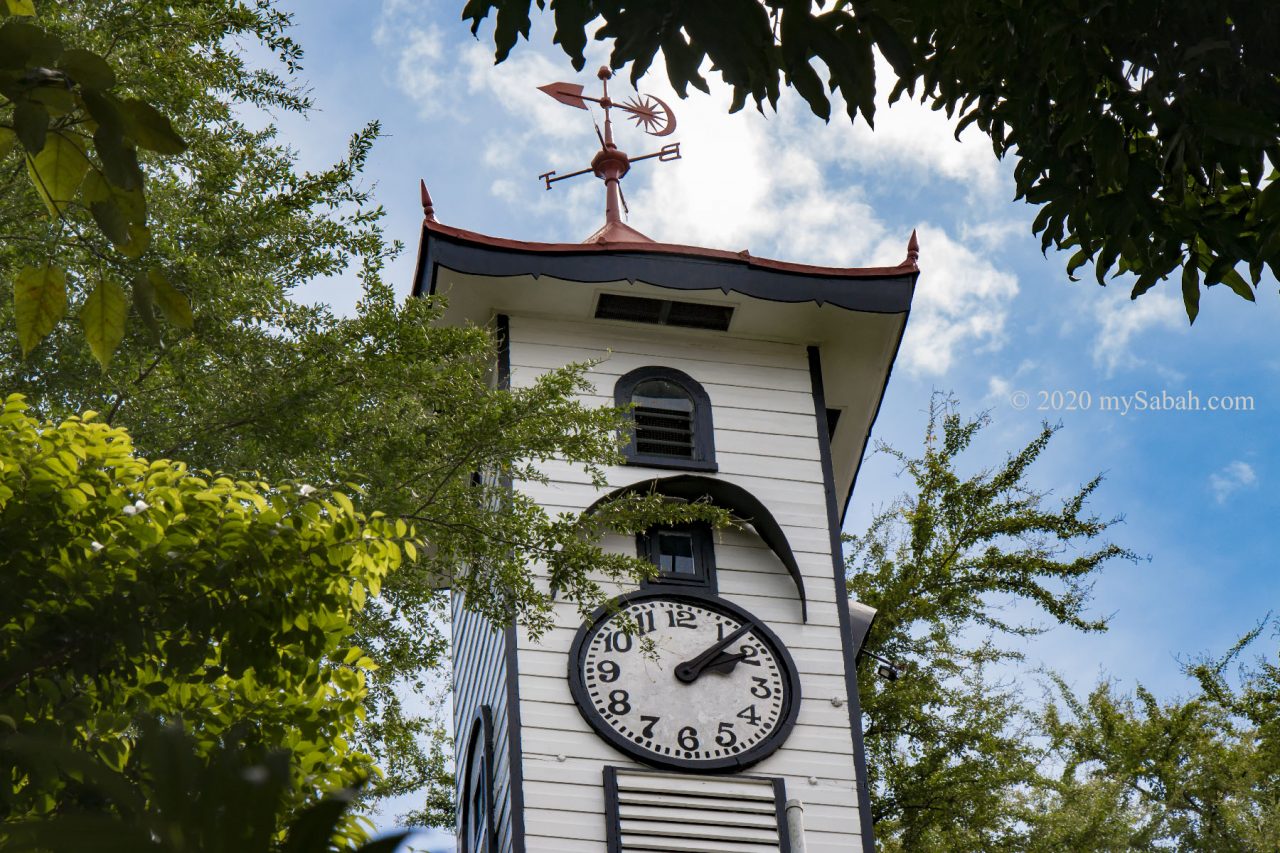 10 Interesting Facts about Atkinson Clock Tower
Atkinson Clock Tower is one of the 3 pre-war building left in KK (others are Old Pos Office and Welfare Building), all are British colonial structures. Sabah State Museum gazetted it as a cultural heritage site in 1998.
Its clock is operated on dial, cog and pendulum, and needs to be wound up every 6 days by a watchsmith to keep it running. Yick Ming Watch Dealer in Sinsuran has been doing this since 1946.
Atkinson Clock Tower was hit by stray bullets and shrapnel in WW2. The marks are still visible inside the tower. You can check out the blog of Rungitom, who shows some excellent photographs and details of the interior.
The chimes come from a big brass bell, which is oxidized but can sound really loud after polished.
Atkinson Clock Tower was illuminated at night to act as a light beacon for ships to enter Jesselton port in the early 1900s.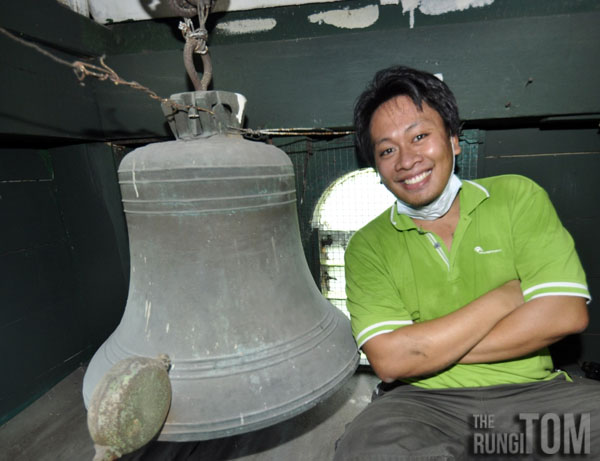 You can find picture of Atkinson Clock Tower in four stamps of North Borneo (now Sabah) and Malaysia. (issued in 1918, 1950, 1954, and 2007)
The tower was first built using Mirabau (Merbau) wood and it's a non-nails structure, then it was replaced by Salangan Batu wood in the 1960s.
After major renovation and repair in 1959, for celebration of Jesselton's Diamond Jubilee (60th anniversary of establishment of KK in 1899), Atkinson Clock Tower got a new look.
The old documentary reported the cause of Atkinson's death as "Borneo Fever". Actually it is Malaria, a disease spread by mosquito and responsible for over 400,000 deaths globally every year.
The little garden with flowers and ornamental plant around the tower is called Ann's Garden or Inner Wheel Club Garden. It is open in 1961 by Inner Wheel Club of Kota Kinabalu (IWCKK). They also painted rose mural on the stone steps leading to the clock tower.
About Francis George Atkinson
Francis George Atkinson was born on 15 September 1875 and was appointed as the first District Officer of Jesselton in January 1901. He was popular among the government people and was fondly known as "West Coast Atky". Only 16 months in office, he was infected by malaria, and the fever attack caused a heart failure that took his life on 6 December 1902. He was buried in Labuan.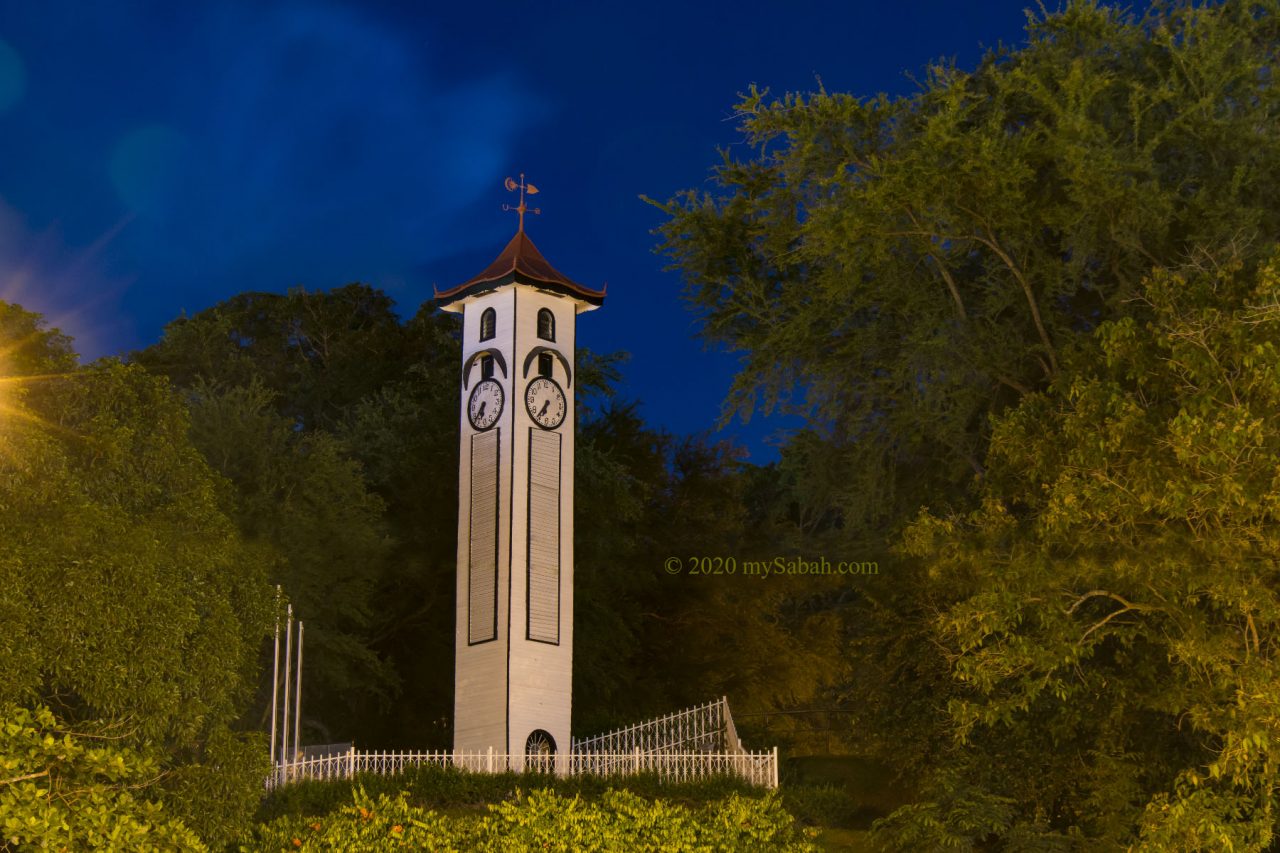 His untimely decease was officially announced in The Straits Times newspaper on 10 January 1903. The British North Borneo Herald pays the following tribute to his memory: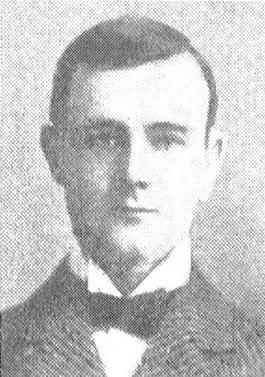 "By the death of Mr. Atkinson the Government is robbed of one of its best officials and each member of the service loses a friend and companion; for everyone knew "West Coast Atky" and all loved him. Amongst the Juniors of the service – and, like those whom the gods love, he died young, – Mr. Atkinson was regarded with a species of hero worship, as the mainliest of them all, and his fine physique and handsome presence were their pride and admiration. It is no mere assertion to say he had no enemies, and it is equally true that he was the most popular official in the service. Like most physically strong men his good temper and generosity of heart were proverbial and many a time has his heavy hand been stayed by dint of those good qualities from punishing the evil-doer."

From the description, you can tell that Atkinson is a friendly, sociable and good-looking young man. He setup the sanitary system to take care of the rubbish and cleanliness of Jesselton, and allocated lands to the natives to build their temple, mosque and church. It's so devastating that this nice and unmarried young guy died at age of 28. His mother Mary Edith Atkinson gave a two-faced clock to Jesselton town as a tribute to the memory of her son, then they decided to build a clock tower memorial as a remembrance.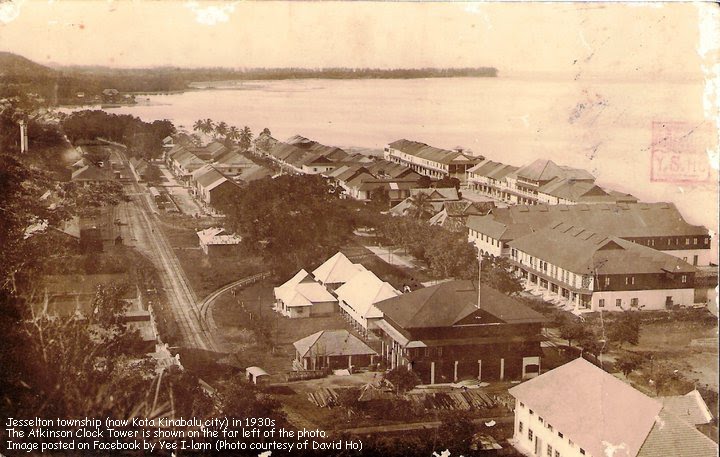 "We only have one life and one body to care of, and we better do it right. You never know what tomorrow may bring and so we better live this life the best we can and be grateful for everything we have." — Novak Djokovic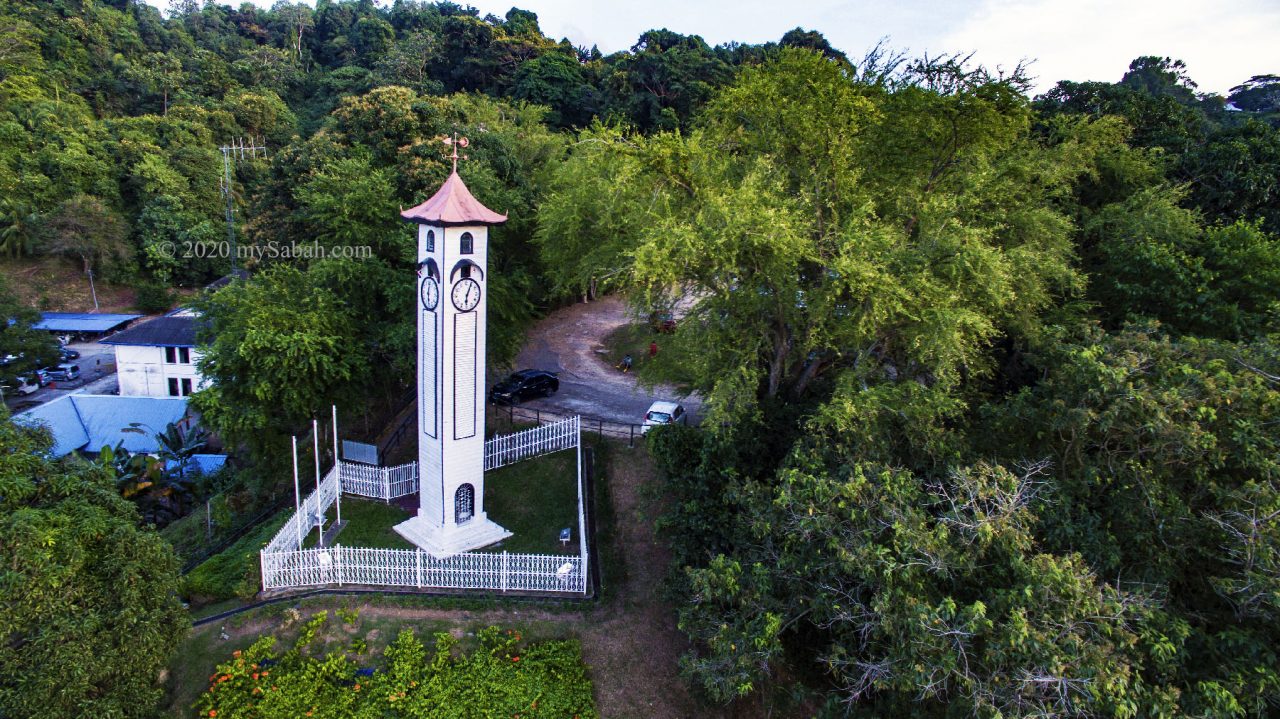 Atkinson Clock Tower is located in KK city centre, about 3 minutes walk from the Gaya Street. Its GPS location is 5.98216, 116.07730 (View Location Map).
Photos taken in Kota Kinabalu, Sabah, Malaysia Borneo