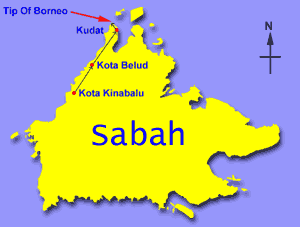 Finally I went to Tip Of Borneo the second time with my family. It will take 3 hours to drive from Kota Kinabalu to Kudat, if you use the route that passes through Kota Belud. It is a long way and you will passby many padi field, forest, hills, rivers, coconut trees, oil palm plantation, villages… For those foreigner tourists who never see a coconut or think padi grown on tree, the countryside view should be interesting. For local yokel like me, I will open my mouth wide and take a nap in the car.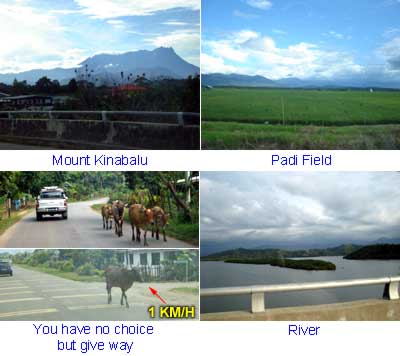 The road condition is considered ok overall. When you reach Kota Belud, the famous cowboy town, be extra cautious. Coz you will find many cows roaming on the road. Sometimes they just come out from nowhere. Do not horn them. You will only get two results. The first one is – they ignore you totally. The second response is – they got panic and run like a headless fly, causing accident on another lane. Before you reach Kudat, you would find some wooden stalls by the roadside, where you can stop and buy some local farm products, such as peanuts, coconut, rice cracker, corn… Again, for local yokel like me, I will open my mouth wide and take a nap.
We arrived Kudat around 11 AM, with empty stomach. So we decided to try the famous Kudat Tofu (Soybean cake) Dumpling in Pakka Choon. If you are a muslim, sorry lah, it is not halal coz it contains pork. To get there, if you see the temple below in Kudat (see pictures below), just go straight and you will see a roundabout at the end. Turn to the road that has the sign "Jalan Tomanggong Kurantud". Follow the main road for roughly 1.5 KM, you will arrive Pakka Choon area, and you would see an old wooden shoplot at your left side. You can see a few yellow signboards such as "Siew Lan Tailor", "Thart Seng Electrical" there. Hope this info is good enough for you to locate the place.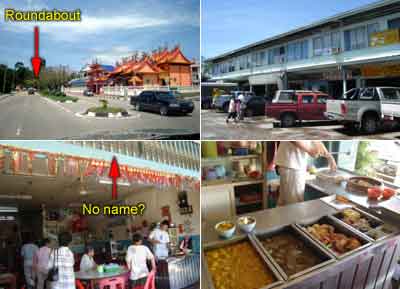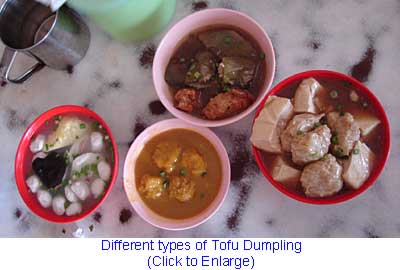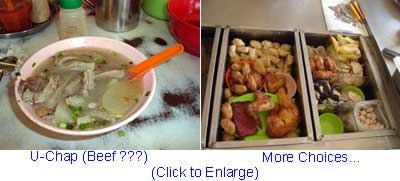 They offer rich variety of yummy yummy tofu dumpling, e.g. eggplant, mushroom, liver, sausage, curry flavors… I personally like the one with liver. If you are first time trying, you may order a few bowls of different tofu dumpling so you can taste each of them. Each bowl costs around RM4 to 5 (USD1 to 1.25). When I was taking photos of the food, those waitresses hiding behind laughing. Probably they think I am nut. You also can order Ngiu Chap (or U-Chap) there and it tastes quite good.