Hi friends, this fruit is so awesome, I just can't wait to tell you this.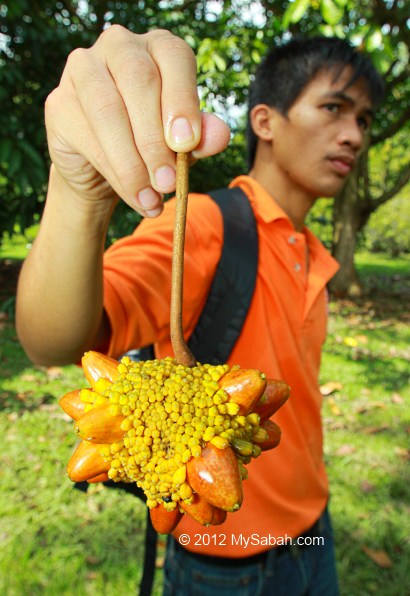 Let me introduce you the "Kesusu", the strangest but coolest fruit of Borneo island. It has other names such as Karon, Buruni and Ematak. According to the guide, Kesusu belongs to Jackfruit family (Anacardiaceae), a type of latex plant. Its scientific name is Prainea limpato.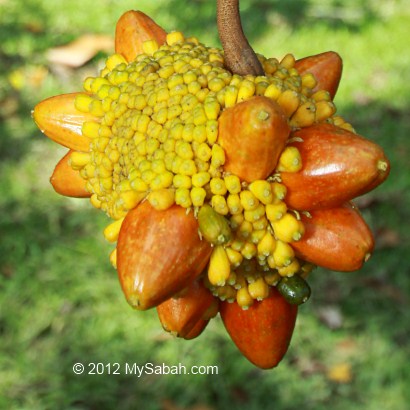 Isn't Kesusu look like an exotic fruit from outer space? The edible part is the protruding seeds in orange color. The seeds are soft and loosely embedded in the fruit and easy to pull out.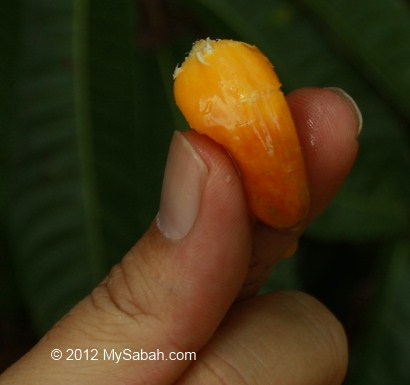 The surface of the seed is oily. The pulp tastes sweet with a bit of sour. Nice..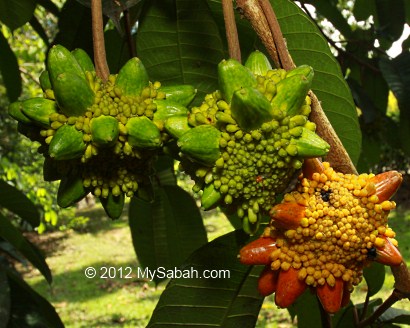 The ripen Kesusu is in orange and yellow colors. It really looks like a star. This kind of funky fruit should be a superstar fruit of Borneo, so hard to believe that I never see this fruit.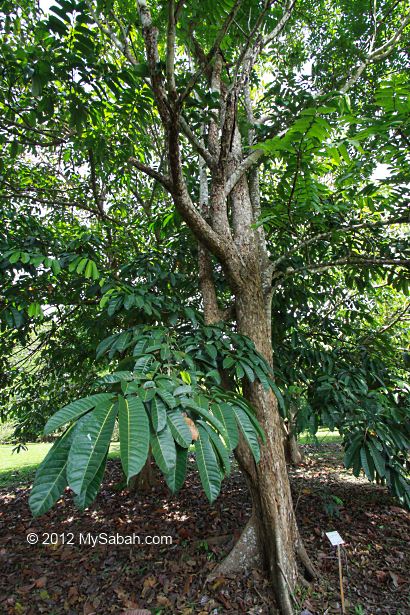 Above: the Kesusu fruit tree. You can see it in Sabah Agriculture Park (Taman Pertanian Sabah) in Tenom.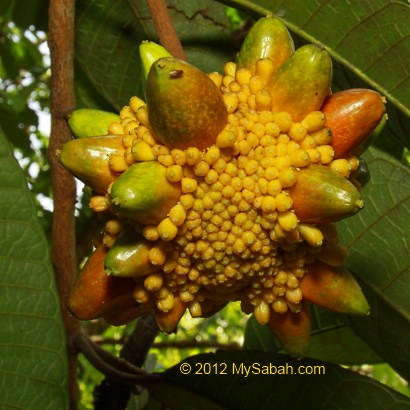 Kesusu grows in the wild but it is considered rare nowadays as our forest is vanishing.
Photos taken in Tenom, Sabah, Malaysia Borneo