Sabah is one of the 13 states of Malaysia, a tropical country located in Southeast Asia, which is the Asia Pacific region between the south of China and north of Australia.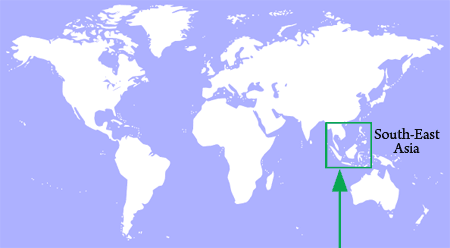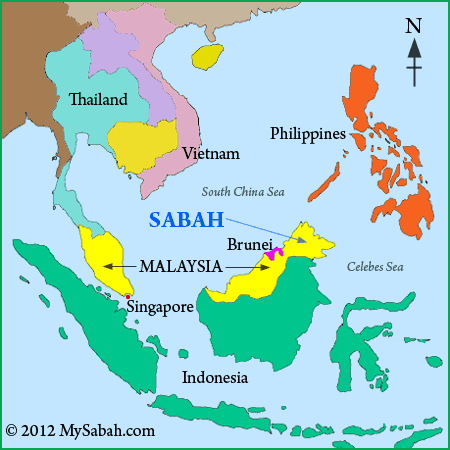 Look at the map above and you will see Malaysia in yellow color. Malaysia is divided by South China Sea into two parts, at the west is Peninsular Malaysia (or West Malaysia), and at the east is East Malaysia (consists of Sabah and Sarawak states) on Borneo, the 3rd largest island in the world. Sabah is at the north of Borneo and below the Philippines. Neighboring with Sabah at southern border are Sarawak states of Malaysia and East Kalimantan of Indonesia.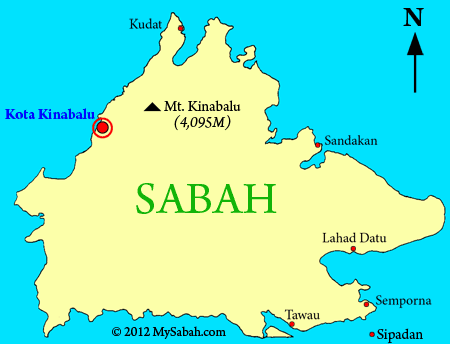 Sabah is also known as the Land Below The Wind because it is under the typhoon belt. As Sabah is on Borneo island, so Sabah Tourism calls Sabah the Malaysian Borneo. Somehow Sabahans are very proud of the unique Dog Head shape of Sabah map, so almost every Sabah organizations include Sabah map in their logo designs.
Below is the location of Sabah in Google Map:

View My Sabah Map in a larger map
If you plan to fly to Sabah, you can book the flight ticket to Kota Kinabalu city (Airport IATA Code: BKI), the capital of Sabah.