Continued from part 3…
(You may Click Here to start reading from Part 1)
Leaving Sepilok Laut
Before I left Sepilok this morning, I walked up to the lookout tower to take a final look of Sepilok mangrove.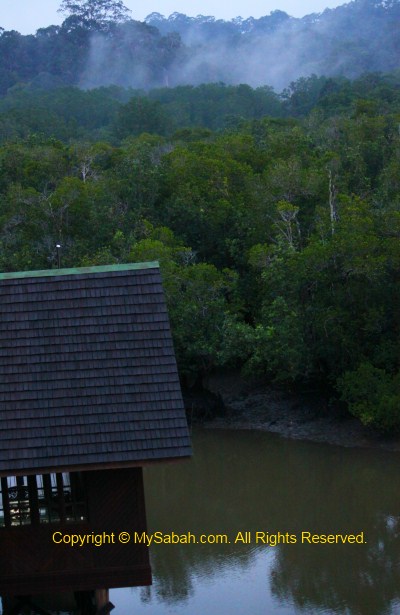 So tranquil, so peaceful. I'll miss this place.

The long-tailed macaques have waked up early and foraging for food debris washed down from the kitchen.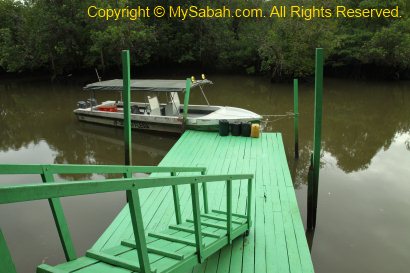 My boat is already waiting at the jetty. It'll send me to Sandakan city. Since I travel alone, I request for a small boat. They have another nice and comfortable big boat for tourists.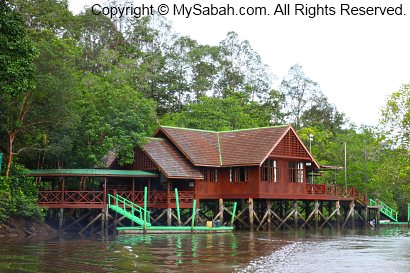 The boat departed at 8:30am. Bye bye Sepilok Laut! Bye bye Monkey!
>> Click Here to see more photos of Sepilok Forest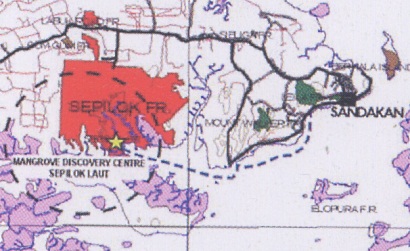 Above is the route map. My boat will exit from Sepilok mangrove reserve to the estuary, then to the sea and heading to Sandakan. The boat ride takes 30 to 45 minutes, depending on the weather and sea condition.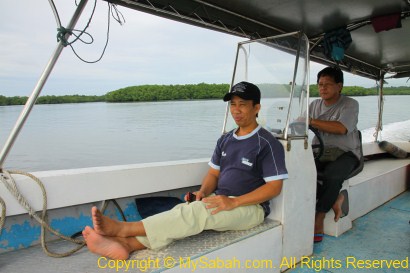 The forestry staff also followed. He was away from home for a week already.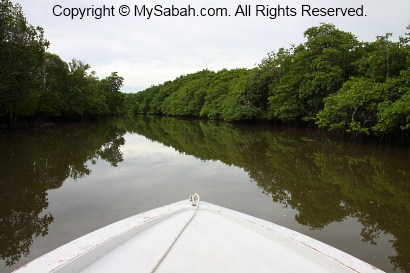 Beautiful mangrove river view.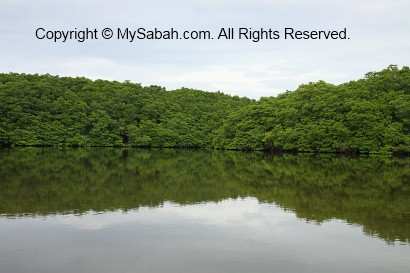 In the beginning, our boat cruised along small river, then the river became wider and wider, soon we exited to the estuary.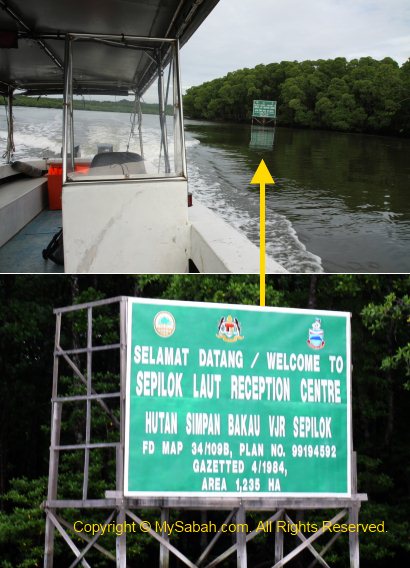 Above: the signage at the boundary of Sepilok mangrove forest reserve. Entering without a permit is a crime.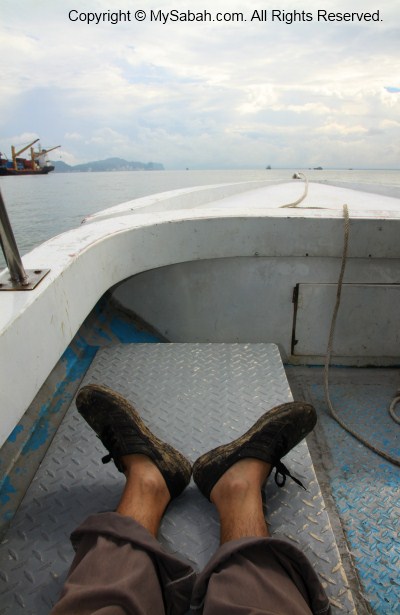 At last we came to the open sea and headed to Sandakan. I felt so relax under the shower of warm sun ray in the morning, a huge contrast to the wet, dirty and dark forest in the previous day.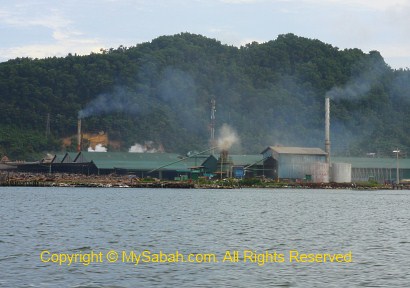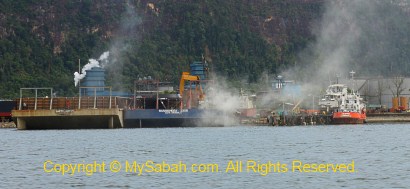 View of Sandakan industrial sites.
>> Click Here to see more photos of Sepilok Forest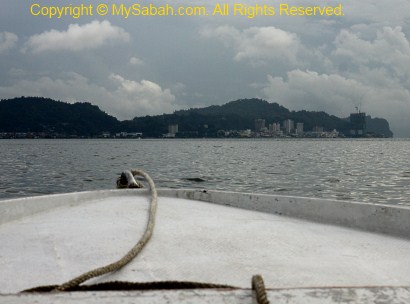 Yeah~ Sandakan city is in the view now.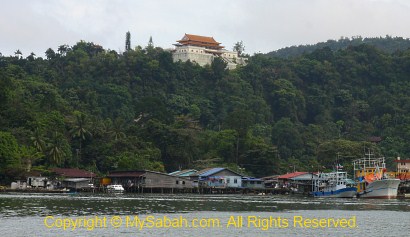 Approaching the jetty in Tanah Merah. You can see Puu Jih Temple on the hill.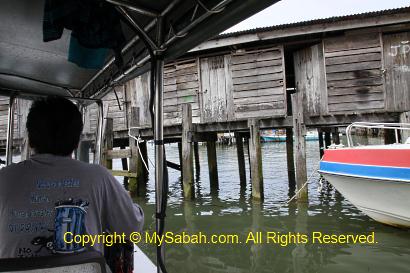 Arrived! That concluded my Sepilok trip. It is a wonderful journey!
Below is a 2-min-30-sec video of Sepilok mangrove river cruise:

Click Here to see wider video
>> Click Here to see more photos of Sepilok Forest
Planning for the Trip
Want to try the Sepilok trip? You may download the information below. I scanned it from the book "Guide to Forest Recreation & Education Centres" published by the Sabah Forestry Department. It contains all the info you need for the trip planning, e.g. pricing, contact, site details. Do not forget to apply for a permit from Sabah Forestry Department, before you visit the forest.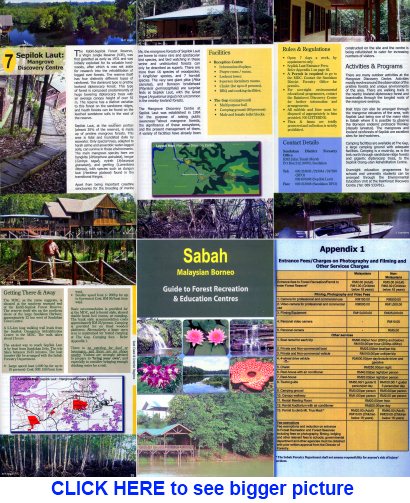 The most economic way is to travel in a group of 4 people, so you can share the cost of guide, room and charter boat.
For example, below are the expenses for group of 4 people:
1. Guide Fee: RM50
2. Park Entrance Fee: RM2 x 4 pax (Note: RM2 for Malaysian adult. RM5 for foreign adult)
3. Accommodation: RM100 (1 room with 4 beds)
4. Charter Boat: RM150
The TOTAL cost is RM208, if shared by a group of 4 people, it's only RM52 (about USD16) per person.
Or you can choose not to stay overnight, and turn back to the starting point (or rent a boat to go to Sandakan) on the same day, to make it a day trip.
>> Click Here to see more photos of Sepilok Forest
Photos taken in Sandakan, Sabah, Malaysia Borneo