Travel back in time and delve into the stories and legends surrounding Sabah's caves through AGOP (means Caves) – this year's Sabah Fest presentation. The musical performance AGOP will be held from the 1st to 3rd of May at the Auditorium of Kompleks JKKN Sabah at 8:00pm.
The following photos were taken during the final rehearsal.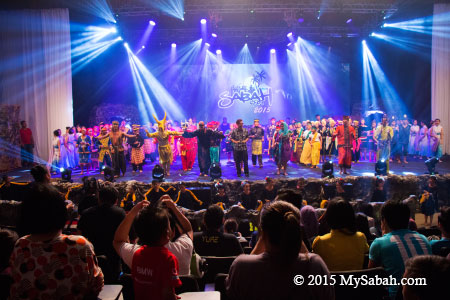 This three-day event will also highlight Sabah's rich cultural heritage through a handicraft and traditional food showcase from 4pm to 10pm at the venue's grounds.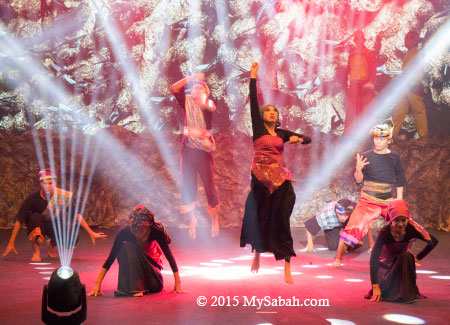 The focus of this year's Sabah Fest is a celebration of another important icon of ancient Sabah which thrives today as a living tradition and that is none other than Sabah's mysterious caves. Widely known as AGOP by many communities on the east coast, 'AGOP' translates to the word 'cave' in the Orang Sungai, Dusun Begak and Dusun Subpan dialect.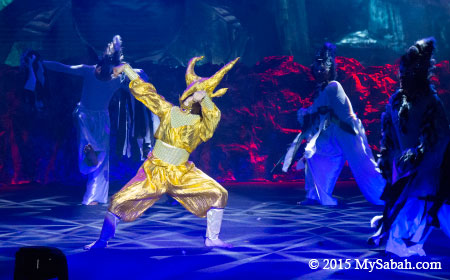 Pic: the legend of golden deer of Madai Cave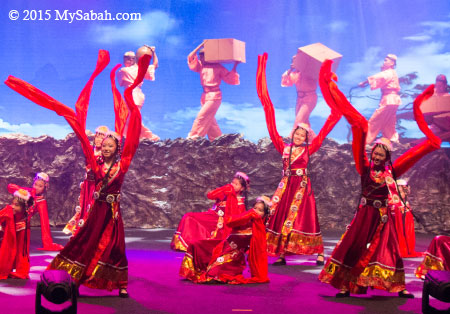 Pic: arrival of Chinese fleet to Sabah. Great performance by KK High School
The celebration of Agop this year takes us on an expedition mostly to the east coast of Sabah to sample the charms of the communities – Ida'an, Orang Sungai, Dusun Begak and Dusun Subpan- who identify with the ancient cave culture and related on-going traditions and practices.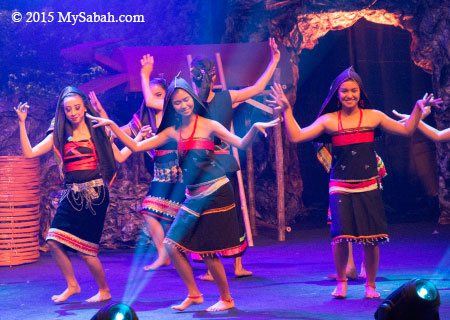 Pic: Dusun Melangkap from Kota Belud
The musical theatre also highlights the role of Admiral Cheng Ho of the Ming Dynasty who came across the highly valued birds' nests and presented them as a gift to the Emperor.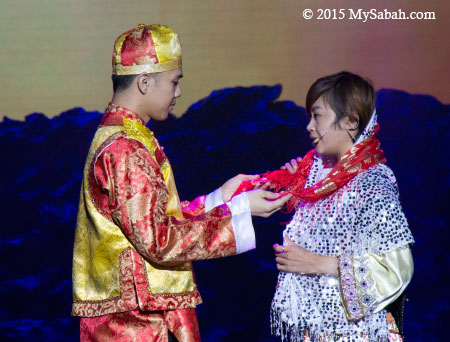 Other rarely seen groups such as the Tidong of Tawau, Dusun Sandayoh of Paitan and Dusun Melangkap of Kota Belud have been invited to perform and display their culture and musical traditions at this year's Sabah Fest.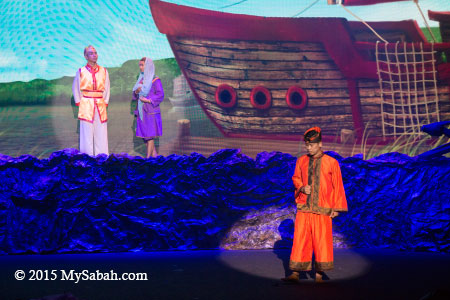 Pic: romance triangle. Who will win her heart?
This year's production is made possible with the involvement of some 350 people, including 140 performers from 7 ethnic groups who hail from 5 districts around Sabah.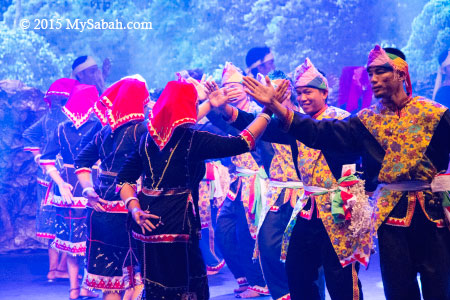 From Lahad Datu are the Dusun Subpan from Kampung Segama, Dusun Begak from Tungku and Ida'an from Kampung Sepagaya.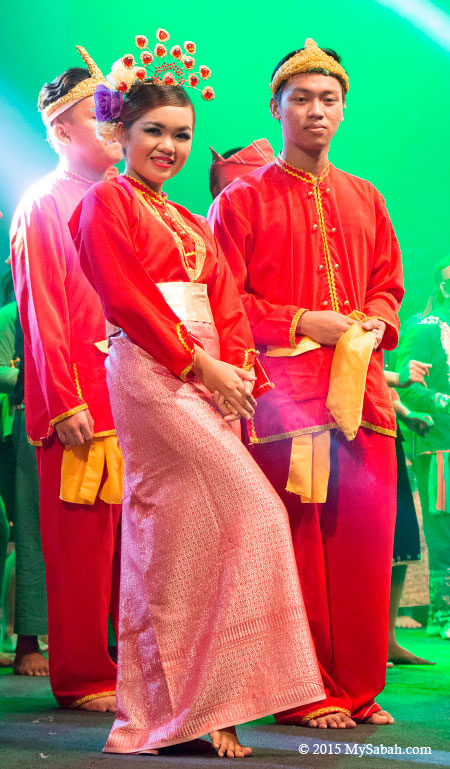 Pic: Ida'an from Lahad Datu
Also represented are the Orang Sungai from Sandakan, Tidung from Tawau, Dusun Sandayoh from Paitan and Dusun Melangkap from Kota Belud; each showcasing their cultural identity through song and dance.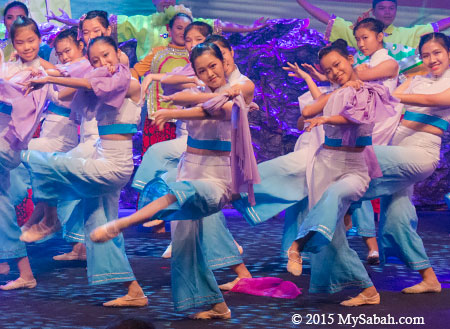 Sabah Fest is made grander with a 100-strong welcoming troupe playing the tagunggak and Murut gong as guests arrive. Also performing are 80 dancers from around Kota Kinabalu private and non-governmental organizations, schools and universities, namely Universiti Malaysia Sabah (UMS), KK High School, SK Stella Maris Tanjung Aru and SM Maktab Sabah.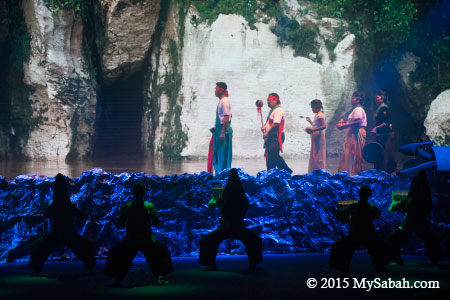 Pic: Sabah Fest 2015 uncovers the local rituals, legend and belief about caves
Don't miss this annual premier event, showcasing Sabah's vibrant cultural heritage, history and tradition in the form of thrilling theatrical performances, dance and music. Find out more at www.sabahfest.com.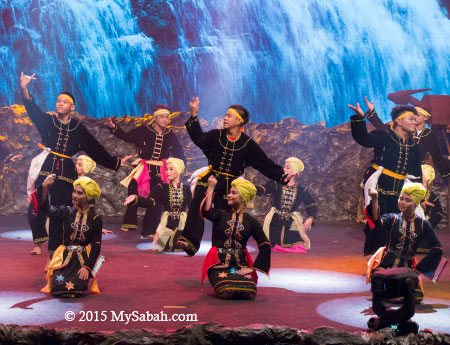 Tickets for the stage performance are available at RM50 per show. Show starts at 8:00pm. Tickets are available for sale at the ticket counter of auditorium. For more information on the event, please contact Francesca Lydia, Event Executive, Sri Pelancongan Sabah at +60 88-232121, email info@sabahtourism.com.
Photos taken in Kota Kinabalu, Sabah, Malaysia