There is an exhibition about the history of Kota Kinabalu city, at Palm Square of Centre Point Sabah. If I am not mistaken, it will open until 5th of March. You can check out the model below (1:500 scale) if you are curious about how KK looked like in 1930.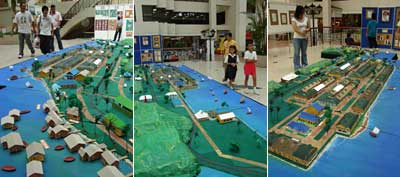 Haha… the public toilets of KK city were on the sea. Interesting… just imagine the fishes opened their mouth wide under the toilets. This is the only thing I learn from this exhibition.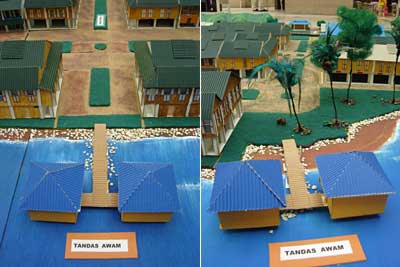 The fishes in 1930 were fatter, right? No, no, no… today no difference also, you forget the generous contributions from Gaya Island?