Sorry for not updating the blog. After hearing the news about Siti Nurhaliza, I was quite down. She broke the heart of all the guys in Malaysia. Last week I went to Papar and saw this girl. Like Siti, she really can sing man.

Not only that, she is the champion of the Gambus (a traditional musical instrument) competition.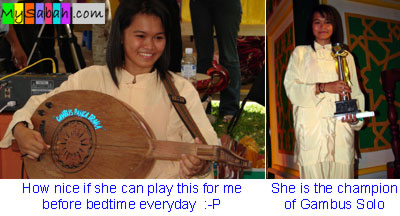 Happily I thought I had found a "replacement" to heal my wound. Then the second heart broken moment came: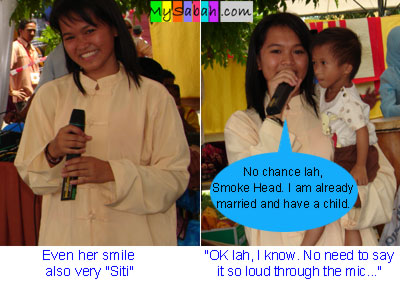 Just kidding lah. I don't think she has married. The kid is not hers. She may like an old man like me (and Datuk K). No offense ok.
Photos taken in Papar, Sabah, Malaysia Borneo