Last month I was invited to a wedding celebration. It was a Malay style ceremony. Kind of special, so I took some photos and share them here. I forgot about the cultural terms and procedures, so I just try my best to describe. At first, the groom and his friends / relatives gathered and formed a parade to come to the house of bride, where they were welcome by the bride's family and guests. You can Click Here to see the video.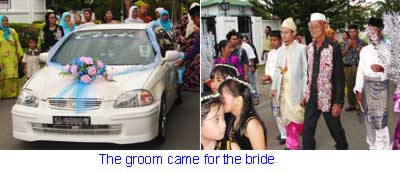 Click Here to see more photos of the wedding >>
Then bride and groom, both dressed in Malay traditional costume, had a "Majlis Bersanding" (Seating Ceremony) inside the house. The married couple would sit side-by-side to symbolise the bond between them. Their guests would congratulate them and took group photo with the couple. After that, the food feast started. Everyone had fun eating, chating, singing, dancing…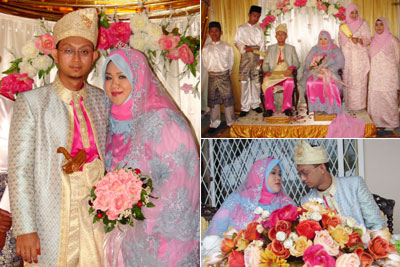 Click Here to see more photos of the wedding >>
Near the end, there was a cake cutting ceremony, like what we usually see in Western and Chinese wedding too. Due to the multi-culture environment in Malaysia, you would see a mix of different culture elements in a wedding. Their flower boys and girls even dressed in Kadazan costume. BTW, the groom is also known as "Raja Sehari" (One Day King). Hehe… you may guess the meaning.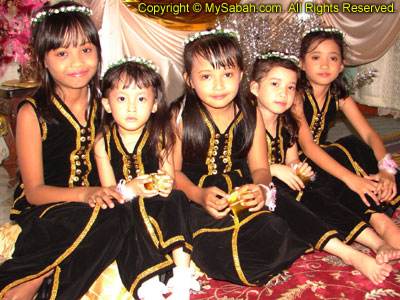 Click Here to see more photos of the wedding >>
Photos taken in Kota Kinabalu, Sabah, Malaysia Borneo