Jackie is a superstar of Poring. Everyone in Poring knows her. She is the most "human-like" orangutan that I've ever seen.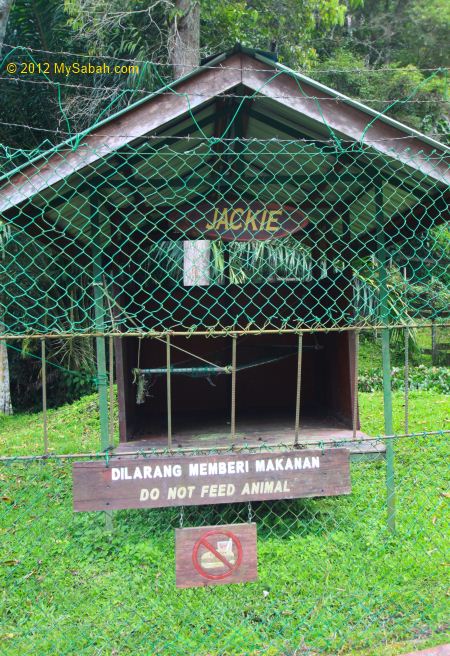 The "house" of Jackie really makes me laugh. There is a hammock for her and Jackie sleeps in this house after 7pm every day. She is not locked inside a cage so she is free to leave anytime, but she has called Poring Hot Springs her home for over 2 decade (I wonder if she had tried the hot sulphur bath, haha).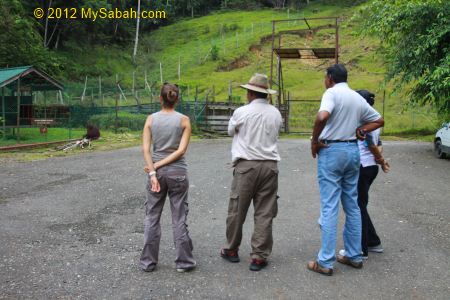 A friendly staff told me that I can see Jackie between 2pm to 4pm around Orchid Garden. I saw her the 1st time near Tropical Garden and she was drinking a big bottle of something like milk coffee. According to the tour guide, she was moody that day so every tourist kept a distance from her.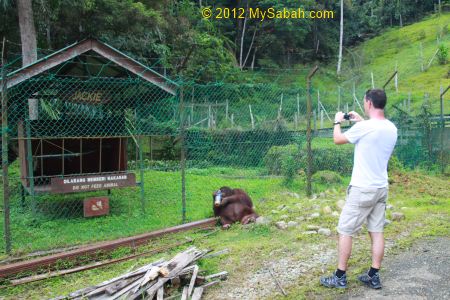 Jackie didn't finish the drink in one go. She just lazed there and enjoyed sipping her drink slowly. She didn't show any sign of stress when we walked closer to her. Obviously, she is very used to human. In fact, she grows up with human.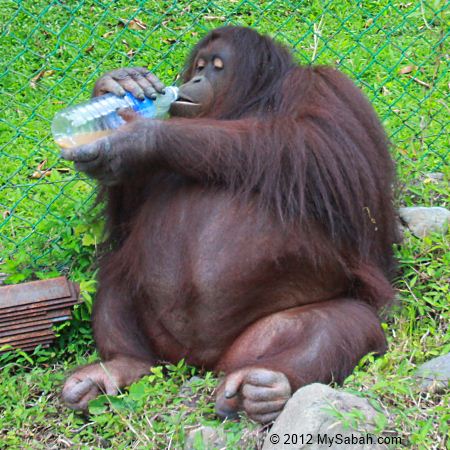 According to the staff, Jackie was found injured on her head in a nearby village 24 years ago. Her mother was missing so Jackie became an orphan orangutan. The villager sent her to Poring so Sabah Parks could take care of her. Normally, we send orphan orangutan to Sepilok Orangutan Rehabilitation Center, where orphan orangutan is kept and trained. Probably the facility was not ready that time, so Jackie ends up staying with human until today.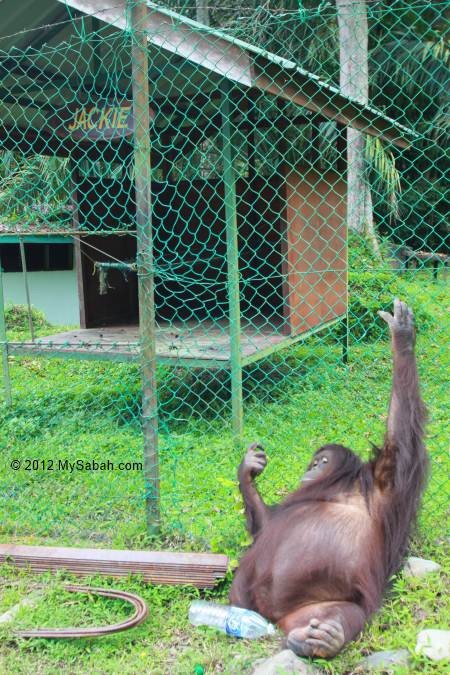 Jackie is free to move around. Sometimes she goes into the forest nearby. She always come back home in the afternoon. She looks fat but still quite agile in her movement.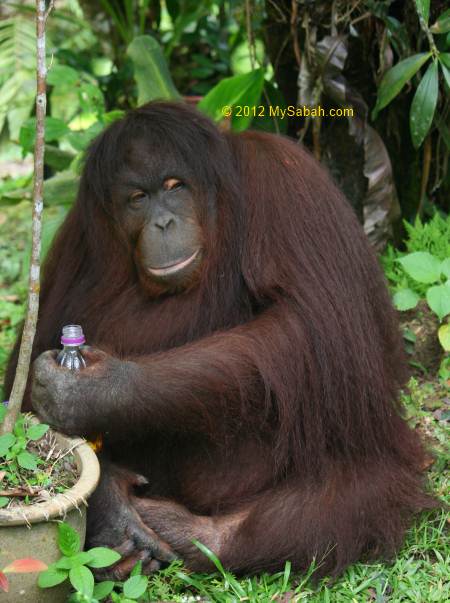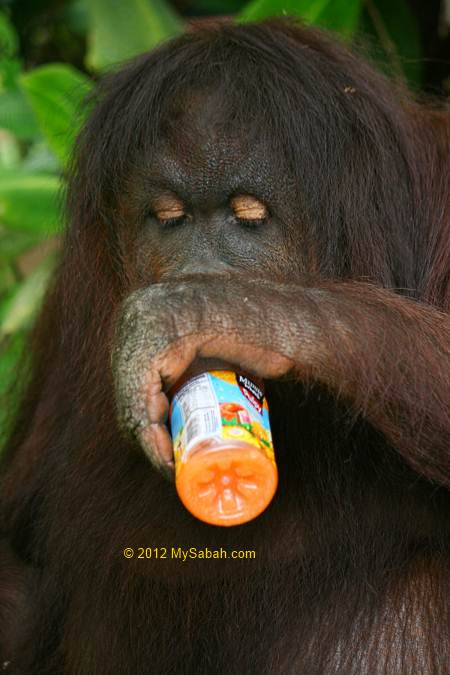 Next day I saw her again in Orchid Garden. This time she was drinking fruit juice. Jackie takes fruit as well as rice. The staffs say she always tries to imitate human behavior, so they try to avoid smoking in front of her, LOL.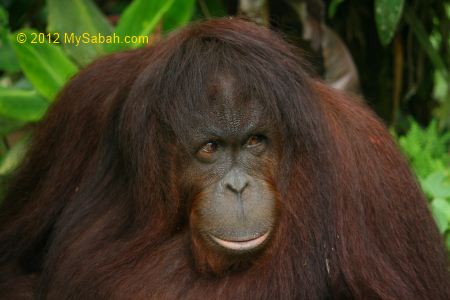 97% of orangutan gene is similar to human. Jackie looks like a gentle old lady. When she is moody, she would grab your hand and don't let go, then the staff has to force her to free you. But she never causes any major problem in the park. Anyway, I would advise you to keep a distance with this babe which is 3 times stronger than human.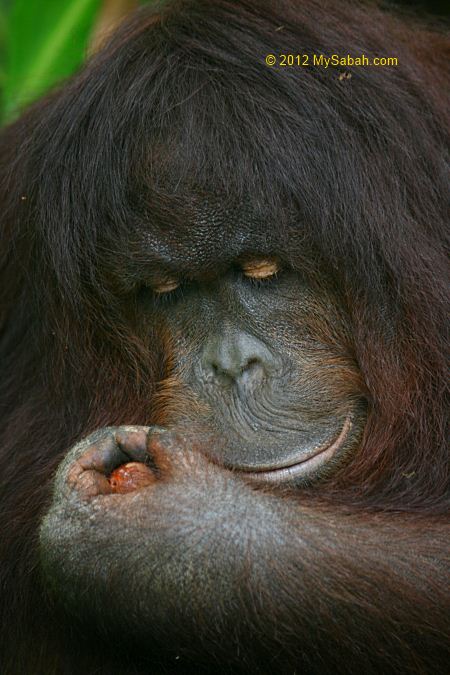 Above: Jackie eating betel nut
You may watch the following 1-min-20-sec video of Jackie:
Update (21 Mar 2013): Jackie has been transferred to Lok Kawi Wildlife Park for rehabilitation. She is healthy but severely obese, so she is on strict (healthy) diet and under the care of Sabah Wildlife Department. If she is fit and ready, she will be sent back to the wild (though she really loves to stay close with human).
More Photos
You may check out my photo album for more pictures: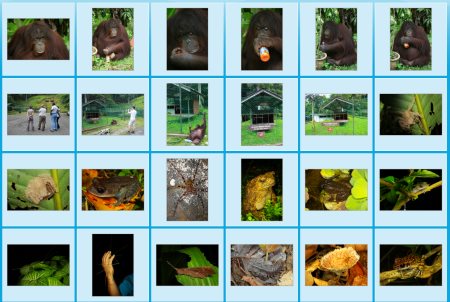 Other articles about Poring Hot Springs Park:
Photos taken in Poring, Sabah, Malaysia Borneo