Whenever you visit a new place in Sabah, especially in countryside, ask the locals. They would share some interesting stories or legend about their village. For Kampung Tempurong (Tempurong Village) in Kuala Penyu, I was excited to know this village has a healing well that still exists.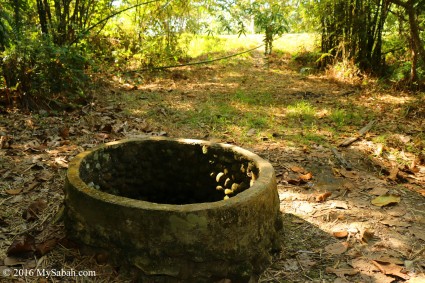 Kampung Tempurong is about 15 KM away from Kuala Penyu town, and the healing well is next to Jalan Kekapor – Temporong. Its GPS Coordinates is 5.529614, 115.533864 (see Location Map or Street View).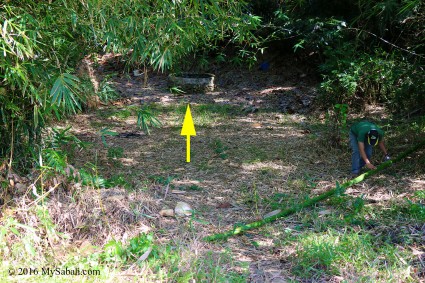 When the village was hit by drought about a hundred years ago, an Arabian prophet came and asked the villagers to dig a well at this location. This well provided enough fresh water for the whole village.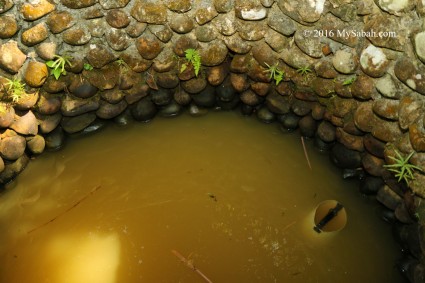 The well never dries up even during drought season. Even if people emptied the well, it would be filled with water again in next day. The villagers had been using this well before tap water is available.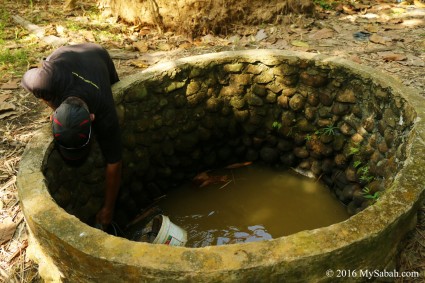 The people also believe that by drinking or taking shower with water from this well, any sickness will be healed. A local said a villager cured his children who were used to have asthma with water from this well.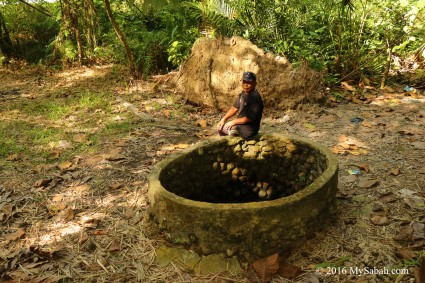 The Healing Well is accessible by public and not fenced, so anyone can go there to collect water as they wish. Just be respectful and keep the area clean.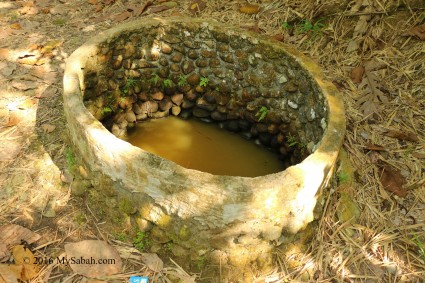 I was told that I can drink the water from this well unboiled. To be honest, the water is murky, so I didn't dare to try. Probably next time.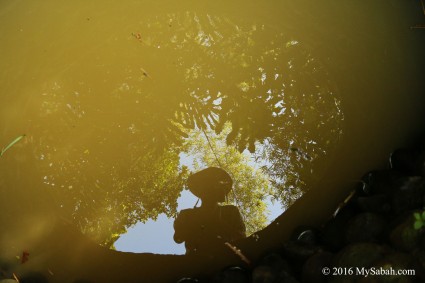 Even the origin of the name of Kampung Tempurong has a story. The village of "Tempurong" (means Coconut Shell in Malay words) was initially called Tanah Merah (means Red Soil literally). In 1800s, a villager found a coconut shell at the seashore, and it's engraved with holy verses of the Al-Quran. The village took it as a sign from God and unanimously agreed to change the name of the village to Tempurong, because they believed this would bring good fortune to the villagers. This place is really blessed by Allah, I think.
Photos taken in Kuala Penyu, Sabah, Malaysia Borneo