Ok, I know, I know… The event was on 21st of Sep. Kind of late to blog about it. This was the first time I saw nearly 200 Sabah photographers at a time, and there were many familiar faces (of photographers and bloggers). Besides being introduced the new Canon SLRs and being told Canon was better than Nikon, there was a model shooting session in the morning. The organiser hired 3 BIKINI models for us to play with.
Just divide 200 photographers by 3 models, each model will need to entertain over 60 photographers in average. So you can imagine how crowded it was and many was overexcited with the sexy bikini models. We pushed one another. During the shooting, I kept on cursing coz the heads and hands of other photographers spoiled the shot. To be frank, I am not good at portrait photography. I shot for sendiri syok only, but this time I wanted to photograph their personality and characteristics (not only figure).
Nicole was undoubtedly the favourite of most photographers. Can tell that she is very experienced in modeling. Not only she knew how to pose, she seemed to be aware of the surrounding light and tried to adjust her poses for the best lighting angle. I tried to capture her sexy and "dreamy" look in my photos. Her fair skin radiated under the sunlight, causing some of my initial shots "exploded" (overexposed).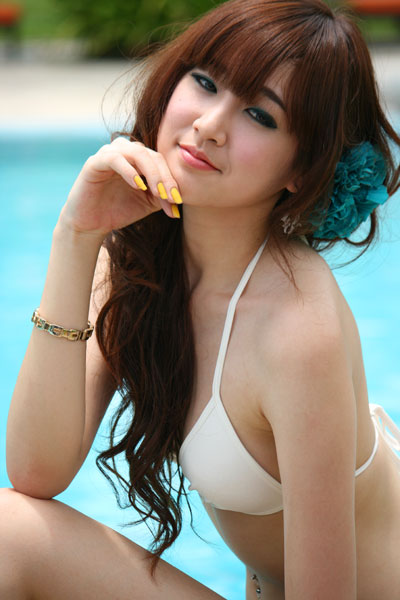 The next model I forgot her name. Very flexible and did whatever the photographers asked, even laid on the dirty ground. I like her warm and friendly expression, the feeling is like taking the pictures of your friend.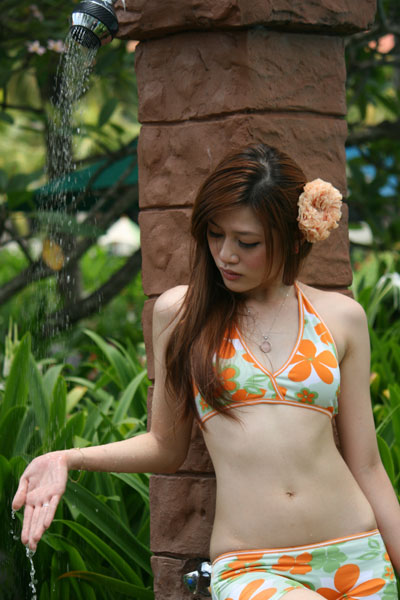 Madona is the sister of Madelynn (Unduk Ngadau 2005 and Miss Sabah 2007). I think she is new in modeling. Though less experience, she is photogenic. She got sweet smile and nice black hair. It was tricky to get good photos of her, coz she stood under the shade or at a spot with backlight. I hope the organiser will provide reflectors for photo shooting next time. I know KL did, but don't know they didn't prepare it here.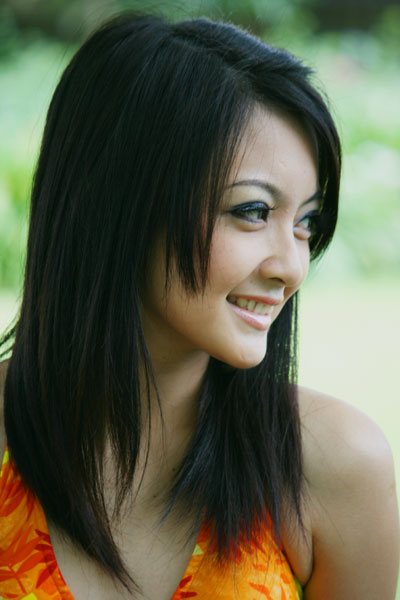 Overall, it was an interesting experience. What feel better than turning the beautiful models into slaves under our lens? Everyone who got camera was like a king that day. Some photographers even made funny requests such as asking two models to act kiss kiss like lesbian. Frankly, I am not fond of shooting those action-action show-off poses. Personally I prefer something more natural.
What I learnt in this seminar was we needed a lot of $$$ to pursuit for excellent photo quality, and I also learnt that I was not rich enough to pay for it. OK lah, more photos below. Just click them to see bigger photos:

Photos taken in Kota Kinabalu, Sabah, Malaysia Borneo