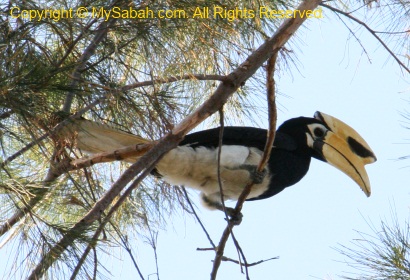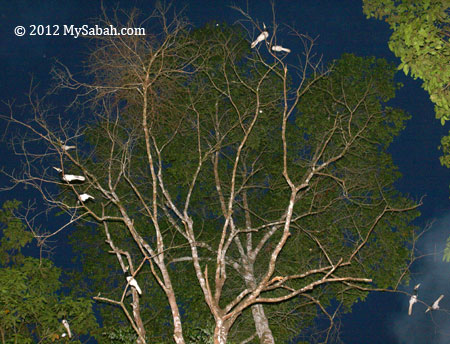 Oriental Pied Hornbill
The most common hornbill species in Sabah. You can even see 1 at Tanjung Aru beach during fruit season.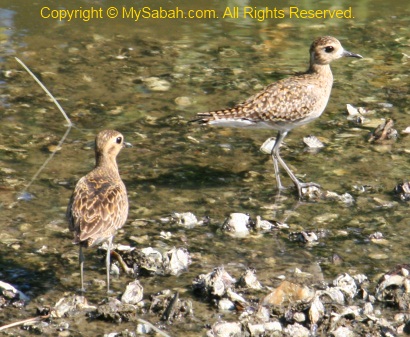 Pacific Golden Plover
Spotted in KK Wetland Centre and mudflat near Sutera Harbor Resort during migration period.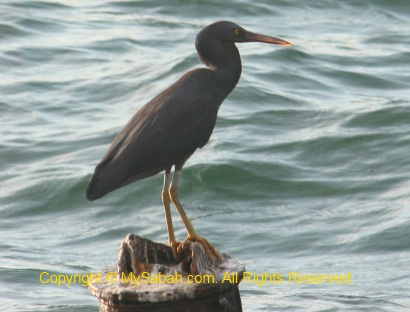 Pacific Reef Egret
Can be seen in coastal area and islands.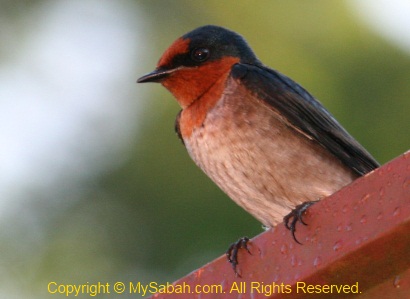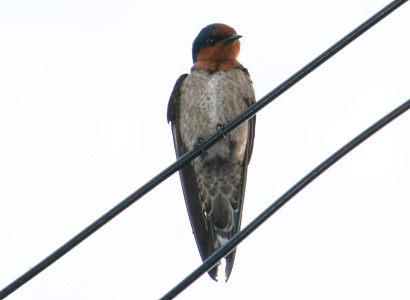 Pacific Swallow
Very common swallow. You can see them perching on wires in town and countryside. There is a pair behind my office. When they are around, there is almost no fly.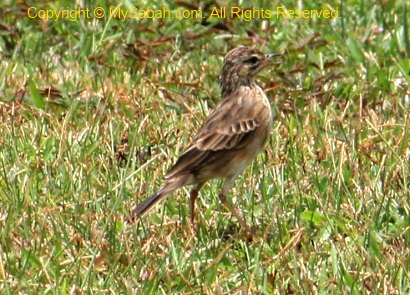 Paddyfield Pipit
This bird loves grass. Can be seen chasing insects on grass land.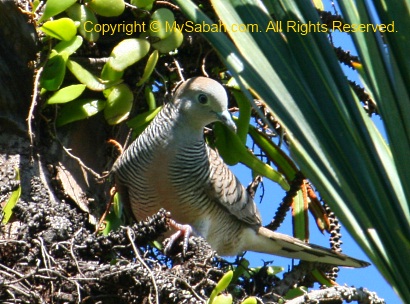 Peaceful Dove / Zebra Dove
Locals call it Philippines dove. Spotted-necked dove was used to be commonest many years ago, but the population of Peaceful doves take over.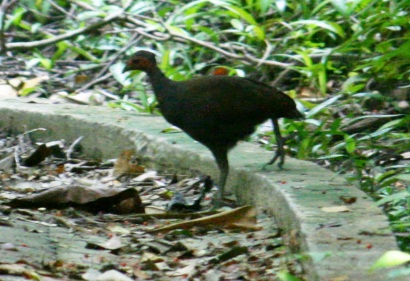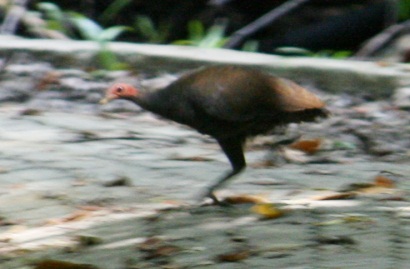 Philippine Megapode
The nearest place to see this bird is in jungle trail of Manukan Island (Kota Kinabalu). It is very shy and sensitive to human presence, so you need to be go there very early in the morning. Once more tourists walk the trail, they will hide in the forest. Keep a distance and be quiet when you see it.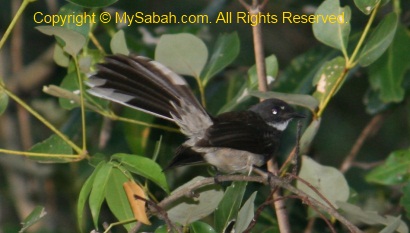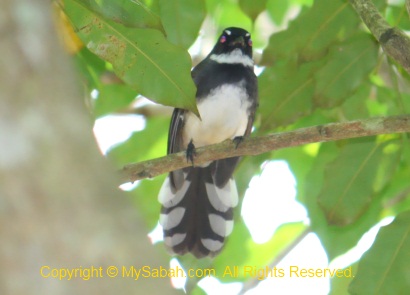 Pied Fantail
This is a bird common in area with dense trees, even in city. It hops from one branch to another, open its tail like fan to scare the insects, if any insect flees, it will spot it and snap it.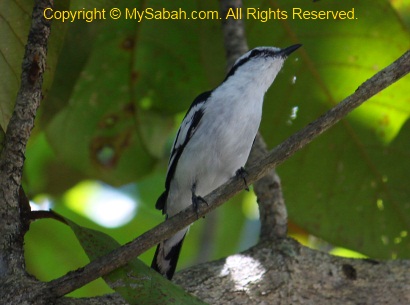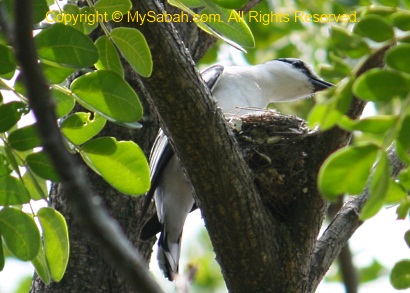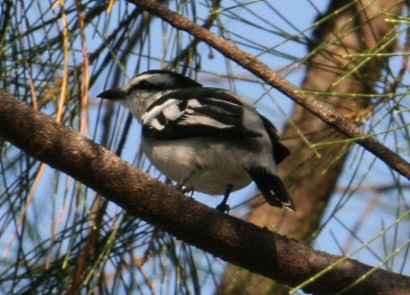 Pied Triller
It is more common than you think. This bird forages among trees for bug and insect. Since it doesn't sing and very silent in movement, most people never aware of this bird.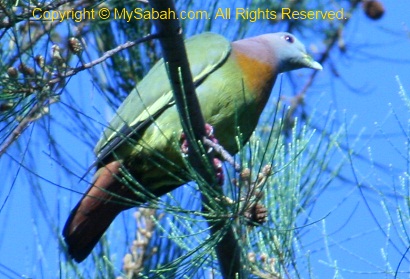 Pink Necked Green Pigeon
Spotted in Tanjung Aru beach. Very colorful pigeon. Girls will like its pink color.
Photos taken in Sabah, Malaysia Borneo