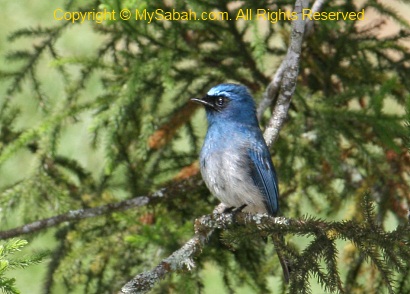 Indigo Flycatcher
Spotted in Kinabalu Park. I like indigo color.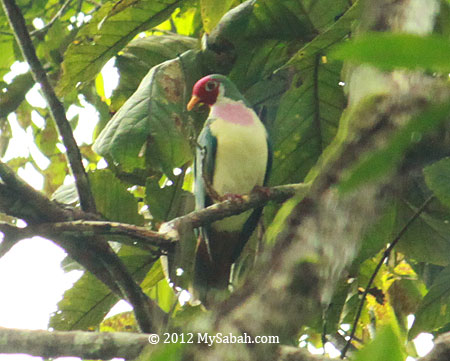 Jambu Fruit Dove
Spotted in mangrove of Sepilok Laut.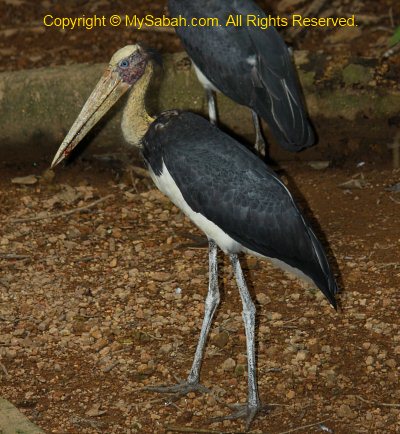 Lesser Adjutant
Seen in Lok Kawi Wildlife Park. A bird with bald head, haha..

Lesser Coucal
This is one of the best known birds for village people. They think Lesser Coucal has the formula to heal broken bone, so they would purposely break the bone of its chick. The parent will bring back the herb to heal the chick.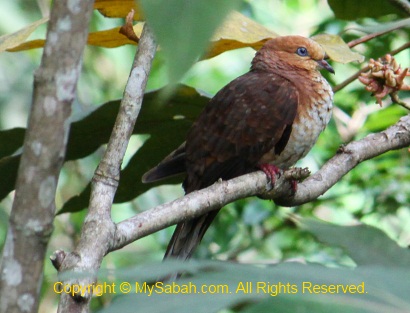 Little Cuckoo-Dove
Spotted in hill forest of Tambunan. This dove was taking a nap after heavy meal of fruits.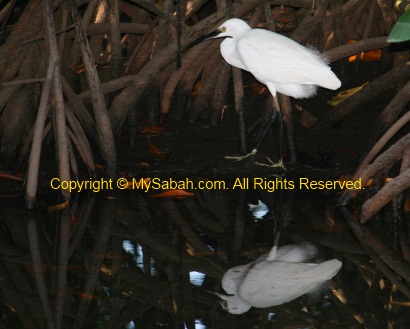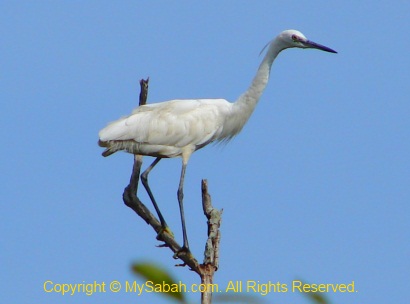 Little Egret
Though this bird is migratory bird. We see them all year round, mainly around dumpster sites.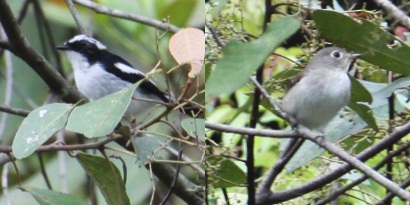 Little Pied Flycatcher
Spotted in hill forest of Tambunan.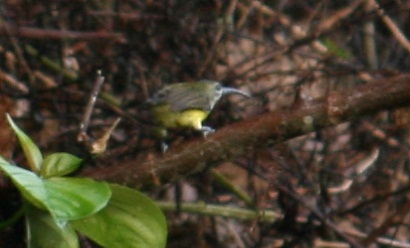 Little Spiderhunter
The commonest spiderhunter species, but I am always confused them with sunbirds.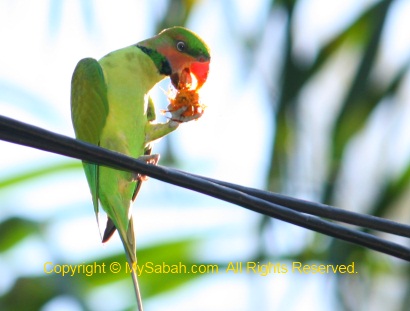 Long-tailed Parakeet
A agricultural pest as they feed on fruits and seeds. A bit surprise to see one in Tanjung Aru Beach.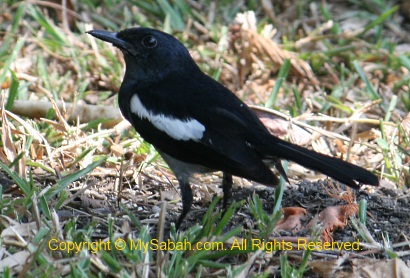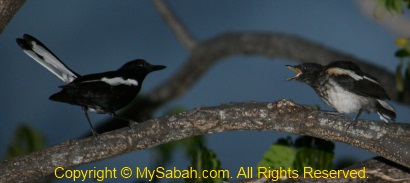 Magpie Robin
A common singing bird, always seen around housing and forest edge. Chinese calls this bird "Happy Bird" (喜鹊) as they believe this bird is a messenger for good news.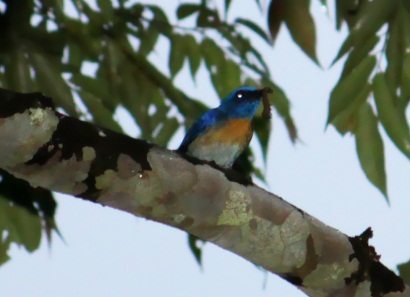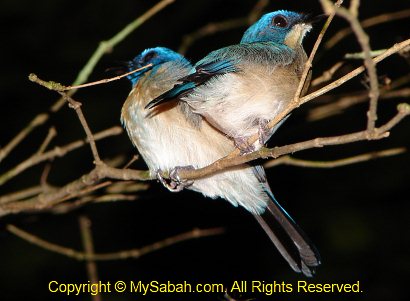 Malaysian Blue Flycatcher
Spotted in Maliau Basin and Kinabatangan (Sandakan).
Photos taken in Sabah, Malaysia Borneo