Need a break? Hearing someone says, "let's go to the beach!" will definitely cheer you up. Everyone loves going to the beach. However, it stinks for beachgoers to get only a few meters of space at a popular but crowded beach. Personally I dislike sharing a beach with hundred of people.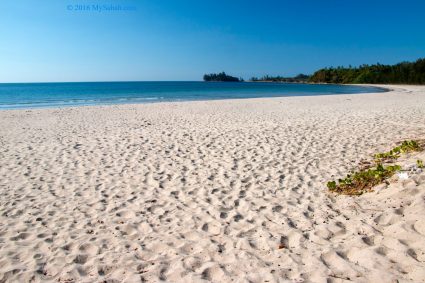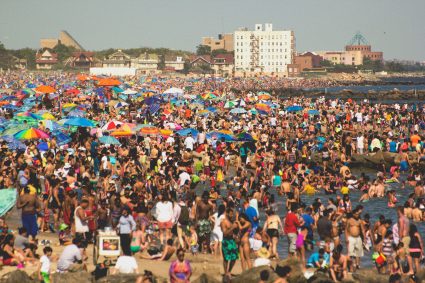 Luckily, with about 1,300 Kilometers of coastline, Sabah has so many nice beaches that are enough for everyone to get over 10,000 Sq. Meters of space.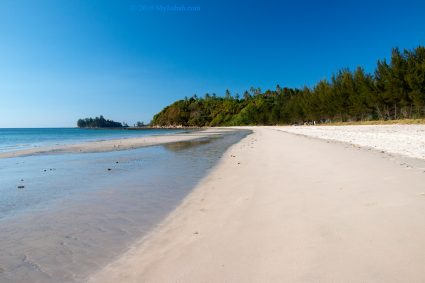 I'm not exaggerating. Bawang Jamal Beach (Pantai Bawang Jamal in local language), in north of Sabah, is one of them, and most of the time you would see less than 10 people on this 1-Kilometer long beach.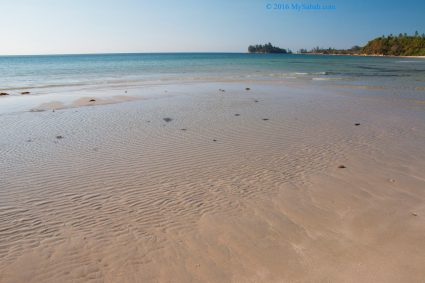 Promoting the beaches of Sabah to foreigners can be challenging sometimes, because my marketing managers would comment, "The photos are nice but hey.. the beach is so empty. Tourists would think that our beach ain't fun or got shark!"

Located in Kudat, Bawang Jamal Beach is really hidden well behind a village and dense casuarina trees (GPS: 6.993149, 116.727974, see Location Map).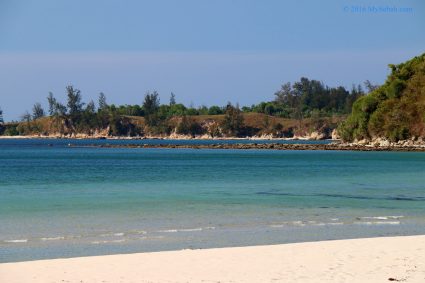 During my visit, I saw an Australian couple spending their vacation at this beach, and they say Bawang Jamal Beach is probably the best beach in Borneo. I had seen the seething mass of meat (people) in Bondi Beach of Sydney, so I understand why they love this secluded beach so much.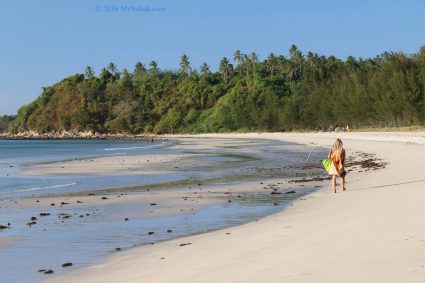 This beach is unspoiled and turtles also come to nest occasionally, and a turtle hatchery was built around here. Street and house light can drive turtles away, so no development could mean a good thing to wildlife.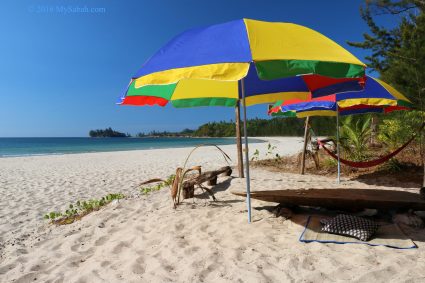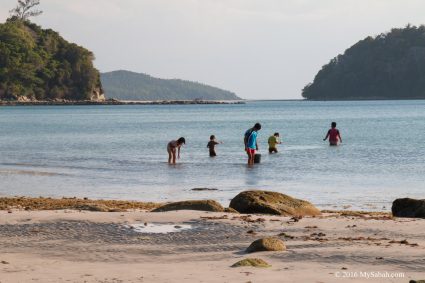 The blue sea and snowy beach here are something that tourists willing to pay high dollar for staying in such an untouched beach. It's a small bay flanked by rocky shores. The intertidal zone and sandy beach are wide, which is very suitable for kids who can't stop running around.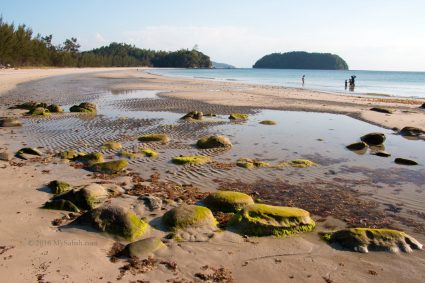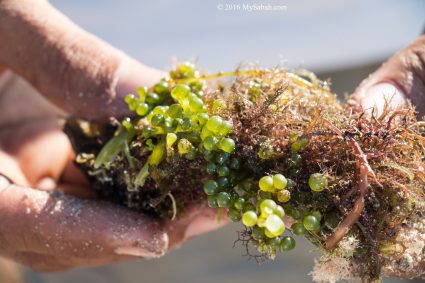 Sometimes group of village kids would walk along the shore to collect edible stuffs such as shellfish and seaweed. In tourist beach we can't do this because usually there is nothing left.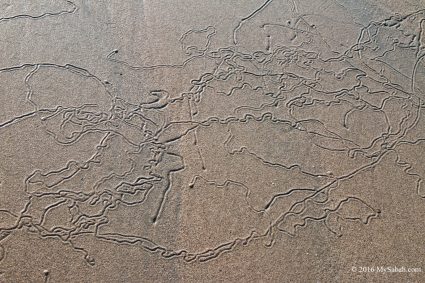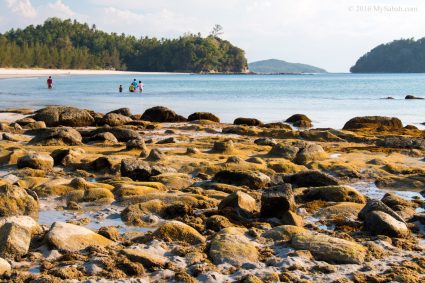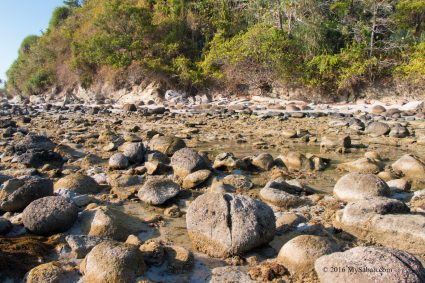 The rocky shore at the edge of the beach is fun to explore. You would see many small marine animals trapped in the tide pools. I can sit there whole day watching them crawling or swimming.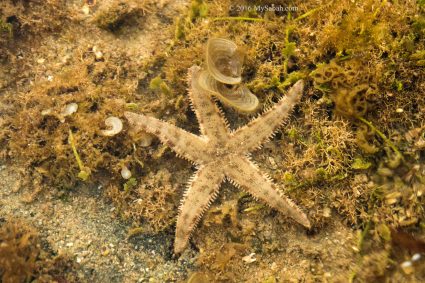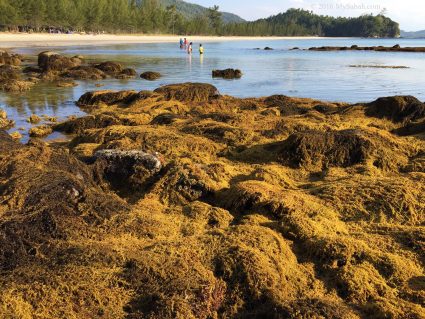 The most interesting feature of Bawang Jamal Beach is big area of rocky shore covered by yellow seaweed. It looks like a golden carpet when lighted by warm colors of sunset.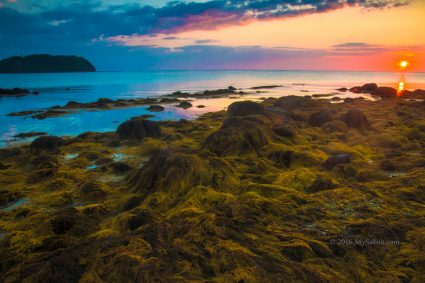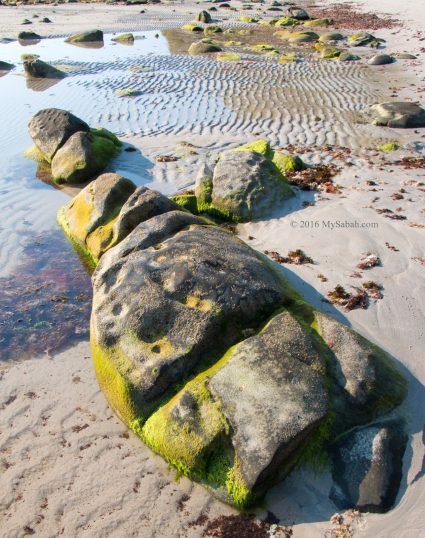 Actually I want to photograph the luminous sea ("glowing sea" caused by bioluminescent phytoplankton) of Bawang Jamal Beach, but it wasn't in peak condition during my visit. Anyway, I saw many fishes swam near to the shore to lay eggs, and a fisherman showed me his caught after night fishing, it's kind of fun.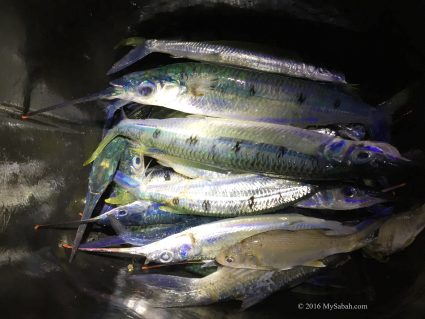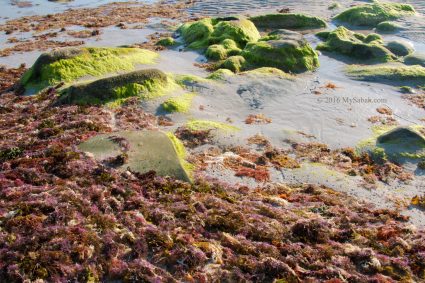 No matter what, this beach is quite unique that I'm sure many photographers would thank me for introducing them another nice spot for landscape shots.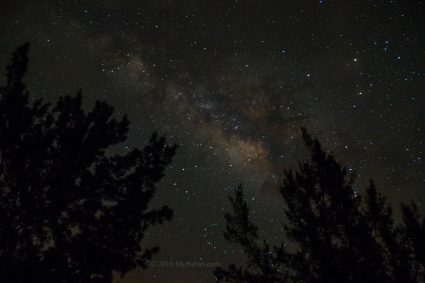 As this beach is free from light and dust pollution, you can see thousands of stars clearly in crystal clear sky. I shot a few photos of Milk Way. Later I found that some of my friends have no idea what is Milky Way because they never see one in the city.
Super Sunset
Not only that, the sunset view at Bawang Jamal Beach is spectacular. No kidding. The nice sunset and beach can be the excellent backdrop for romantic movie scenes.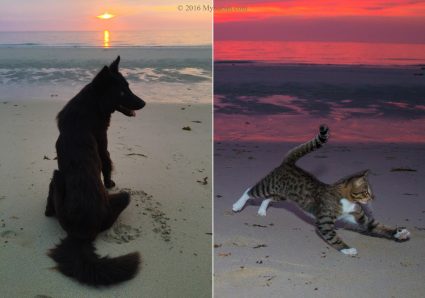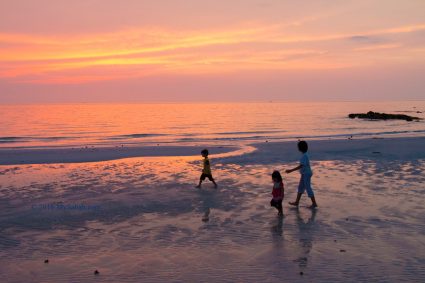 Our beaches are really underrated. I'm kind of upset when some travel portals rank some mediocre (but popular) beaches as the best in the world.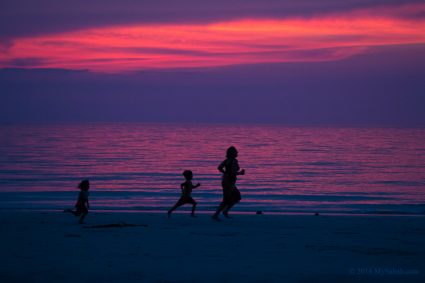 After seeing so many nice beaches in Sabah, I'm not easily impressed by beaches in other countries. In fact, many Sabahan friends return from overseas trip and say, "heck, you know what? Our beaches are better."
Secret Place Cafe
By the way, if you stroll around this beach, you would find Secret Place Cafe near the midsection of the beach. Well, it's not that secret. I saw a number of westerners relaxing there.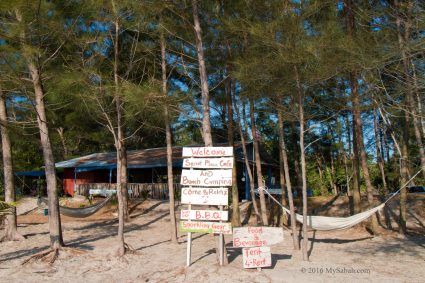 You can buy hot and cold drink such as tea, coffee, soft drink and beer there. They also sell food like fried rice, noodles, toast and omelette. The prices range from RM6.50 to RM8 (≈US$1.60-2.00) and the serving size is quite big. Though the cafe is not certified Halal, they serve no pork.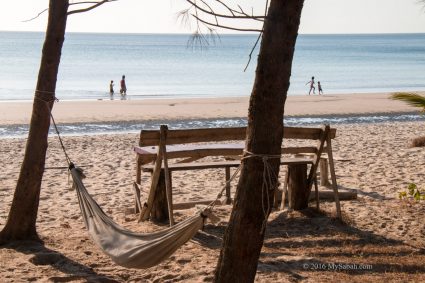 FYI, you also can rent snorkelling gears and camping tents at this cafe. I think they offer sunset BBQ too.
Lupa Masa Longhouse
For those who want to spend more wonderful time at Bawang Jamal Beach, Lupa Masa Longhouse is only 3 minute walk away from the beach. The design of this accommodation is based on traditional bamboo longhouse of Rungus people in Kudat. "Lupa Masa" means "Forget Time" in Malay language, which conveys that it is an enjoyable place where you would forget about time.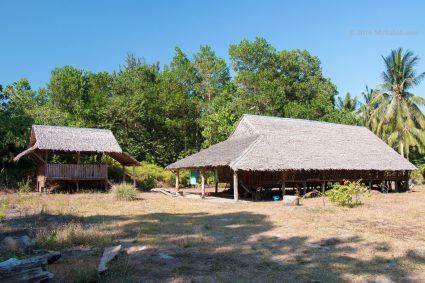 Like how villagers live, the bedroom and amenities of the longhouse are very basic. The room is quite warm during daytime, but quite cooling at night. Electricity for lighting is available. Common toilet and bathroom are just 10 Meters outside the longhouse. The place can accommodate about 12 guests.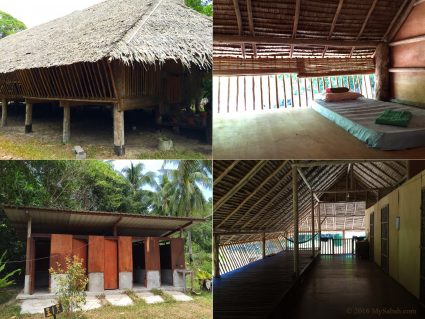 The accommodation fee per night is RM50 – 75 (≈US$12.50-19), depend on if you want to participate in Homestay (with full meals) or just Bed & Breakfast. They can help you to arrange various activities around Kudat, for example, snorkeling, fishing, sunset tour and river cruise.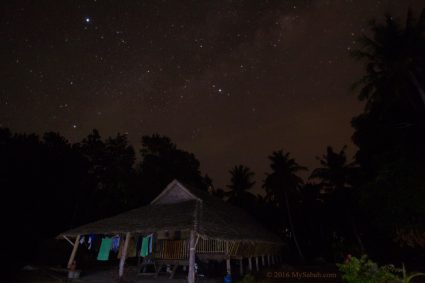 Lupa Masa Longhouse is only 7 Km before the Tip of Borneo. Below is their contact:
E-mail: lupamasaborneo@gmail.com
Tel: +60 19-8020549
Website: lupamasa.com
Facebook: Lupa.Masa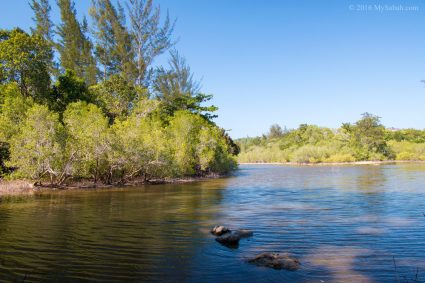 Would you prefer a crowded beach or a tranquil beach? Please tell me in comment section below.
Photos taken in Kudat, Sabah, Malaysia Borneo