Do you know what 4pm means to Malaysians? It's afternoon tea time when you would see many people enjoying coffee in Kopitiam (Coffee Shop) and waiting for the fresh buns, tarts and pastries hot from the oven. Bread is an important part of our Kopitiam culture. The range of breads we have for tea break is so diverse that it would astound British, who introduced the high-tea culture to us.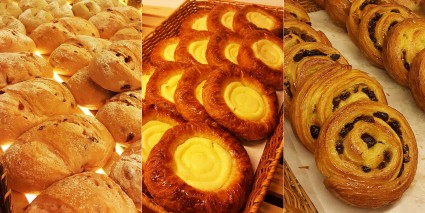 There are more and more foreign breads being introduced to Sabah in recent years, probably it's a trend and demand created by large number of Malaysian students return from overseas. I'm one of those who misses the breads we had overseas and wants to "find back" such tastes in Sabah.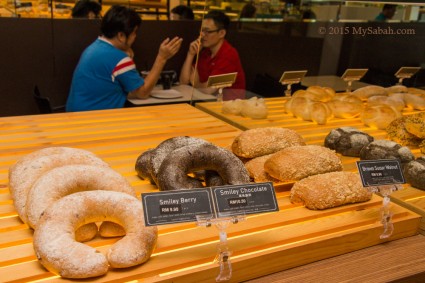 In the past, whenever I saw new bakery shops opened, I would try out their breads. They are not bad, but most of them are mass produced and taste quite similar, except the topping and outer layer. Besides, I don't like mayonnaise, which has been overused in local bakery.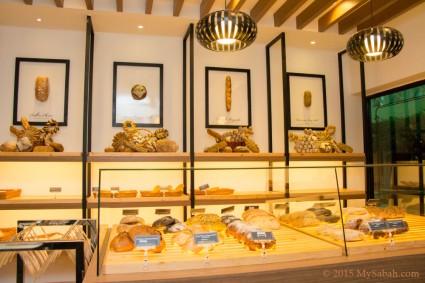 Now I may have found my holy grail at Bake Code Bakery & Cafe, which has almost 90 types of breads but each tastes so distinctly different from one another. 70% of them are European breads (mainly French and Danish), and all breads are baked daily.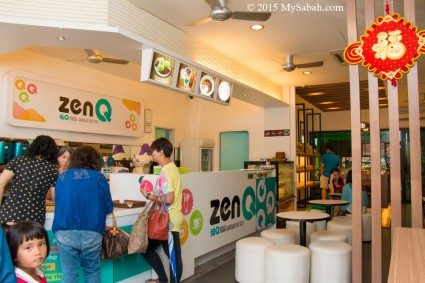 Currently Bake Code Bakery & Cafe has two outlets in Kota Kinabalu City (KK), one at ZenQ Lintas Square (see Location Map) and another one in City Mall (see Location Map). They plan to open four more outlets in future.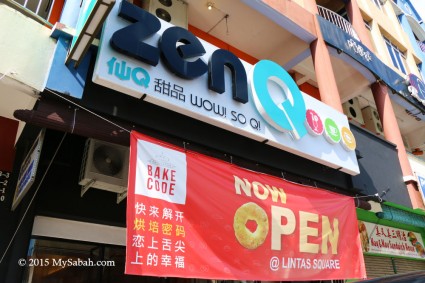 Bake Code is a franchise under La Kaffa, which is a very successful firm with chain stores in over 20 countries.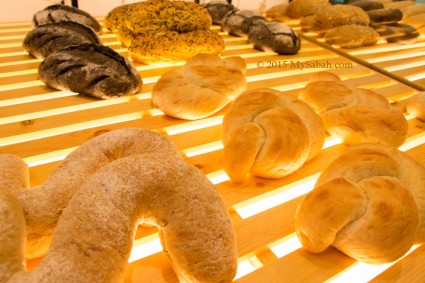 Bake Code Bakery & Cafe has become another favourite gathering place for young people. The cafe is air-conditioned and Wifi is provided. We can sit there comfortably to enjoy our afternoon tea in aroma of fresh breads instead of second-handed smoke from peskey smokers next to our table.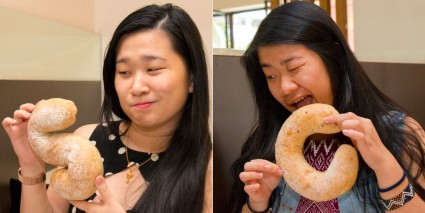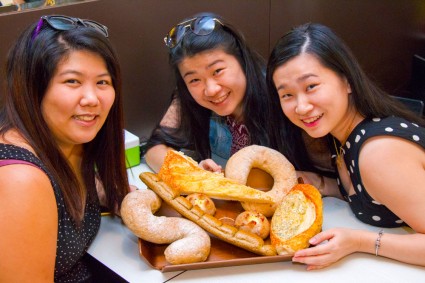 Soft French breads and French breads are the signature breads for Bake Code. Their most notable breads are The Crown, Chinese Goji Berry Roll, Rum Raisin Ring, Sailor's Special, Double Cheese Ring, Roll' n Cheese, Chinese Longan Roll and Cranberry Flaxseed bread.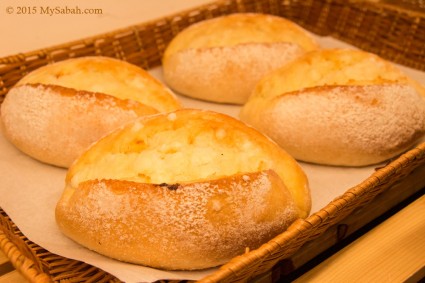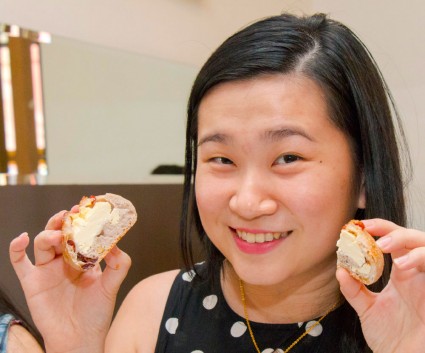 If you are unsure which ones to go for, you can start with their top 5 best selling breads, namely, Mr. Chocolate Bean, The Crown, Garlic Cheese, Cheese Triangle and Cranberry Flaxseed.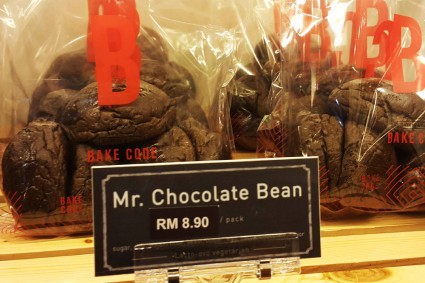 Personally, I love their Earl Grey Bread, Cheese Triangle (sold out fast!) and Cranberry Cheese Bread. There are many other breads that I haven't tried though. They are still adding more choices.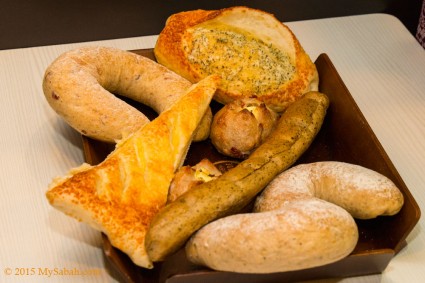 The main reason I love their breads is because Bake Code lets the taste of bread itself play the leading role, other ingredients are just in place to enhance its taste and fragrance. The flavoring is so rich and deeply absorbed into every part of the breads. While eating, you won't get the feeling that the baker is stingy in putting more cheese, butter or filling. It's the type of quality homemade breads that mothers prepare for their children.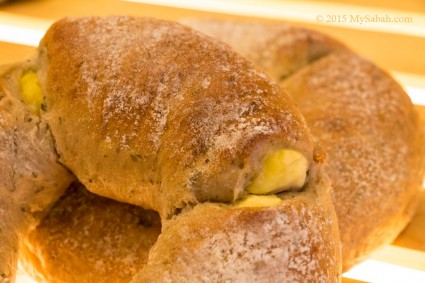 I also buy some of their breads back home as breakfast next day, to assure that I'll wake up with a smile. Don't you think that having a delicious breakfast is a great way to start your day?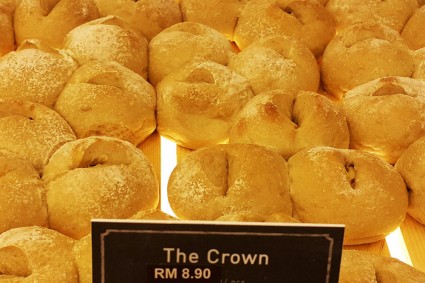 The following are more info of Bake Code Bakery & Cafe:
Facebook page: MyBakeCode
Opening Hours: ZenQ Lintas Square (11am – 11pm), City Mall (10am – 10pm)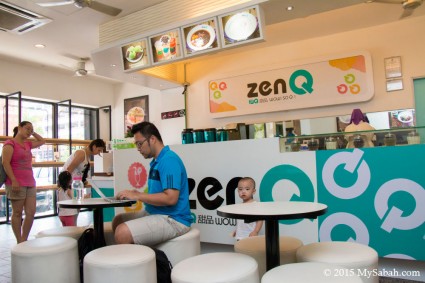 Photos taken in Kota Kinabalu, Sabah, Malaysia Borneo