Just a blog about the photo shooting at Tanjung Aru First Beach on last Tuesday afternoon. This was part of the activity in FAPA (Federation of Asean Photographers Association) Congress 2008. There were 30 models to be shared by hundreds of photographers. As a warm up, we started with a few models dressed in traditional costumes (Bajau, Suluk, Kadazan).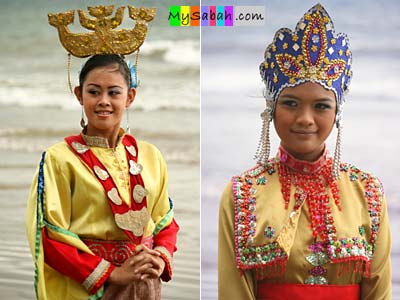 The sky was cloudy and we even spotted a "tornado" in the sea some KMs away from us. This was reported in local newspaper later. Look scary but the local fishermen would say this is not something uncommon during rain storm season. I darken the photo below so you can see the wind spiral clearly. It ended only a few minutes, though I hope it could become huge. Actually it is a "waterspout " not tornado.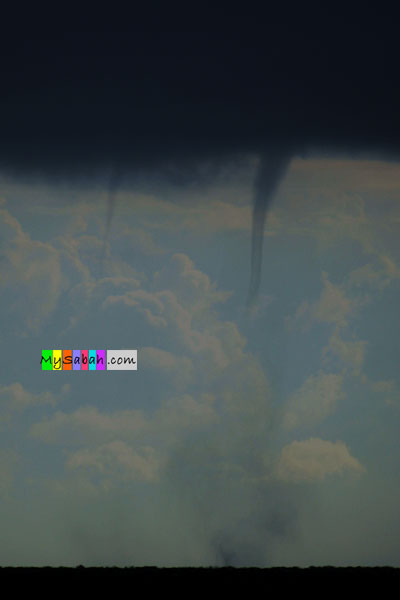 Anyway, this did not put off our passion. Shooting just continued. The female models haven't finished their make-up yet, so we started with 15 male models first. I think they are the finalists of super model competition.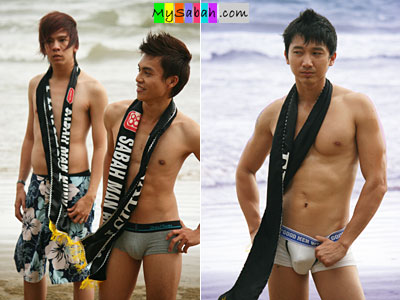 Well, I am not quite interested in male. But I shot a few just to feedback my female readers. Frankly, I was not sure if they were wearing underwear or swim short. It was so…. tight.. For ladies, it may look very man and sexy, but I got to wash my eyes, to see clearer! Haha…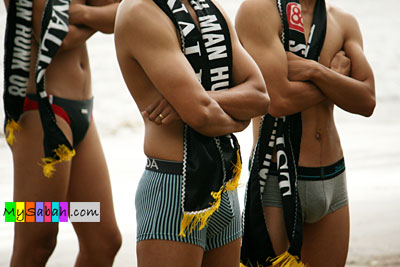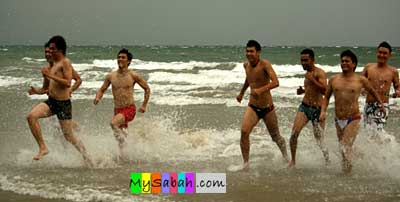 After that, we had dinner and watched firework, all sponsored by DBKK. There were some cultural shows, but honestly I could not see them coz dozens of eager photographers, who thought they were made of glass, blocked the view to take photos of dancers. At first, I had high respect to those photographers whom I assumed were very well-educated art people. Seeing their inconsiderate and self-fish behaviours that night totally spoiled the impression. Kurang ajar…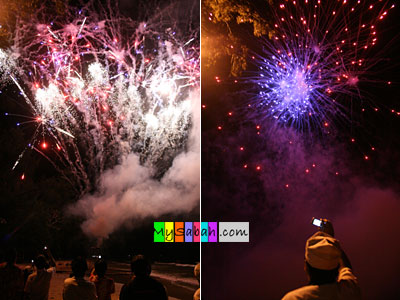 Hmmm… did I leave out anything? Wait ah. I will blog about it.
Photos taken in Kota Kinabalu, Sabah, Malaysia Borneo