"Do Sabahans live on trees?" I have no idea how some idiots from Semenanjung got such idea, probably they live in the well. We do have tree houses in Sabah, but they are mainly the accommodation for tourists. Last time I blog about the tree house on Banggi Island. Actually the more famous tree houses are in Tambunan.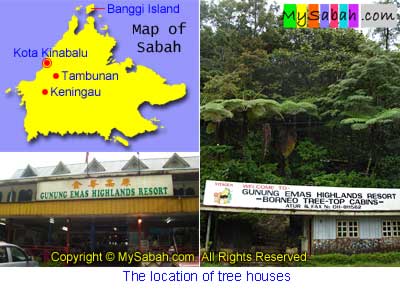 If you drive to Keningau or Tambunan from Kota Kinabalu, after 1 hour, somewhere 30 KM before Tambunan, you will pass by Gunung Emas Highlands Resort. The tree top cabins are just at the opposite side, hidden inside the forest on the hill. This is the highland area, so the air is cooling and refreshing. I heard that it is very chilly at night, so you better bring warmer clothing if you plan to overnight there.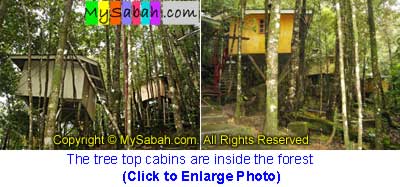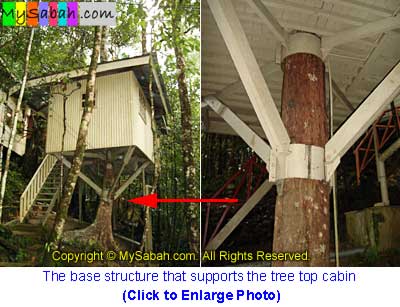 No, I haven't stayed there before. But I will stay there for a few days after the weather turns good, coz I would like to visit the Rafflesia Centre and Mahua Waterfall nearby. The view of the Crocker mountain range there, along the road, is marvelious too. I will post some photos after I visit there.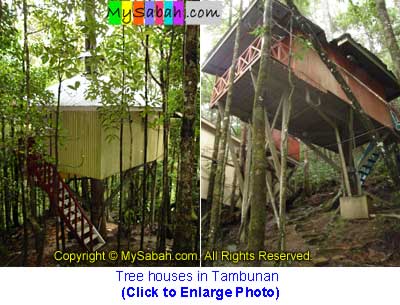 For those of you who have stayed there before, it will be great if you could share your info with us. I was told that the cabin got air-cond and toilet inside. I was just walking outside the cabins that day, so I don't know much about the facilities and accommodation fee.