DAY 4 – Fall in Love with Long Pasia
Taman Kerangas (Heath Forest Garden)
Before we leave Long Pasia, we check out the Heath Forest Garden nearby the village, only a 20-minute walk away. Taman Kerangas is a garden (private land) where locals put all the wild orchids they rescued from logged forest. There are over 320 orchid species found in Long Pasia, and the new species is still being discovered.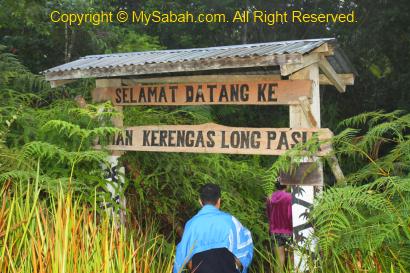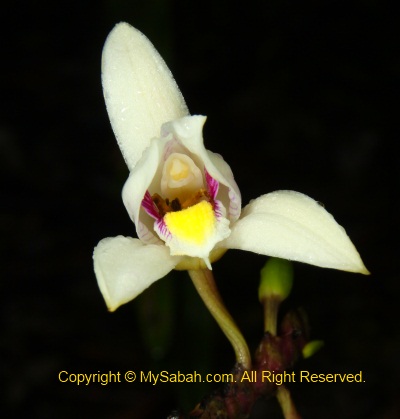 >> Click Here to see more photos of Long Pasia
At first I thought Taman Kerangas was a well-maintained garden with all the blooming flora neatly organised and a place great for leisure walk. I was wrong. Taman Kerangas looks more like a forest, with muddy and steep trail, dense undergrowth vegetation and lurking leeches. I was wearing the last set of clean clothing for the last day and didn't expect to get dirty. After walking nearly 1KM of dirty trail, and with leech crawling on my jacket, to be honest, I was quite angry.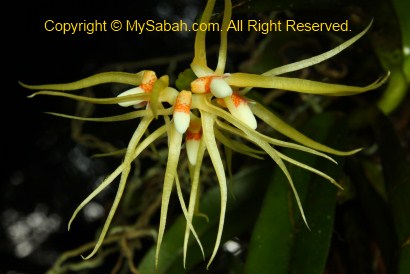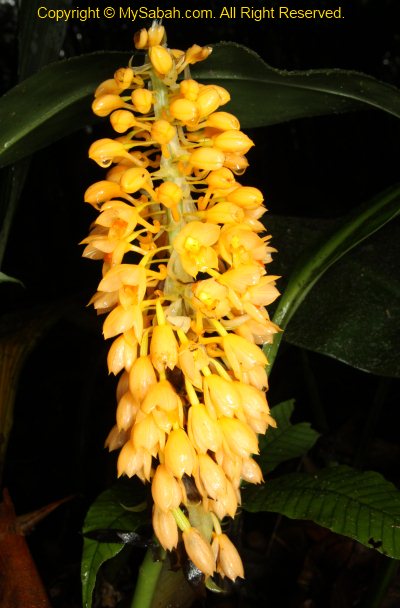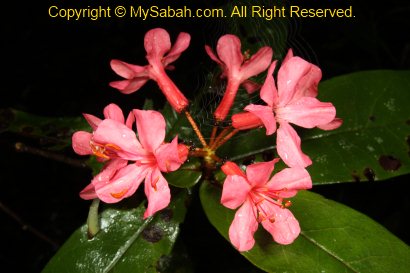 >> Click Here to see more photos of Long Pasia
Anyway, I still got some beautiful flower shots though not many orchids were blooming. Just remember to wear jungle outfit when you come here. Taman Kerangas is so near to the village, so it still worth the time to take a look.
Last Day
I enjoy my last peaceful morning in Long Pasia. Today we are going home, but I don't really feel happy that it's over. Instead, I feel a bit sad leaving. As a frequent traveller, I come and go, without leaving my heart behind in other places. I have a special feeling about Long Pasia, and I'll come back again one day. I feel a connection with this place but not sure what it is.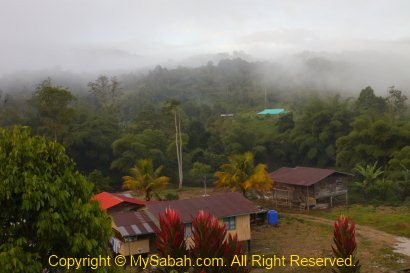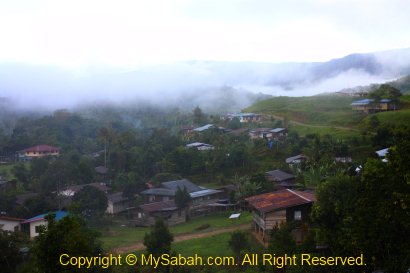 >> Click Here to see more photos of Long Pasia

Click Here to see bigger video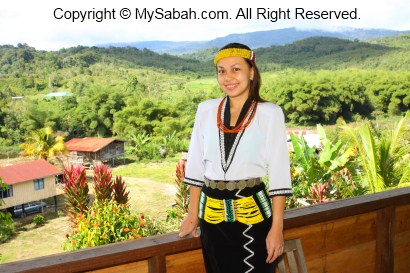 We have a tea break in the living room before we leave. A black chick comes in, walk around and chirp. Lait says this chick has no mother and always alone. It seems to enjoy being our company and sit quietly on our lap, so Mary decides to take it home and name it "Pasia". Lat also gives Nova one of his paintings. Seem like everyone got something. I also bag some good photos and sweet memories too.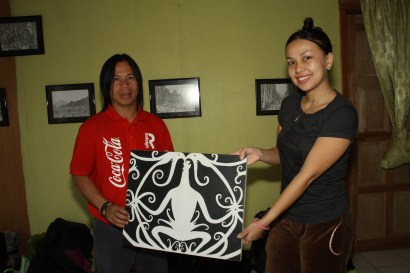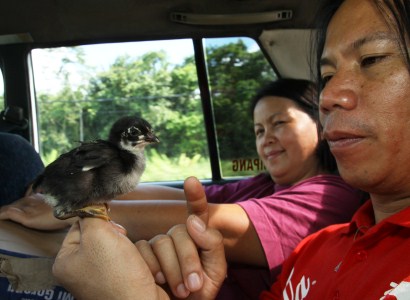 >> Click Here to see more photos of Long Pasia
Above: we have a new friend going home with us
Good bye Long Pasia. It is wonderful to know you…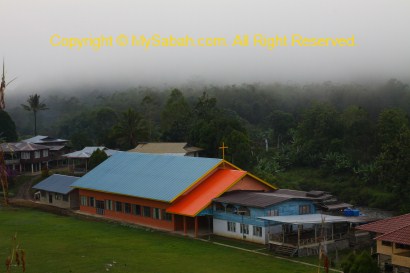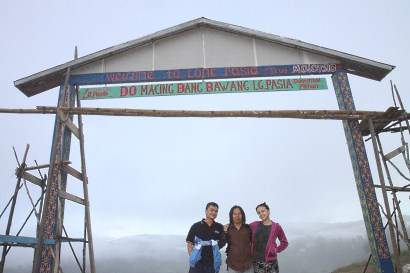 >> Click Here to see more photos of Long Pasia
If you would like to go to Long Pasia, please contact Mr. Eddie at 011-12017897. The attractions that I blog here is only a small part of Long Pasia. Long Pasia has many other attractions such as Tiger Hill, Hidden Lake, Maga Waterfall, Crocodile monument, etc. Since Long Pasia is far away, I strongly recommend tourists to have a longer stay. What's the point of having a 3-day trip but spending 2 days on the road, right? You don't need to do hardcore adventure like me, as there are many leisure activities such as river cruise around the village too.
Photos taken in Long Pasia, Sabah, Malaysia Borneo