There was a Chinese New Year celebration in Yu Huang Temple, Tuaran, on last Sunday (Feb 5). It was really worth the time to go there. You could see all kind of lions, dragons and qi-ling performed there. Besides, there were also other performances such as Wushu, Chinese cultural dances.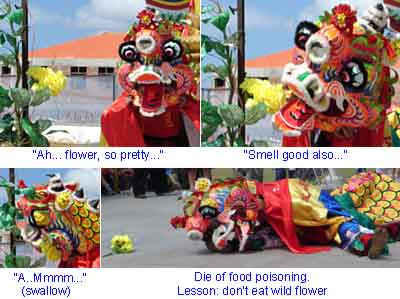 They played the lion dance so well that you thought the lions were real animals. The "Lion King" of Yick Nam School was also invited to perform. All the best lion teams were there. I must say this was a very enjoyable and high standard show. I was so deeply focus on photo shooting that I forgot I was exposed under the hot sun for hours. Unfortunately, due to the car tyre bocor, I missed the Green Lion performance in the evening. Not many chance we can see Green Lion…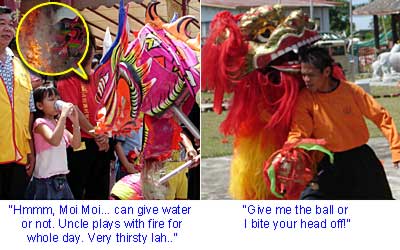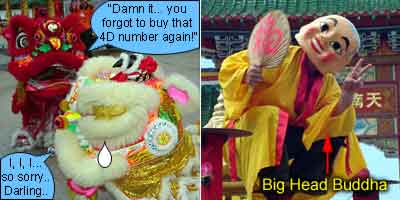 Have been a long time I didn't see the "Big Head Buddha". So happy to see him again that day. On the same day, I also went to Ling San 9-Storey Pagoda and Tuaran Tamu. Later I will post the photos too. Tomorrow I will go for White Water Rafting at Padas River so I may not blog. If I manage to survive, see you again on Thursday.
Click Here to see the Photo Gallery >>