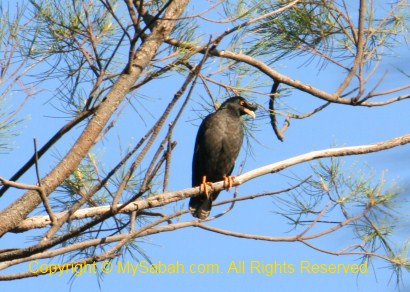 Crested Myna
Spotted in Tanjung Aru beach of Kota Kinabalu. Its head look like Elvis Presley, haha..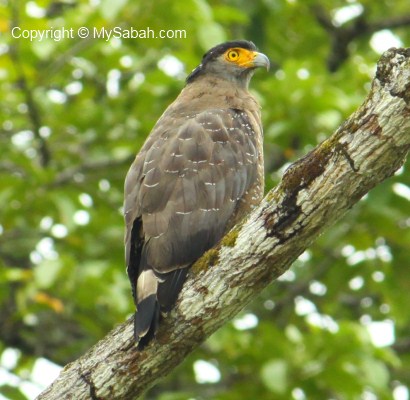 Crested Serpent Eagle
Spotted in Kinabatangan River.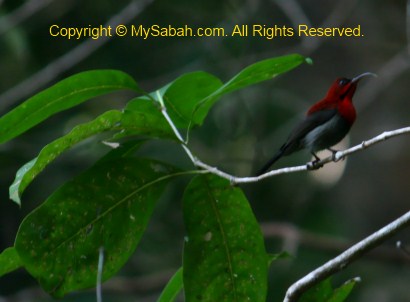 Crimson Sunbird
Very widespread, spotted in Gaya Island, Tun Fuad Stephens Park, Maliau Basin… It is a very busybody and shameless bird. It always comes near to check me out.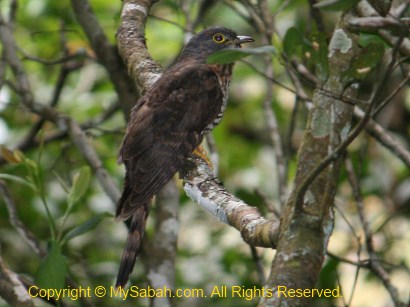 Dark-Hawk Cuckoo
Spotted in Kinabalu Park. It makes very high-pitched and loud call but very difficult to spot. I saw it coz it moved.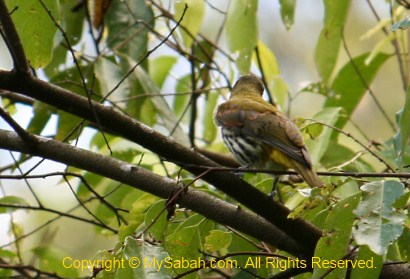 Dark-throated Oriole
Spotted in butterfly farm of Poring.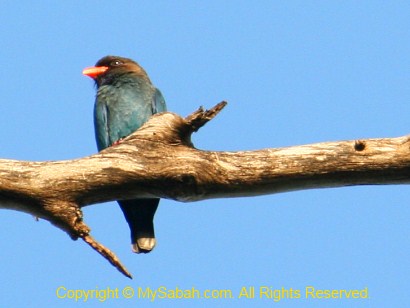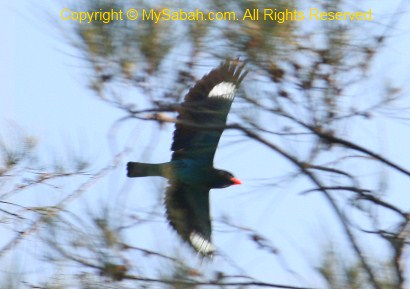 Dollar Bird
Very common in Tanjung Aru beach. If you wonder why it is called Dollar bird, look at the photo of its wings in photo above. Isn't it look like a US dollar bill?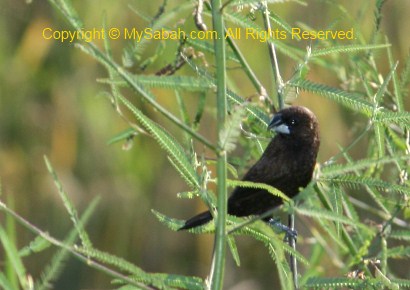 Dusky Munia
A boring bird commonly seen in paddy field but is endemic to Borneo.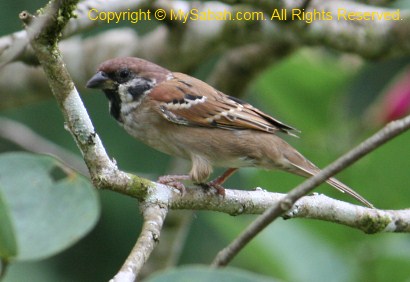 Eurasian Tree Sparrow
This is the MOST COMMON bird of Sabah. I bet nobody will object what I say. 50 years ago, there were only a few sighting records of this bird, but now they are everywhere. No, they are not native species of Sabah.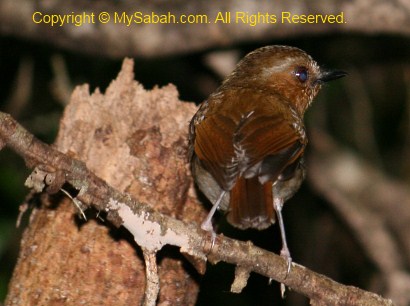 Eyebrowed Jungle Flycatcher
Spotted in Silau-Silau trail of Kinabalu Park.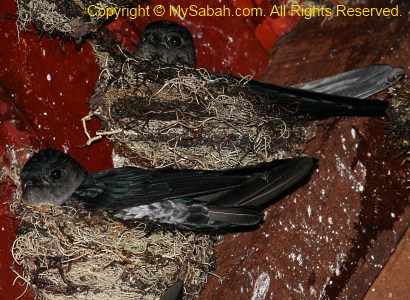 Glossy Swiftlet
The most common and widespread swiftlet of Sabah. You can see many of them build nest on the wall in Shangrila Tanjung Aru Resort. Their saliva is similar to bird nest swiftlets, but used in very amount to glue the nest. Some evil bird nest sellers extract their saliva and sell it as bird nest! FYI, some swiftlet farmers also use Glossy Swiftlet to raise the brood of bird nest swiftlets (by replacing the eggs).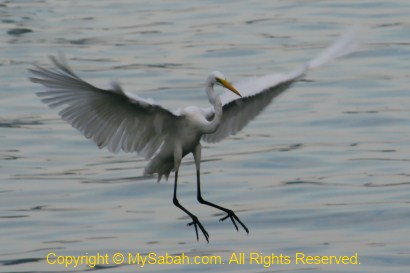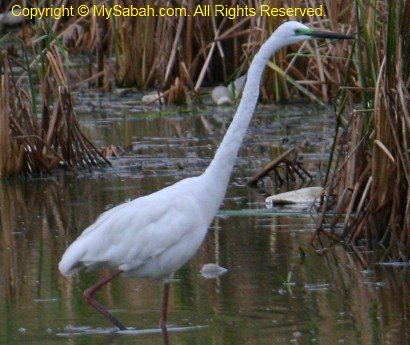 Great Egret
Though this biggest egret is only a migration bird, it is accepted as the icon (city bird) of Kota Kinabalu. They eyes area will turn green when they are in horny mode (mating season, see photo above). However, they never build a nest here. So in the past some villagers thought the egrets were the messengers from God (as this bird always look/spy at them at river side and never has a nest).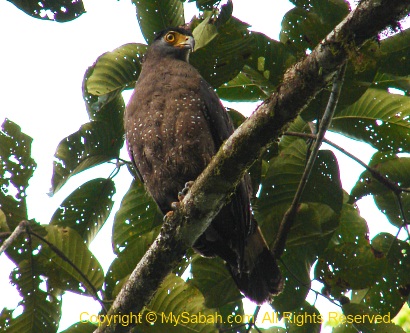 Crested Serpent Eagle
Spotted in Tabin lowland forest, Lahad Datu.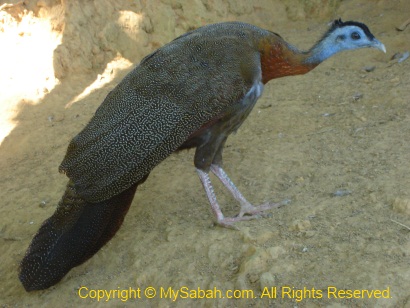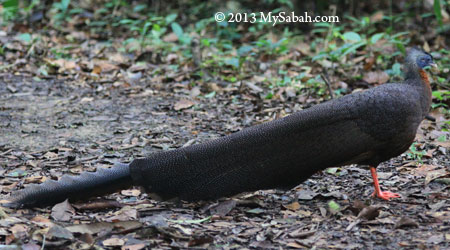 Great Argus Pheasant
Its feather is always used as ornament, e.g. traditional headgear of Murut headhunters.
Photos taken in Sabah, Malaysia Borneo