I was always thrilled by the climbing and ziplining stunts in action movies. But no, I didn't understand how it really felt high in the air, until I personally experienced it at Zip Borneo, which has the longest zipline (or flying fox) in Borneo and the highest high ropes challenges in Sabah. It was freaking scary but fun! Trust me. Being on top for 5 minutes beats watching 2 hours of action scenes.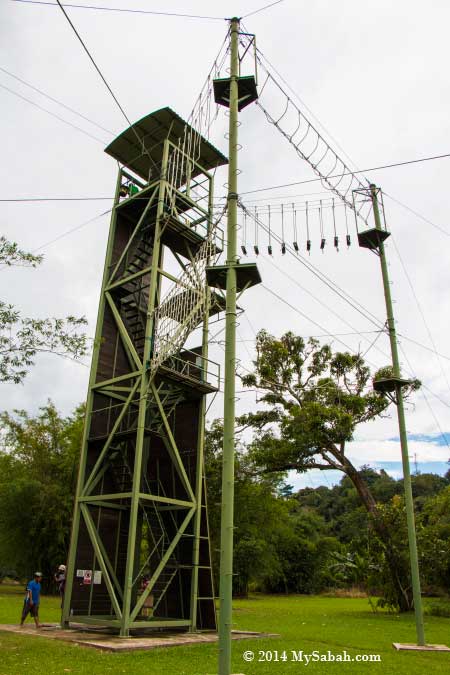 Pic: Zip Borneo's 18-Meter tower for zipline, climbing, abseiling and high rope activities. I got adrenaline rush just by looking at this 5-storey structure. Though a fall from this height can break some bones, everything is supported by solid steel foundation and cables under stringent standard, and participants need to wear helmet and harness, so the activities are risk free.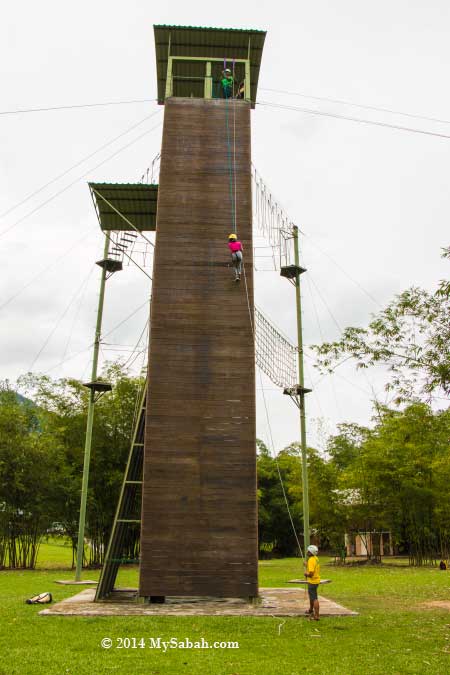 Pic: another side of the tower. The opening on top is the starting point for ziplining and abseiling.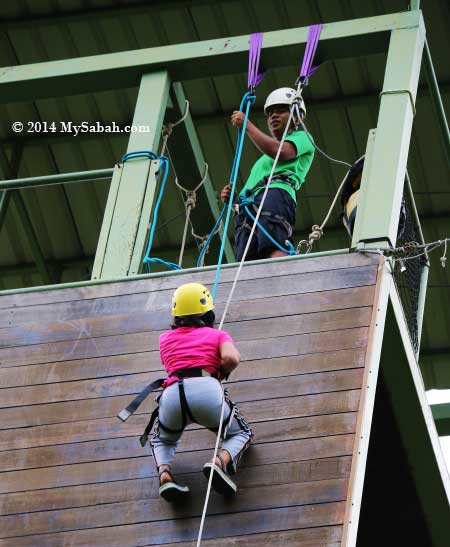 Pic: abseiling from the tower
Today we live in a society that discourages risk. We see warning message everywhere, even shampoo has safety instructions on how to use it "safely". People choose to AVOID fear too. Slowly we lose our ability to control fear so it controls us. When in danger, people just run and scream in panic. Anxiety disorder such as height phobia is common. Many city kids have Alektorophobia (fear of chickens). Where is our future hope if our new generation is more chicken than the chicken? Let's do something that scares you, to awaken the lion inside you. You will discover that you are braver than you think. Zip Borneo enables you to test your limit without risking your life.
Zipline (Flying Fox)
Zipline is the highlight of Zip Borneo and no vigorous exercise is required for the extreme excitement, so I tried it first. The zipline is double-cable system with a total length of 320 Meters (about 1,050 feet). If you do it, you have more gut than 40% of population, because about 3 or 4 out of 10 participants chicken out, when they see the enormous height.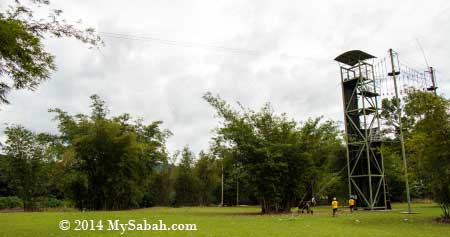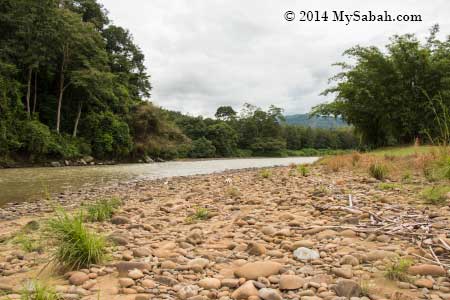 Pic: zipline over Kiulu River
The zipline has two sections. First, you zipline 210 Meters from the tall tower to cross Kiulu River, then use another 110-Meter zipline back to Zip Borneo.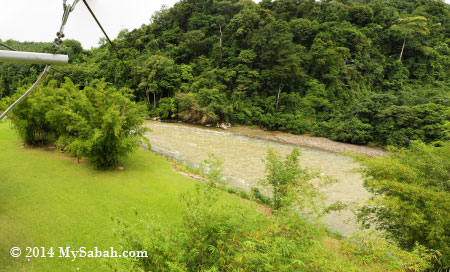 Pic: view from top of 18-Meter-high zipline platform
I peeked from the edge and the height made me sweated. My legs turned weak and I sat down. I knew it's perfectly safe but it took me some times to convince my restless mind that I'll be ok.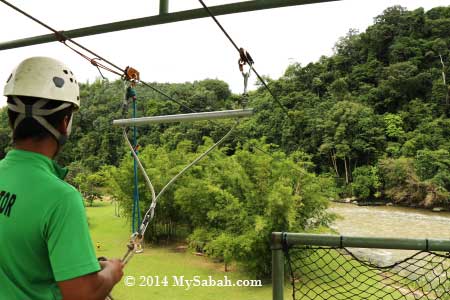 The staff fastened the carabiners of my harness to the zipline and asked "Are you ready?" I blurted, "NO! Not yet…" He understood that I was struggling, just like most other participants, so he waited for me patiently to get myself mentally ready.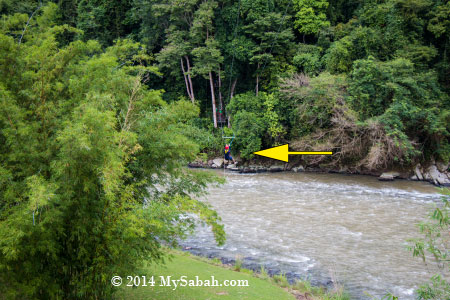 That took me a lot of courage to say, "Ok, I'm ready."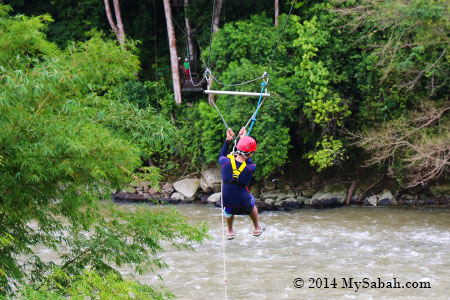 When I was gliding on zipline, it's not as scary as I thought. Everything was moving so fast. The view of forest and river from above was so breathtaking that I wished the ride could last longer.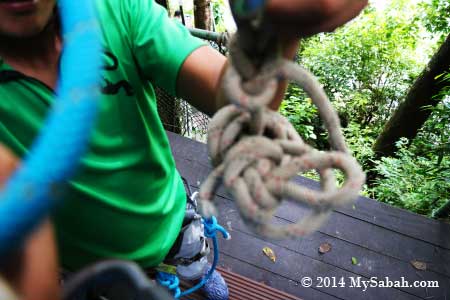 Then my zipline came to a halt and I proceeded to second zipline. The feeling during preparation was still like being on a gallow though, lol.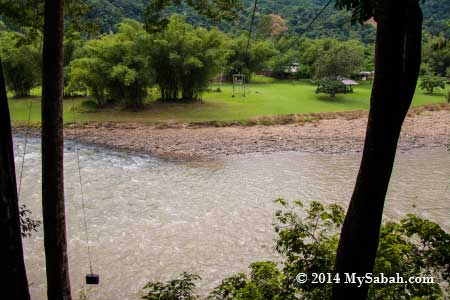 Pic: ready to zipline to back to other side.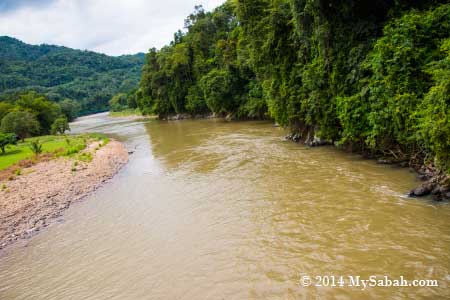 Pic: photo of river and forest taken during the flight. Nice huh?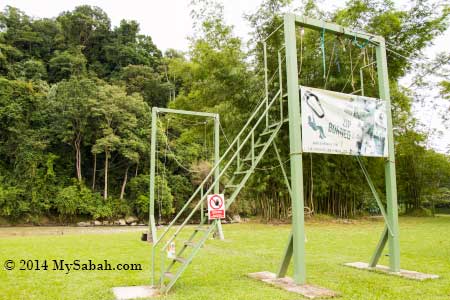 Pic: ending point of second zipline
The ziplining took last than a minute in total. I estimate the highest speed is around 35KM/Hour. It's a blast and no regret (I want more actually..).
You may watch the 1-min video below to see what I experienced:

"If you don't challenge yourself, you will never realize what you can become."
High Ropes Challenges
For next activity after zipline, I purposely went for the most frightening one, the high ropes challenges, which is 10-16 Meters above ground. High rope is not for the weak-hearted, you may go for climbing or abseiling, if high rope is too much for you. In fact, I hesitated at first because it looks like something far exceeding my comfort zone. High Ropes consist of 6 challenges with varying degree of difficulty and require different balancing skills.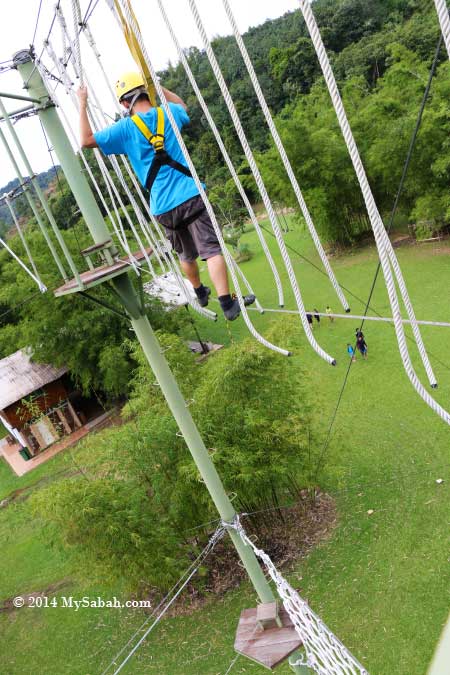 The first challenge is Spaghetti Walk. I needed to walk on a foot cable and used the hanging ropes to cross to other pole. During high rope challenges, participant is attached to an overhead cable with two carabiners so it is very secure.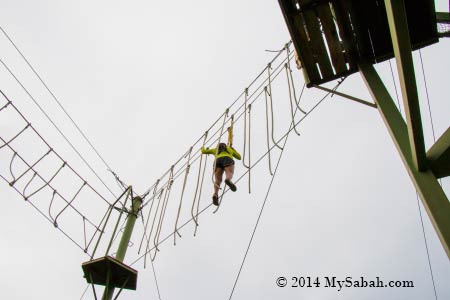 I thought it was easy. After a few steps, the foot cable wobbled like mad and I had problem to balance. The guide shouted, "you have to keep moving, the longer you stop, the more it wobbles!" Oh dear, I already got nervous in first section.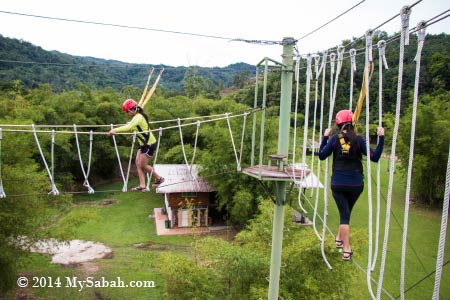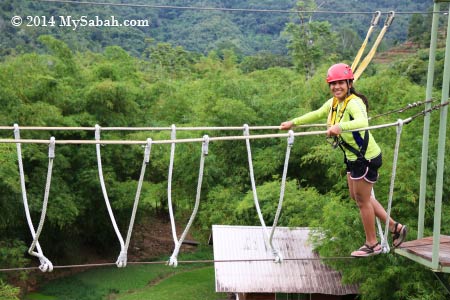 The second challenge is Burma Bridge. This challenge is the easiest one. Probably I'm so used to suspension bridges of Sabah and both are similar.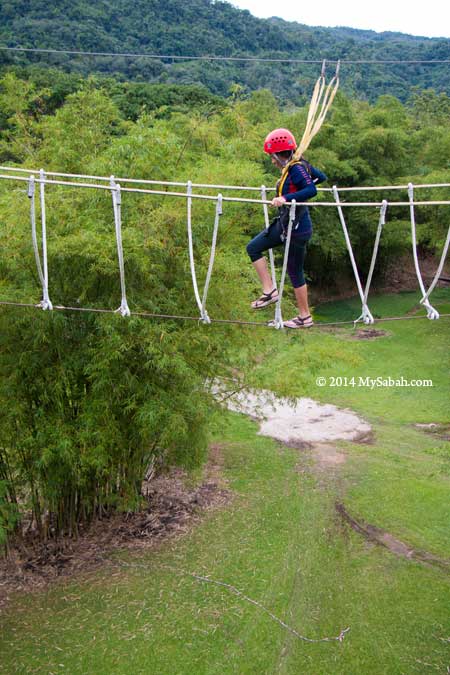 Just keep calm and go on. Don't think too much. All these activities aren't challenges at all if done at floor level. However, when I was 16 Meters above the ground, my subconscious keeps telling my body that I was in danger, making every move so hard.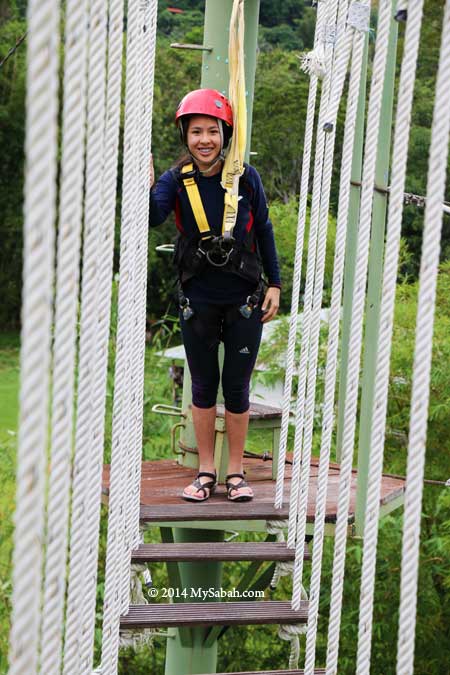 Then I proceeded to Swinging Steps, the third high rope challenge.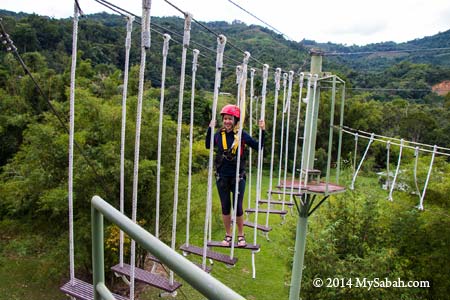 This section requires you to cross with series of swinging wood planks. Not too hard if you have long legs but a misstep won't be fun.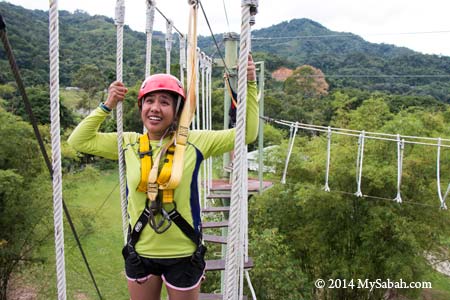 Pic: you can almost read "Thanks God I Survive" on her face lol.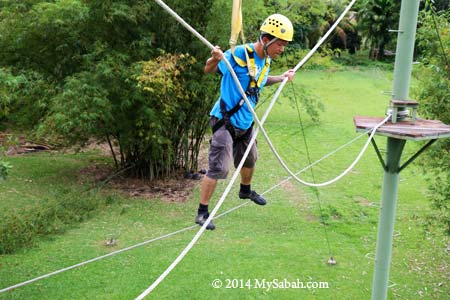 Ok, here comes the most challenging section, the Tension Traverse. It has two long ropes from both sides at an angle. I had to hold both ropes to balance and move to other side. It doesn't even look possible.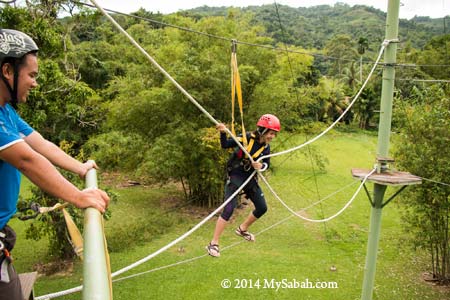 Honestly, I was freak out. It's hard to balance and my body kept leaning back and forth, and the foot cable wobbled. My heart raced, mouth turned dry and my legs shivered. I fought very hard to overcome my fear and to stay focus. I was kind of stuck in the middle and the ropes were heavy. Luckily there were pretty girls watching so I didn't want to act like a wuss. I moved inch by inch, and completed this challenge without a fall.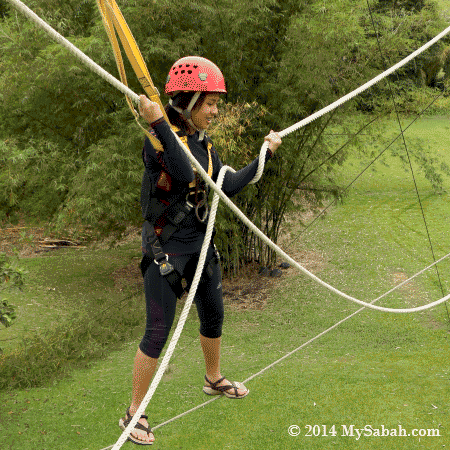 Pic: this is how it looks when you try Tension Traverse, a nerve wracking experience that will definitely trigger your survival instinct, as if it's a dead or alive matter. My advice? Don't give up.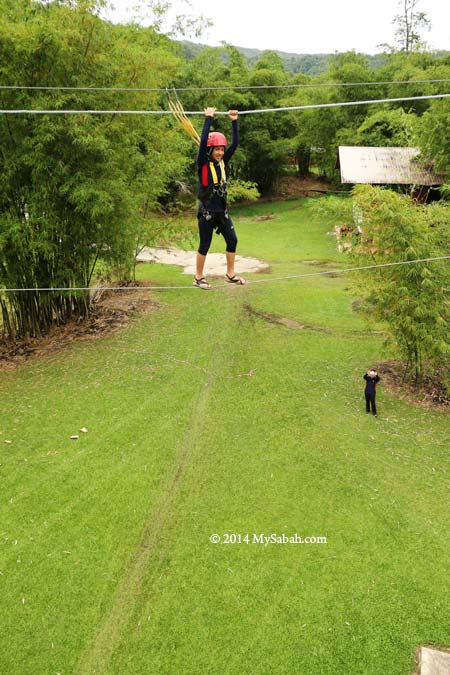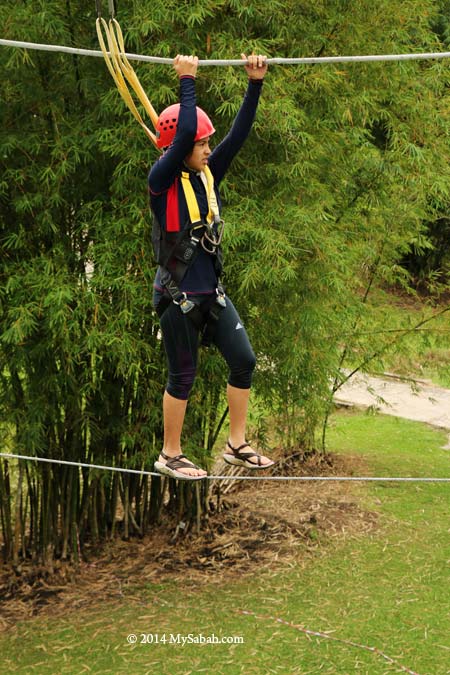 Postman's Walk, the fifth challenge. You only have two cables to hang on.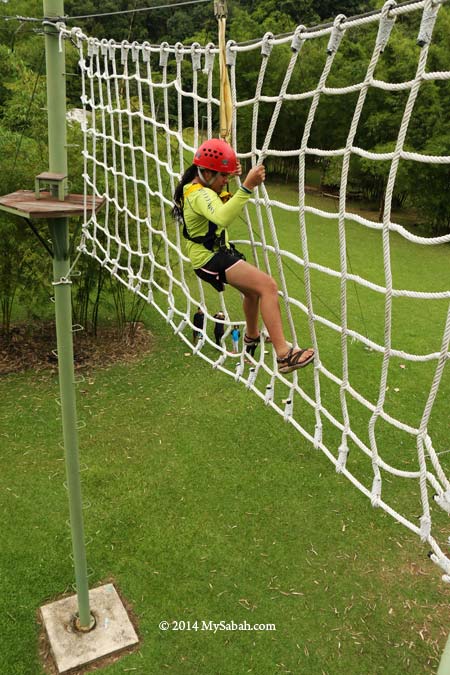 The last challenge is Cargo Net, which looks like one of the obstacles in military training, but we do it high in the air. It's quite tiring.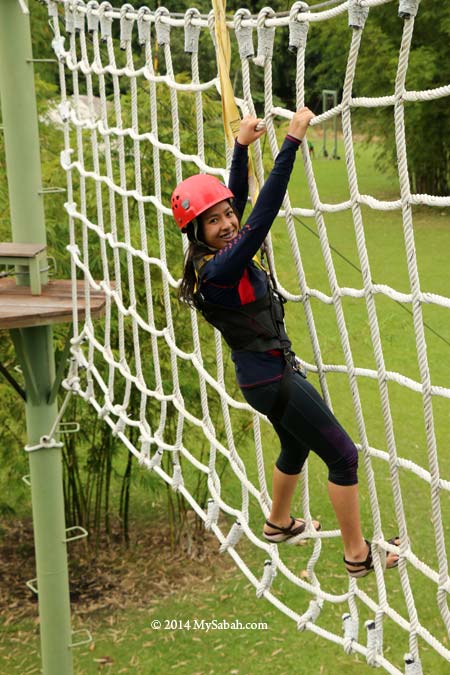 Next time I'll appreciate more what those action figures do in the movie, to save the world, and whatever. To Watch and to Do are two different stories, but you only learn to handle fear by doing things.
Fees & Types of Activities
Zipline costs RM40 (≈US$11.50) per ride. Zipline Combo package costs RM100 (≈US$29), for one ziplining and one activity of your choice (High Ropes, Climbing or Abseil). You only pay RM180 (≈US$51) to try all 4 activities of Zipline Ultimate package. Please visit their website for updated pricing and follow their Facebook for latest promotion (10% to 50% off sometimes). Recommended age for children is 6 years and above.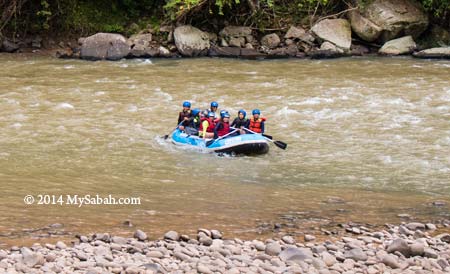 Zip Borneo also conducts other outdoor activities such as white water rafting, biking and jungle trekking. Do bring sunblock lotion and insect repellent with you.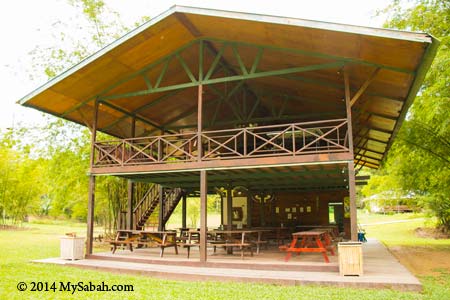 Pic: Adventure Centre of Zip Borneo in Kiulu. It is surrounded by beautiful forest and river.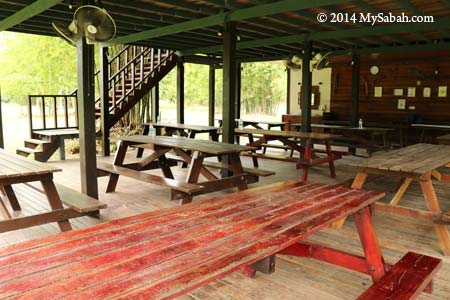 Pic: Dining area. Toilet is behind this building.
They also provide BBQ lunch and return transportation for a fee.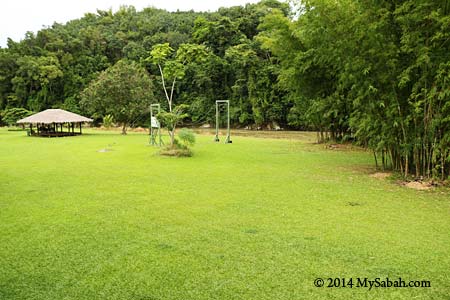 Pic: located next to Kiulu River, this is also a nice place for camping (only available as part of activity program).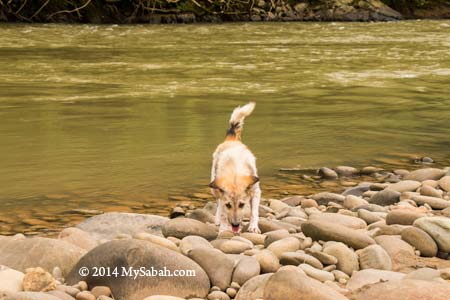 Pic: you also can enjoy a swim in the river after the activity, if you are not in a hurry to go home.
How to get there
Zip Borneo is located in Kiulu (see Location Map), about 41 Kilometers away from Kota Kinabalu City. When you approach Tamparuli Bridge, enter the road with brown signboard that says "Kiulu Water Rafting".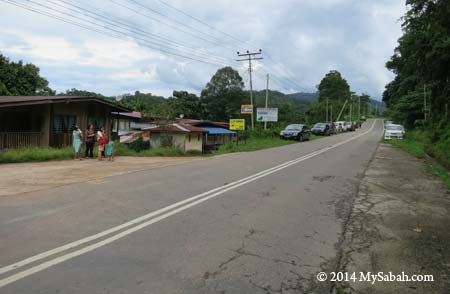 Pic: junction to Zip Borneo
The road of Kiulu is paved road with two way lanes. The condition is ok but watch out for potholes, uneven surface and landslide.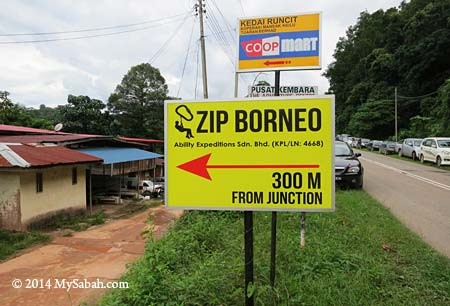 Pic: you will see about 3 neon yellow Zip Borneo signs along the road
After about 7 KM of driving in Kiulu, you will see the last sign at a junction. Turn into it and drive 300 Meters on a cement road in a village and you will reach Zip Borneo.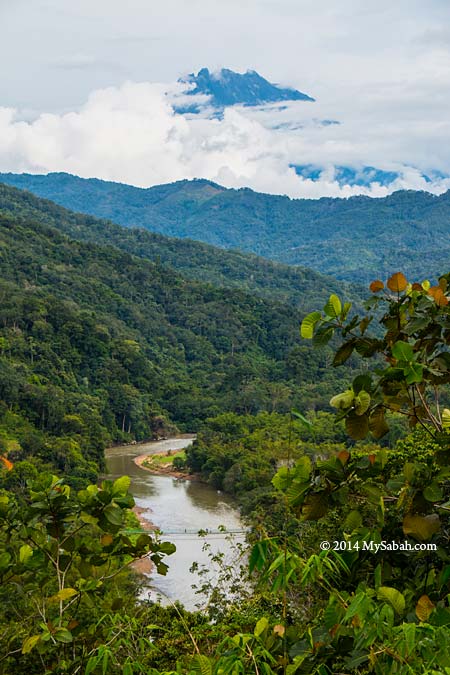 If the weather is good, you would see Mt. Kinabalu on the way.
More Info & Contact
Operation Hours: Tue – Sun, 9am – 5pm
Phone: +60 13-8088075 or +60 88-269289
Fax: +60 88-258289
Email: fly@zipborneo.com
Website: www.zipborneo.com
Facebook: ZipBorneo
For more photos, you may check out the photo album: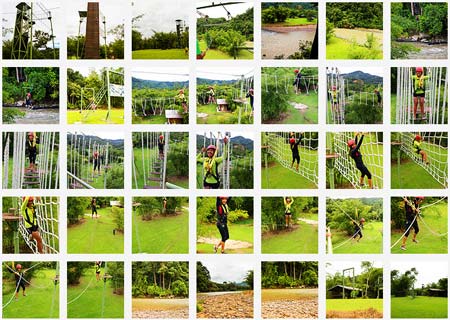 Year 2014 is full of bad happening, but we also learn that we really need a lot of courage to pull through different hardships. Hope the challenges at Zip Borneo will take you to a new height. Happy New Year!
Photos taken in Kiulu, Sabah, Malaysia Borneo