Sabah people were so excited to see Agong (King of Malaysia) who toured around Sabah recently. A lyrics in our national anthem says "Rahmat bahagia. Tuhan kurniakan Raja kita selamat bertakhta" which means "With God's blessings of grace and happiness, may our King be safely enthroned." Malaysians really love their king. A king rock in Sabah would amaze them?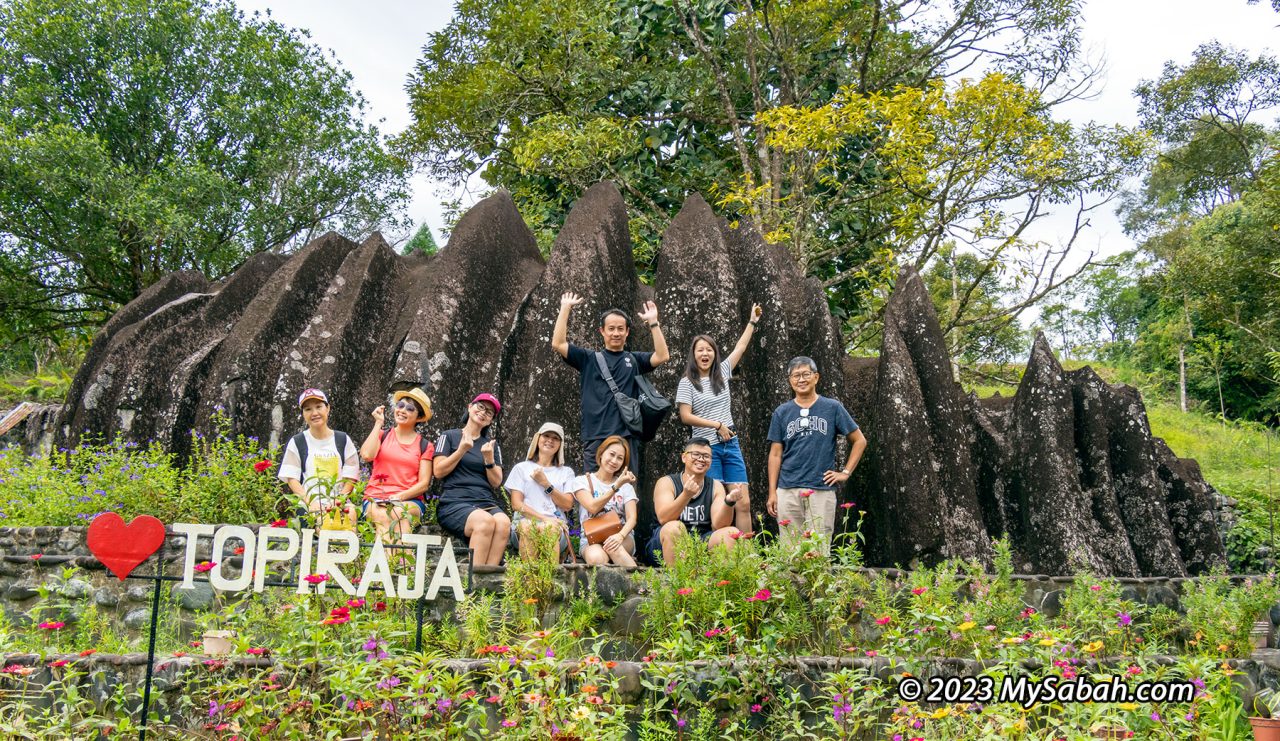 The majestic Mount Kinabalu, the highest mountain of Malaysia, crafted a giant crown with fire, ice and water thousand of years ago. It's "Topi Raja" (translated as King's Crown in English), a granite boulder located in Kampung Lingkungan (Kampung means Village), Kota Belud. Topi Raja got this name because its pointy spikes that looks like a crown. Some say Topi Raja also resembles a dinosaur with spikes on its back.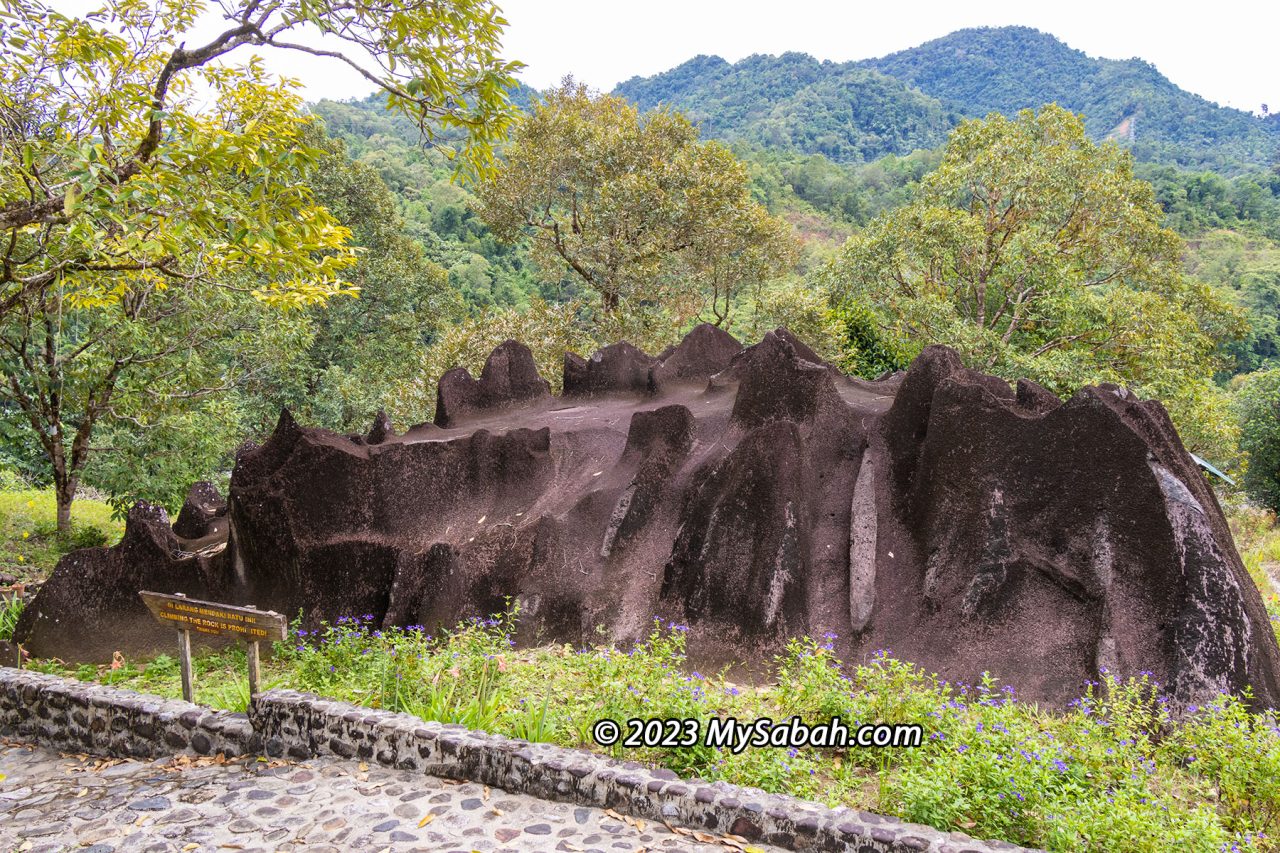 The Origin of Topi Raja
Granite rock is formed from hot magma that slowly cooled far below the Earth's surface. Topi Raja was lifted to the surface as part of Mount Kinabalu about 7 to 9 million years ago. Until 10,000 years ago, the end of the ice age, this huge granite boulder was swept down Mount Kinabalu by the force of melting glaciers to Kota Belud, got buried underground. Then powerful flushes of subsurface water (e.g. ground water) after heavy rain eroded this weathered rock creating those sharp spikes.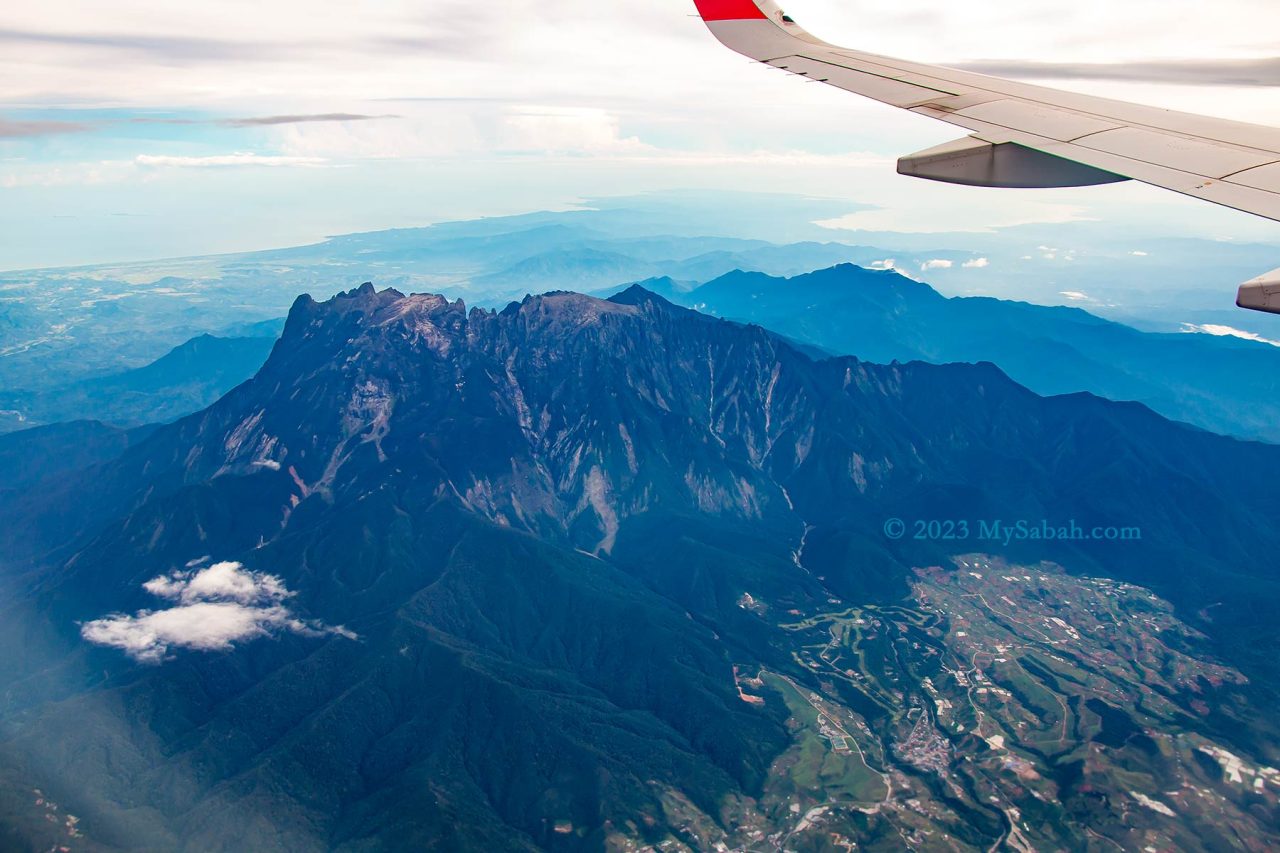 Actually the similar boulder is also found in Kampung Podos, Kampung Sayap, Kampung Langat, and Kampung Lobong-Lobong in Kota Belud. However, only Topi Raja is listed as one of the 30 geosites of Kinabalu Geopark because of its cultural heritage value.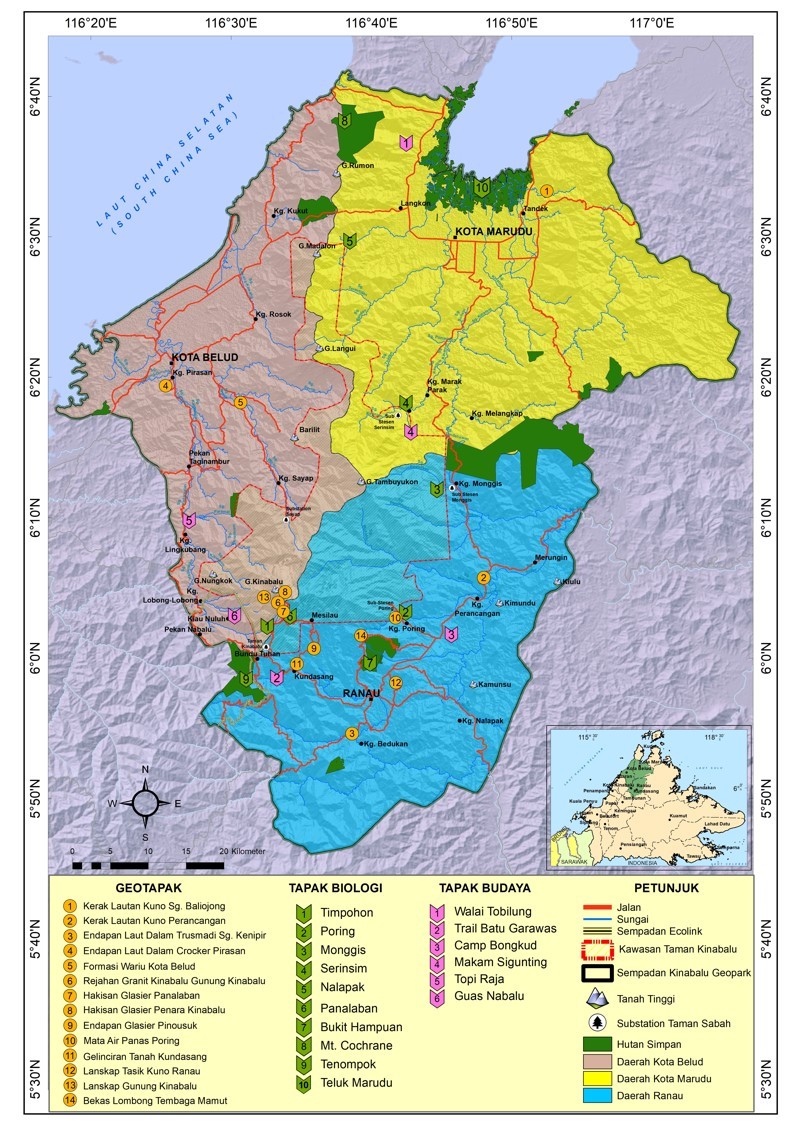 You may ask, why cultural value and not geological value? Because the story of Topi Raja teaches an important moral lesson that reflects the value of Sabah natives.
The Legend of Topi Raja
During a harvest season at the large paddy field of Kampung Togor (Kampung is Village in Malay language), villagers from neighboring Kampung Tolungan and Kampung Kebayau came to help Kampung Togor on harvesting. After they finished works, they congregated and feast in a big hut called sulap (a big resting hut) to celebrate. Two villagers, who bathed in the nearby river, brought back a takang (a kind of big frog) and a rudai (a big lizard that can change colours) that they caught at the river.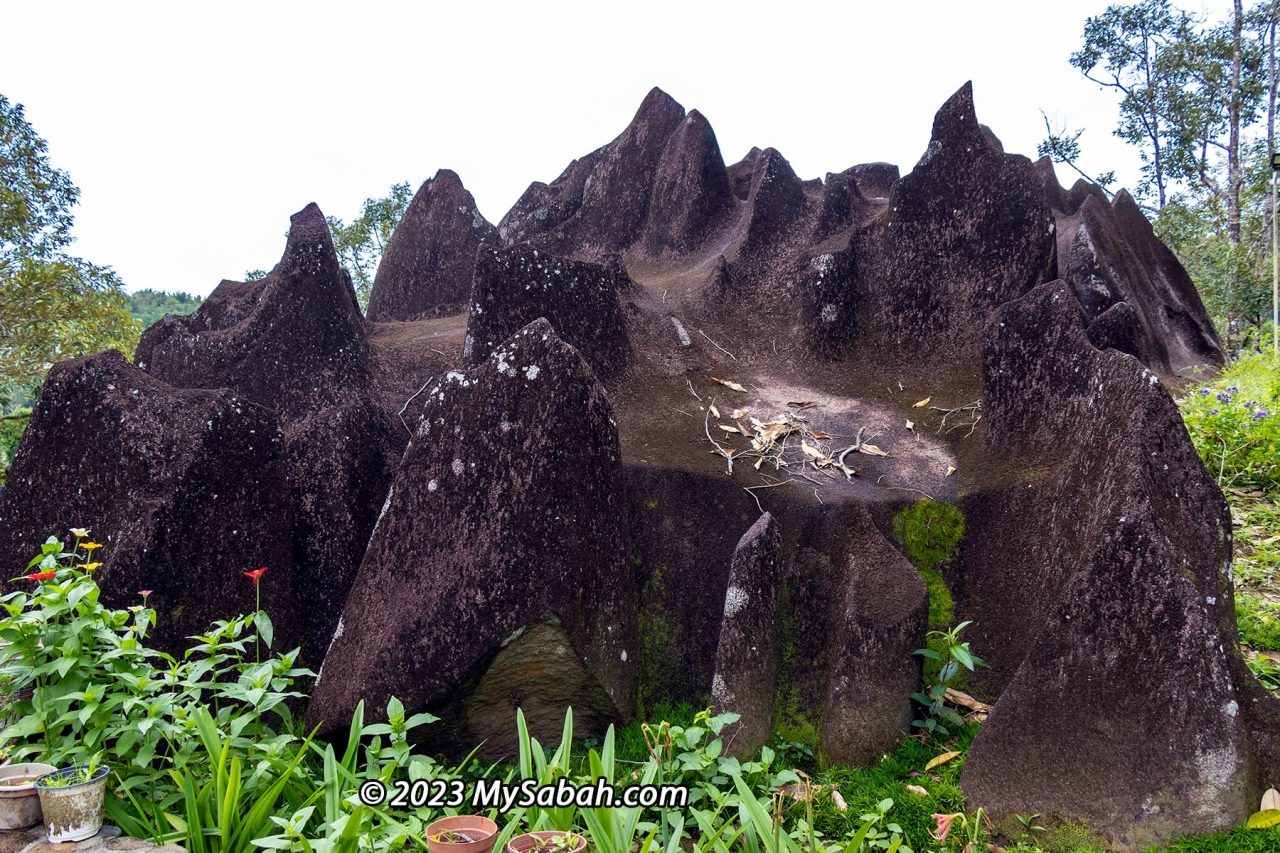 The villagers were furious to see them making fun of the takang and rudai and asked them to free the animals at once, but their advice was ignored by the two villagers. Other villagers, while enjoying the feast, started to celebrate by beating gongs and dancing the traditional dance called Sumayau. The two villagers then joined the celebration by making the takang and rudai dance in the middle of the crowd.

For more party fun, these two villagers dressed the takang with a sarong (a kind of cloth worn by women villagers to wrap around their bodies) and rudai with a cawat (loin cloth). The beating of the gongs got louder and merrier as the villagers and the two animals kept on dancing, the amused villagers clapped, shouted and laughed.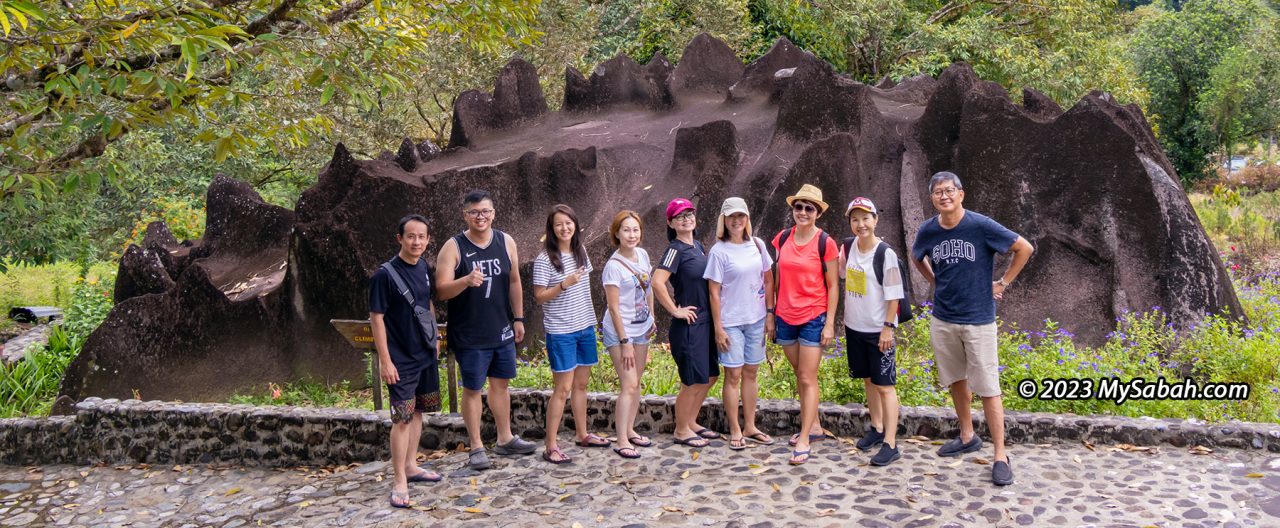 Unhappy of this situation, a girl among them scolded and demanded the villagers to stop this farce immediately, but nobody listened to her. Then black clouds approached and strong winds blowing outside the sulap, a mysterious old lady appeared and asked the girl to leave the sulap because something bad was about to happen. As the old lady pushed the girl out, a sudden boom of thunder and lightning struck the sulap and turned it into a big rock named Tontolob.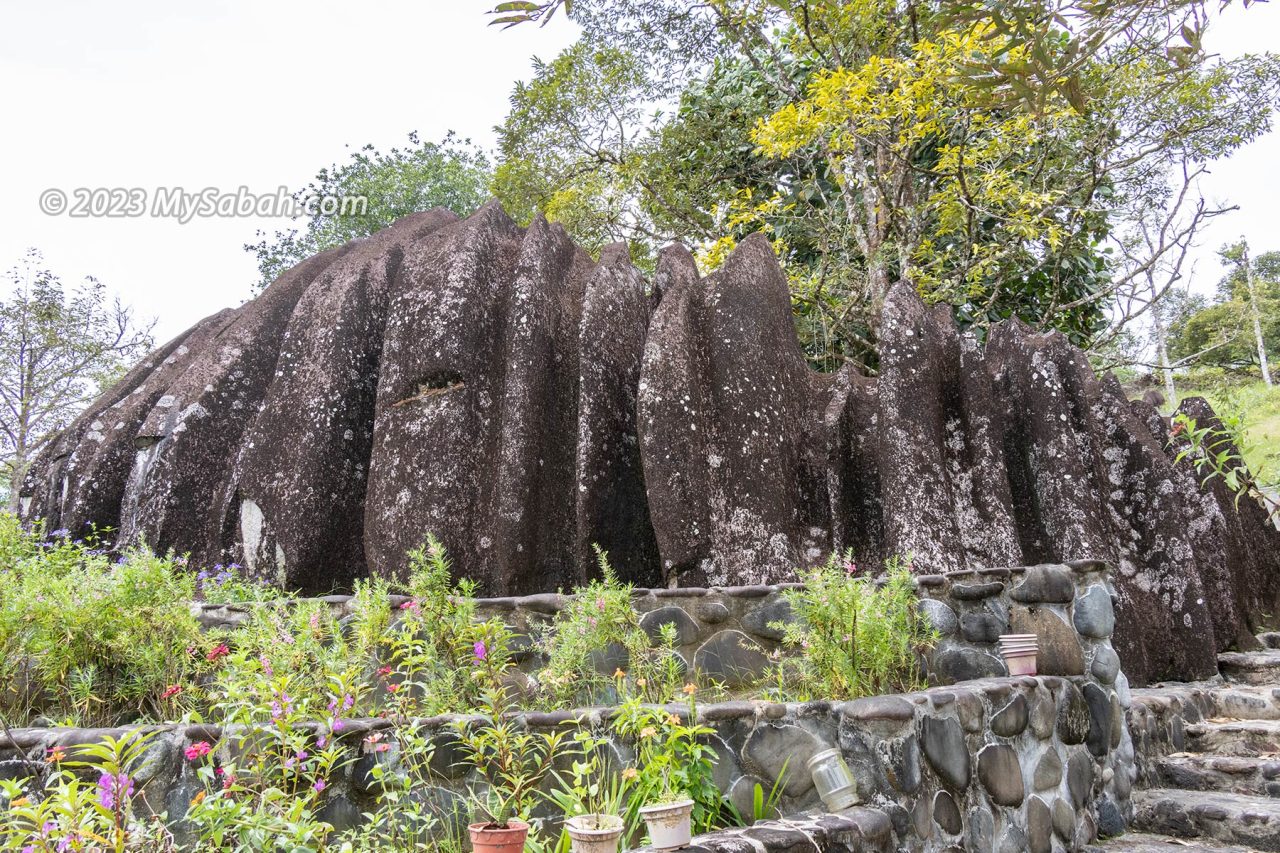 The girl returned to her village and told the villagers what was happening. Though they heard the cry for help in the rock, they failed to rescue the people trapped inside, because whoever tried to break the big rock would be hit by lightning and injured badly. The villagers who rocked and rolled with the poor animals turned into rock forever.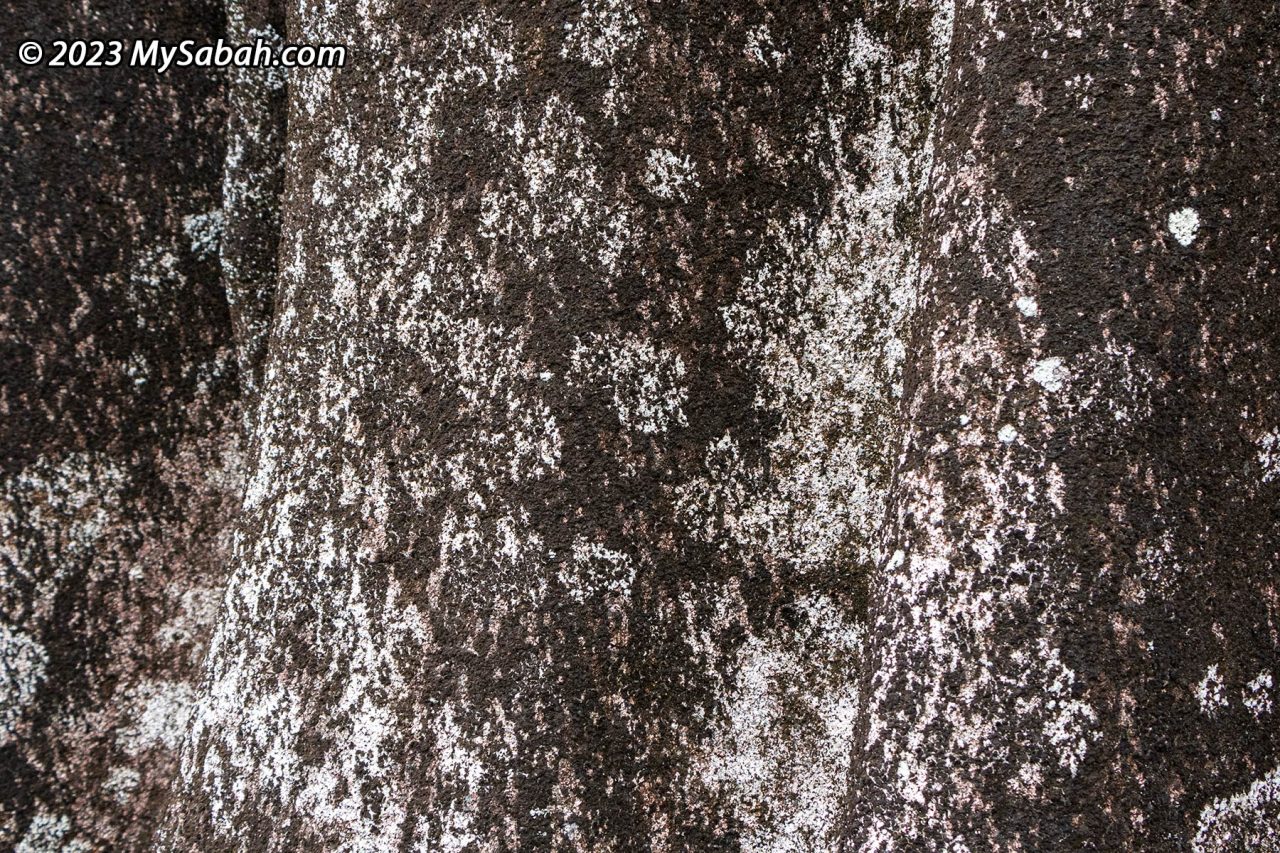 The lesson is – never make fun of animals, which is a taboo in the cultures of Kadazandusun and Murut people in Sabah. In our belief, people who do this will anger the God. Batu Punggul pinnacle also has a similar story that involves a dog and chicken, and Watu Monontian (pregnant woman) stone is a result of forcing dogs and cats to dance.
Visit Topi Raja
Topi Raja is highly accessible by paved road (see Location Map), about 27 KM from Kota Belud town and 79 KM away from Kota Kinabalu City. The rock is situated on a 9-acre private land owned by a couple, Mr. Hsu Han Chun and Madam Agnes, who bought this land in 1961 and developed it into a recreation site named Topi Raja Mountain River View since 2014.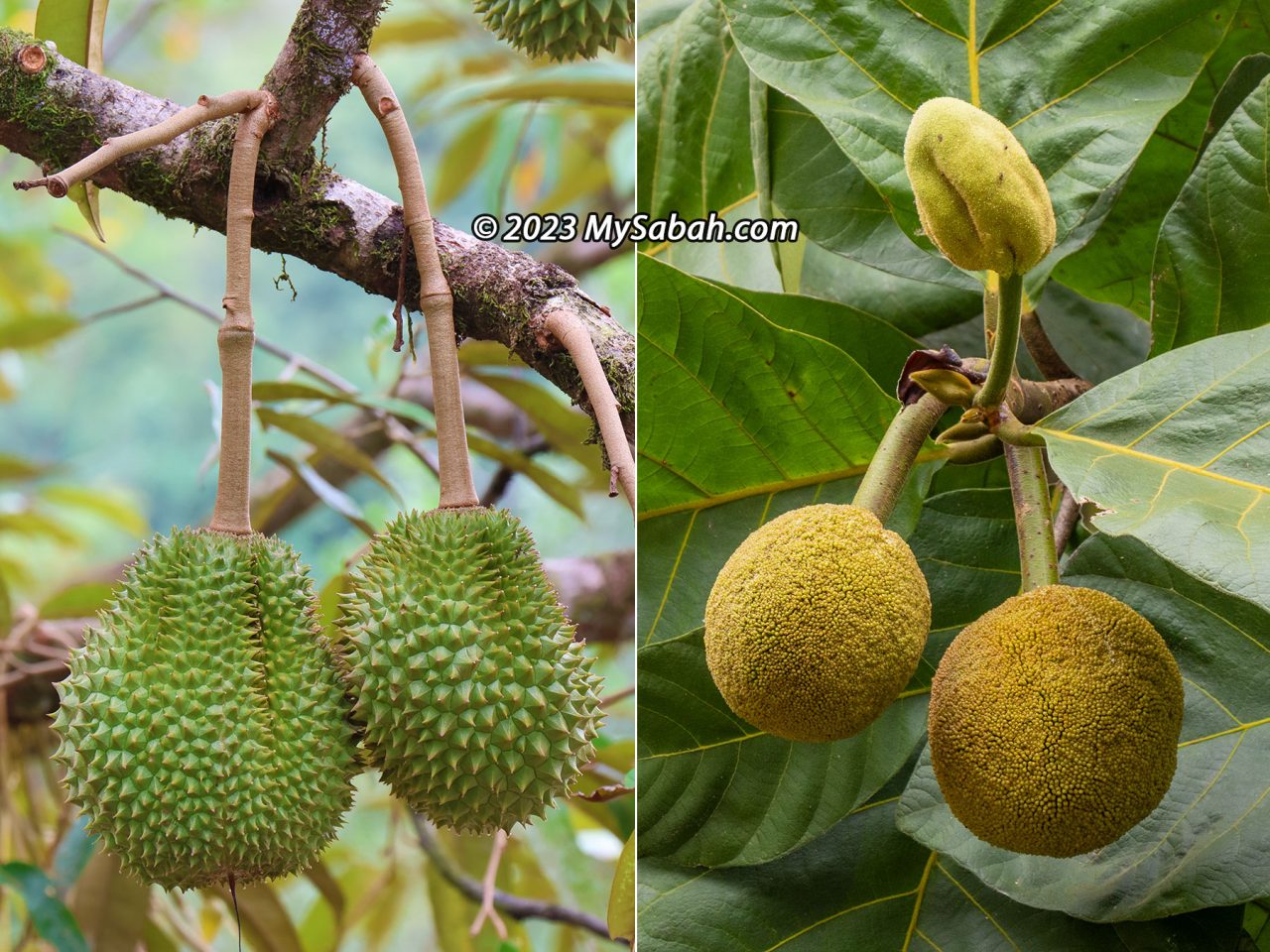 The entry fee to Topi Raja, which comes with a welcome drink, is RM5 per person. Besides photo taking with Topi Raja, you can visit around this place to explore the hanging bridge, swimming and fish feeding at river (but don't catch any frog and lizard), garden and orchard (durian, tarap, pineapple, sacha inchi, etc.). You must apply mosquito repellent though.
The place is completed with amenities (e.g. toilet, dining hall, cafe, gazebo, camping ground) and accommodation for tourists. For group activities. You may contact the owner in advance to prepare the services for you.
For contact and more info, the following are the channels to get in touch with Topi Raja:
Facebook: Topi Raja Mountain River View
Instagram: topirajamountainriverview
Phone (Whatsapp): +60 10-5578983
E-mail: topiraja.tourism@gmail.com
Website: topiraja.wixsite.com/topiraja
Photos taken in Kota Belud, Sabah, Malaysia Borneo